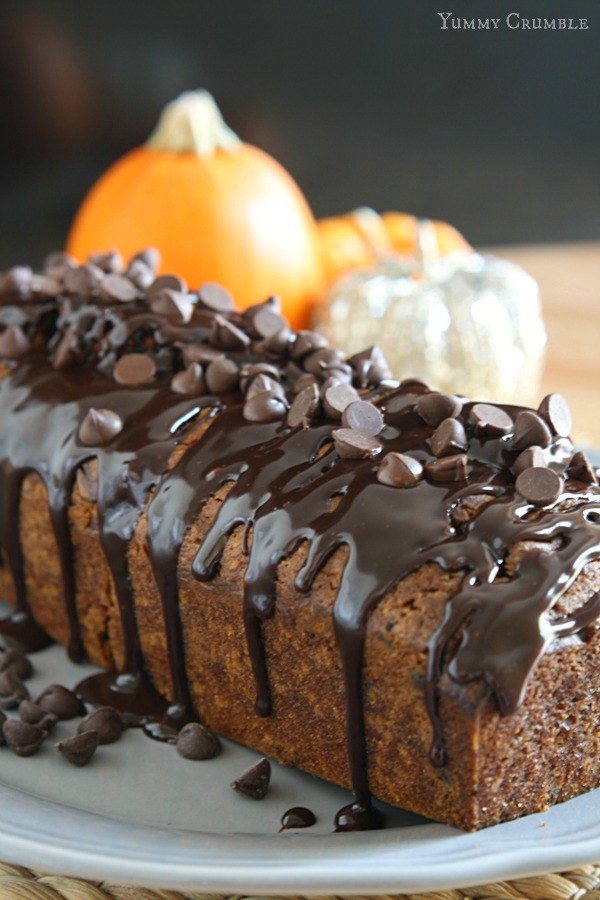 The most delicious, moist, chocolatey pumpkin bread you will ever eat.  That's why I'm calling it The Best Chocolatey Chip Pumpkin Bread.  Ever.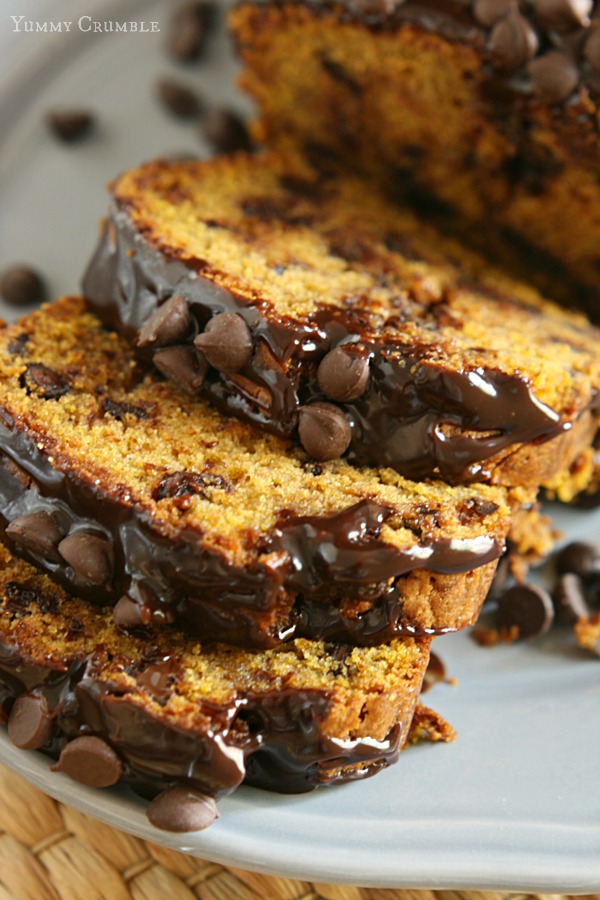 Is anyone sick of pumpkin yet?  No?  I didn't think so, but if you are one of the few on the outs with pumpkin this season,  stick around.  I promise you won't be disappointed.  Just one bite of this Chocolate Chip Pumpkin Bread and you will be back on that happy little pumpkin bandwagon again.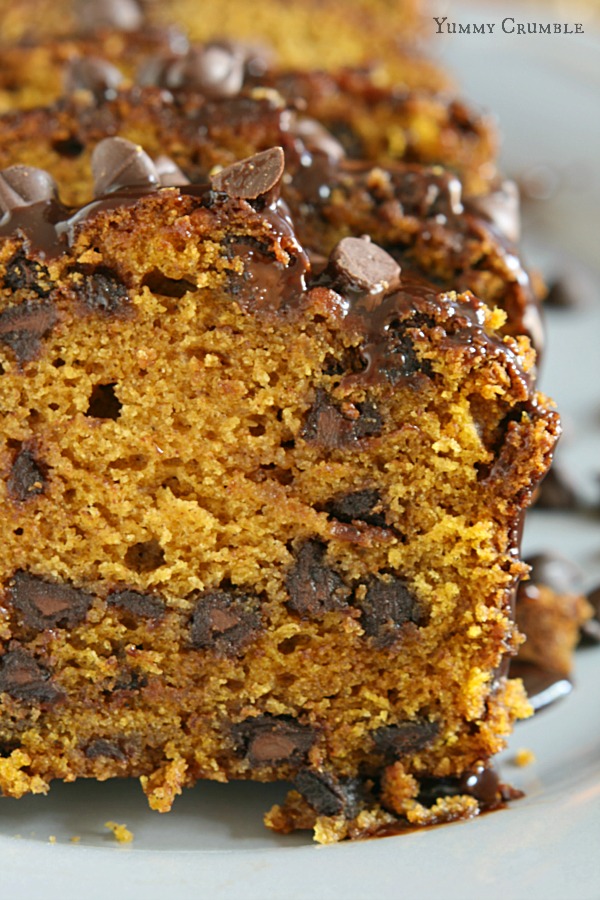 Not only is this The Best Chocolate Chip Pumpkin bread you will ever eat, it's also quite epic.  This is the type of stuff you dream of.  Its got a lot of chocolate going on, but it's not so over powering that it blocks our sweet little friend the pumpkin.  There's lots of spice, lots of chocolate, and lots of pumpkin of course.  It's sure to turn anyone into a raging pumpkin fanatic.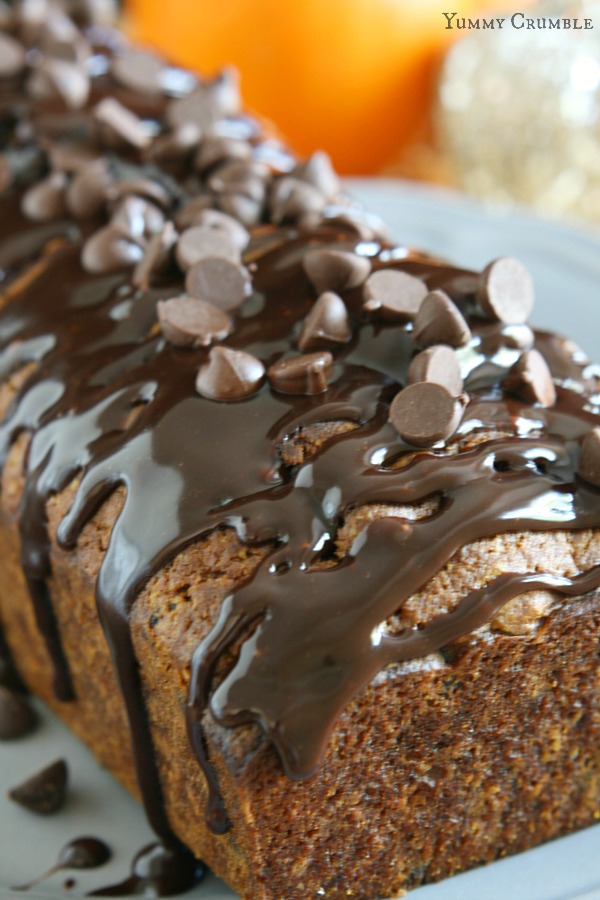 The Best Chocolate Chip Pumpkin Bread
Ingredients
2 Cups granulated sugar
1 Cup brown sugar
1 Cup vegetable oil
3 Eggs
1 15oz can of pumpkin puree
2 tsp vanilla extract
3 cups unbleached all purpose flour
1 tsp cinnamon
1 tsp cloves
1 tsp nutmeg
1 tsp allspice
1 tsp baking soda
½ tsp baking powder
½ tsp salt
1 cup semi sweet chocolate chips
chocolate ganache for topping
Instructions
Preheat oven to 325 F and grease your pan and line with parchment.
In a separate bowl, whisk together flour, spices, baking soda, baking powder and salt. Set aside.
Beat the sugars and oil until fluffy.
Mix in eggs one at a time and then vanilla.
Blend in pumpkin puree.
Gradually add in dry ingredients and mix well.
Fold in chocolate chips and pour half the batter into the bread pan.
Bake for 1 hour or until an inserted toothpick comes out clean.
Once cooled, remove from baking pan and drizzle with warm chocolate ganache and top with more chocolate chips.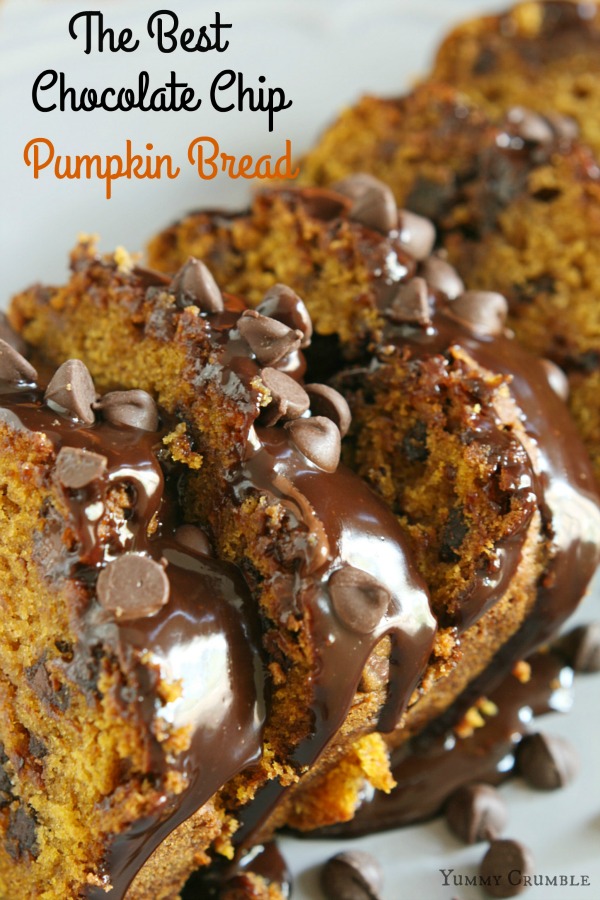 More pumpkin goodies: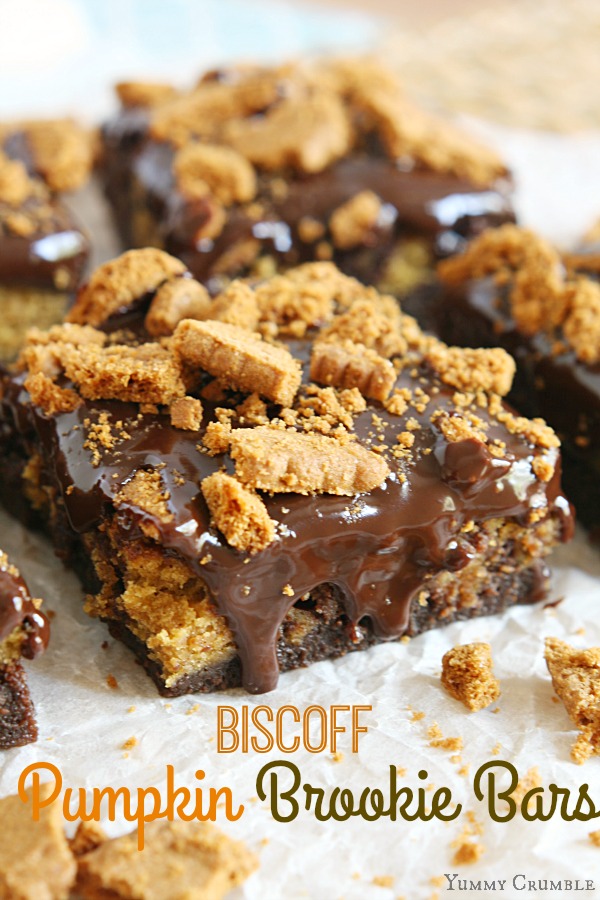 Biscoff Pumpkin Brookie Bars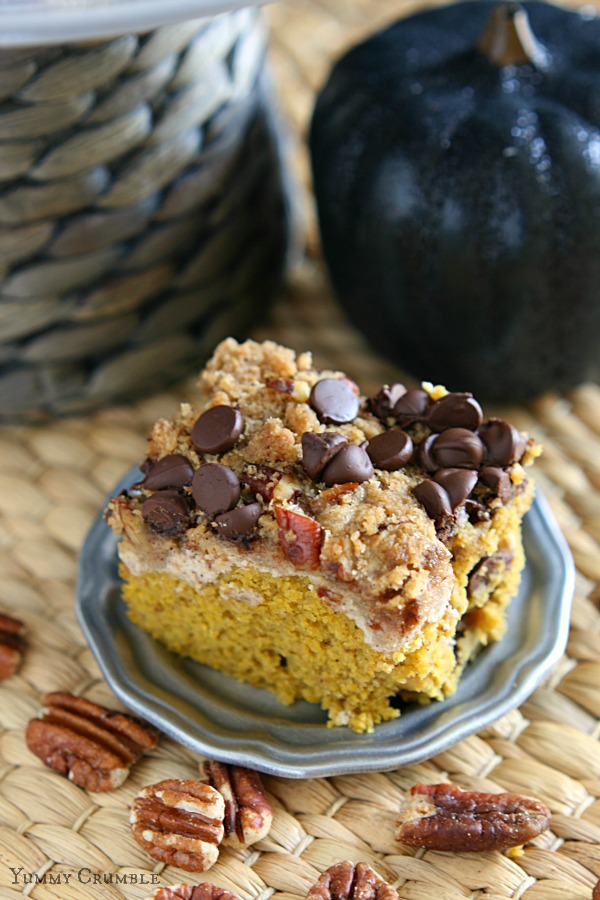 Chocolate Chip Pecan Pumpkin Coffee Cake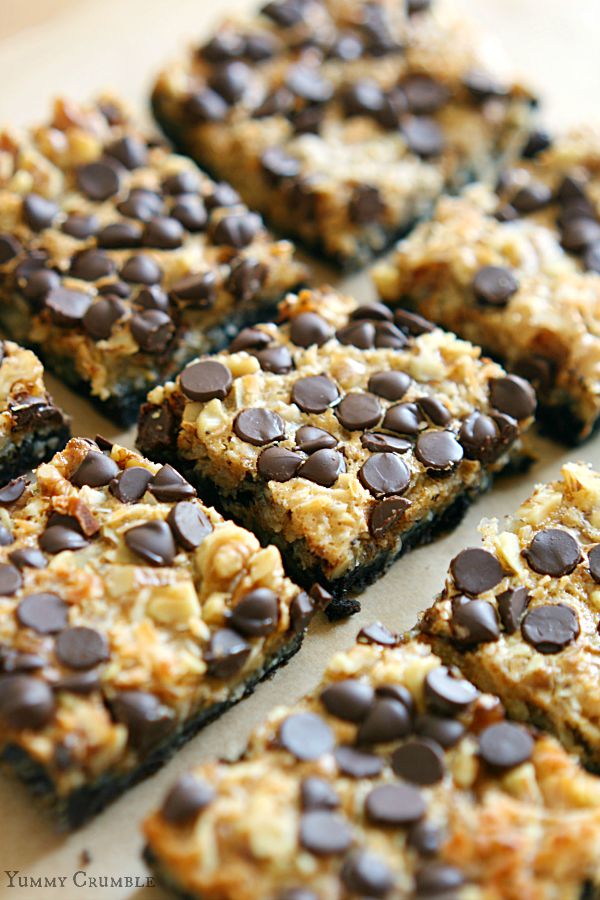 Pumpkin Spice Oreo Magic Cookie Bars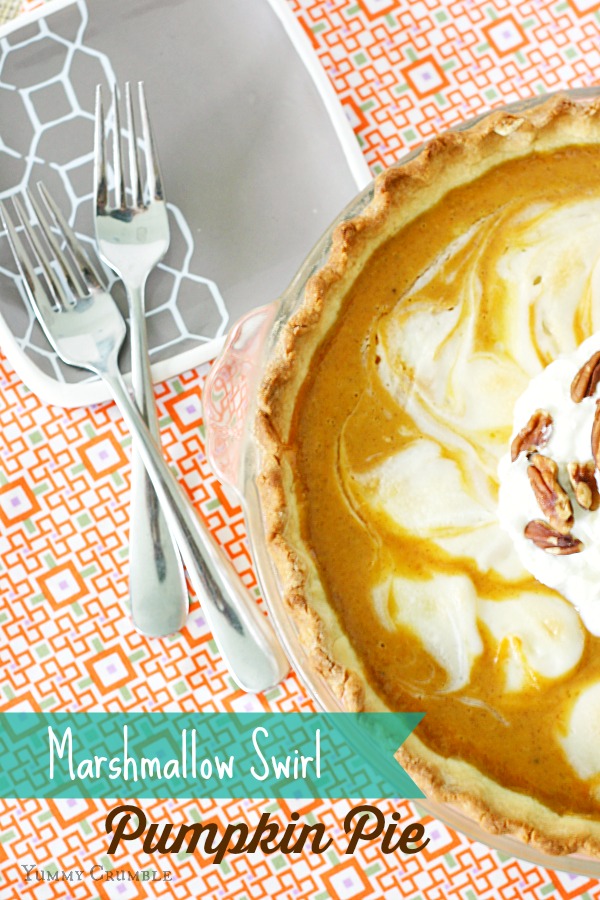 Marshmallow Swirl Pumpkin Pie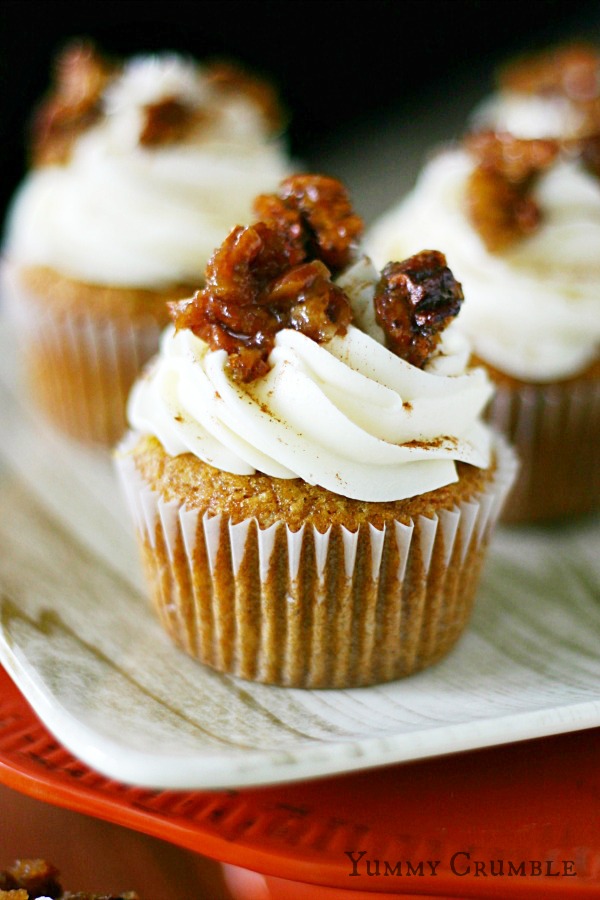 Pecan Pie Pumpkin Cupcakes