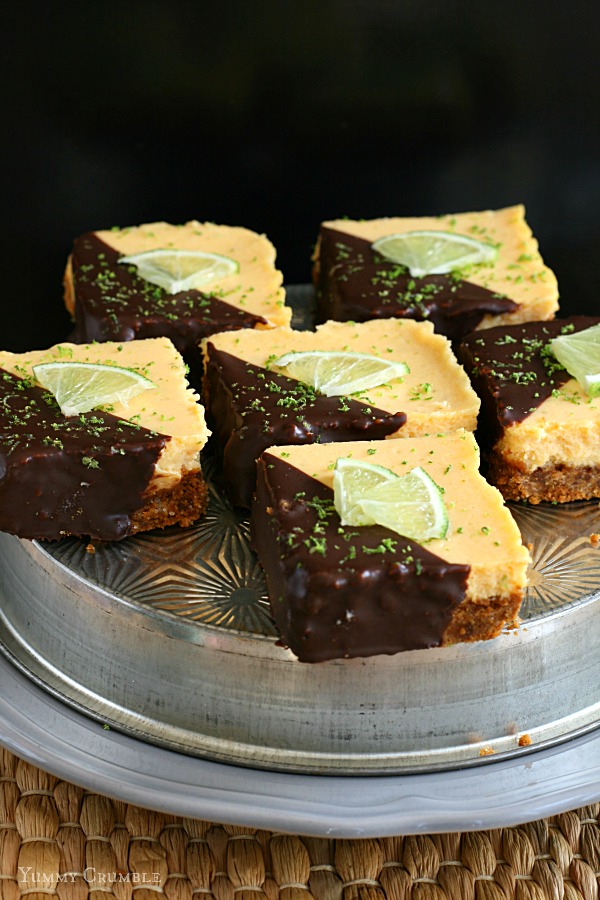 These Chocolate Dipped Key Lime Pie Bars will be a hit at your next summer party.  With a salty sweet Biscoff cookie crust and a dreamy tart key lime pie layer, they are the perfect refreshing treat!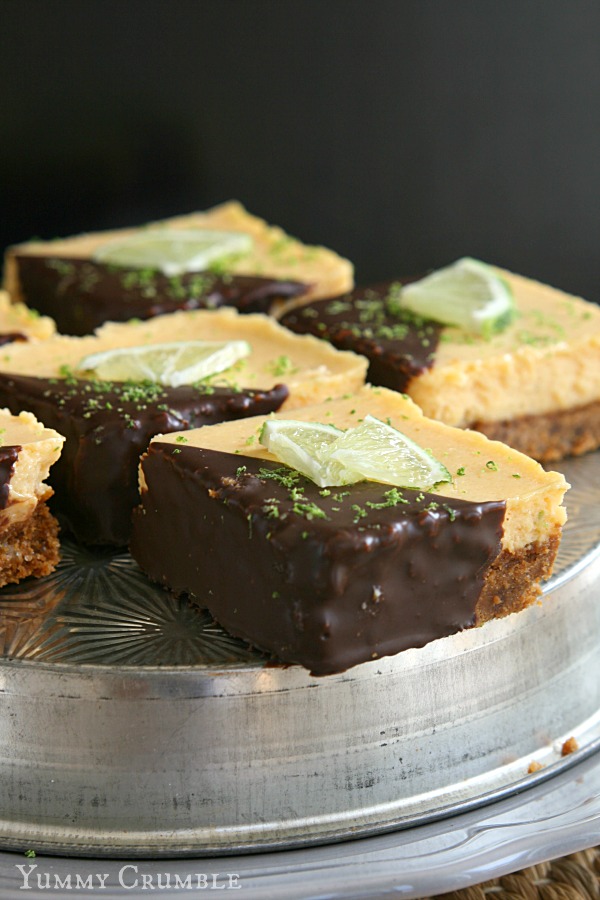 You can most definitely say that key lime pie is the key to my husband's soul.  It's his ultimate weakness.  Every year for his birthday, Christmas, our wedding anniversary, and Father's Day, his little wish list is simple.  Key Lime Pie.  I have it pretty easy, and it comes with the added bonus of getting some.  If he lets me.
It's also the perfect bribing tool.  Don't let your fellow housewives fool you.  They all have "something" up their sleeves.  My "something" is Chocolate Dipped Key Lime Pie Bars.
Whenever I'm scouring recipes for pie bars, cookie bars that have a crust, or a tart that calls for graham cracker crumbs, I laugh.  Do these people even know what Biscoff cookies are?  Making your cookie crust out of these heavenly little famous airline cookies will change your baking game.  Its got a nice little cinnamon ginger bite to them, and just add so much more flavor to your crust.  Throw in some pecans and you're in business.  This recipe was slightly adapted from Martha Stewart and of course, I made the crust quite differently.  Once the bars were done, I dipped them into some melted dark chocolate and coconut oil.  Then sprinkled them with lime zest.  They totally remind me of the chocolate dipped key lime pies on a stick down in Key West!  You cannot skip that experience if you are ever in Key West.  First off…pie on a stick.  Enough said.
Chocolate Dipped Key Lime Pie Bars
Ingredients
Biscoff Crust
4 tablespoons melted butter
⅔ cup ground pecans
1 cup Biscoff Cookie crumbs
¼ cup sugar
Key Lime Pie Filling
3 large egg yolks
1½ teaspoons finely grated lime zest
⅔ cup fresh Key lime juice (you can also use regular limes)
1 can sweetened condensed milk (14 ounces)
Melted dark chocolate
Instructions
Biscoff Crust
Preheat oven to 350 F and line a 8 x 8 inch baking dish with parchment or foil.
With a food processor, blend the pecans, biscoff cookies and sugar. Blend in butter until it resembles wet sand.
Press into the bottom of the baking dish and bake for 10 minutes. Set crust aside to cool.
Key Lime Pie Filling
In a large bowl and using an electric mixer with a whisk attachment, beat the egg yolks and lime zest until it thickens (5 minutes).
Add condensed milk and beat on high for about 3 minutes.
On low, mix in the lime juice until just combined.
Pour on top of cookie crust and bake for 10 minutes until the middle is just set.
Put aside to cool and then refrigerate for at least 4 hours or overnight.
Once they have chilled for the preferred time, slice into 3-4 inch squares and dip the corners into dark chocolate. Sprinkle with sea salt and lime zest. Place them on parchment paper on a cookie sheet and chill until the chocolate sets.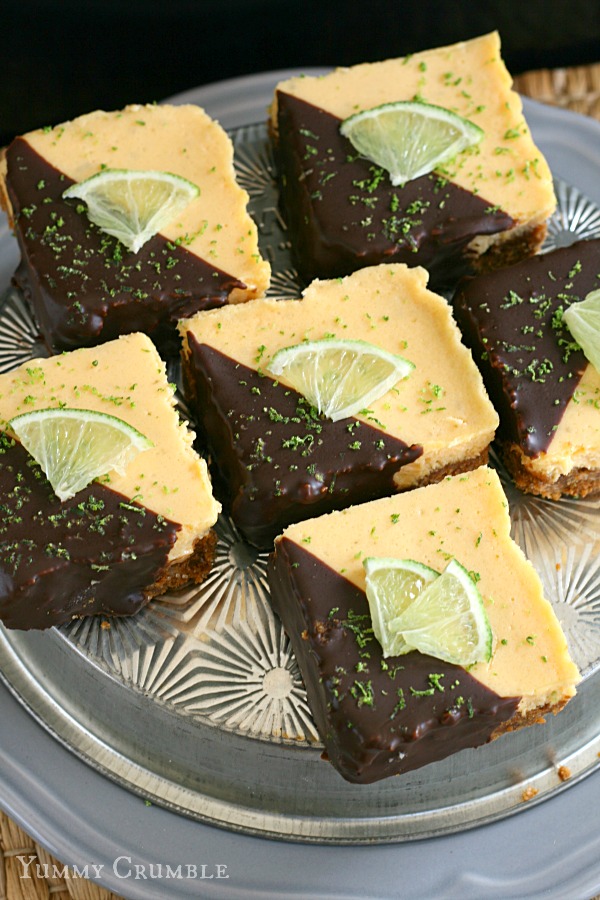 Try these too: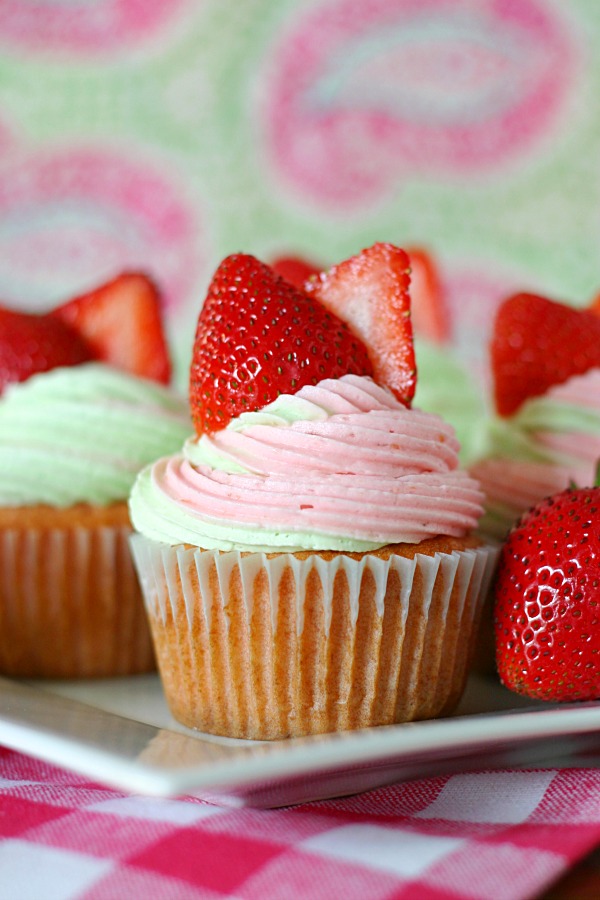 Strawberry Key Lime Cupcakes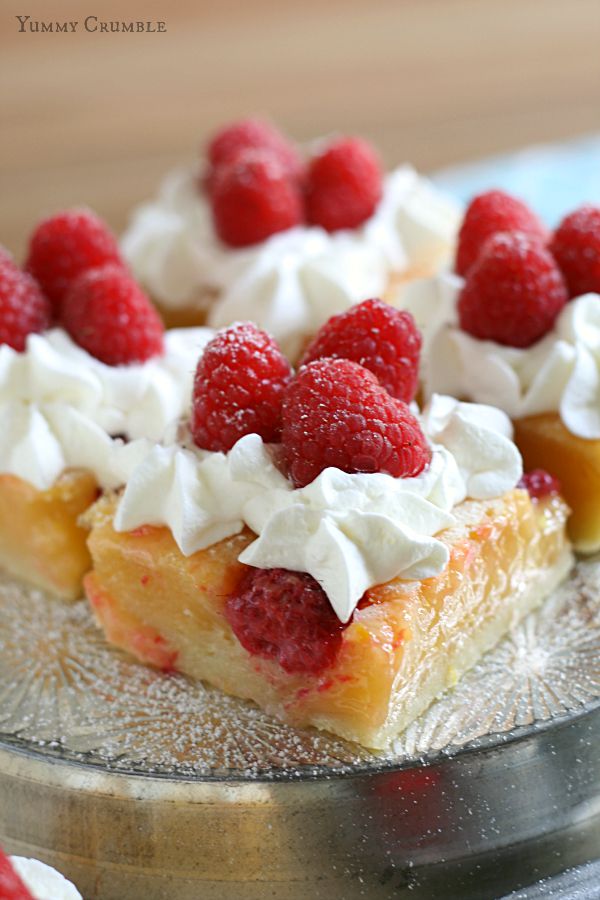 Raspberry Lemon Bars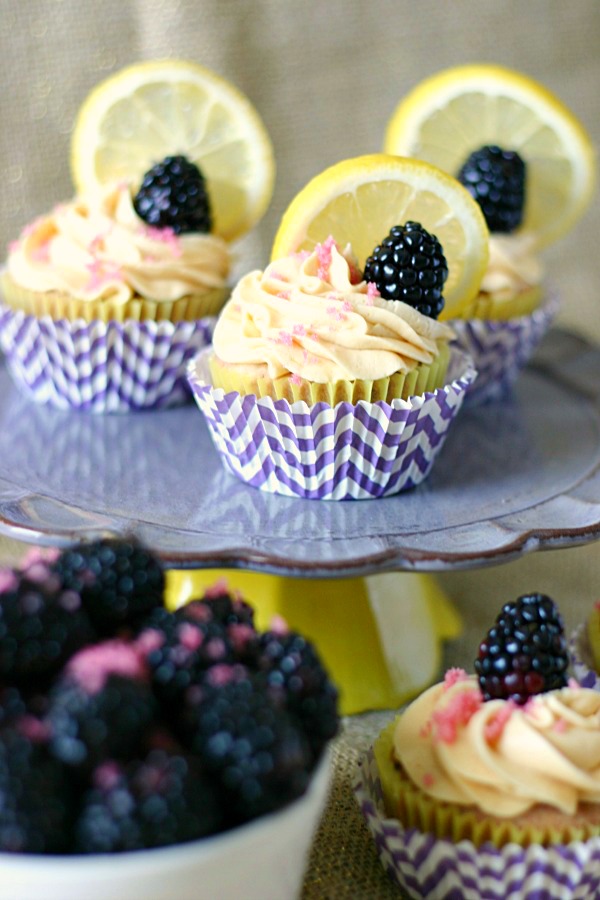 Lemon Blackberry Cupcakes with Sweet Tea Frosting