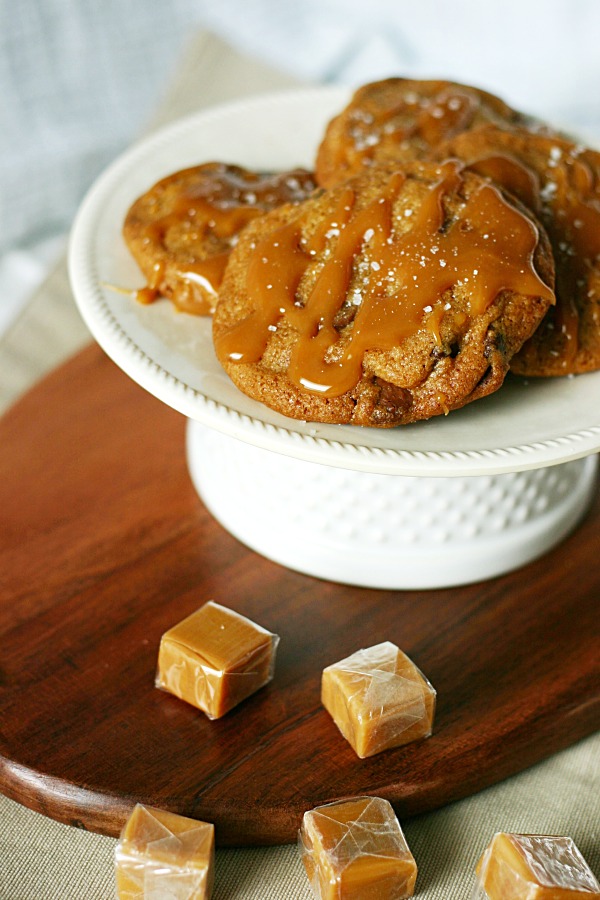 Hands down, my favorite go to sweet is, and always will be the chocolate chip cookie.  I cannot resist a fresh from the oven, warm, gooey chocolate chip cookie.  It makes my little heart skip a beat.  Dramatic?  Yes.  Do I care?  No.  So let me show you why chocolate chip cookies are the best thing ever.  I love the fact that they are so versatile.  Browned butter, dark chocolate, milk chocolate, stuffed with Nutella…I could go on and on.  These Caramel Triple Chocolate Chip Cookies have three kinds of chocolate, (because you can never have too much chocolate in a cookie), a caramel drizzle, and a light sprinkle of sea salt.  All these things make a super yummy cookie.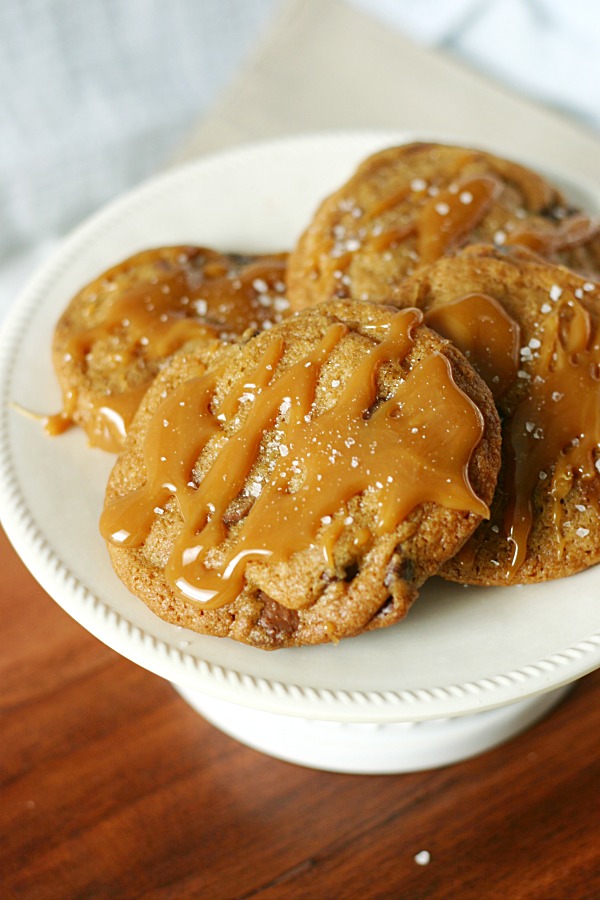 Salty and sweet is probably up there on my list of favorite taste combinations.  Adding that touch of sea salt to chocolate or caramel is so simple but makes a huge impact on the flavor.  I have yet to make some maple bacon cupcakes, even though my husband has hinted quite a few times.  Tell me I'm crazy, but bacon in a dessert sounds so wrong! So for now I'm gonna stick with what I know best. Classic chocolate chip cookies. These Caramel Triple Chocolate Chip Cookies are packed with chocolate and deep caramel flavor, and we literally couldn't stop eating them!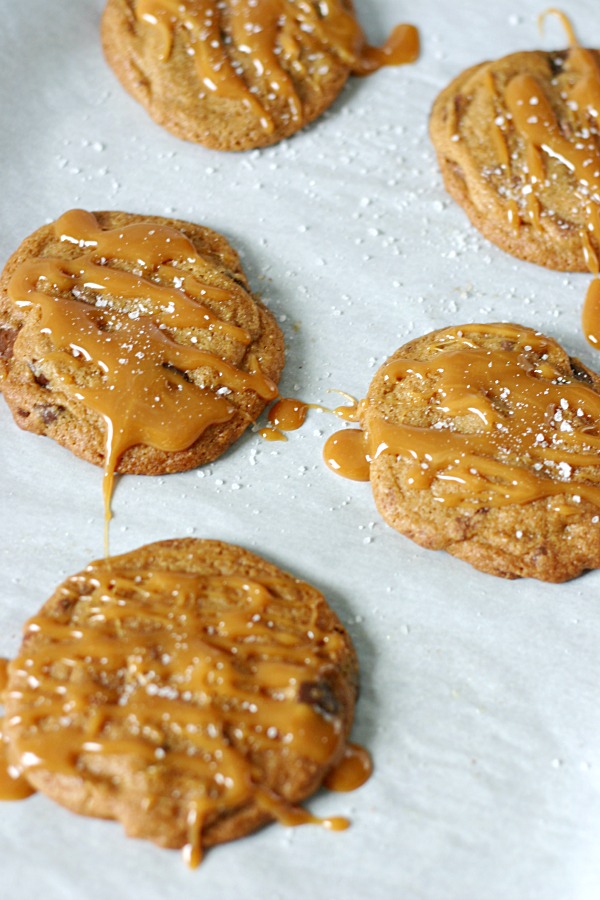 Caramel Triple Chocolate Chip Cookies
Ingredients
1 cup milk chocolate chips
1 cup dark chocolate chips
1/2 cup Semi-Sweet Chocolate Baking Chips
1 cup softened butter
3/4 cup sugar
3/4 cup brown sugar, packed
2 large eggs
2 teaspoons vanilla
2 1/4 cups all purpose flour
1 teaspoon baking soda
1 teaspoon salt
melted candy caramels
sea salt for garnish
Instructions
Preheat oven to 350 F.
In medium sized bowl stir together flour, baking soda, and salt.
In a large bowl cream together softened butter and sugars.
Add vanilla and mix in one egg at a time.
Gradually mix in dry ingredients in portions on low speed until fully incorporated.
Fold in all the chocolate chips.
Bake for 9-12 minutes or until golden brown.
Once the cookies have cooled drizzle the melted caramel over the cookies and sprinkle with sea salt.
http://yummycrumble.com/caramel-triple-chocolate-chip-cookies/
Recipe slightly adapted from Ghirardelli.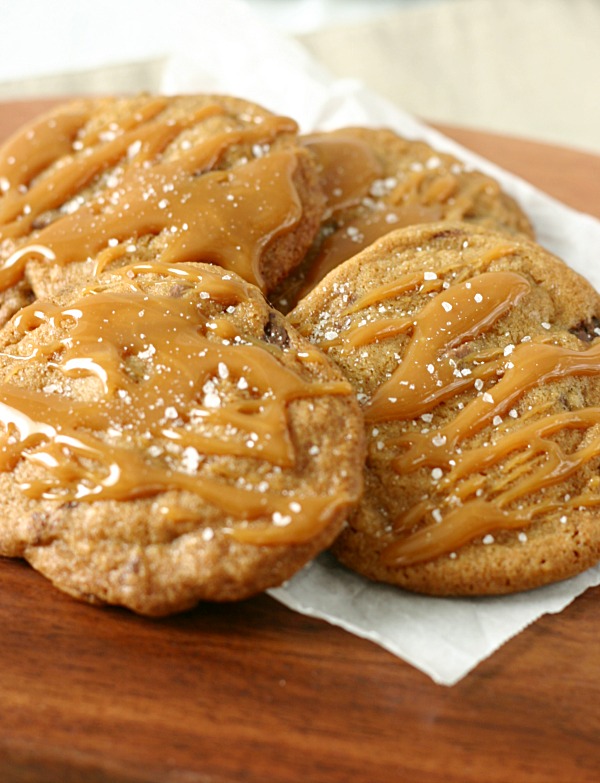 These are amazing right after they're baked with the salted warm caramel drizzle on top.  Even once they've cooled and the caramel sets,  the chewiness gives the cookie a totally new texture.  Happy baking…and eating!