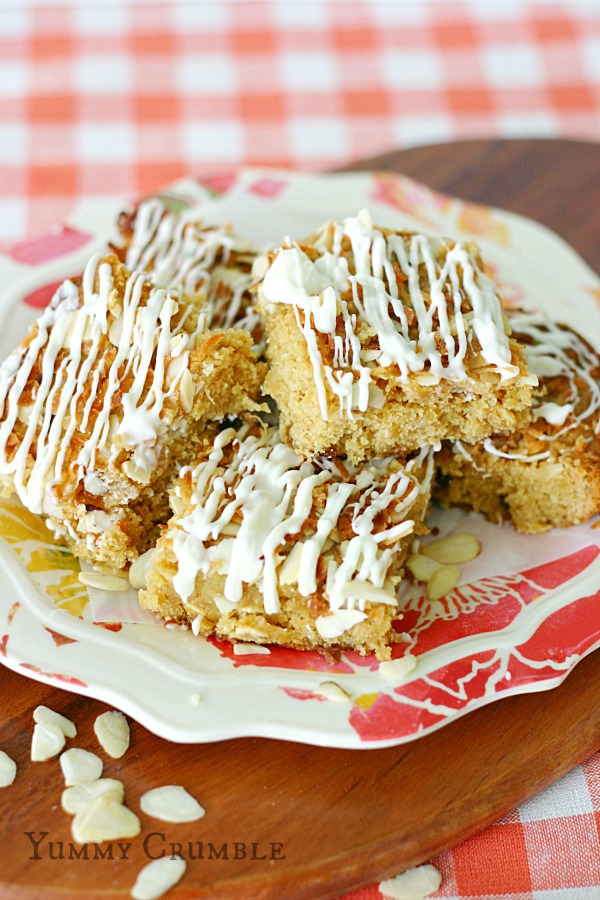 Chewy White Chocolate Pineapple Coconut Cookie bars topped with crunchy coconut, sliced almonds, and drizzled with melted white chocolate.
I'm still on a pineapple high.  From these amazing cupcakes I posted about a couple of days ago.  I'm still longing for them as I type.  When I sought out to make the Pineapple Dole Whip Cupcakes, I bought A LOT of crushed pineapple.  I pretty much cleaned the super market out.  I was worried I wouldn't have enough in case I botched the first round.  Oh, but I didn't.  They turned out perfectly delicious.  So here I am with leftover cans of crushed pineapple itching to be put into another yummy dessert.  I was thinking blondies, (which I still might make with pineapple for another post) but I wanted something chewy and dense.  I was also thinking coconut.  Coconut needs to be with pineapple.  They complete each other.  The almonds just weaseled their way in.
The combination was a winner.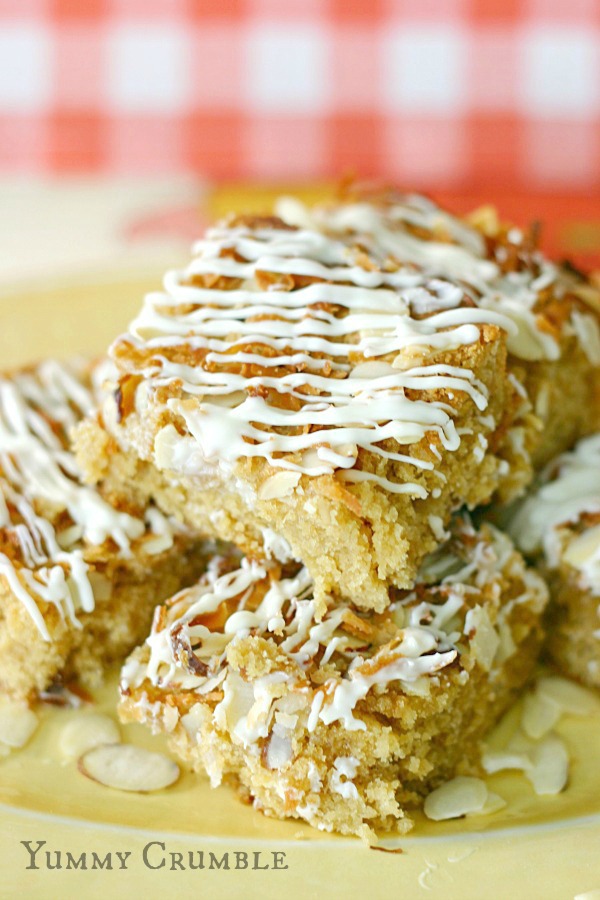 They were so delicious I ended up eating some for breakfast.  I don't know if it was the crunchy almonds or coconut, but it tasted perfect with my morning coffee and thus my guilt was gone.  The sweet and tart pineapple is baked right into the cookie bar base so you get these bursts of pineapple flavor with each bite.  I sprinkled the almonds and coconut on top right before baking.  The finished result was a crunchy, golden, buttery top layer.
White Chocolate Pineapple Coconut Cookie Bars
Ingredients
¾ cup butter melted and cooled
1½ cups packed brown sugar
1½ tablespoon vanilla
2 eggs
2 cups all-purpose flour
1½ teaspoons baking powder
Pinch of salt
1 can (8 oz) crushed pineapple drained.
1 cup white baking chips
⅓ cup slivered almonds
⅓ cup sweetened shredded coconut
Instructions
Preheat your oven to 375 degrees.
Grease a 13x9 inch baking dish.
Microwave the butter until melted. Set aside to cool.
In a medium bowl whisk together the flour, baking powder, and salt. Set aside.
In your electric mixer on medium speed with a paddle attachment, beat the melted butter and sugar until smooth.
Next beat in the eggs and vanilla.
On low, blend in the flour mixture.
Fold in the crushed pineapple (drained really well) and white chocolate chips.
Pour batter into greased dish and sprinkle coconut flakes and almonds on top.
Bake for 25-30 minutes until golden brown.
Cool until set and drizzle melted white chocolate on top.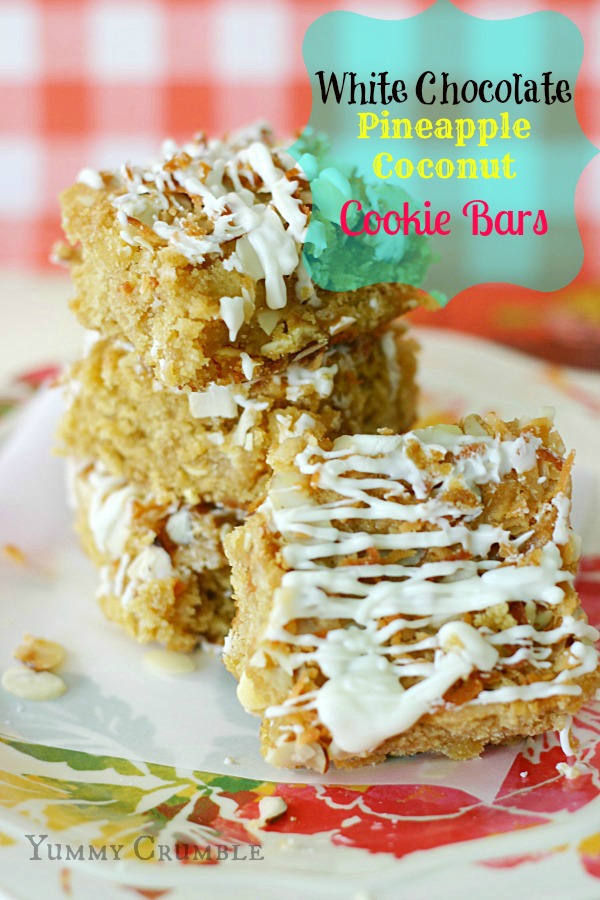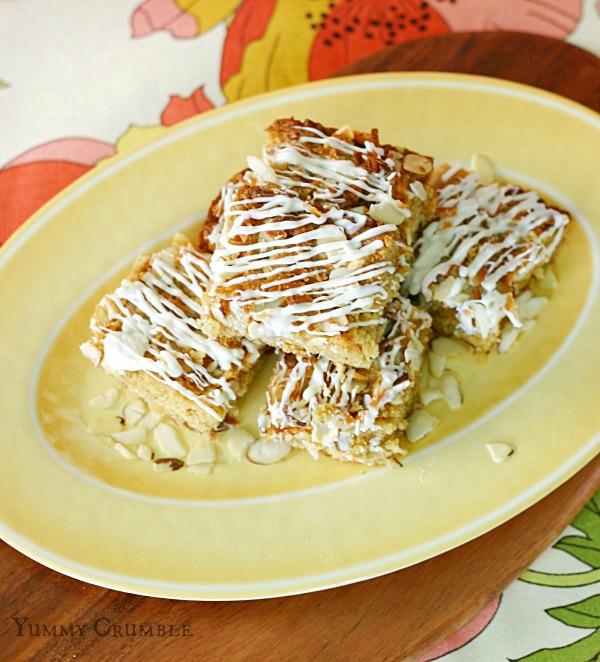 If you want death by pineapple: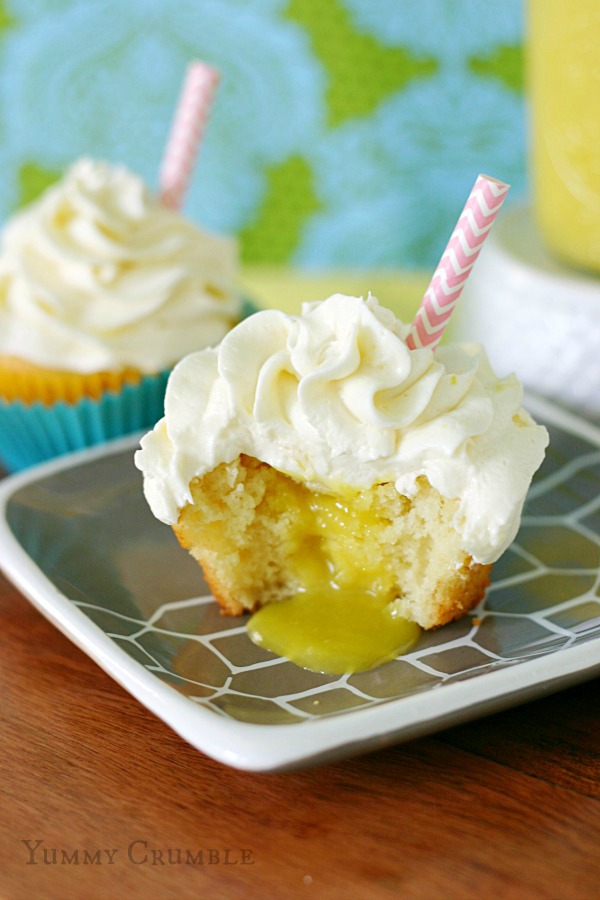 Pineapple Dole Whip Cupcakes