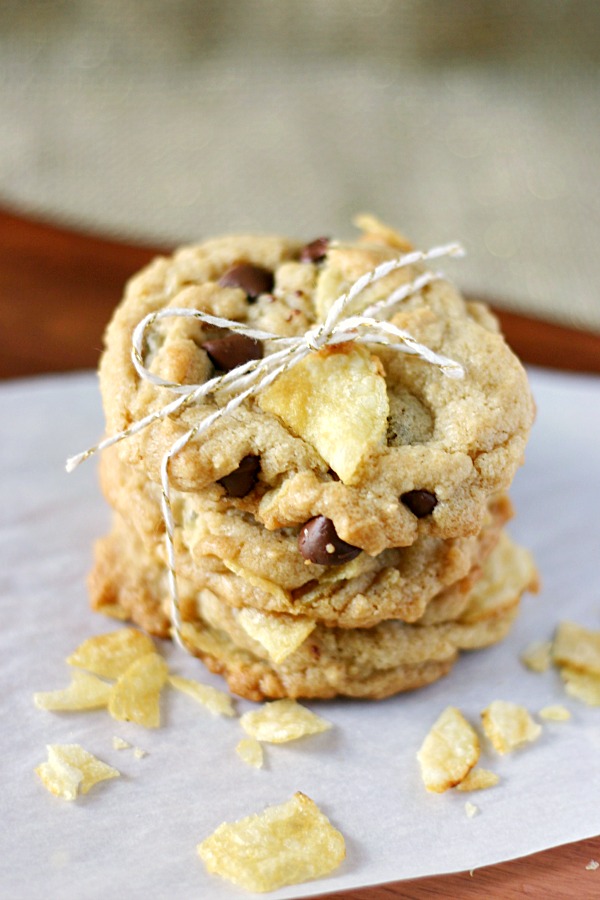 Let me introduce you to my favorite vegan chocolate chip cookie.  His name is Chocolate Chip Potato Chip Cookie and he's vegan.
And so very yummy.
Before I ventured into vegan dessert recipes, being the skeptic that I am, I was pretty sure there was absolutely no way a vegan chocolate chip cookie could compare to the real thing.  This little guy proved me so wrong.  It's crisp on the outside, nicely chewy in the center, and full of rich caramelized flavor.  Everything you could want in a chocolate chip cookie.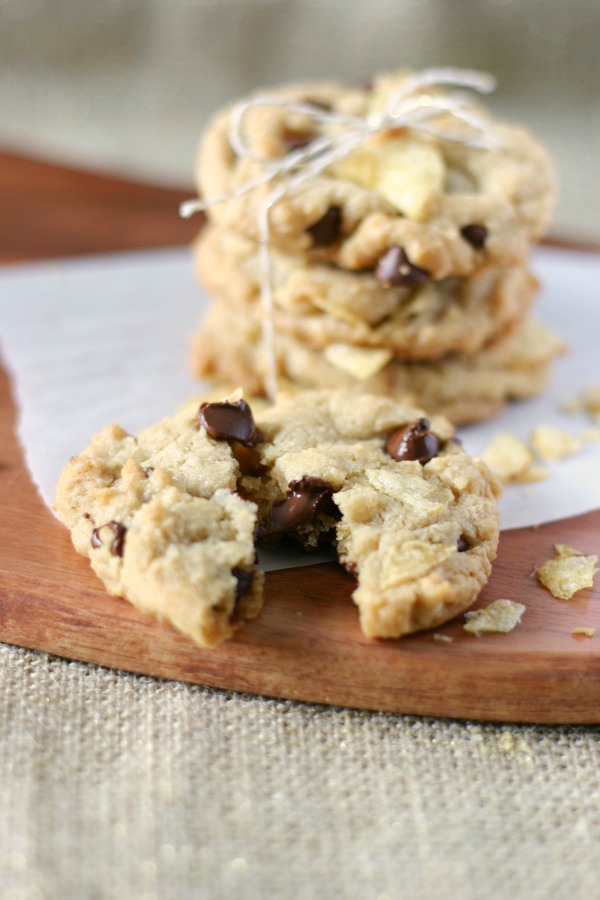 On top of the cookies being so stinkin' yummy, they are so ridiculously easy to make.  You don't need a mixer, unless you want to get crazy.  You really only need two bowls and a wooden spoon.  I'ts also my go-to recipe when I'm craving cookies and I have no eggs or no butter.  Gasp!  Isn't that the absolute worst?  My little heart used to get crushed every time.  But not anymore!
This recipe was slightly adapted from Vive le Vegan.
Vegan Chocolate Chip Potato Chip Cookies
Ingredients
1 cup all purpose flour
1 tsp baking powder
1⁄2 tsp baking soda
1⁄4 cup white sugar
1⁄4 tsp salt
1⁄3 cup pure maple syrup
1⁄4 tsp molasses
1 1⁄2 tsp pure vanilla extract
generous 1⁄4 cup neutral flavored oil
1/2 cup non-dairy chocolate chips
1/3 cup crushed potato chips
Instructions
Preheat oven to 350 F.
In a large bowl whisk together flour, baking powder, baking soda, sugar, and salt. Set aside.
In a medium bowl whisk together maple syrup, molasses, vanilla extract, and oil. Mix well until fully incorporated.
Pour wet ingredients into dry and fold until incorporated trying not to over mix.
Fold in chocolate chips and crushed potato chips.
Bake for 10-12 minutes. Over baking will dry them out.
Makes 8-10 large cookies.
http://yummycrumble.com/vegan-chocolate-chip-potato-chip-cookies/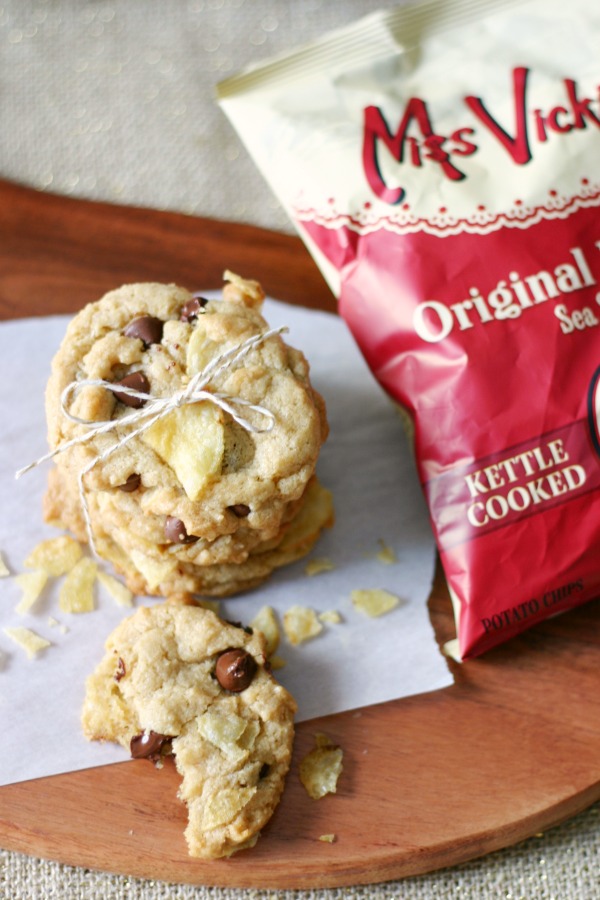 The original recipe stays true to the classic chocolate chip cookie, but I think adding the crunchy, salty potato chips makes this recipe even more amazing.  It's a beautiful contrast of salty and sweet.
So yes, it's safe to say I'm in love.