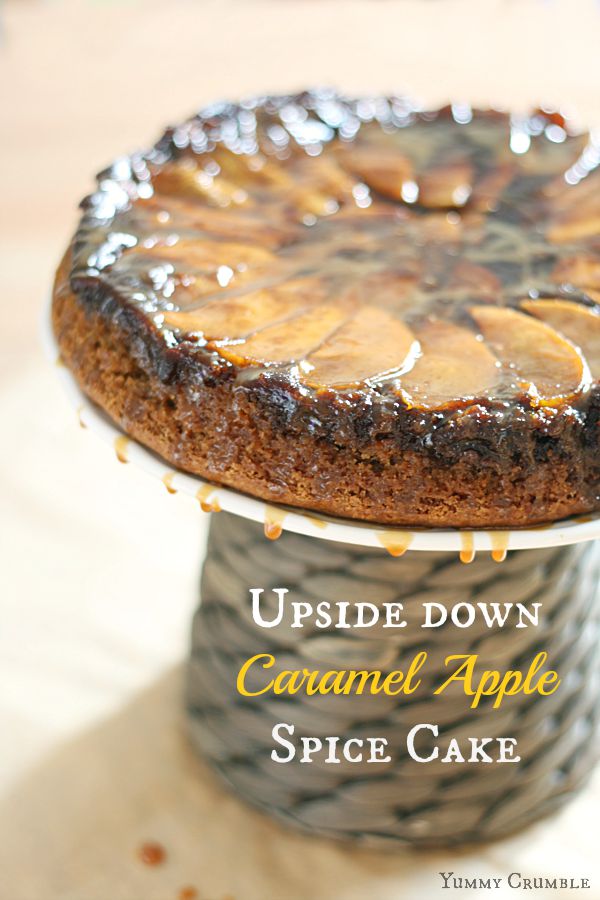 A gooey Upside Down Caramel Apple Spice Cake to start the Fall season right.  It's your favorite retro cake with a spicy Autumn apple makeover!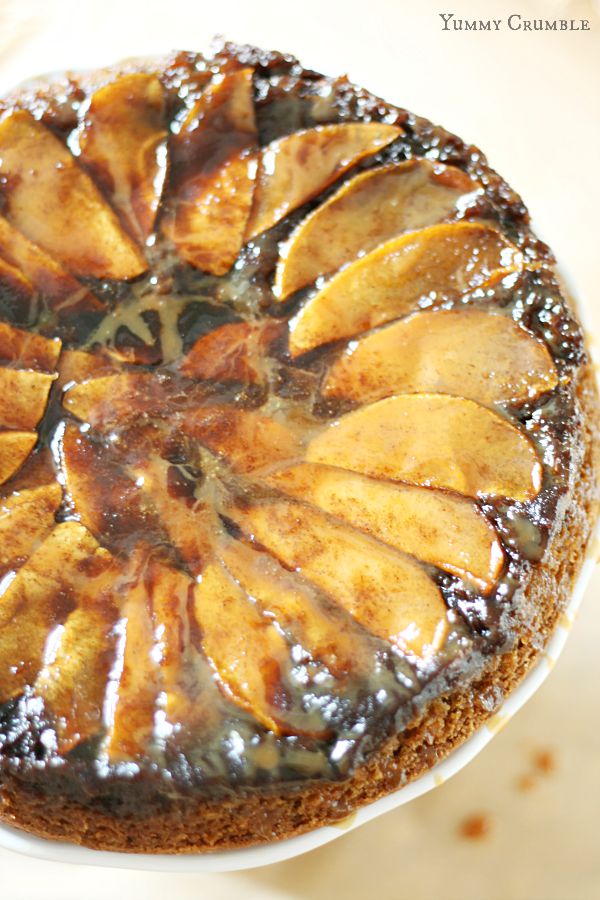 You guys, I'm a little sad.  I think it has finally hit me that Dubai will never "feel" like Christmas.  If you don't know, I live and breathe Christmas.  Many of my friends and especially my husband know my secret.  I break out Ella Fitzgerald's Swinging Christmas and Dino's Christmas as soon as July hits.  I told you I'm crazy!  Well guys, I can say Dubai has finally broken me.  It's September and the sugar plumbs haven't even crossed my mind.  It's hard to feel cozy about the holidays when the temperatures are steadily hanging in the low 100s.  And the sand.  It's everywhere. It's like living in Tatooine!  I think Norman (my kid's Elf on the Shelf) is probably thinking "Where on Earth have you taken me?!"  We are about to have a serious pow wow soon.  I need his advice on this one.  He is an elf after all.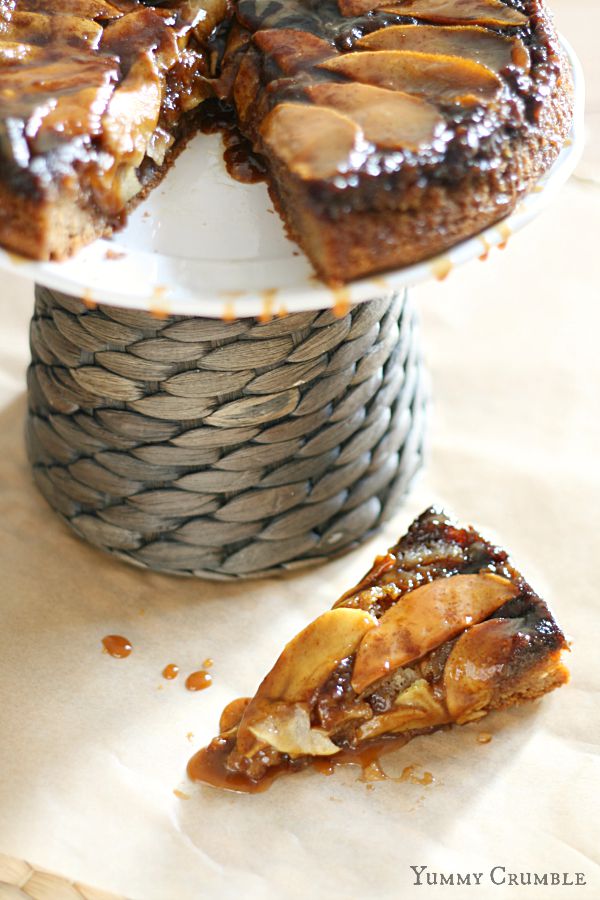 In the mean time I will keep on making some lovely Fall treats to keep me in the mood.  Like this Upside Down Caramel Apple Spice Cake.  I adapted it from my favorite apple cake recipe I used in my Biscoff Apple Spice Cake Cheesecake.  It's the perfect combination of cinnamon, nutmeg and tart apples.  Looking at the photos it looks like the edges of the cake are burnt, but the dark appearance is from using dark brown sugar.  If you want the cake to look a little prettier, just use regular brown sugar.  I like the deep flavor from the dark brown sugar.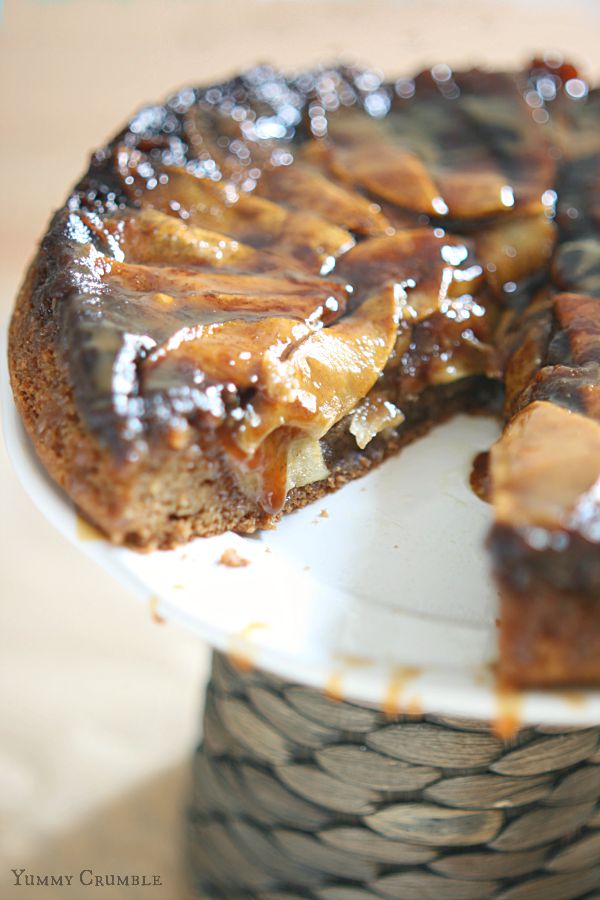 Upside Down Caramel Apple Spice Cake
Ingredients
Topping
¼ cup butter
½ cup packed brown sugar
2 teaspoons ground cinnamon
2 green apples, peeled and cut into ¼ inch wedges
Caramel sauce for drizzling
Spice Cake
½ cup butter, softened
½ cup sugar
½ cup brown sugar
2 eggs
1 teaspoon vanilla bean paste
1¼ cups all-purpose flour
1 teaspoon baking soda
1 teaspoon ground cinnamon
¼ teaspoon nutmeg
¼ teaspoon salt
Instructions
Topping
Preheat your oven to 350 F and grease a 9 inch cake pan with butter or butter spray.
In a medium saucepan melt the butter over medium heat. Add the brown sugar and heat until boiling.
Take saucepan off heat and stir in the cinnamon.
Pour the caramel sauce into cake pan and cover with apple slices in layers.
Cake
With your electric mixer on medium, with the paddle attachment, beat the butter and sugars until light and fluffy.
Beat in vanilla, then the eggs one at a time.
On low, mix in flour, baking soda, cinnamon, nutmeg, and salt.
Pour batter on top of apples and bake for 40-45 minutes or until an inserted toothpick comes out clean.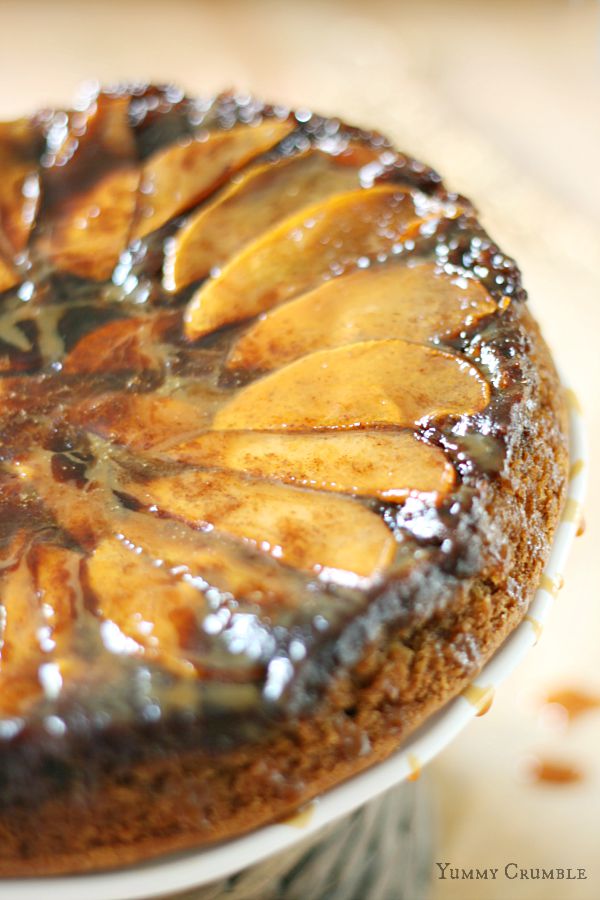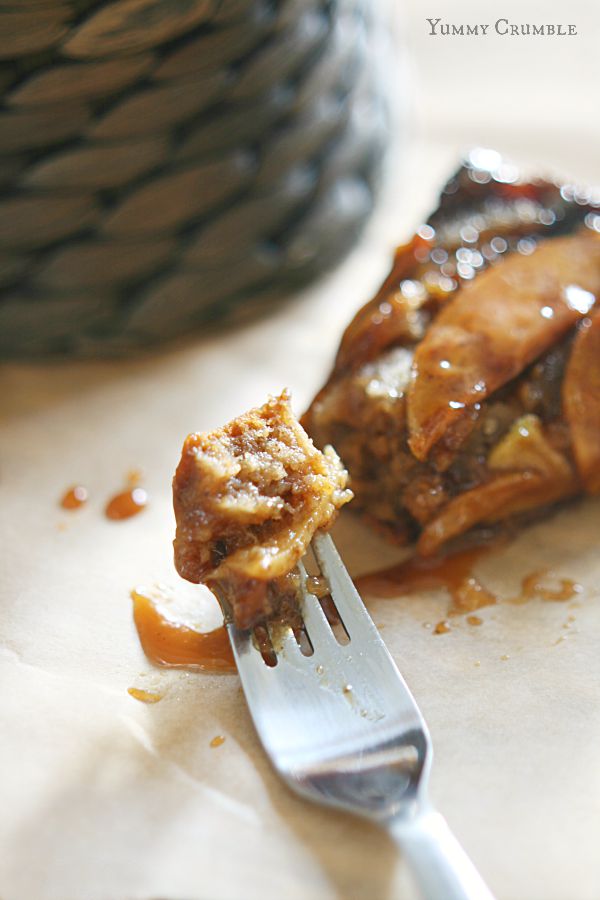 More Fall goodies: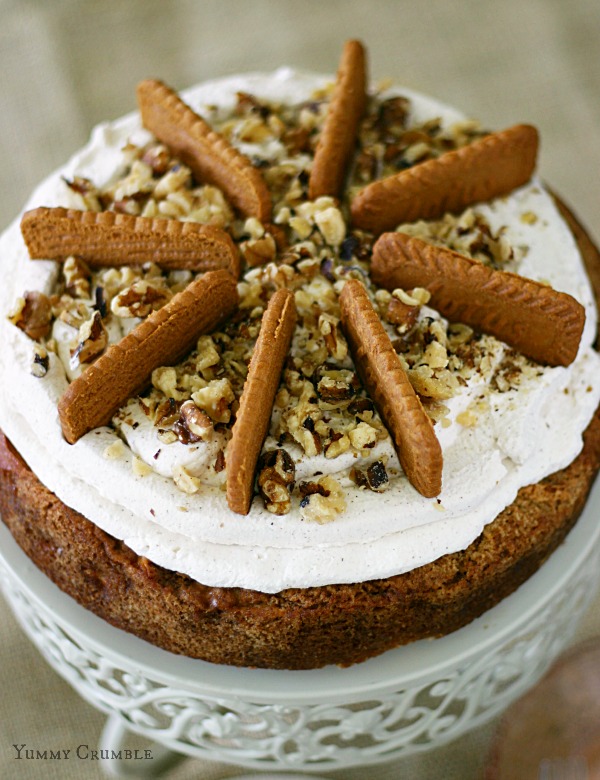 Biscoff Apple Spice Cake Cheesecake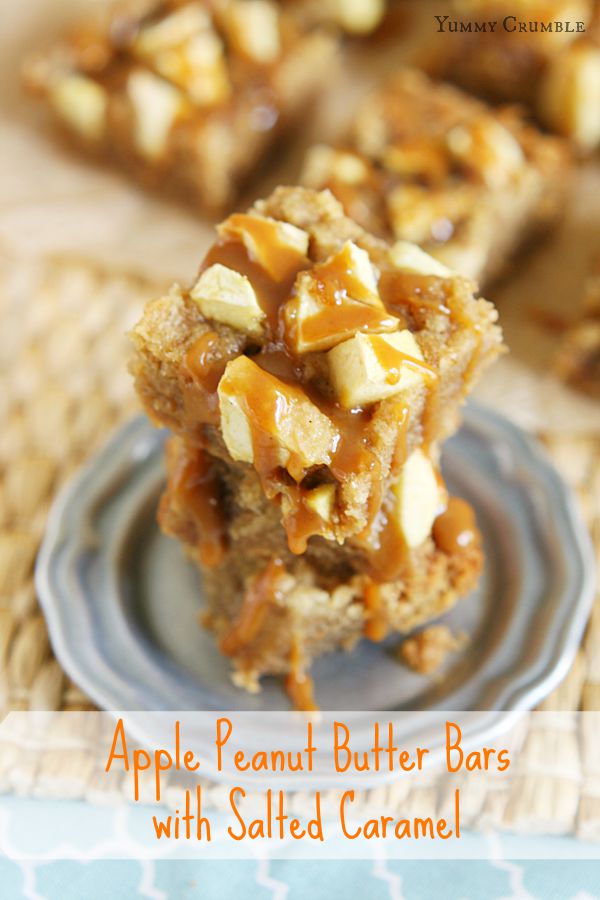 Apple Peanut Butter Bars with Salted Caramel
Apple Cinnamon Baklava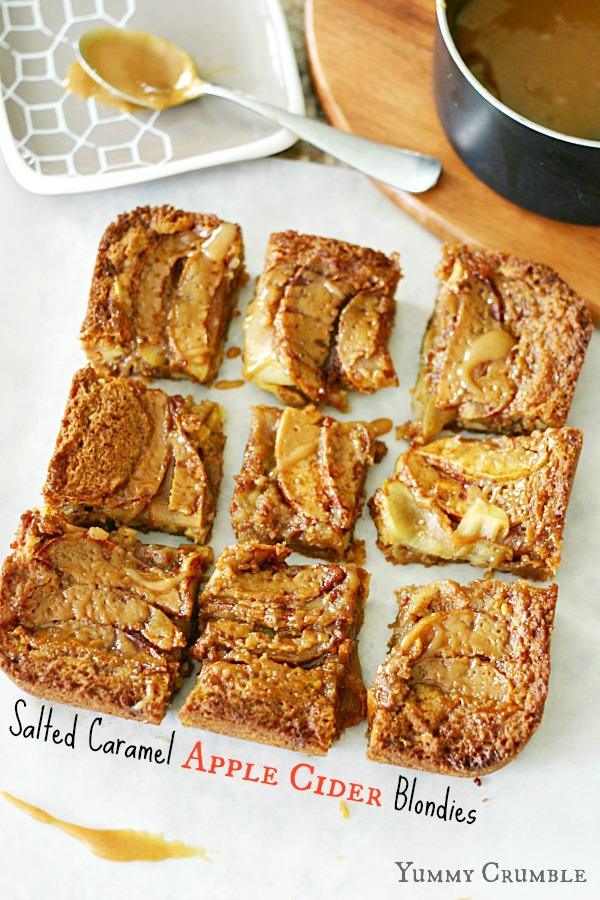 Salted Caramel Apple Cider Blondies