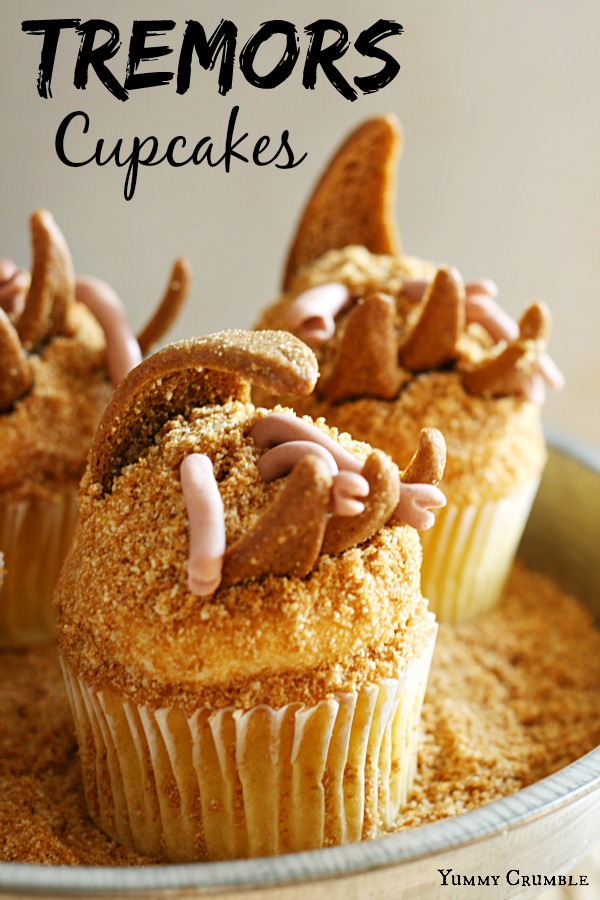 Frightening molasses cookie Graboids with yummy fondant tentacles jumping out of  Biscoff cookie sand.  Easily turn simple vanilla cupcakes into Tremors Cupcakes and relive your favorite 90's campy monster movie this Halloween!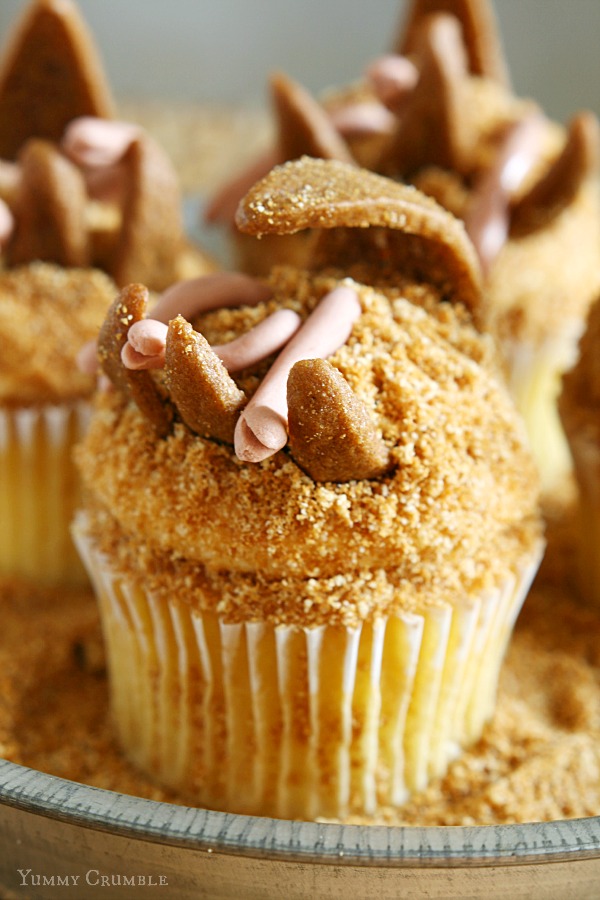 This is Yummy Crumble's second Halloween under it's belt and it's definitely my favorite time of the year to bake.  At what other time is it okay to make edible intestines and chewy eyeballs?  Last year the rage was all about Monster Strawberry Cupcakes and Star Wars Sarlacc Bundt Cakes.  This year, I'm breaking out my favorite monster movie, Tremors for inspiration.  In my opinion, it's some of the best work done by Kevin Bacon.  Just watch this —-> Can you fly, you sucker? Who doesn't love Kevin Bacon?  This ones for you Kevin.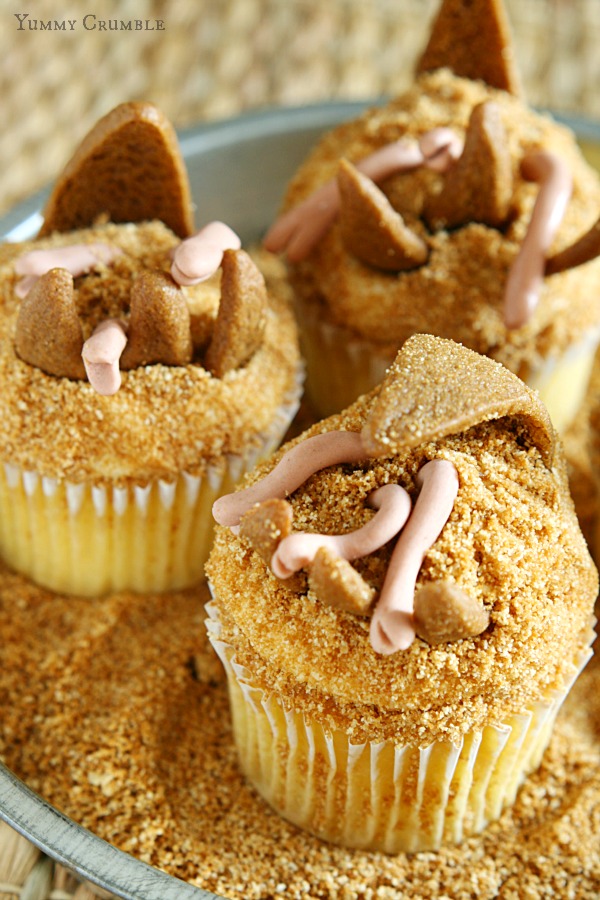 For the Tremors Cupcakes I just used an easy box mix and a simple vanilla buttercream.  After all, the charm is all in the little Graboid bursting through the vanilla frosting and Biscoff cookie sand.  When crushing the Biscoff cookies to make the sand, I threw a couple of graham crackers in to create the different colors in the grains.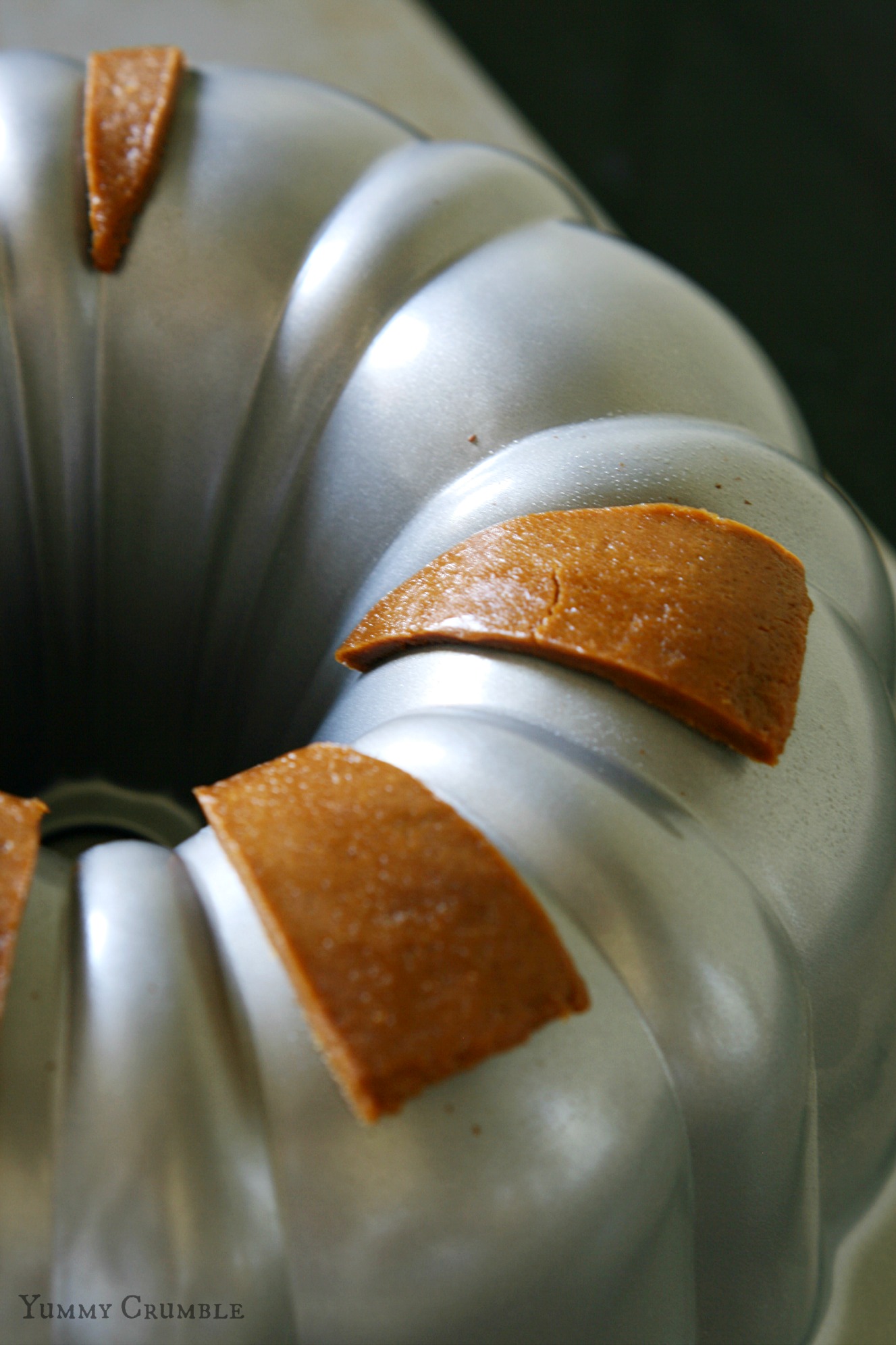 The beak of the Graboid was made with a molasses cookie mix that I rolled out between parchment paper and then froze before cutting out the triangle shapes with a knife.  I used a bundt cake pan turned upside down to create that curve while baking.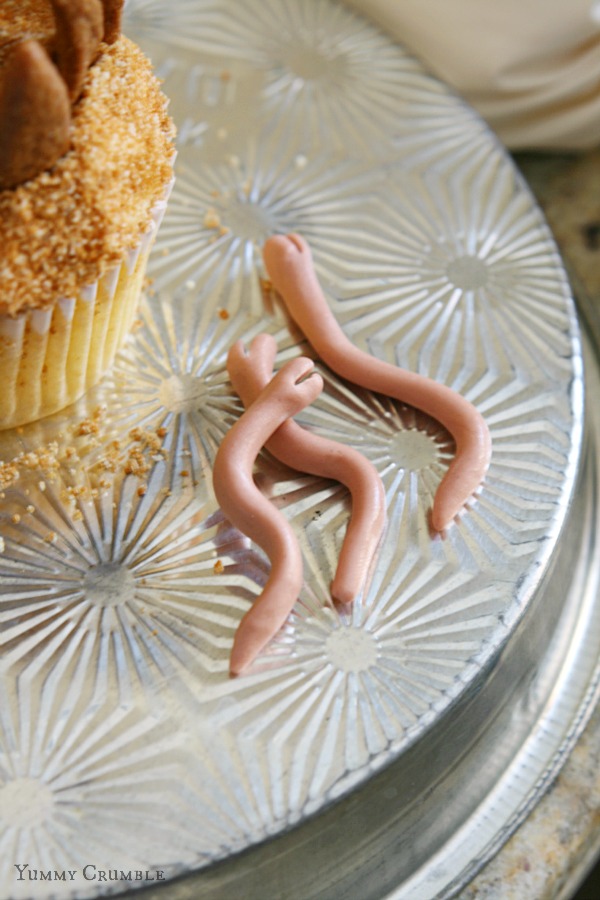 The tentacles were easily made by taking white fondant and mixing in a tiny dab of red food dye and a little bit of cocoa powder.  Roll them out into little snakes and using a knife, slice little mouths on the ends.  I popped them in the freezer for a bit to help inserting them into the beaks a little easier.
Tremors Cupcakes
Ingredients
Cupcakes
1 box vanilla cake mix
1 cup water
⅓ cup oil
3 large eggs
Cookie Beaks
1 package Betty Crocker Molasses Cookie mix
1 stick (1/2 cup) softened butter
1 tablespoon water
1 large egg
Vanilla Buttercream Frosting
1 cup room temperature unsalted butter
6-8 cups powdered sugar
½ cup cream
1 tsp vanilla extract
Tentacles and Cookie Sand
Fist size amount of store bought fondant
2-3 drops red food dye
¼ tsp cocoa powder
15 Biscoff Cookies
2 graham crackers
Instructions
Cupcakes
Preheat your oven to 350 F and line your cupcake pan with liners.
In a large bowl, whisk together all ingredients unit no lumps remain.
Fill each cupcake ⅔ full and bake for 18-20 minutes.
When finished, set aside to cool.
Cookie Beaks
Preheat the oven to 350 F.
In a large bowl, blend all ingredients with a wooden spoon or with a mixer until a dough forms.
Roll out the dough ¼ inch thick between two pieces of parchment paper and place in the freezer to harden.
With card stock, draw one large oblong triangle shape, and one smaller one to create a stencil.
Using a knife with the stencil, cut your shapes out of the frozen rolled out cookie dough. 1 large triangle and 3 small ones for each cupcake.
If the dough starts to get to gooey, place it back in the freezer for a couple of minutes to harden again. Repeat if necessary.
Place each piece carefully on top of an upside down bundt cake pan and bake for 6-8 minutes.
Take bundt cake pan out when finished and allow cookies to completely cool before removing them off the pan.
Repeat the process until you've baked all the cookie pieces.
Vanilla Buttercream Frosting
With your paddle attachment of your electric mixer, beat butter until light and fluffy.
Add 6 cups of the powdered sugar with cream and vanilla.
Mix slowly until its blended well, then beat on high for 2-3 minutes.
Add more sugar one cup at a time until desired consistency.
Tentacles and Cookie Sand
For tentacles, take a small fist size amount of store bought fondant and knead in a few drops of red food gel. Once the red is mixed in, add ¼ tsp of cocoa powder and knead that in until the desired color is made.
For the cookie sand, take about 15 Biscoff Cookies and a couple of graham crackers and pulse in a food processor until you've created super fine cookie crumbs.
Assembly
Pipe vanilla frosting on top of each cupcake.
Dip or roll in cookie crumbs until frosting is covered.
Insert each cookie piece until the beak is formed.
Insert the tentacles inside beak.
Sprinkle a little more sand into each mouth.
SCREAM!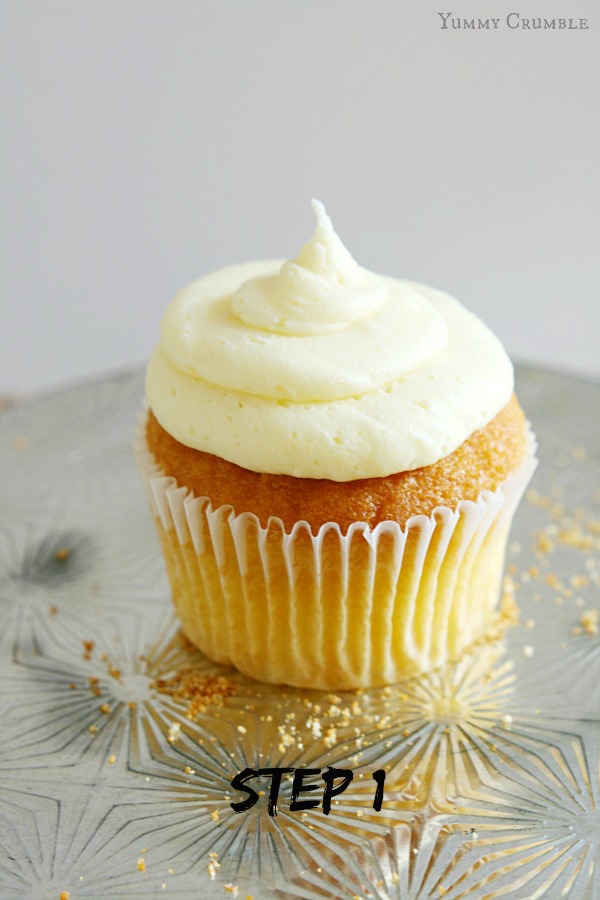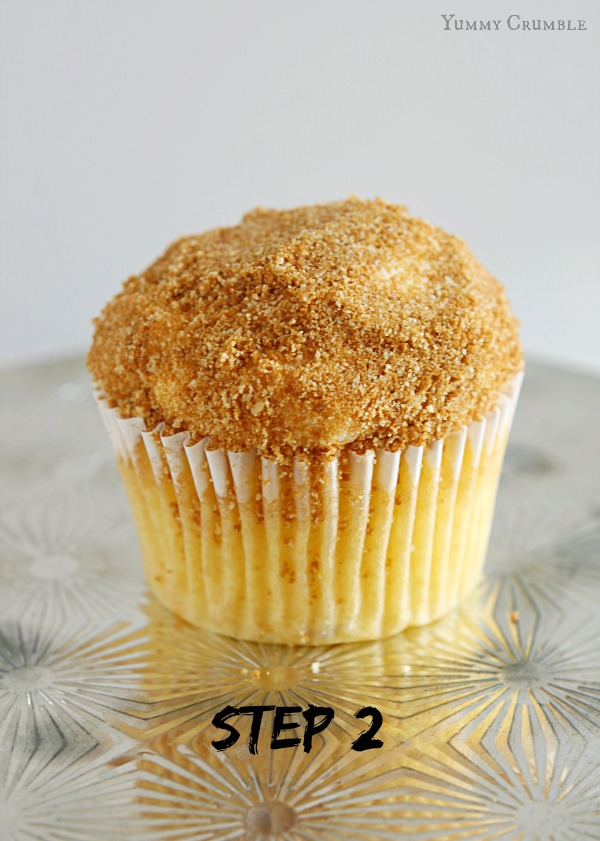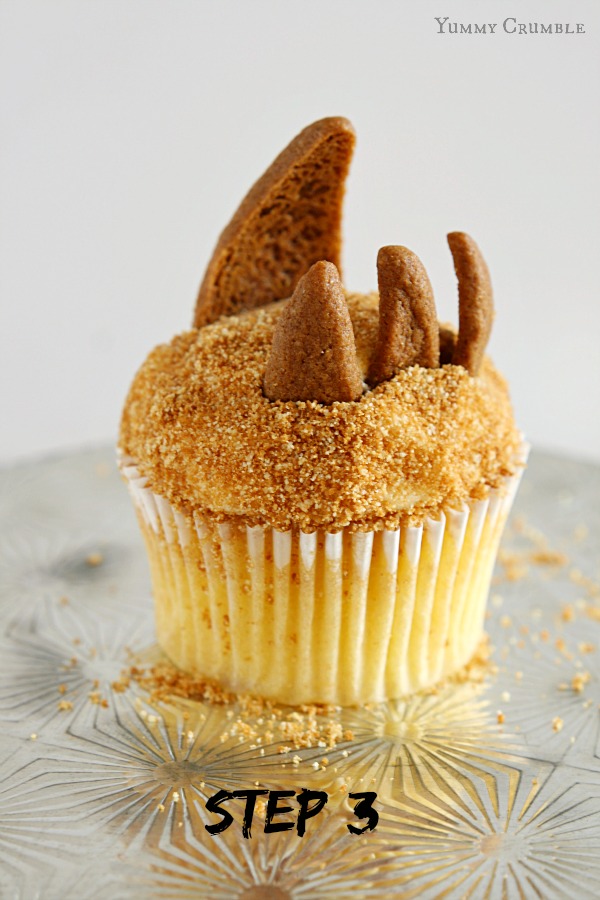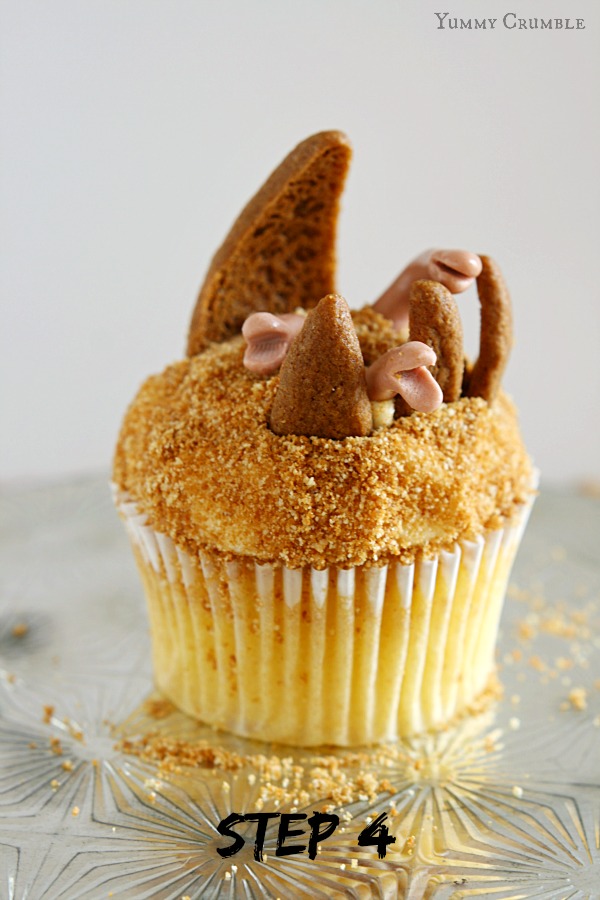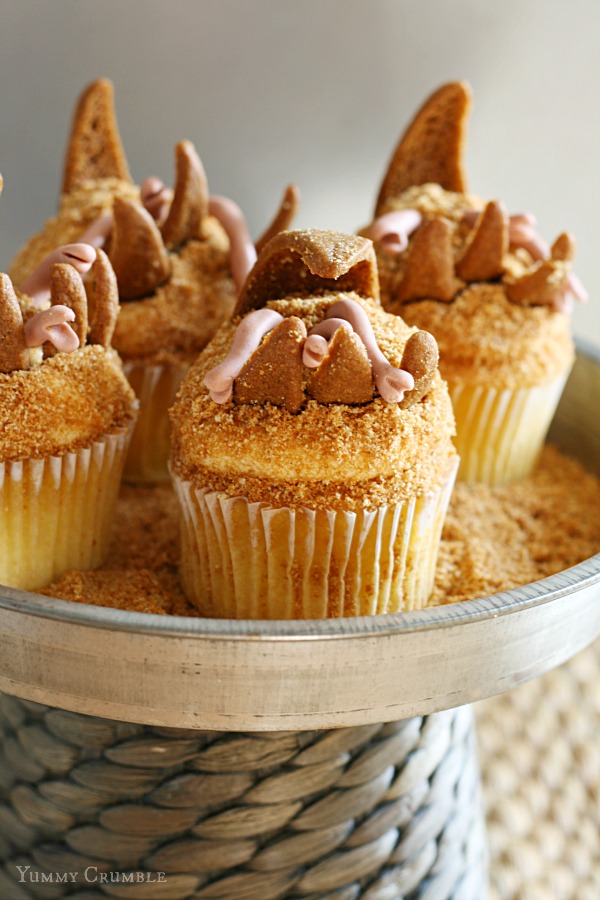 Some more creepy treats: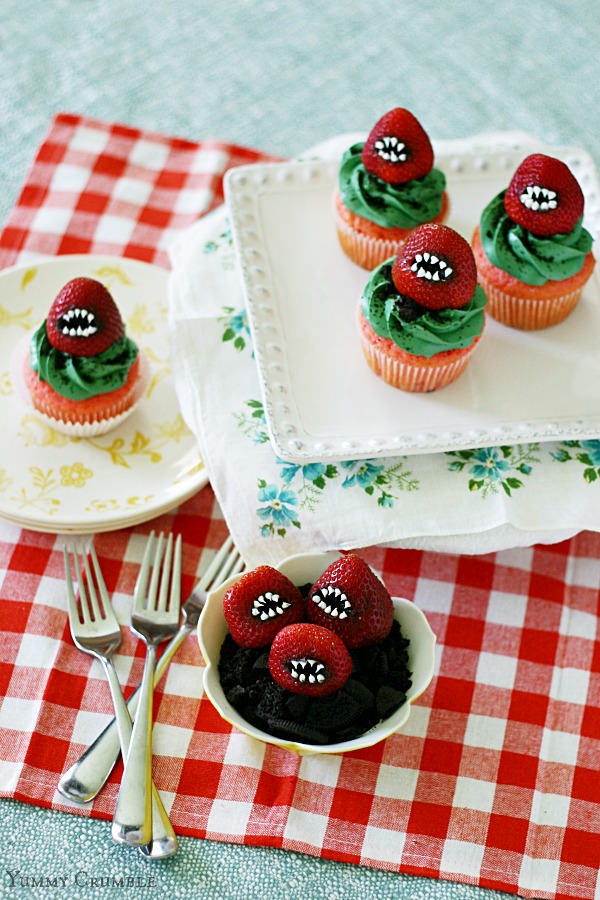 Monster Strawberry Cupcakes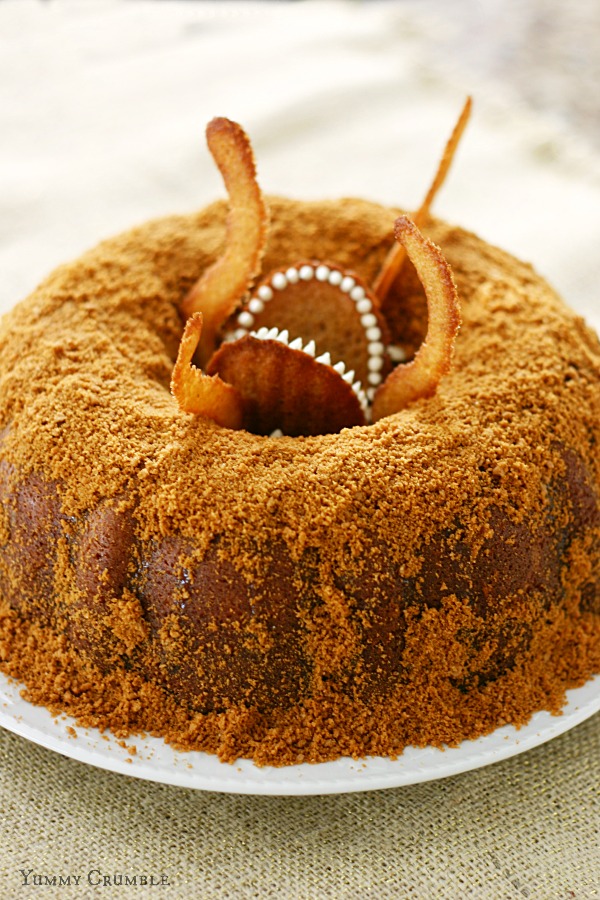 Star Wars Sarlacc Bundt Cake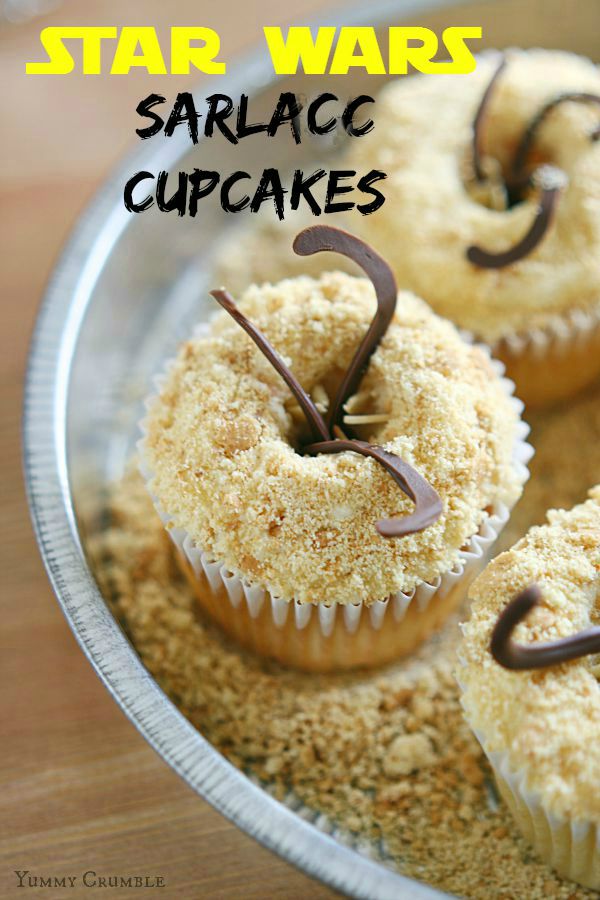 Star Wars Sarlacc Cupcakes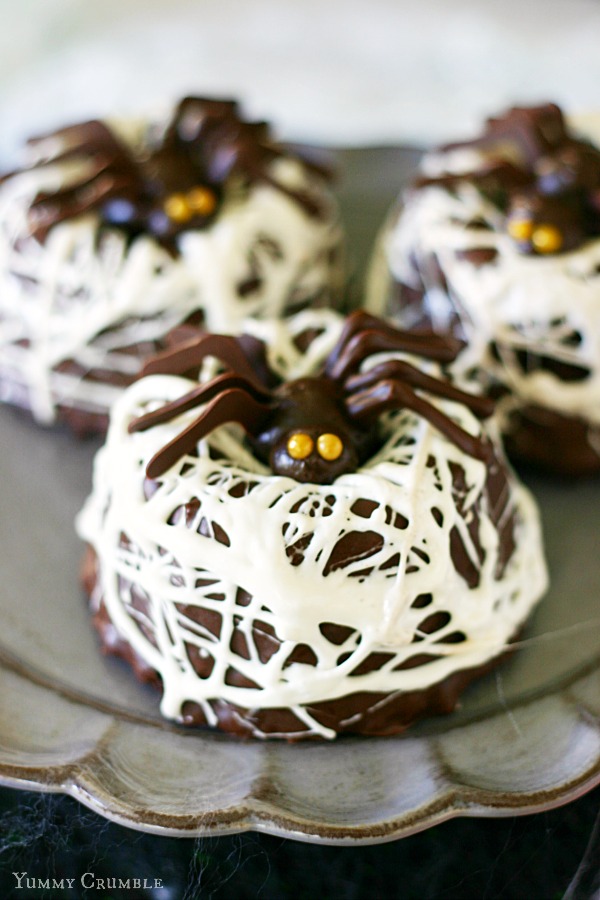 Chocolate Spider Nest Bundt Cakes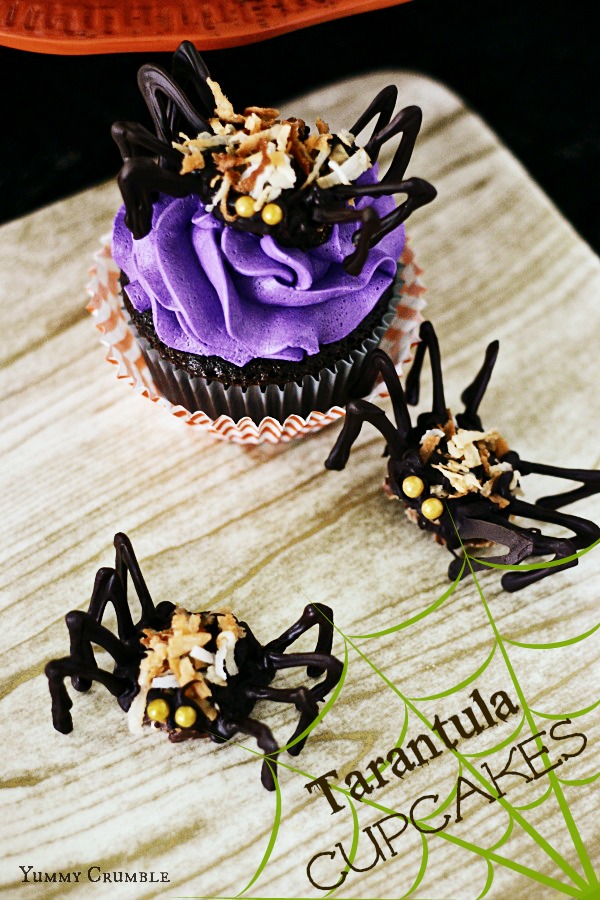 Tarantula Cupcakes