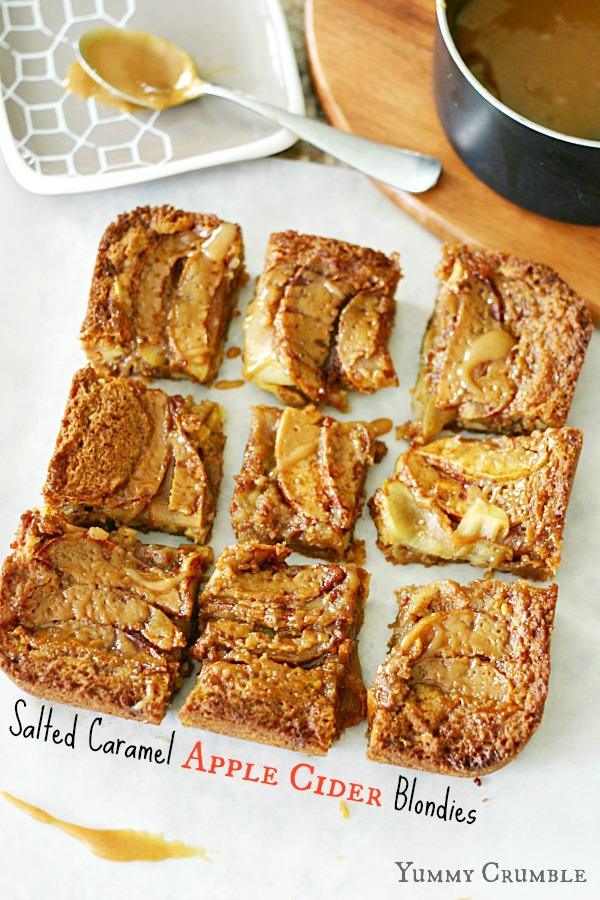 Salted caramel and spiced apple cider mingle together in a golden and chewy brown sugar and walnut blondie.  Tart apple slices drenched in salted caramel make the perfect topping for this September treat.
I'ts official.  I'm a soccer mom.  I knew this day was coming, but man I didn't expect it to come so soon.  Oliver has practice every Thursday night and a game every Saturday.  My little CRV is doomed for piles of dirt and grass.  Oh, how I loathe thee.  It always looks like I was transporting livestock back there.  Yeesh.  If I haven't cleaned after practices and games (especially after the rain) I sometimes just avoid turning and looking at the back seat.  Thank God for rear view cameras.  I haven't fully transitioned into super mini van mom yet, but I'm super jealous of the new models with built in mini vacuums.  That right there is genius.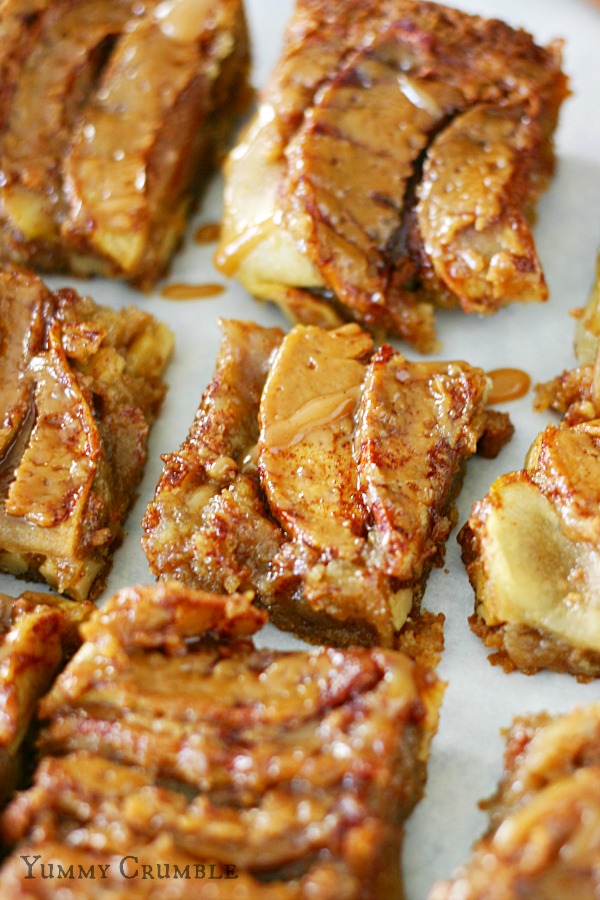 So since Autumn has started I must confess that I have totally neglected apples.  I dove right off the cliff into pumpkins.  Glorious pumpkins.  Like with these Pecan Pie Pumpkin Cupcakes.  I'ts apple season and I completely overlooked it.  So before we head into October I wanted to bake something with delicious, beautiful, sweet apples.  A nutty and spiced blondie bar topped with tart baked apples was the perfect choice.  Oh, and don't forget the salted apple cider caramel drizzle.  I call this baby, Salted Caramel Apple Cider Blondies.