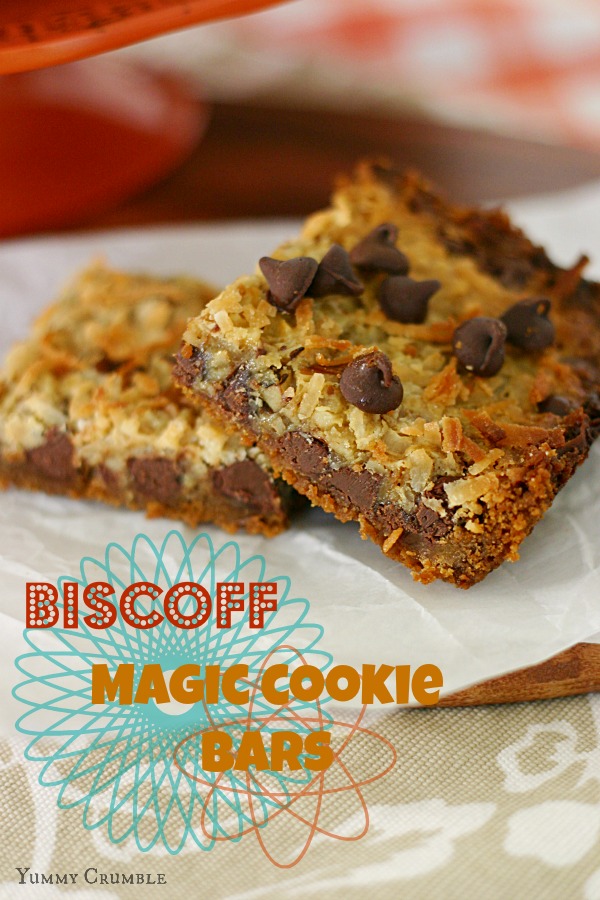 Infamous Magic Cookie Bars with a little twist.  Biscoff!  Buttery Biscoff cookie crust with Biscoff sweetened condensed milk, dark chocolate chips, walnuts, and coconut.  I wouldn't have my Biscoff Magic Cookie Bars any other way!
Magic Cookie Bars are something I hold dear to my heart.  My mother made them nearly every week during the holiday season.  So you can say it's one of my favorite sweets.  Each bite brings me back to Southern California, where the December weather is cool, and Amy Grant's Christmas album is on repeat.  It's about a week before Christmas and butterflys are fluttering in my little 6 year old tummy because Christmas morning is nearly here!  I still get that way weeks before the big day.  I'm 31.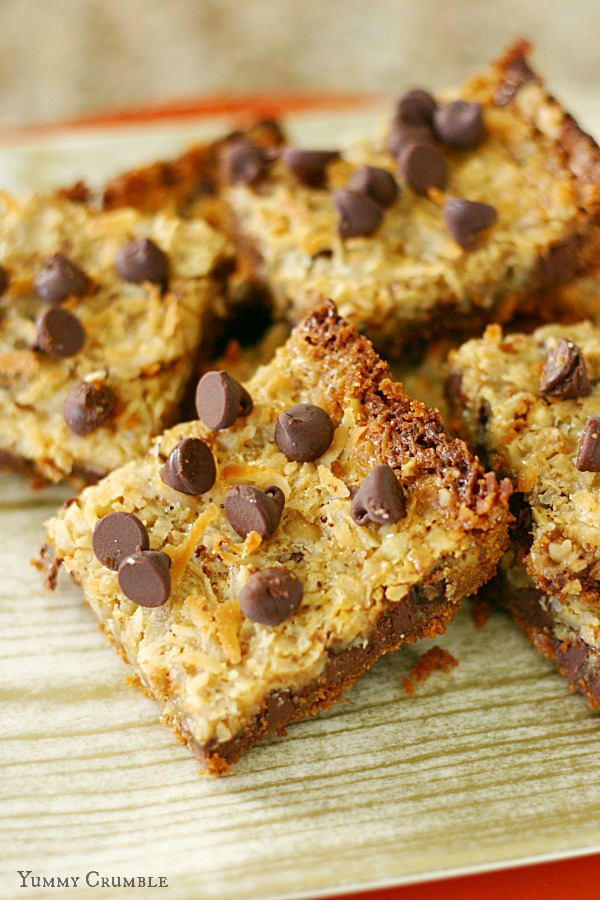 One of the reasons I love Magic Cookie Bars is they're classic and vintage.  I adore vintage things.  In the photo below, the layers are a little different.  In my Biscoff Magic Cookie Bars the layers are as follows: Crust, condensed milk, chocolate chips, walnuts and coconut.  Does it really matter?  I'm not sure, but if there are some Magic Cookie Bar enthusiasts out there who would disagree, I implore you to make mine and then decide.