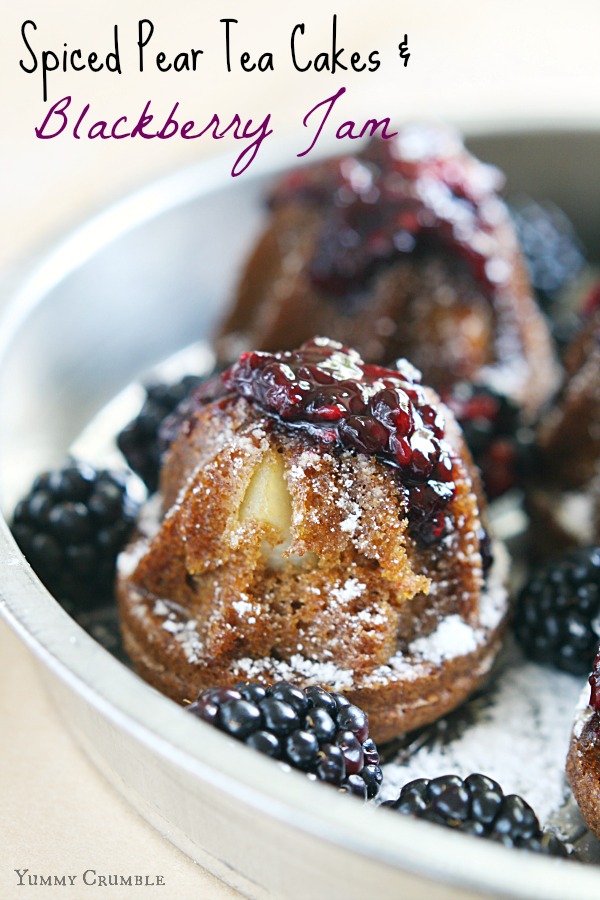 Make summer feel like fall with these Spiced Pear Tea Cakes with Blackberry Jam.  Juicy pears baked inside cinnamon spiced mini tea cakes and smothered in fresh blackberry jam.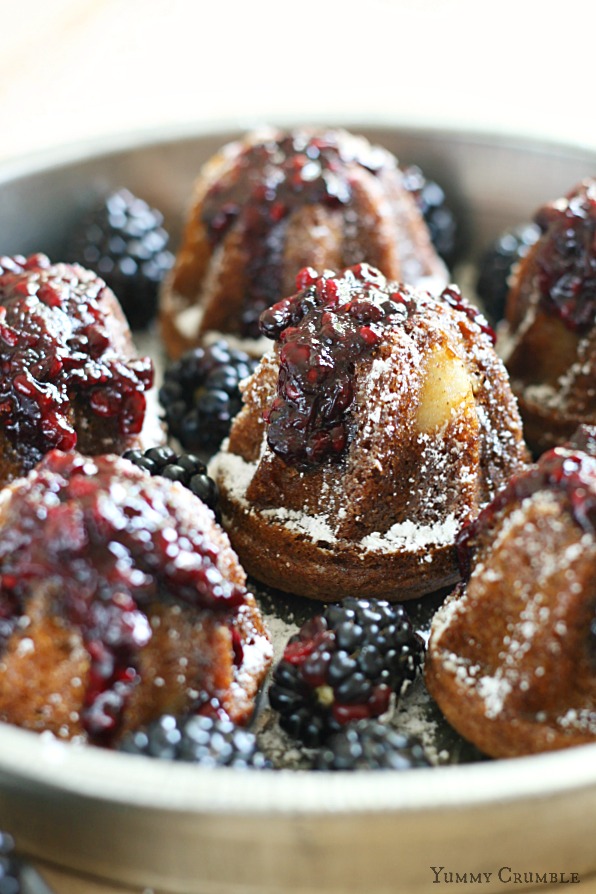 Dubai has schooled me on what a real summer feels like.  Scorching sun all day, everyday, with highs of 120 and lows of 100.  Lows of 100?!!  On a positive note, I will say that bright sunshine everyday makes for great lighting while taking photos of food.  You food bloggers would love it here!
Some facts about Dubai summers:
If taking a shower in the middle of a summer day, turn the water all the way to cold and it will be too hot to use.  The water has been boiling in your outside pipes all day, while the hot water tanks are inside being cooled by the air conditioning.
You will definitely incur third degree burns on the bottoms of your feet if you decide to step outside on the pavement without foot wear.  Even for a couple of seconds to run the trash out.
Nice summer night winds?  Think of the hottest setting of your blow dryer hitting your face continuously.  Or opening an oven in your face.
And yes, you can definitely fry an egg on the sidewalk.  In the shade.