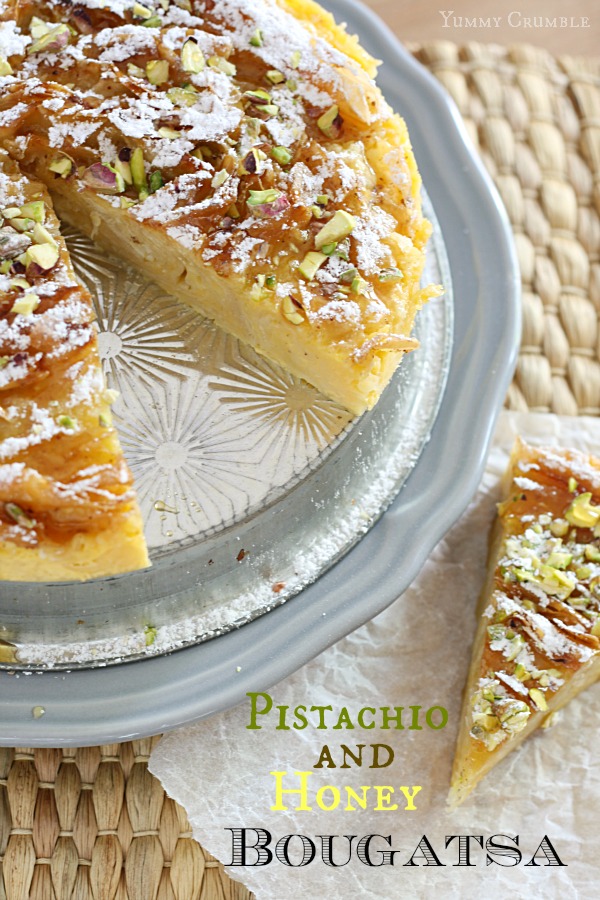 A gorgeous Greek pastry made with layers upon layers of delicate phyllo dough and vanilla bean custard.  Bright green pistachios and amber honey make this one elegant pastry!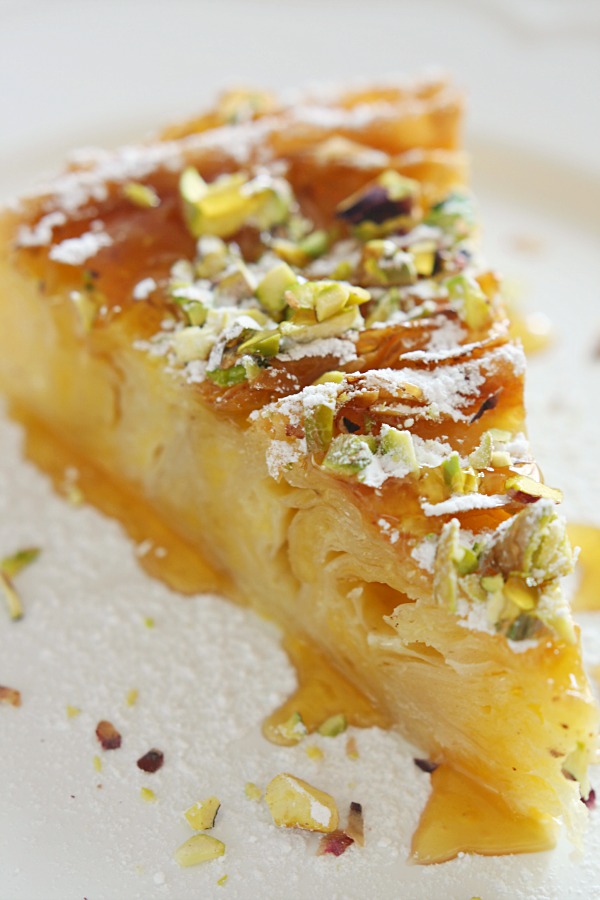 What on Earth is a Bougatsa?  I came across this funny sounding Greek dessert while hunting some inspiration for my next post.  Low and behold was this absolutely gorgeous rustic masterpiece on Phoodie.  At first glance, my thoughts were…"Well, this looks like it's going to take some effort.  Let me think of every excuse imaginable so I don't have to get off Pinterest…"  I checked out the ingredients and method and was shocked to see how simple it was!
 Scroll down for the Pistachio and Honey Bougatsa recipe!