Blackberry Pie Bars layered with buttery shortbread and delicious homemade blackberry jam.  Fresh whipped cream and juicy blackberries dress up these lovely little bars.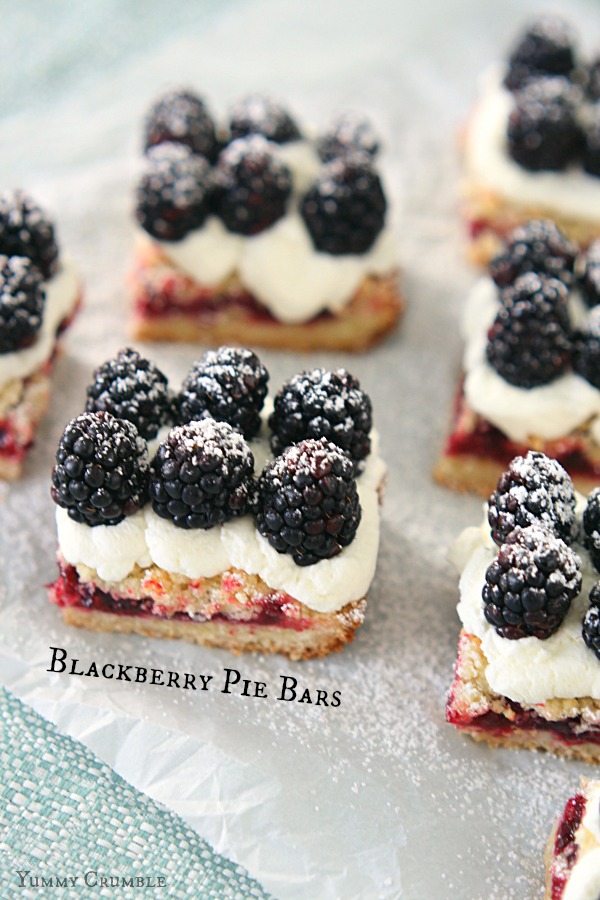 My mind says, "Hey there fatty.  January is not even over and you're already gorging on something with the word pie in it.", while my mouth is saying…well it's saying nothing.  It's stuffed with these Blackberry Pie Bars!
 I have a serious love hate relationship with blackberries.  The seeds.  Oh God, the seeds.  But the juicy bursts of tart juice in every little berry.  That's why I always come back for more.  It's like summer comes back just for that moment.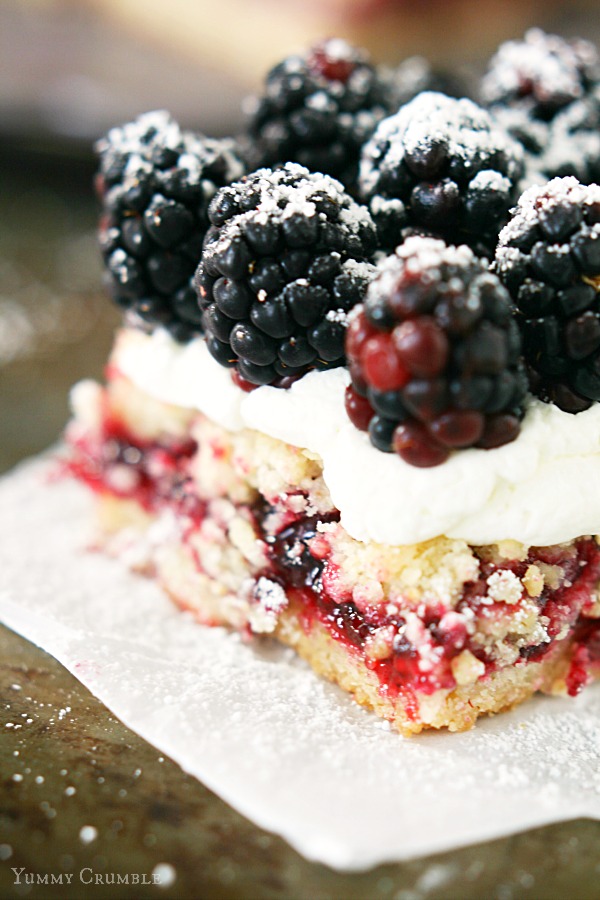 These Blackberry Pie Bars scream summer!  It's perfect for those mornings of drudging through knee deep snow to get to your car, only to realize you forgot that dang ice scraper.  So you drudge back to the house but slip on ice, which causes all the icicles off your entire roof to rain down like little frozen daggers.  And then you break a nail.  Is that a winter morning for everyone who lives north of Georgia?  I imagine it is.  But what do I know, I live in Florida where it's hot as B A double hockey sticks S, nine months out of the year.