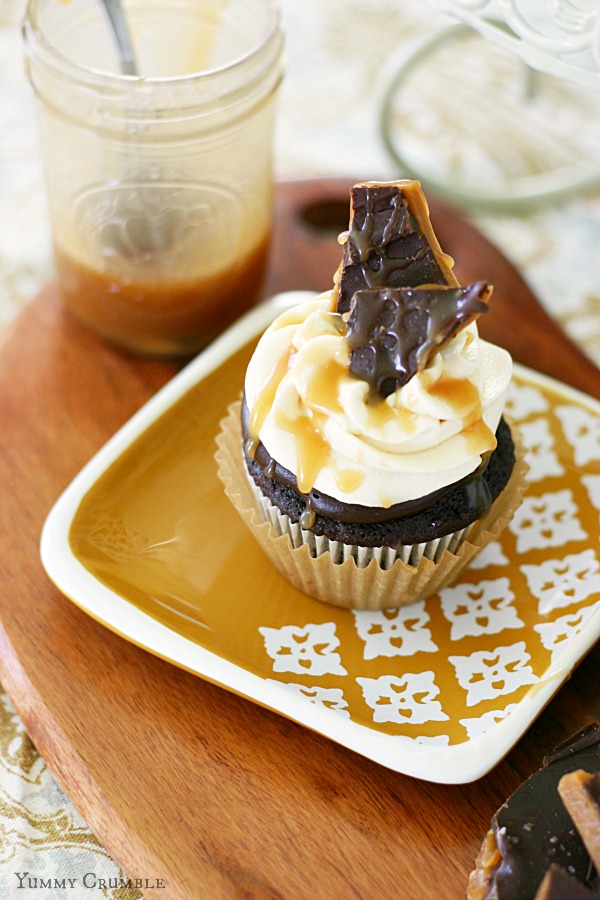 German chocolate cupcakes frosted with both chocolate cream cheese and salted caramel buttercream frosting.  These Chocolate English Toffee Cupcakes are the ultimate salty and sweet treat. 
October has been such a blur. I remember thinking about how little the kids were last Halloween.  Last year, Jovi was still a newborn in a stroller while we chased a three year old Oliver around to each house on the street.  We had to repeat, "Remember to say Thank you!" after each stop.  Tonight though, Mr. four year old Oliver had it down perfectly.  "Trick or Treat!" and promptly, "Thank you!" would follow.  That's my little guy.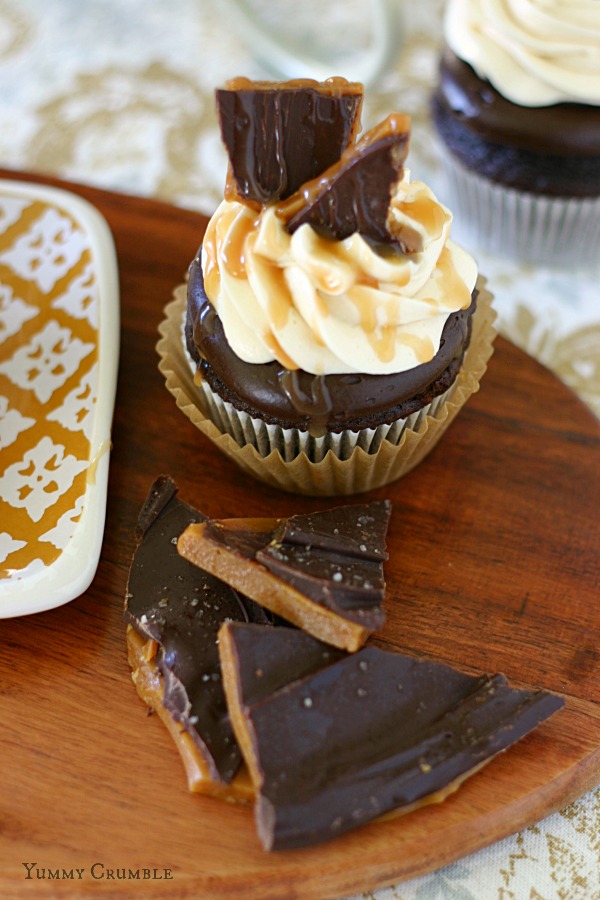 Although he's growing so fast, he still does little things that let me know his innocence in still intact.  For instance, one afternoon a ridiculously sexualized commercial for a fast food restaurant was on the television.  It was a young lady eating a rather large cheeseburger in a super sensual way. There's my son, Oliver right in front of the T.V. (with his nose two inches from the screen), large eyes and mouth wide open.  He turns to my husband right after the commercial, and says, "Daddy…" . I think "Dear God, here it comes…", but he finishes by saying,
"That's a big sandwich!"
I just wonder how long that innocence will last.