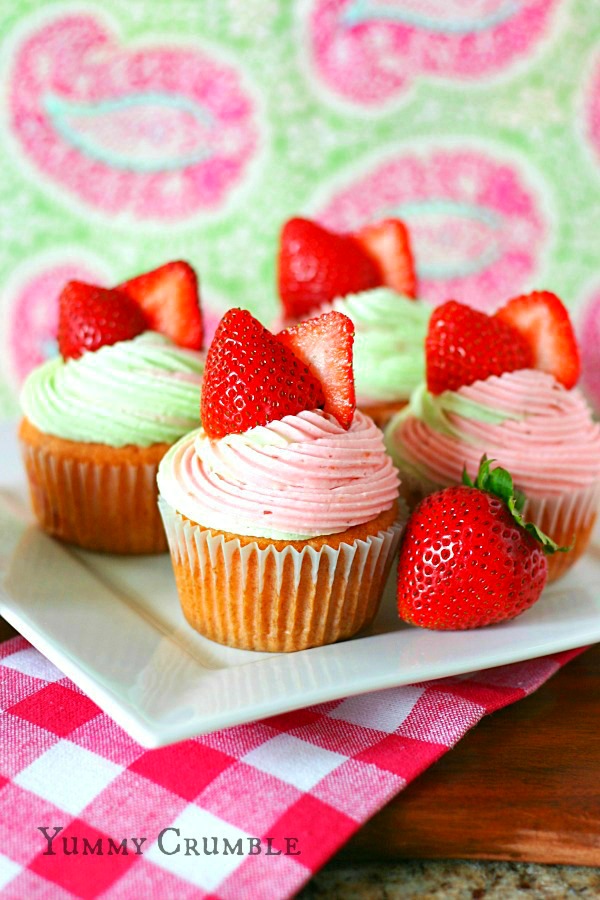 Strawberry Key Lime Cupcakes filled with key lime pie filling and topped with swirled strawberry and key lime butter cream frosting.
I'm not gonna lie.  I think my husband "put a ring on it" because I can bake an amazing key lime pie.  I'm not going to say it's the only reason he married me, but I'm pretty sure it's in his top five reasons he loves me.  It surely is his weakness.  He can't really handle acidic foods like tomatoes, lemons, and oranges, so you could probably say it's his Kryptonite.  I've always loved strawberry combined with lime so this cupcake is the perfect marriage of sour and sweet.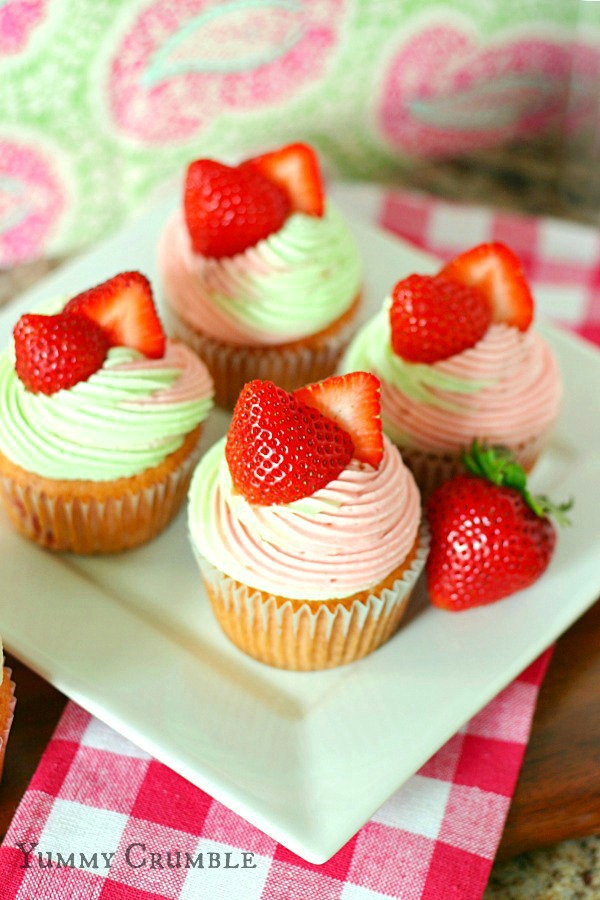 September is already here and although it's still freakishly hot, I already can feel Halloween and the holidays creeping up on us.  These Strawberry Key Lime Cupcakes are my last hurrah before the "Fall bug" takes over.  Then it's pumpkins and sweet potatoes in overdrive!   The cupcake is a fresh and light strawberry flavored cake that's hollowed out and filled with super tart key lime pie filling.  It's a winning combination.  Top them with the strawberry and lime swirled buttercream frosting and your'e in trouble :).
Strawberry Key Lime Cupcakes
Ingredients
cupcakes
3 tbsp strawberry jam or preserves
⅓ cup chopped fresh strawberries
1¼ cups flour
¼ tsp salt
1¼ tsp baking powder
¾ cup of sugar
½ cup of unsalted butter, softened
3 egg whites
½ tsp vanilla extract
4 drops pink food coloring
⅓ cup milk
Key Lime Pie Filling
1 can (14 oz.) Sweetened Condensed Milk
½ cup (about 3 medium limes) fresh lime juice
1 teaspoon grated lime peel
Strawberry Buttercream
1 cup (2 sticks) softened butter
1 teaspoon vanilla extract
⅓ cup strawberry preserves or jam
2 cups powdered sugar
1 drop of hot pink gel dye
Key Lime Buttecream
1 cup (2 sticks) softened butter
1½ teaspoons Key lime zest
1 teaspoon vanilla extract
⅛ teaspoon salt
2 cups powdered sugar
3 tablespoons Key lime juice
1 to 2 Tbsp. milk
Instructions
cupcakes
Set oven to 350 F.
In small bowl mix together fresh chopped strawberries and preserves.
In another bowl mix together flour, baking powder, and salt.
In another bowl cream together butter and sugar.
Add egg whites, vanilla extract, and food coloring into fully incorporated.
Add dry ingredients with milk, beating on low speed.
Fold in strawberries and preserves.
Fill cupcake liners to ¾ full and bake for 25 minutes.
Key Lime Pie Filling
Beat the sweetened condensed milk with the lime juice. Then fold in lime zest.
Refrigerate to set. (About 2 hours)
Strawberry Buttercream
Beat softened butter until light and fluffy.
Add vanilla extract and strawberry preserves and beat well.
Add powdered sugar 1 cup at a team making sure to fully incorporate.
Beat until super fluffy, then add the food coloring until no more streaks appear.
Key Lime Buttercream
Beat softened butter until light and fluffy.
Add in lime zest, salt, and vanilla and beat again.
Mix in powdered sugar 1 cup at a time, alternating between key lime juice. Beat on full speed until fluffy. Add the milk if needed.
Hollow out each cupcake and fill with key lime pie filling.
Fill piping bag with both the strawberry and key lime buttercream frosting and pipe on top of cooled cupcakes.
 Cupcakes were from my Strawberry Cupcakes with Mascarpone Frosting, Key lime pie filling was from Carnation, Strawberry Buttercream Frosting was from Best Friends For Frosting, and the Lime Buttercream Frosting was from Southern Living.
More Berry Lovelies: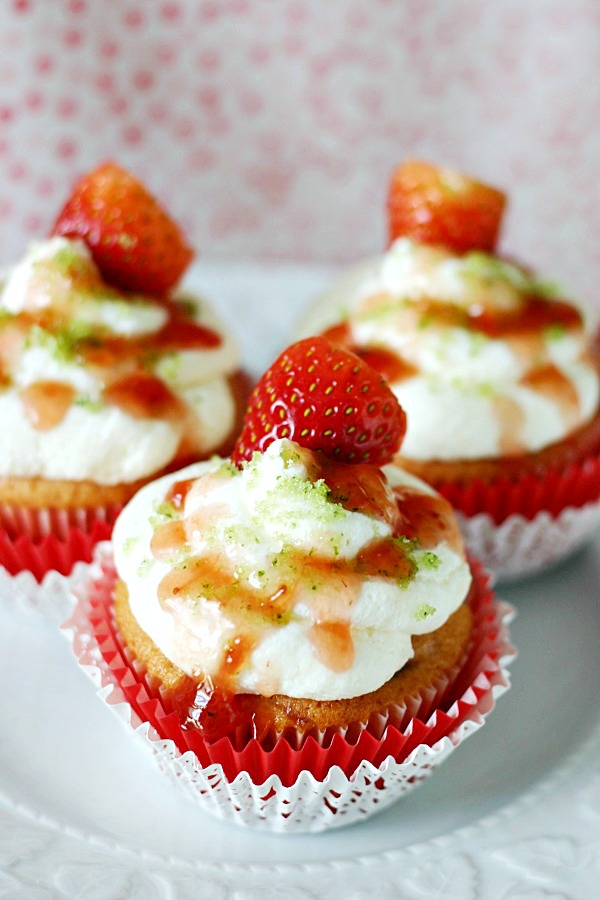 Strawberry Cupcakes with Mascarpone Frosting and Basil Sugar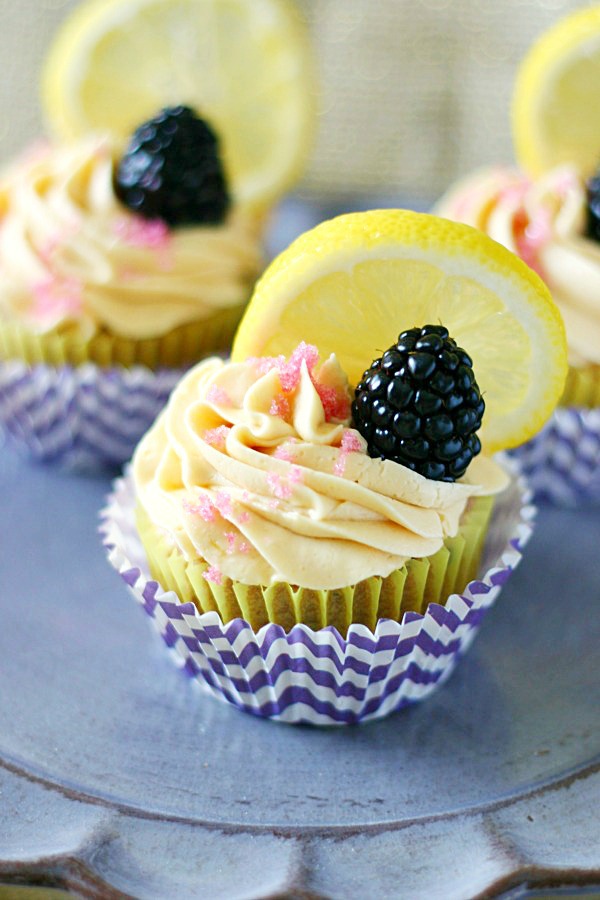 Lemon Blackberry Cupcakes with Sweet Tea Frosting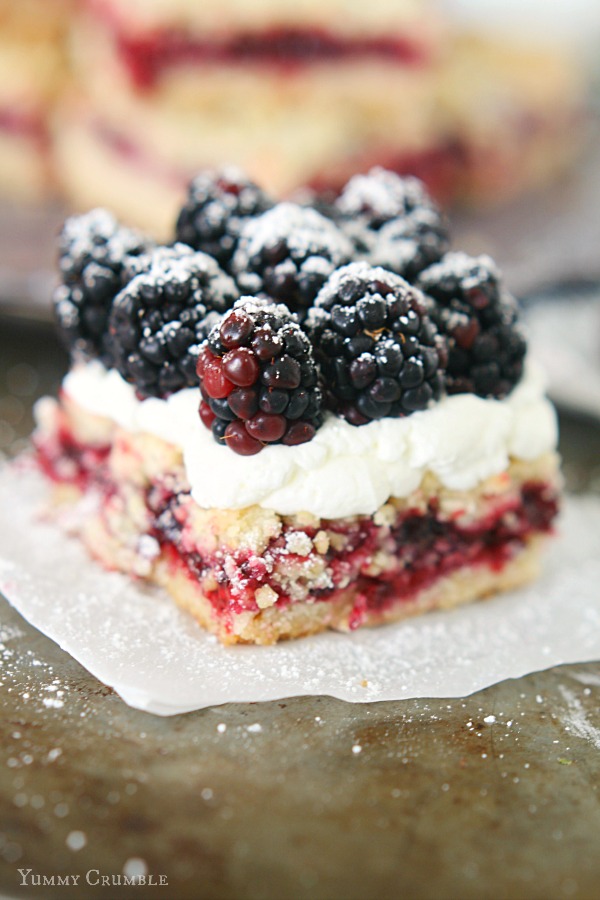 Blackberry Pie Bars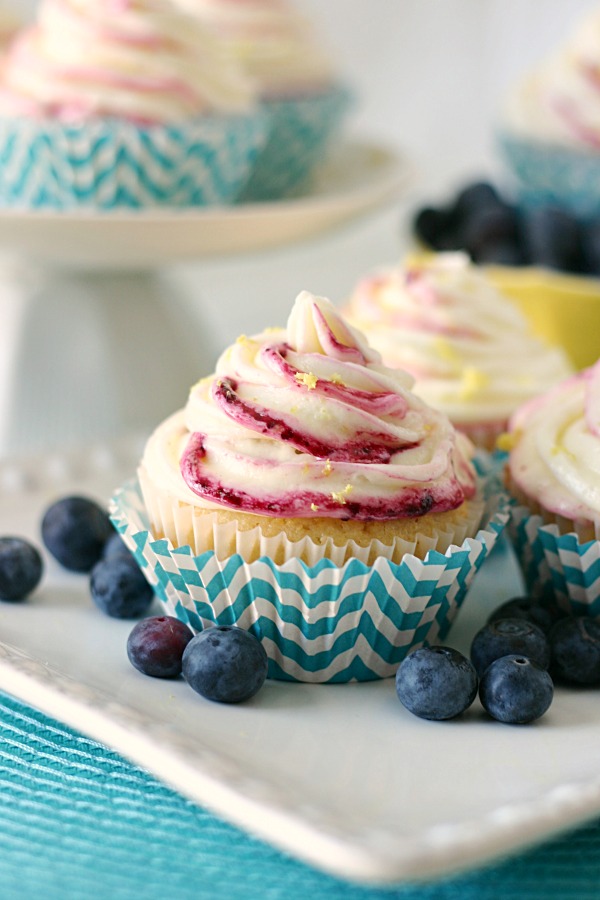 Blueberry Cornbread Cupcakes with Lemon Butter Cream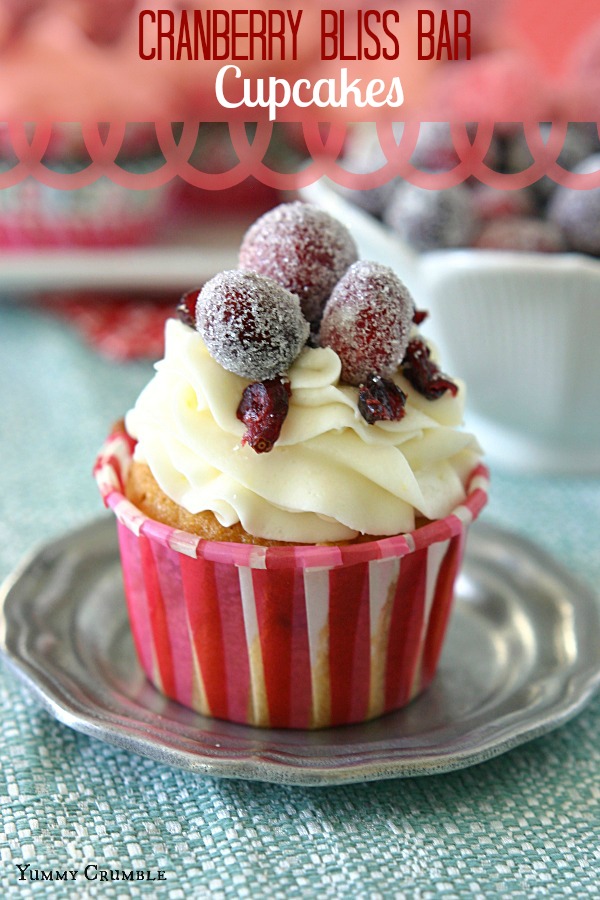 Cranberry Bliss Bar Cupcakes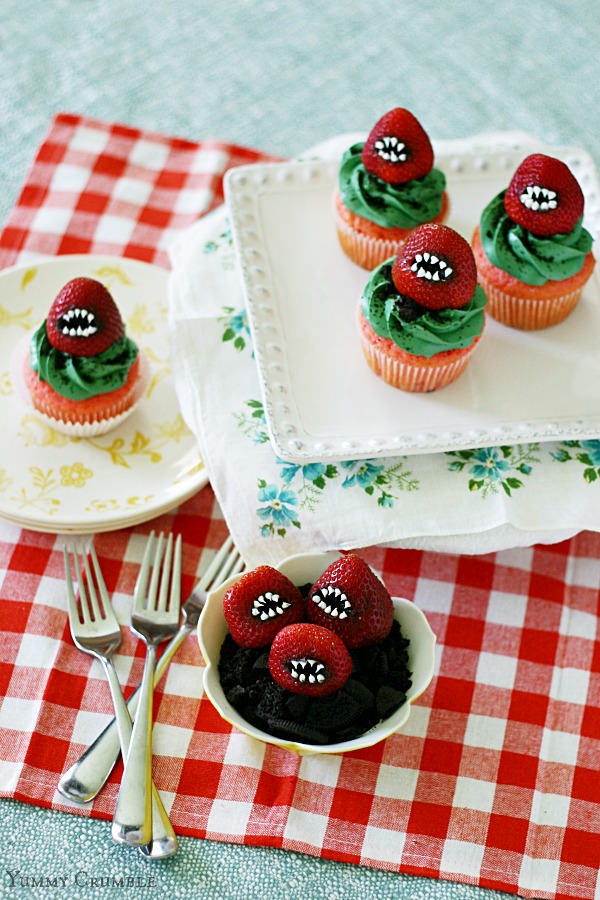 Monster Strawberry Cupcakes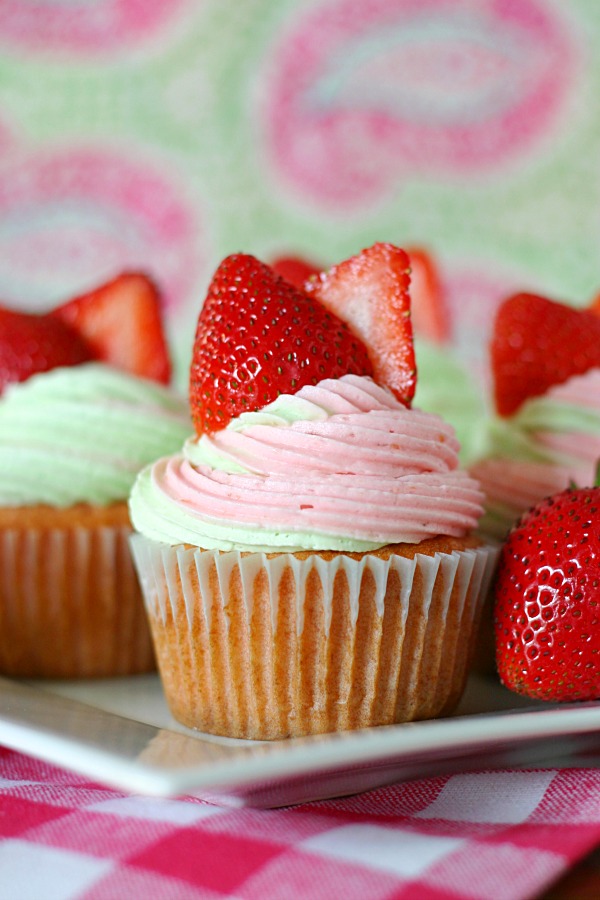 Strawberry Key Lime Cupcakes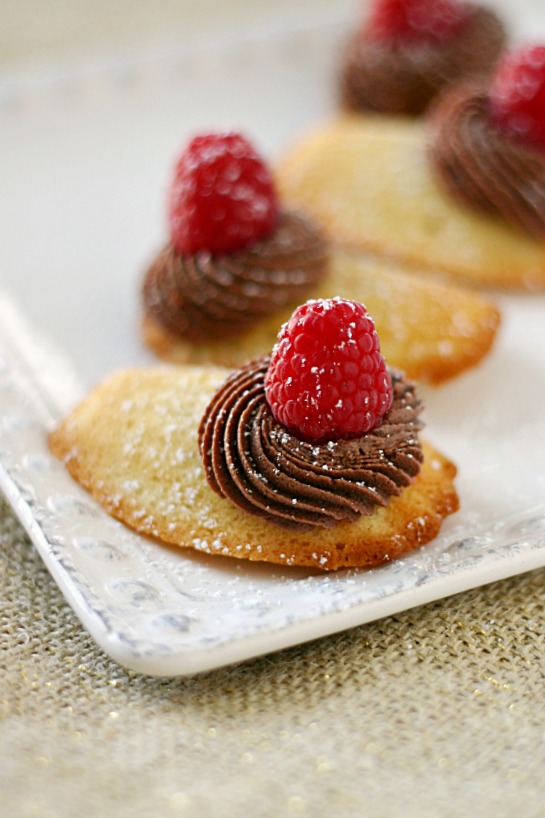 Vanilla Madeleines with Raspberry Mousse