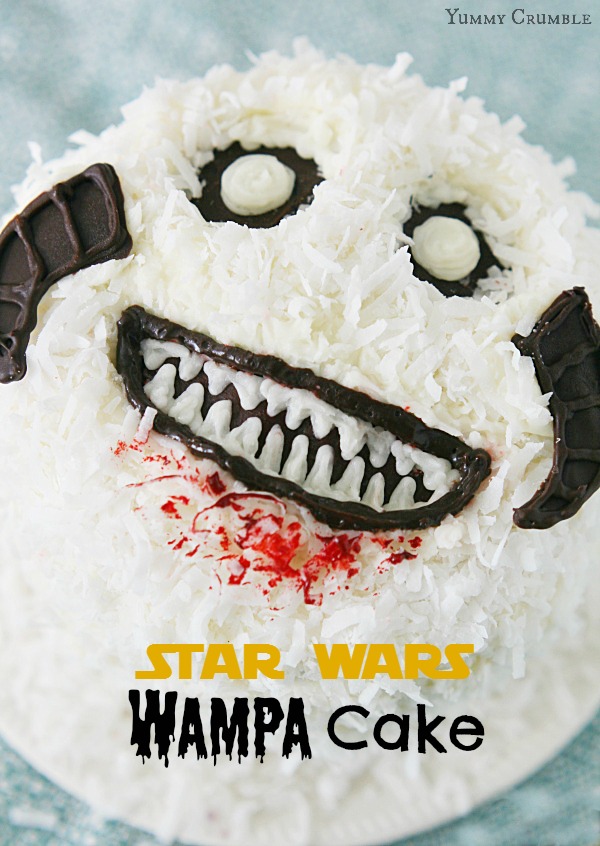 Star Wars Wampa Cake made of rich red velvet cake, frosted with cream cheese frosting, and drenched in sweetened coconut.  With fangs made of frosting and chocolate horns, he's irresistible!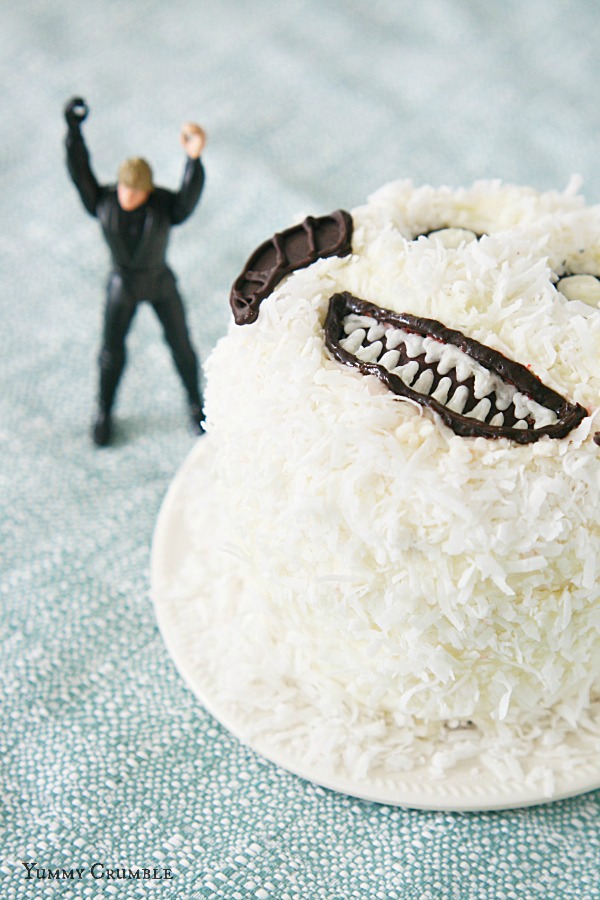 No worries Luke!  This Wampa may be huge, but he doesn't have any arms that need cutting off.  Your'e safe.  So go change your jedi underpants before anyone notices.  Now Luke can have his revenge yet again.  This time though, it's the sweet kind.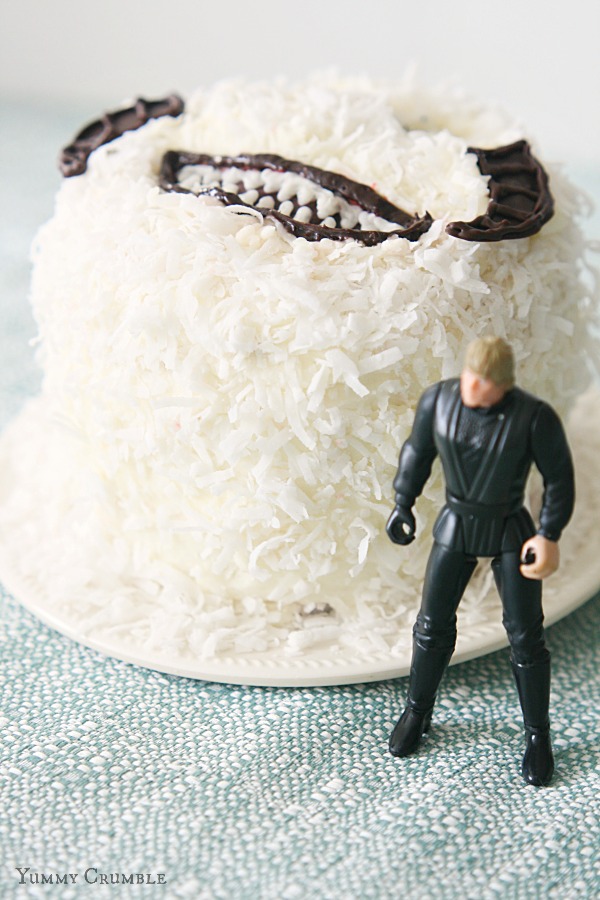 My inspiration for the Star Wars Wampa Cake came from Sugar Swings.  She had some amazing wampa cupcakes.
If you end up making this Wampa Cake, take a photo and tag it #yummycrumble in instagram.  I would love to see it!
Star Wars Wampa Cake
Ingredients
1 box red velvet cake mix
Ingredients needed for cake mix
Cream cheese frosting (homemade or store bought)
1-2 cups sweetened coconut
Melted chocolate for horns
Instructions
Preheat oven to 350 F.
Prepare your miniature spring form cake pans. (mine were 5 inch)
Prepare the cake batter according to box and distribute among pans to bake one layer at a time.
Bake for 20-25 minutes or until an inserted toothpick comes out clean.
Once cakes are cooled after baking frost the entire outside, leaving the entire top naked.
Spread melted chocolate on top of cakes and put in fridge to harden.
Using a piping bag, pipe the frosting on top of the hardened chocolate into a "jack-o-lantern" face.
Drench the cake with the coconut.
Pipe some large eyes with the frosting, and using a #2 wilton tip, carefully pipe some sharp fangs.
Using the melted chocolate (or chocolate frosting) pipe lips around the mouth.
Using melted chocolate make horns on some parchment paper and harden in the freezer before applying to the wampa face.
Blood is optional 🙂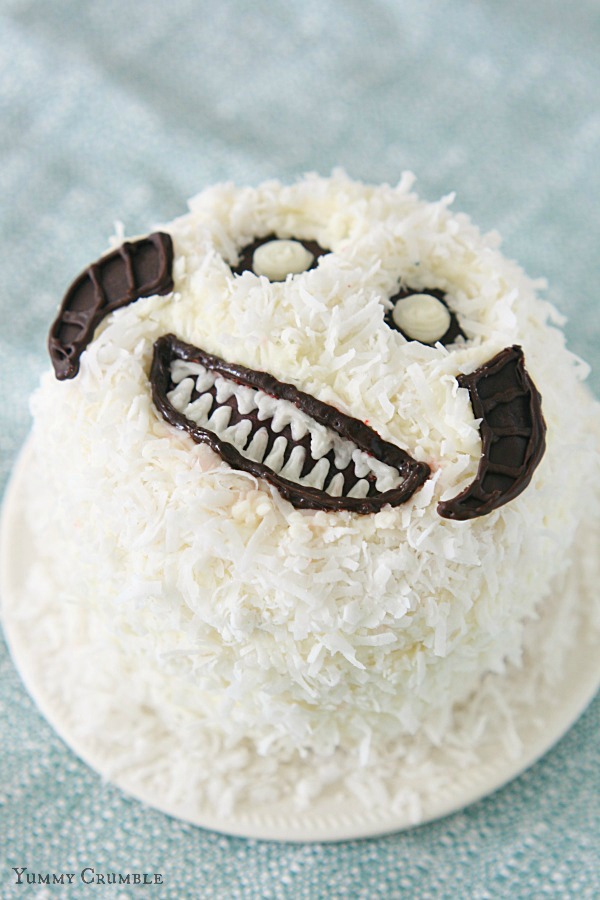 Practice sweet revenge on these guys: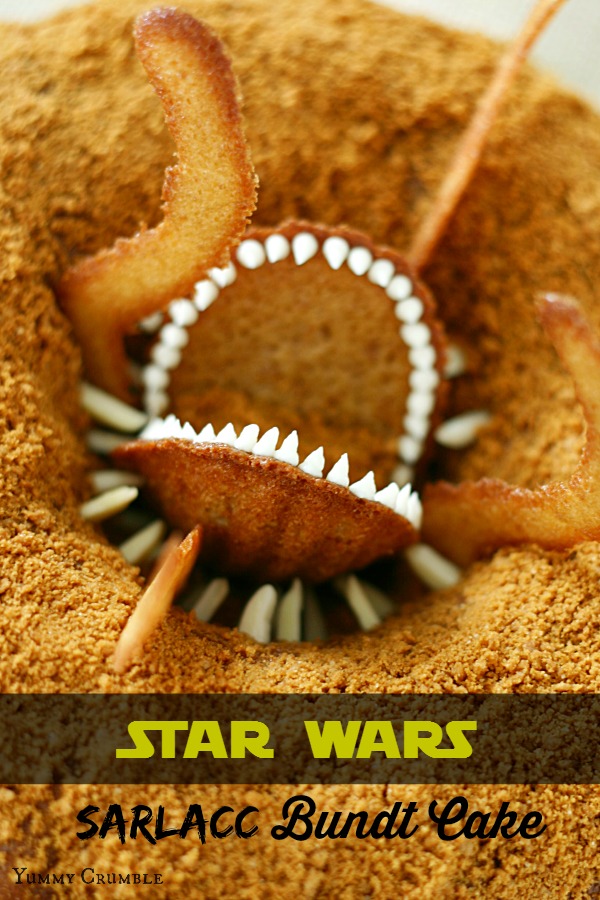 Star Wars Sarlacc Bundt Cake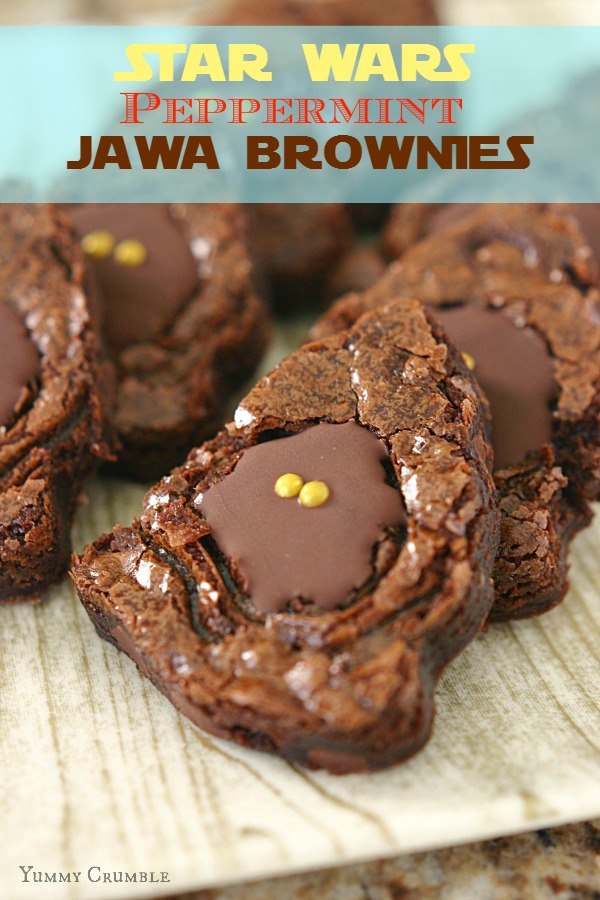 Star Wars Jawa Brownies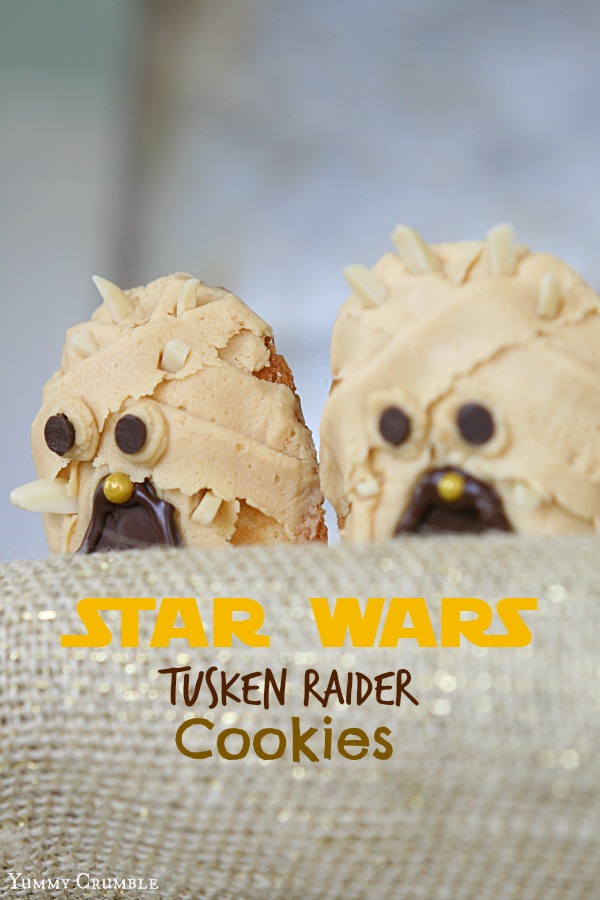 Star Wars Tusken Raider Cookies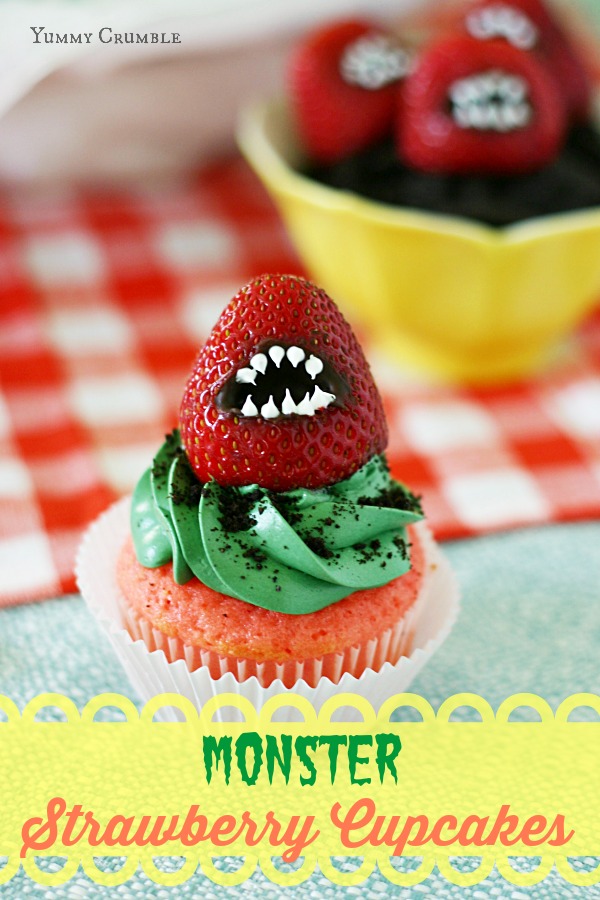 Monster Strawberry Cupcakes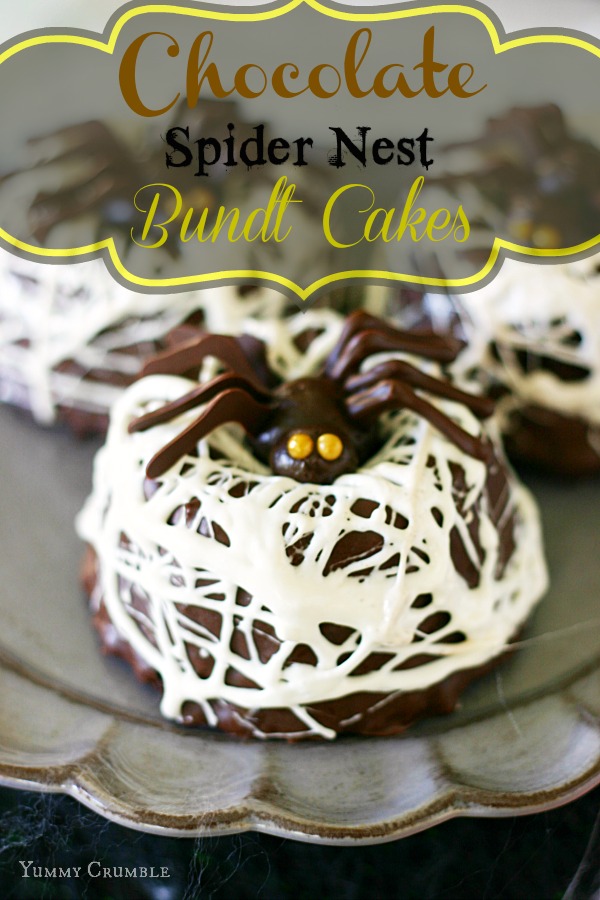 Chocolate Spider Nest Bundt Cakes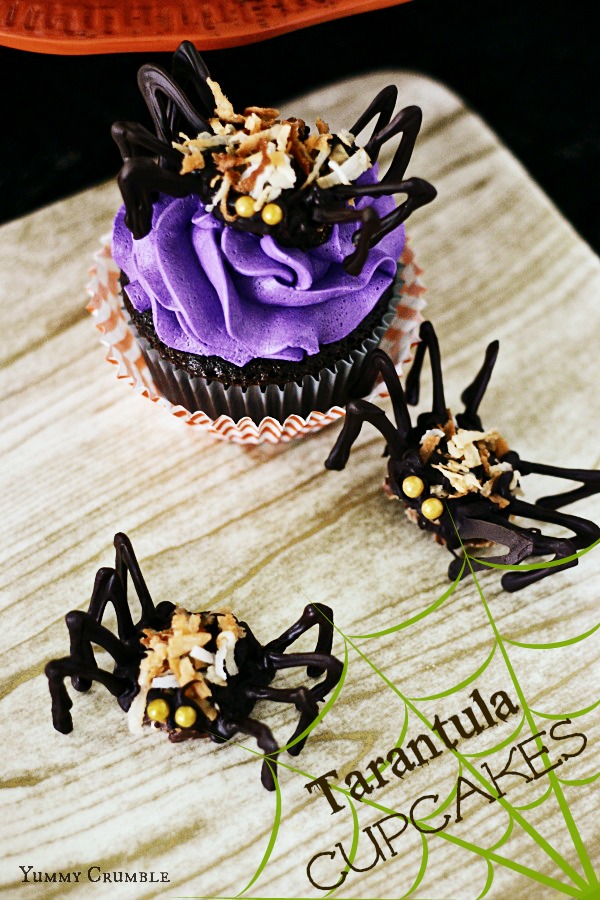 Tarantula Cupcakes
Ferrero Rocher Spider Tutorial