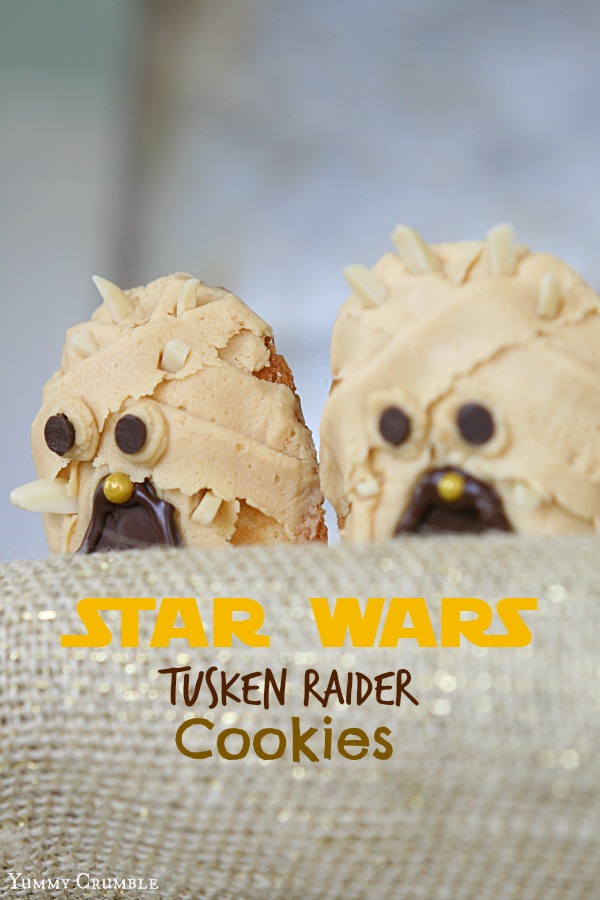 Star Wars Tusken Raider Cookies made out of easy vanilla madeleine cookies and creamy peanut butter frosting.  Cute chocolate chip eyes and a chocolate mouth make these guys a little more adorable and a lot less menacing.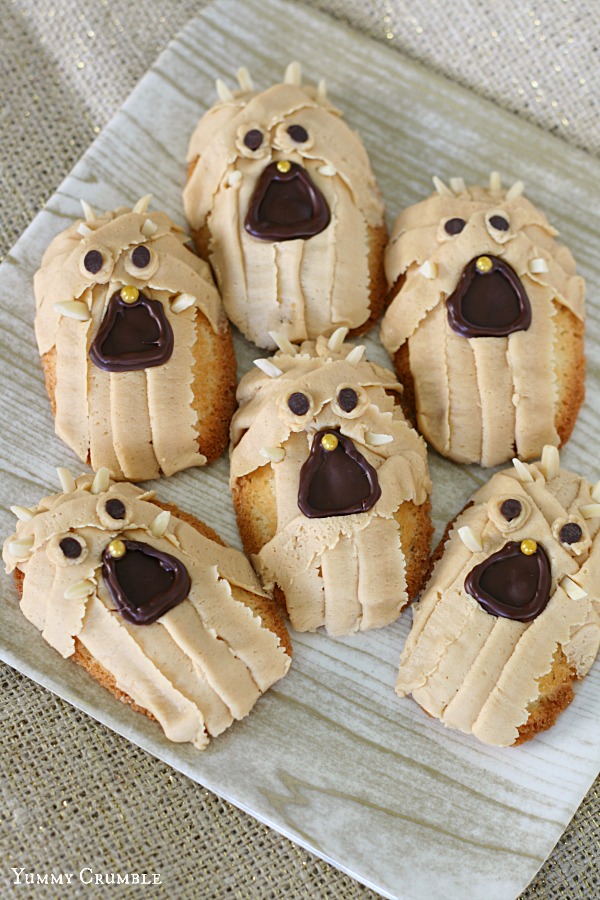 By far, my favorite Star Wars characters are those viscous creatures known as the Tatooine Sand People.  Some may call them creepy with their vacant eyes , weird ventilating mouth, and tubes protruding from their faces.  Not to mention their crazy battle cry.  You know, the one you heard when that jerk URoRRuR'R'R attacks Luke.  That wasn't a typo.  That's actually his name.  Lucas, you wonderful strange man you.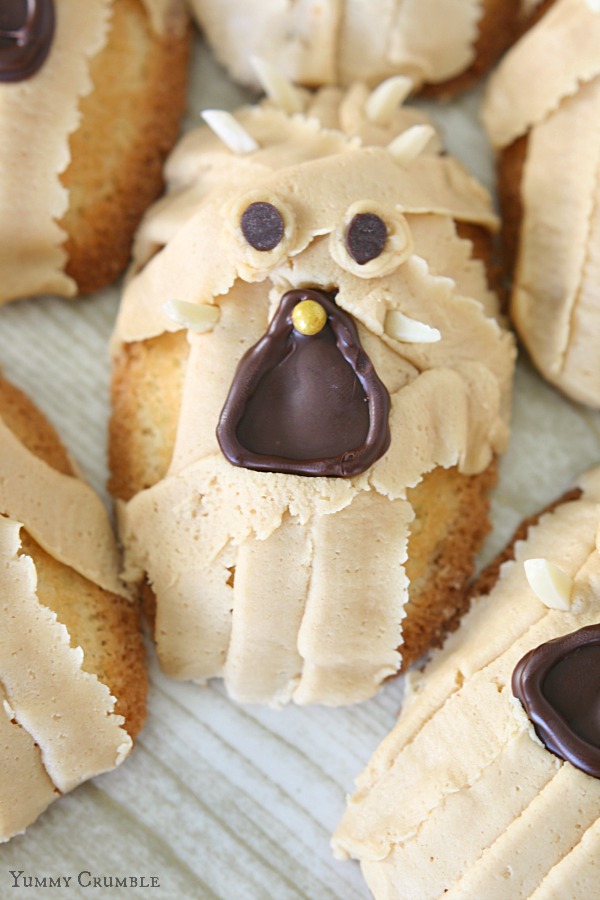 I got the idea for these Star Wars Tusken Raider Cookies from the Mummy Madeleines  I made back in October.  It's the same simple vanilla madeleine recipe but with peanut butter frosting.  If you don't want to bake the madeleines, an even easier option is to buy some Milano cookies since they have the same shape.  Using a petal piping tip, I created the bandages for their faces.  Their mouths are just piped with melted chocolate.  I did those free hand on some parchment paper instead of piping it straight on the cookie.  I used slivered almonds for the spikes and tubes.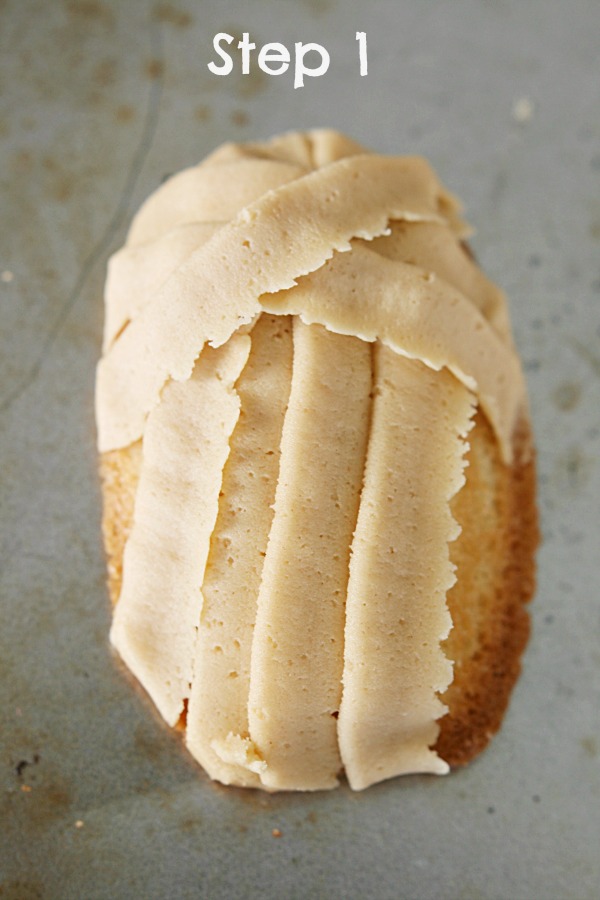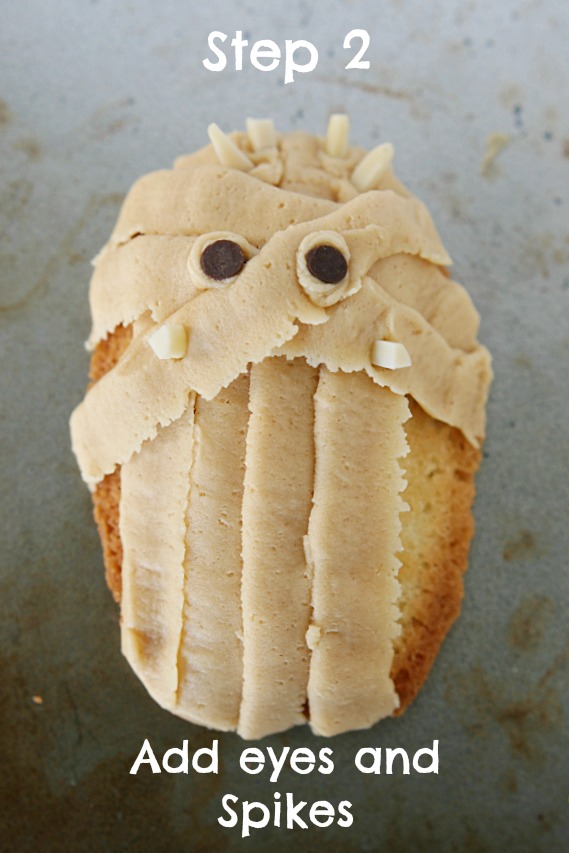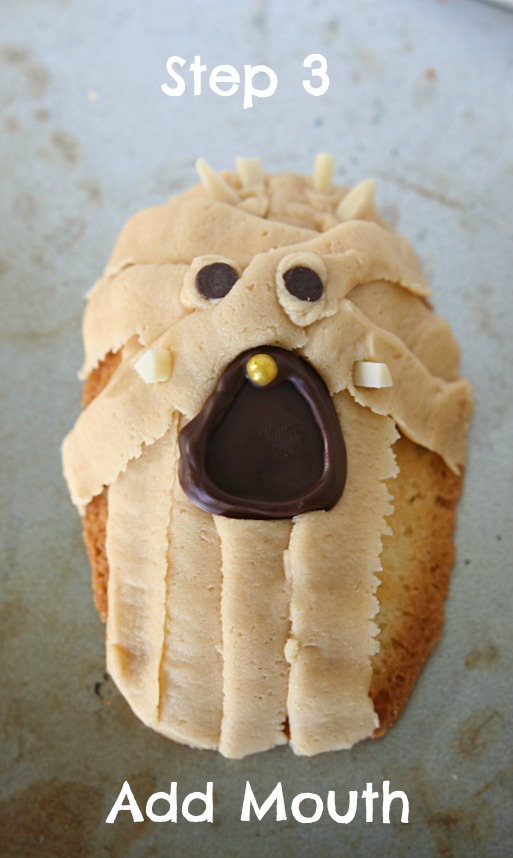 Star Wars Tusken Raider Cookies
Ingredients
Madeleines
2 large room temperature eggs
⅔ cup granulated sugar
2 tsp vanilla extract
⅛ tsp salt
1 cup all purpose flour
¼ tsp baking powder
8 tbsp butter, melted and cooled (I used unsalted, but salted would work too)
Peanut Butter Frosting
½ cup softened butter
1 cup peanut butter
2 cups powdered sugar
2-3 tbs milk
Instructions
Madeleines
Set oven to 375F.
Lightly grease and flour your madeleine pan.
Beat eggs and sugar together until thick.
Beat in vanilla and salt.
Sift flour and baking powder into bowl and fold together until mixed.
Stream in melted butter while mixing on low.
Spoon a tablespoon of batter into each cavity.
Bake for 10-12 minutes or until lightly golden brown. Be careful to not over bake.
Allow to cool for a few minutes before removing.
Make sure pan has cooled before baking the next batch.
Peanut Butter Frosting
With an electric mixer and paddle attachment, beat the softened butter and peanut butter until combined.
Add the sugar and mix until just combined.
Add the milk and beat on high until light and fluffy.
Assembly
Using a petal piping tip, create ribbons or bandages in no particular order or direction. You want to make each Tusken look slightly different.
With melted chocolate and candy pearls pipe the mouths on parchment and allow to harden in freezer.
Use mini chocolate chips for eyes and slivered almonds for the spikes.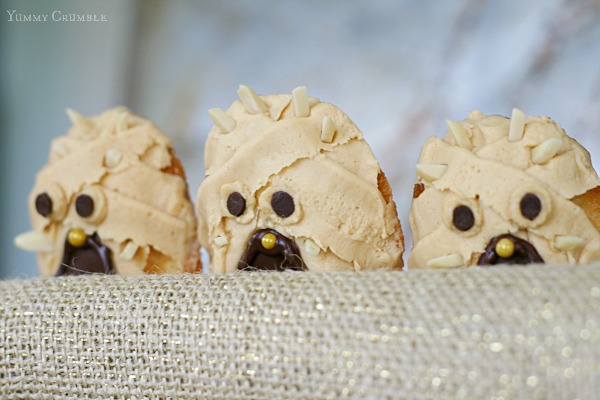 I don't know about you, but these little guys look like they would go perfect with a tall glass of Bantha milk.
So do these: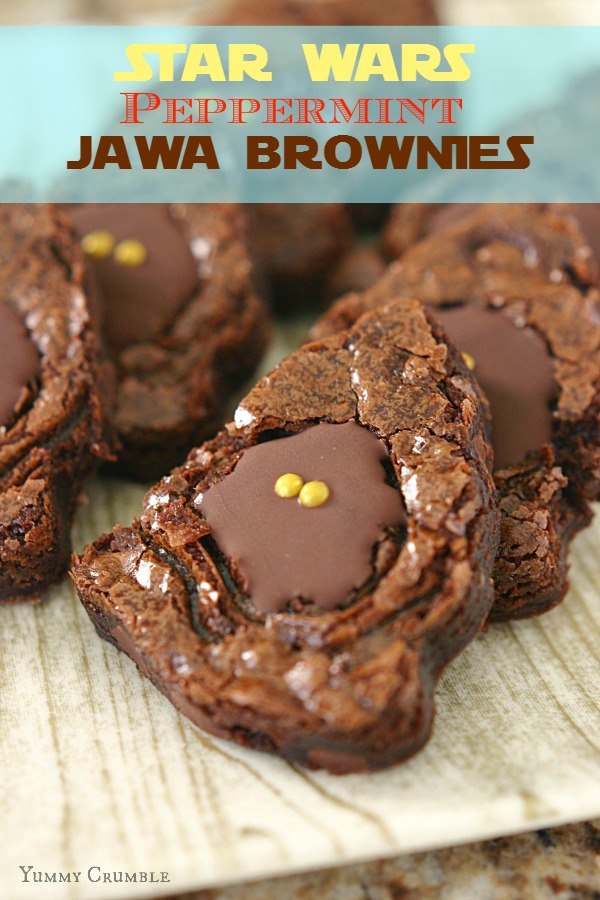 Jawa Brownies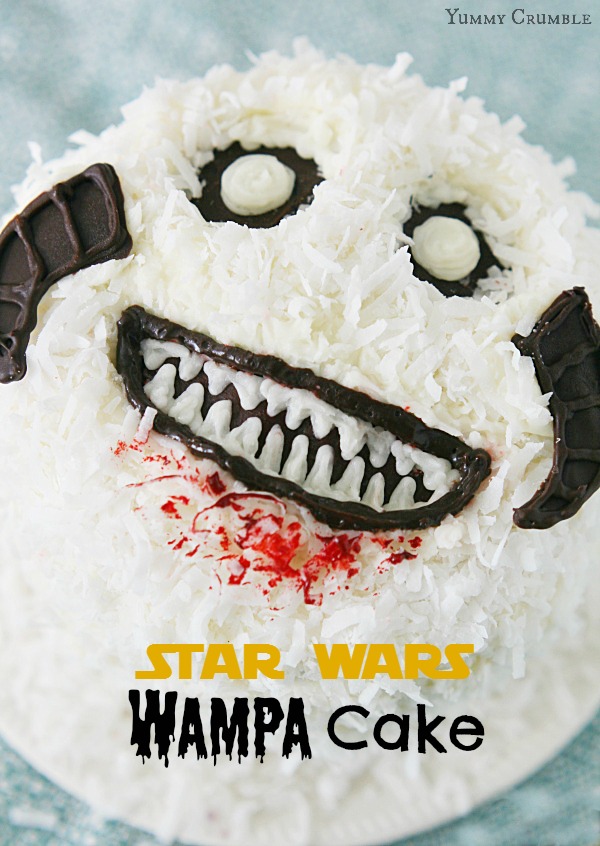 Star Wars Wampa Cake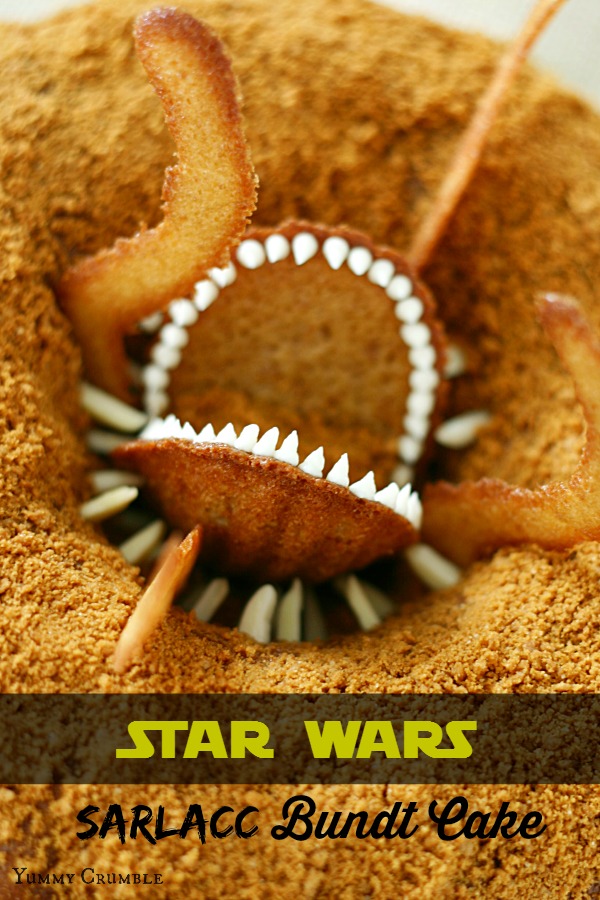 Star Wars Sarlacc Bundt Cake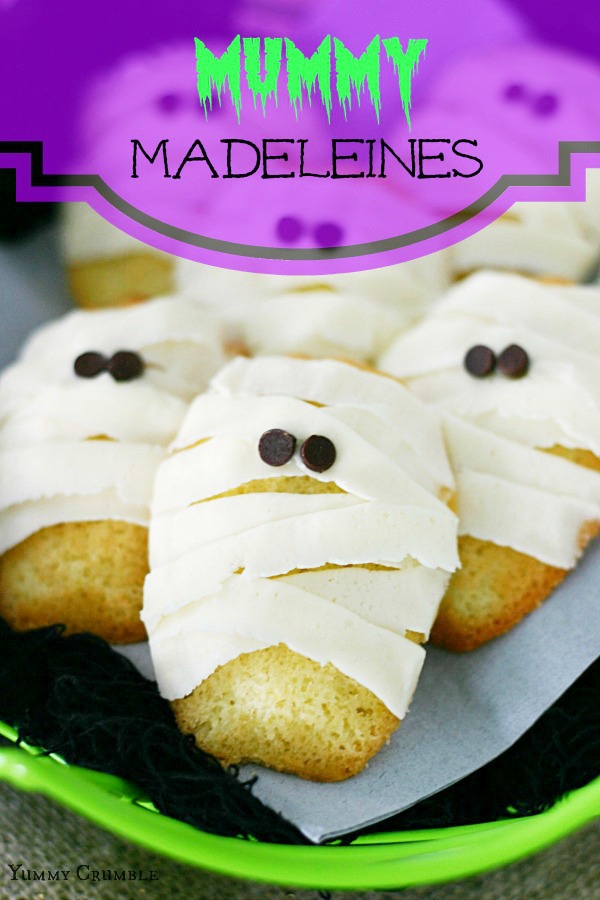 Mummy Madeleines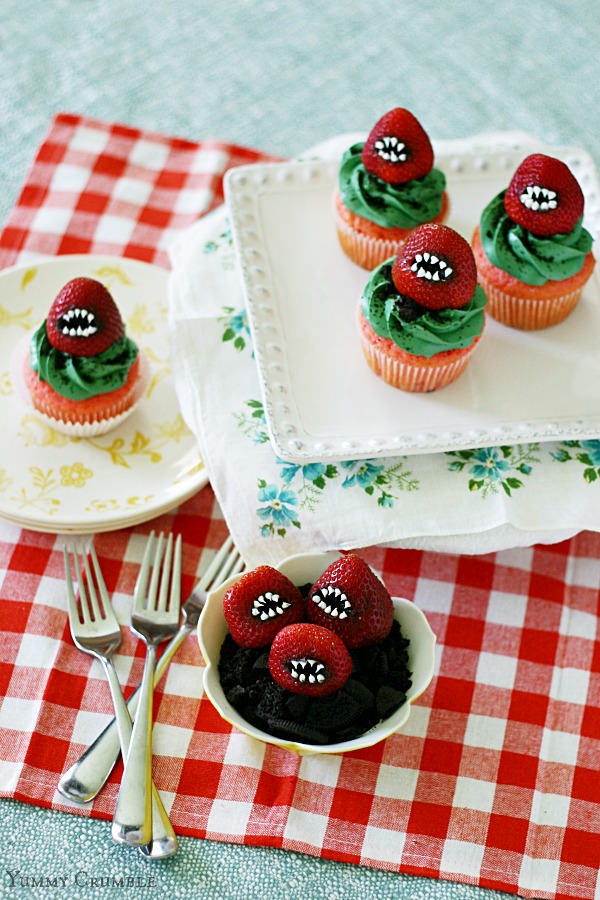 Monster Strawberry Cupcakes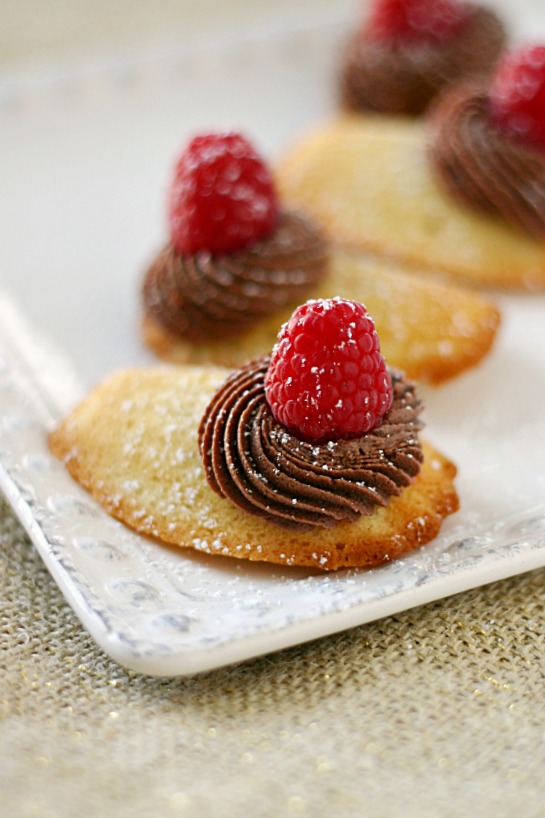 Vanilla Madeleines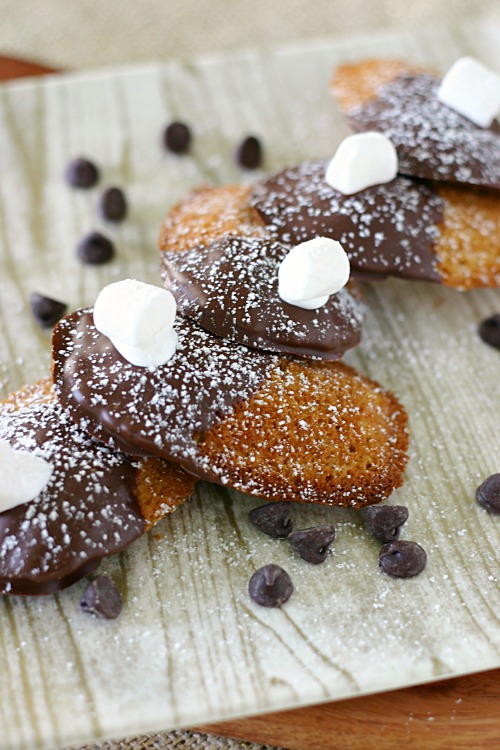 Smores Madeleines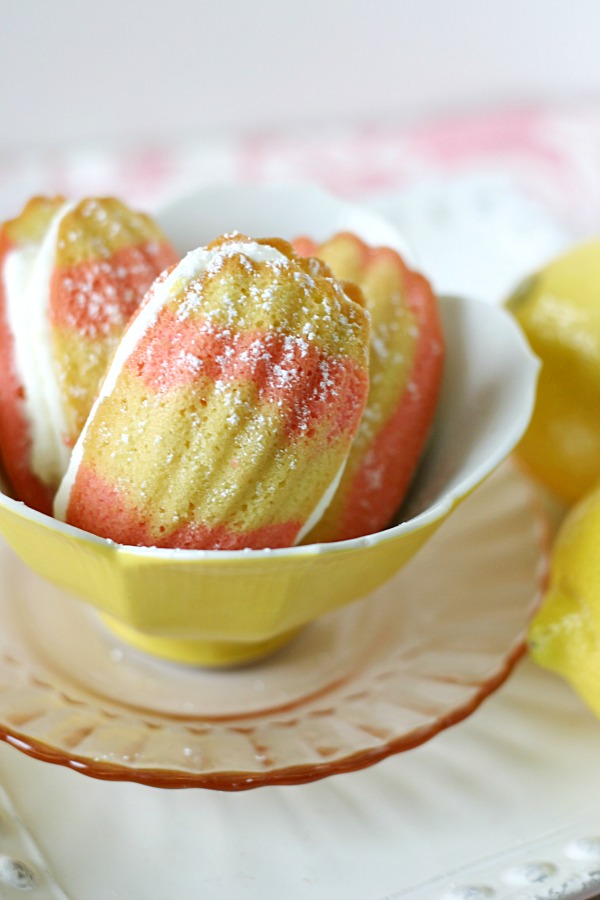 Pink Lemonade Madeleine Cookie Sandwiches