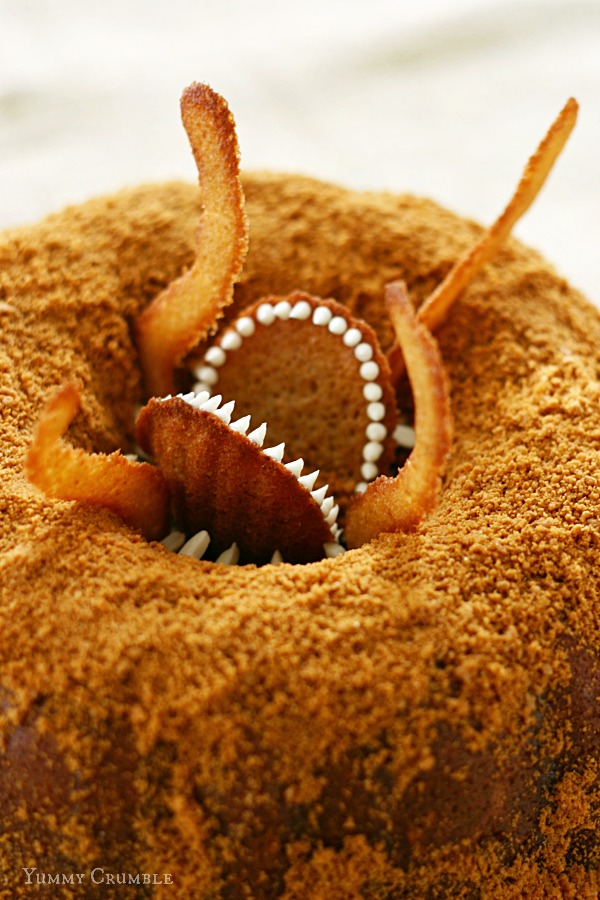 Buttery caramel flavored moist bundt cake drizzled with homemade salted caramel sauce and dusted with Biscoff Cookie Crumbles.  Two Biscoff madeleines with salted caramel buttercream teeth make the monster of this Star Wars Sarlacc Bundt Cake.
I have a little confession about my family.  We're a bunch of geeks.  Geeks to the core.  I'm a Disney fanatic sprinkled with a little Harry Potter and drizzled heavily with I Love Lucy.  My husband is a Trekkie who's obsessed with Star Wars all while being a loyal Battle Star Galactica fan.  But geeks are awesome. So while October comes to a close, this Star Wars Sarlacc Bundt Cake is for you geeks!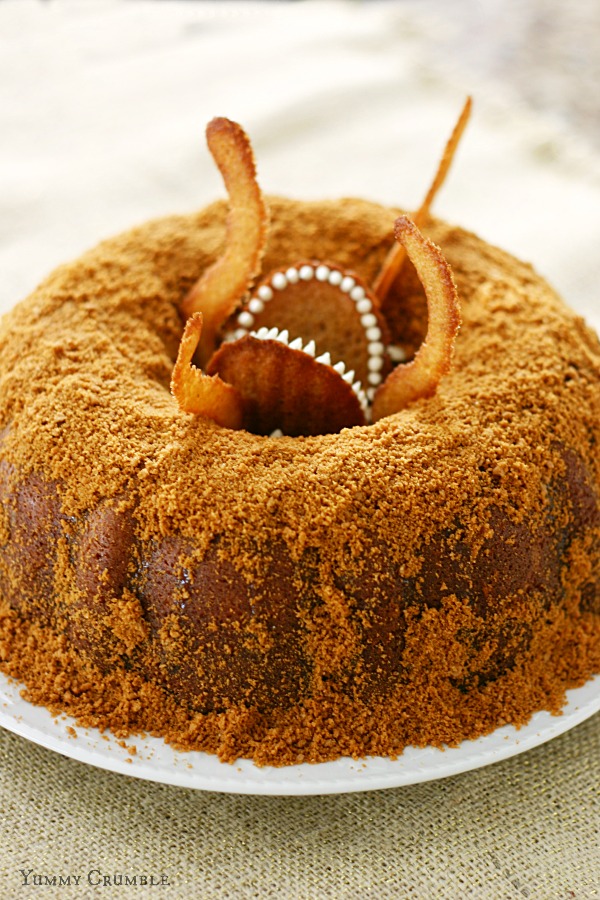 So for all you non-geeks, a Sarlacc is a horrific plant-like omnivorous creature found across the galaxy.  It's got huge tentacles and a beak and was in the famous pit scene from Return of the Jedi.  This is where Bobba Fett met his maker.  This thing gave me the heebie jeebies the first time I saw Return of the Jedi, so this is my little tribute to him.  I know the Sarlacc traditionally does not have teeth on his beak, but  I just couldn't resist.  Teeth made of frosting is my new favorite thing.
Would this trigger PTSD for Luke?  Maybe…But I could totally hear him say,
"But I don't remember the Sarlacc ever having teeth…"
And all the Star Wars trolls nod and clap in agreement.  Hey guys, just think of this Sarlacc as the suped up version with CGI teeth.  I know, CGI is a sore subject.  Either way, this guy is super delicious.  You should make him now.  Teeth or no teeth.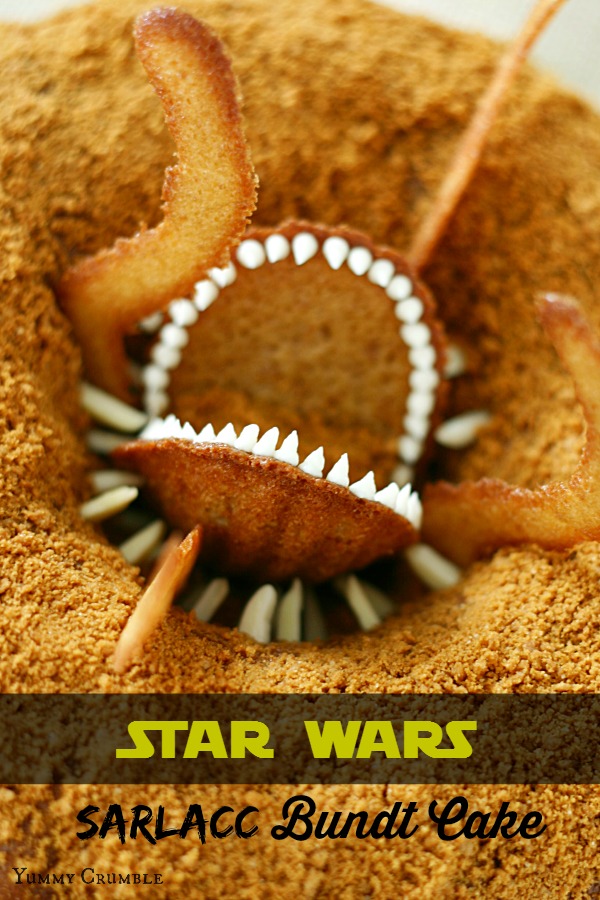 Star Wars Sarlacc Bundt Cake
Buttery caramel flavored moist bundt cake drizzled with homemade salted caramel sauce and dusted with Biscoff Cookie Crumbles. Two Biscoff madeleines with salted caramel buttercream teeth make the monster of this Star Wars Sarlacc Bundt Cake.
Ingredients
Caramel Bundt Cake
3 cups unbleached all-purpose flour
1½ teaspoons baking powder
¾ teaspoon baking soda
1 teaspoon salt
1 cup unsalted butter, room temperature
¾ cup granulated sugar
¾ cup packed light brown sugar
3 large eggs
1 tablespoon vanilla extract
1 cup buttermilk
Biscoff Madeleines
2 large room temperature eggs
⅔ cup light brown sugar
2¼ tsp vanilla extract
⅛ tsp salt
½ cup all purpose flour
½ cup ground Biscoff Cookie Crumbs
¼ tsp baking powder
pinch of cinnamon (or more. your choice)
8 tbsp butter, melted and cooled (I used unsalted, but salted would work too)
Decoration
1 package of Biscoff Cookies (8oz.)
Your favorite salted caramel sauce
Your favorite vanilla frosting (I used this salted caramel buttercream)
Handful of raw slivered almonds
Instructions
Caramel Bundt Cake
Preheat oven to 350 F and grease your bundt cake pan.
In a medium bowl, whisk together the four, baking powder, baking soda and salt.
With an electric mixer and paddle attachment, beat the soften butter with both sugars until light and fluffy.
Add eggs one at a time until each is well mixed. Make sure to scrape down the sides of the bowl.
Add vanilla and mix some more.
On low, add the flour mixture alternating between the dry ingredients and the buttermilk. Start with the flour and end with the flour. Mix until just combined.
Pour into bundt cake pan and bake for 35-45 minutes or until an inserted toothpick comes out clean.
Cool in pan for about 20 minutes before transferring to a cooling rack.
Biscoff Madeleines
Start by setting oven to 375F.
Lightly grease and flour your madeleine pan.
In a food processor, blend package of Biscoff Cookies into crumbs. Set aside
Beat eggs and sugar together until thick.
Beat in vanilla and salt.
Sift flour, Biscoff Cookie crumbs,cinnamon, and baking powder into bowl and fold together until mixed.
Stream in melted butter while mixing on low.
Spoon a tablespoon of batter into each cavity.
Bake for 12-14 minutes or until lightly golden brown. Be careful to not over bake.
Allow to cool for a few minutes before removing.
Make sure pan has cooled before baking the next batch.
Cookie Tentacles
Pour some of the madeleine batter into a small ziplock bag and snip off the corner.
Pipe tentacles on parchment paper or a greased cookie sheet. Don't make them too thick because the batter spreads as it bakes. One thin line should do.
Bake at 375F until golden brown.
Assembly
Once the cake has cooled, drizzle the entire cake with caramel sauce.
Cover the cake with the Biscoff Cookie Crumbs.
Using the raw almonds, create the spikes or teeth on the interior walls of the pit.
Fill the pit with frosting and cover with the Biscoff Cookie Crumbs.
Using a small piping tip (or bag with tip snipped off) create teeth along the outer edge of two madeleine cookies.
Place inside the pit.
Surround the beak with the cookie tentacles.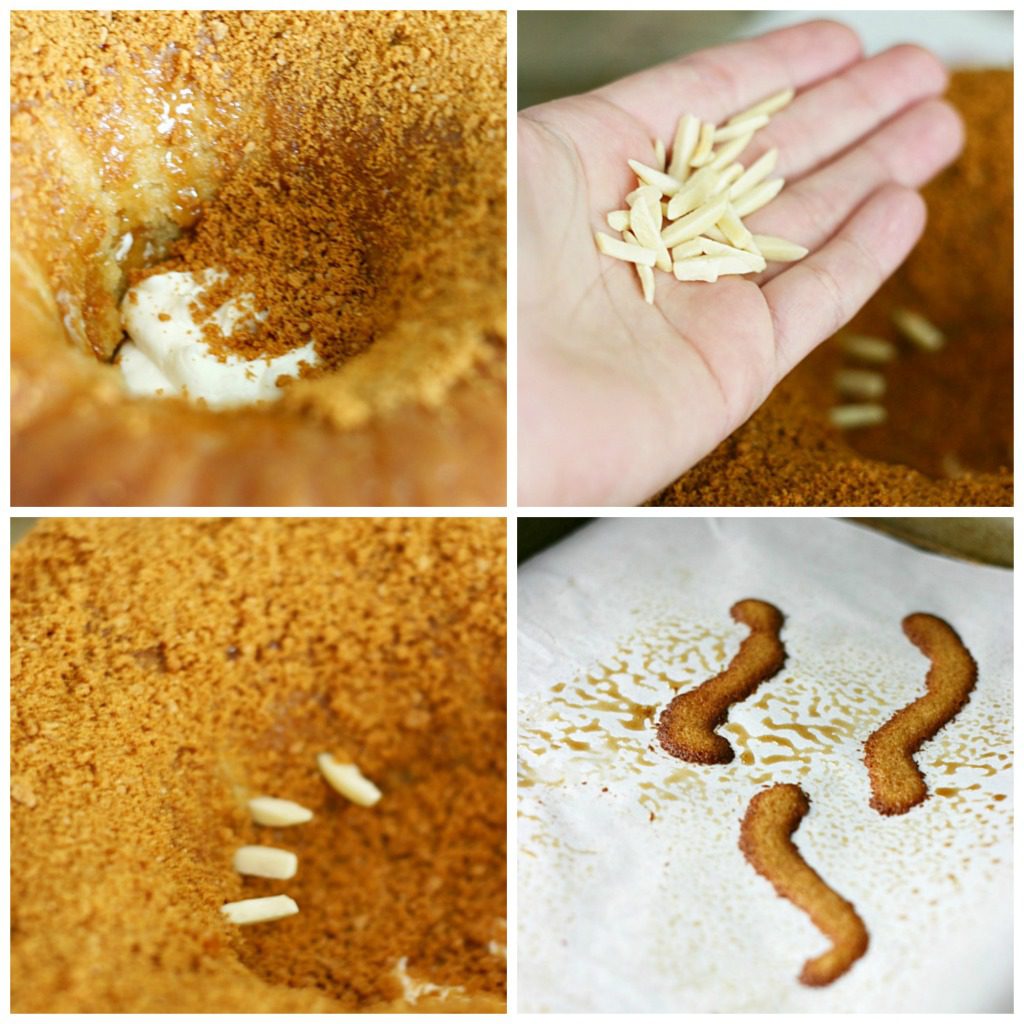 The caramel bundt cake is super moist and delicious so it really didn't need a lot of frosting.  I drizzled the entire cake with caramel sauce to make the Biscoff Cookie Crumbs stick.  Then with almonds, I stuck them around the walls of the interior to create those spikes or teeth.   I piped in some frosting to make the madeleine beak stay in place, and his tentacles were the madeleine batter baked on a cookie sheet.  I piped teeth on the madeleines like I did for my Monster Strawberry Cupcakes.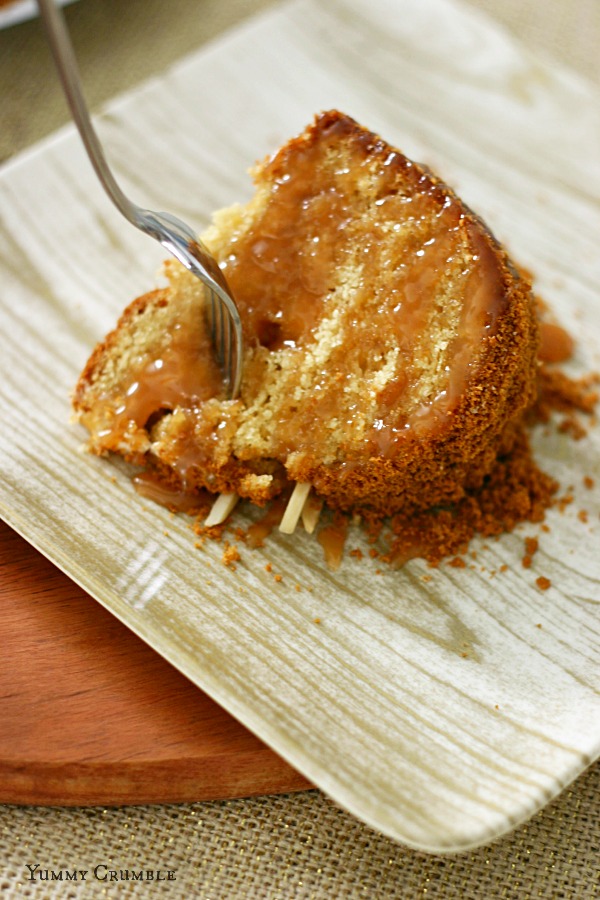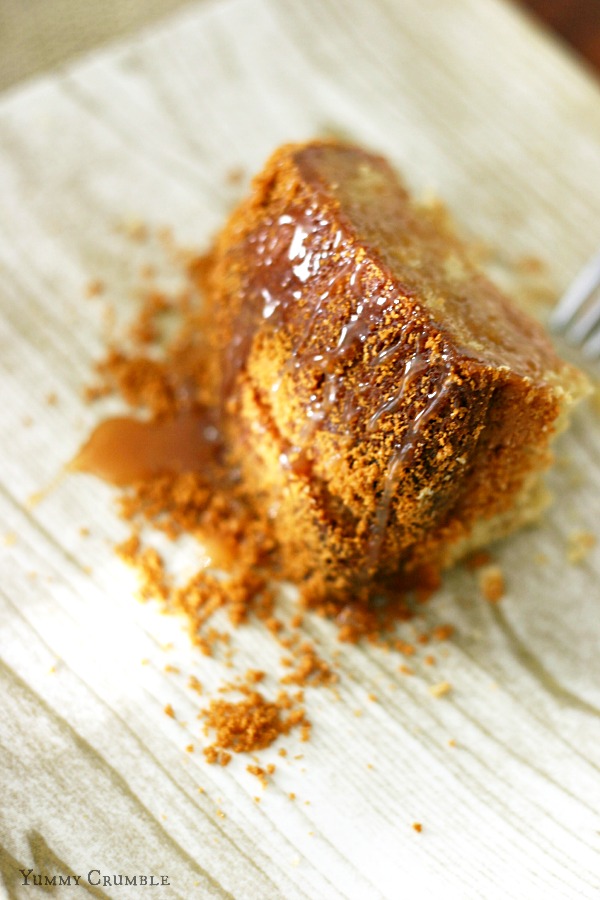 I'm pretty new to cake decorating and I usually just "wing it".  If you're a newbie like me, there are some great resources online to help you get started. A great site to check out is this cake decorating post by Creativiu. Go get you're cake on!
You might like these guys too: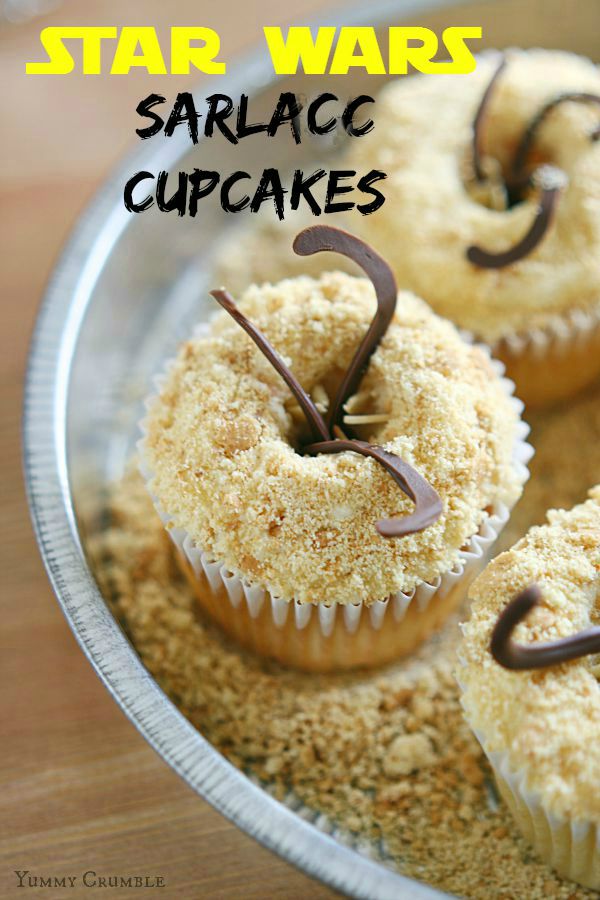 Star Wars Sarlacc Cupcakes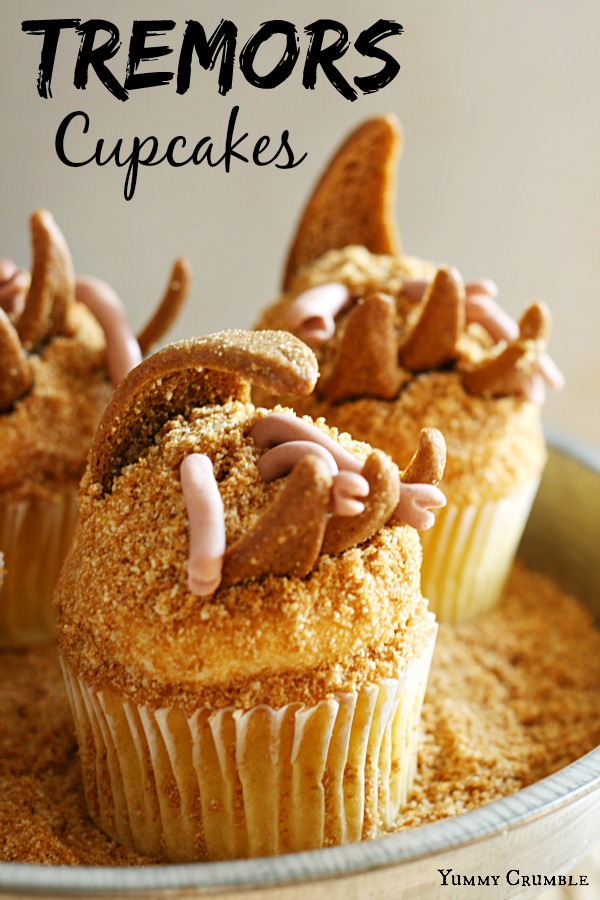 Tremors Cupcakes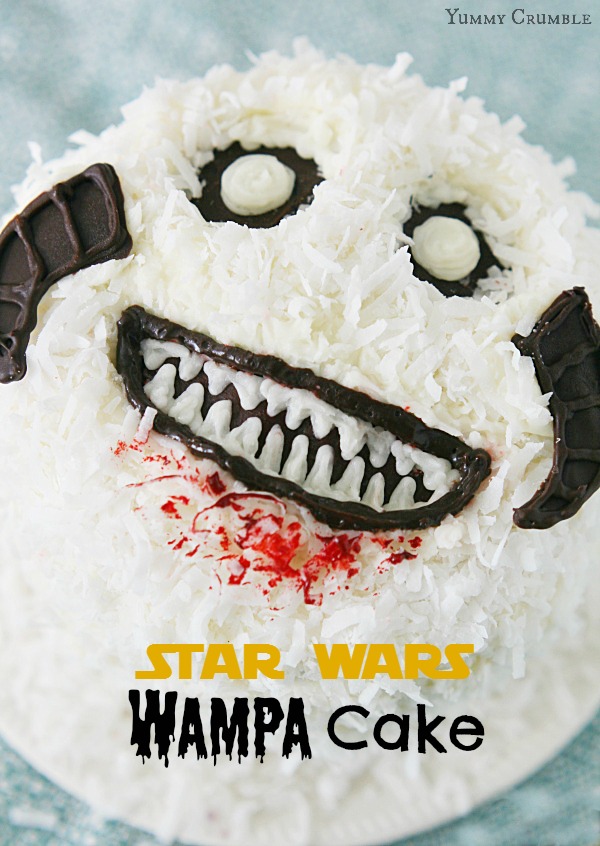 Star Wars Wampa Cake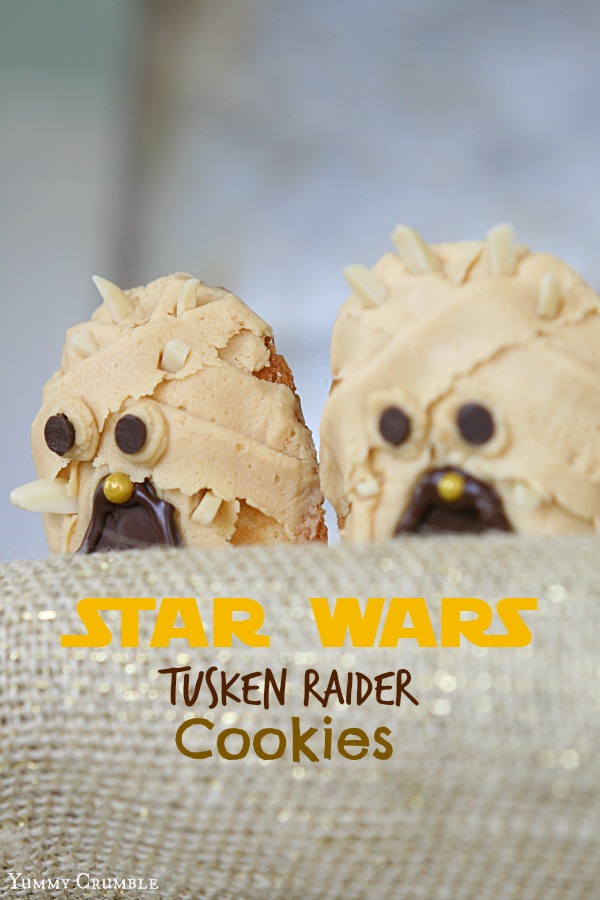 Star Wars Tusken Raider Cookies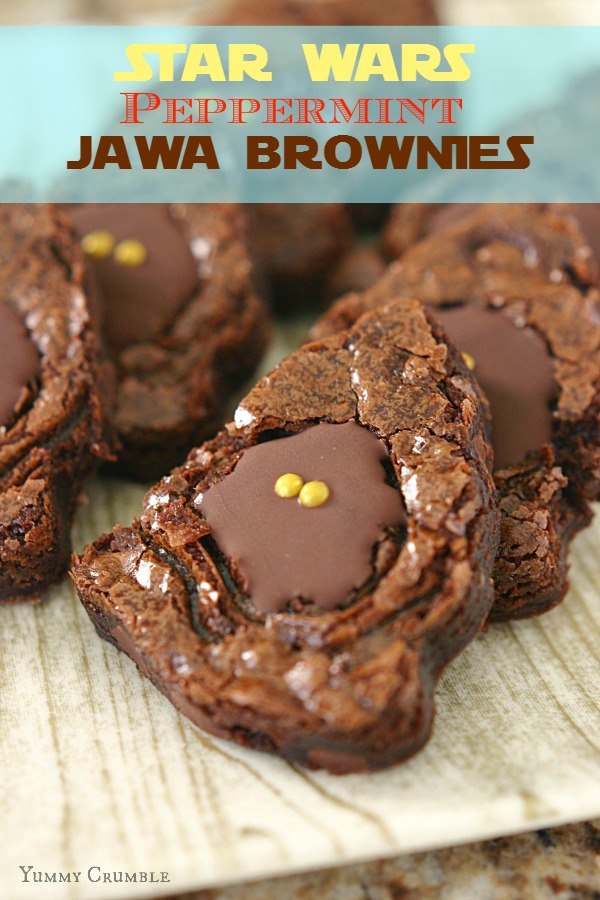 Jawa Brownies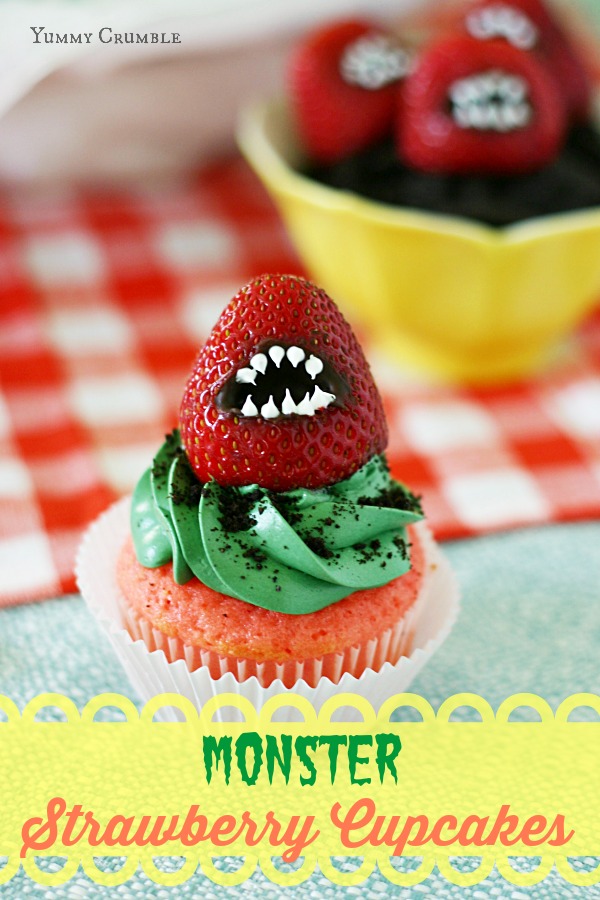 Monster Strawberry Cupcakes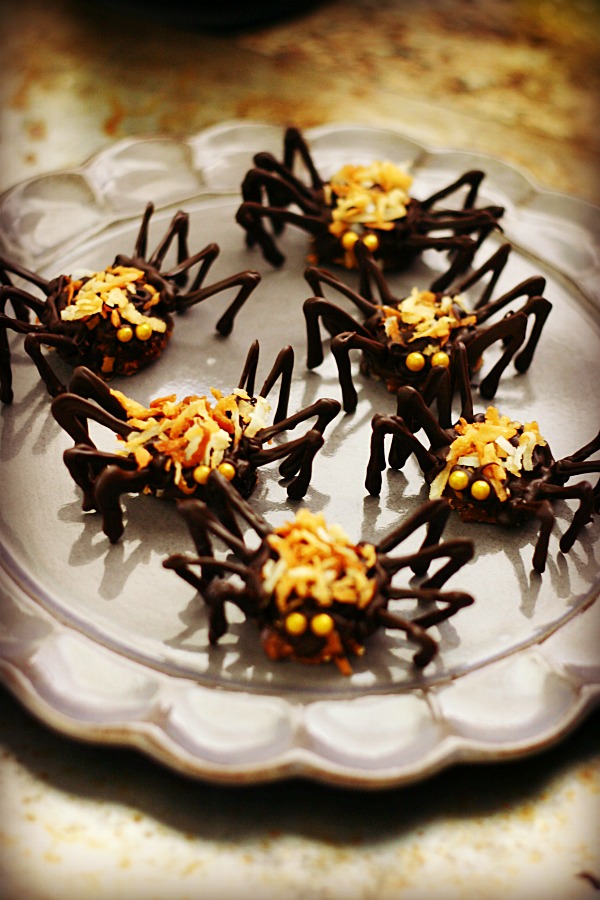 Ferrero Rocher Spider Tutorial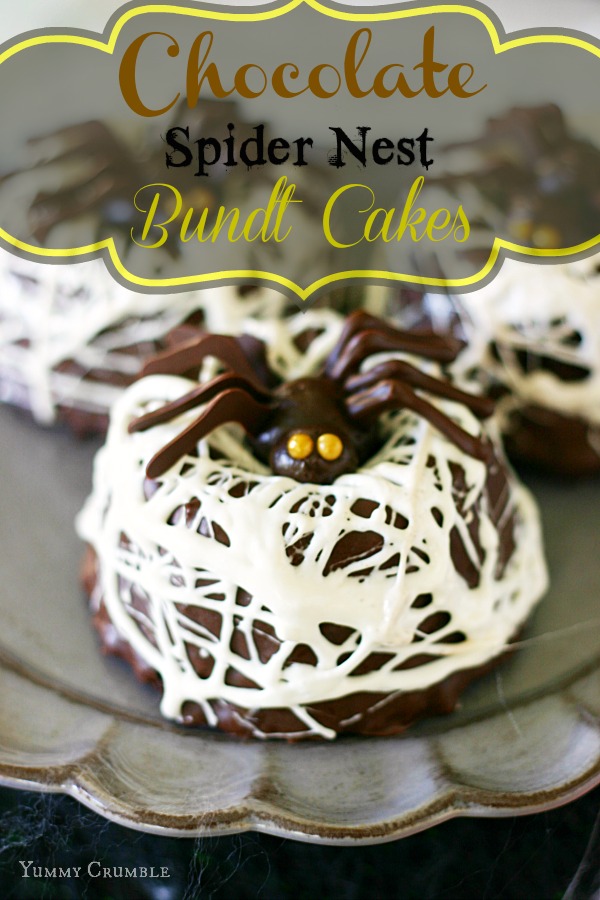 Chocolate Spider Nest Bundt Cakes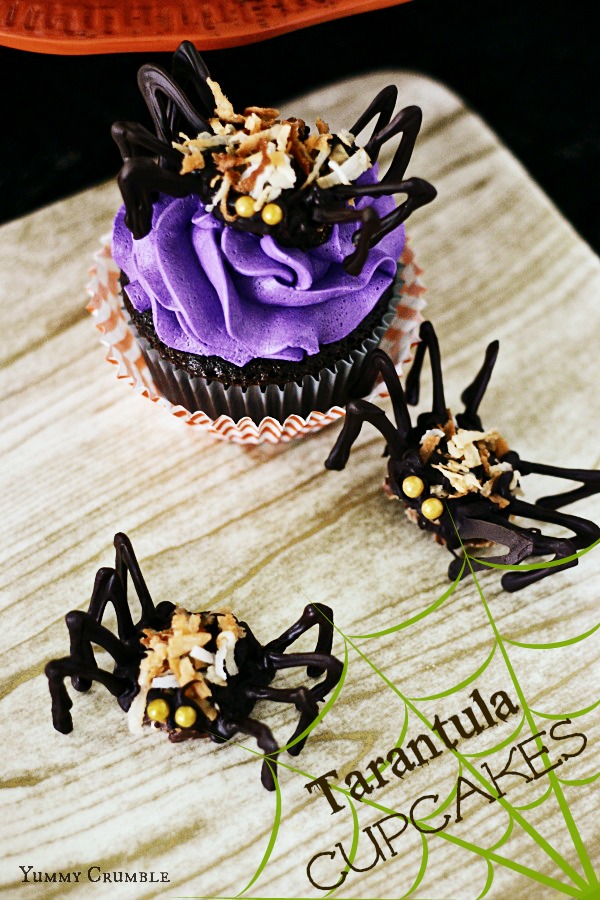 Chocolate Tarantula Cupcakes