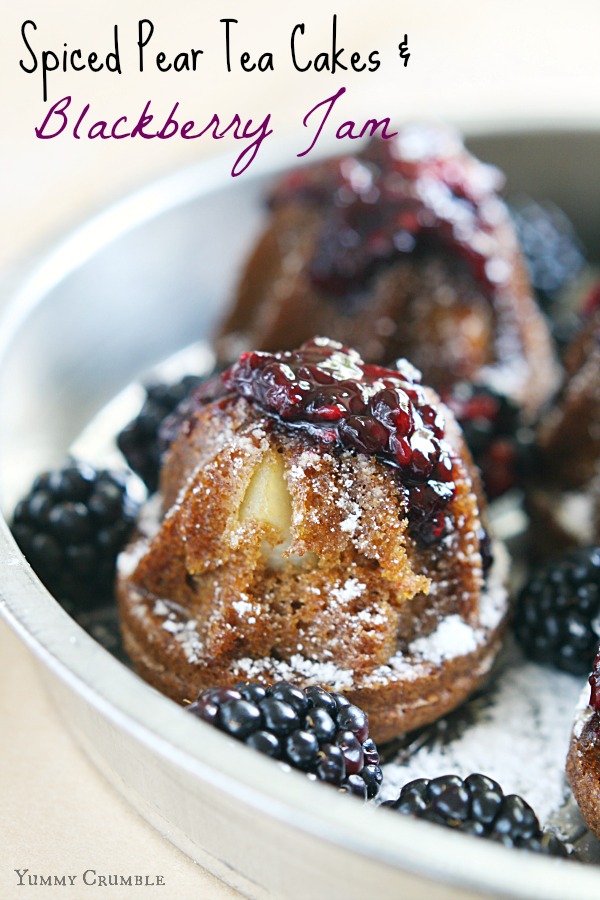 Make summer feel like fall with these Spiced Pear Tea Cakes with Blackberry Jam.  Juicy pears baked inside cinnamon spiced mini tea cakes and smothered in fresh blackberry jam.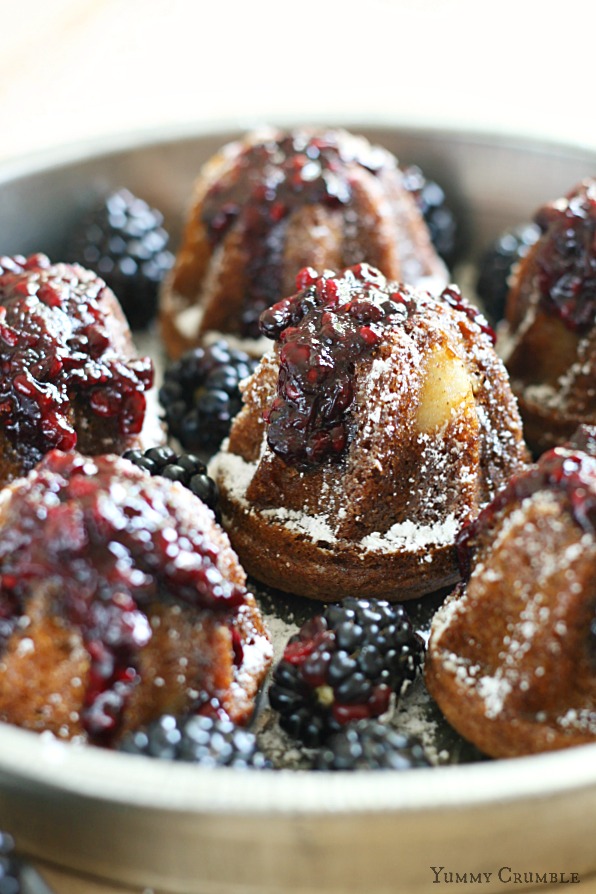 Dubai has schooled me on what a real summer feels like.  Scorching sun all day, everyday, with highs of 120 and lows of 100.  Lows of 100?!!  On a positive note, I will say that bright sunshine everyday makes for great lighting while taking photos of food.  You food bloggers would love it here!
Some facts about Dubai summers:
If taking a shower in the middle of a summer day, turn the water all the way to cold and it will be too hot to use.  The water has been boiling in your outside pipes all day, while the hot water tanks are inside being cooled by the air conditioning.
You will definitely incur third degree burns on the bottoms of your feet if you decide to step outside on the pavement without foot wear.  Even for a couple of seconds to run the trash out.
Nice summer night winds?  Think of the hottest setting of your blow dryer hitting your face continuously.  Or opening an oven in your face.
And yes, you can definitely fry an egg on the sidewalk.  In the shade.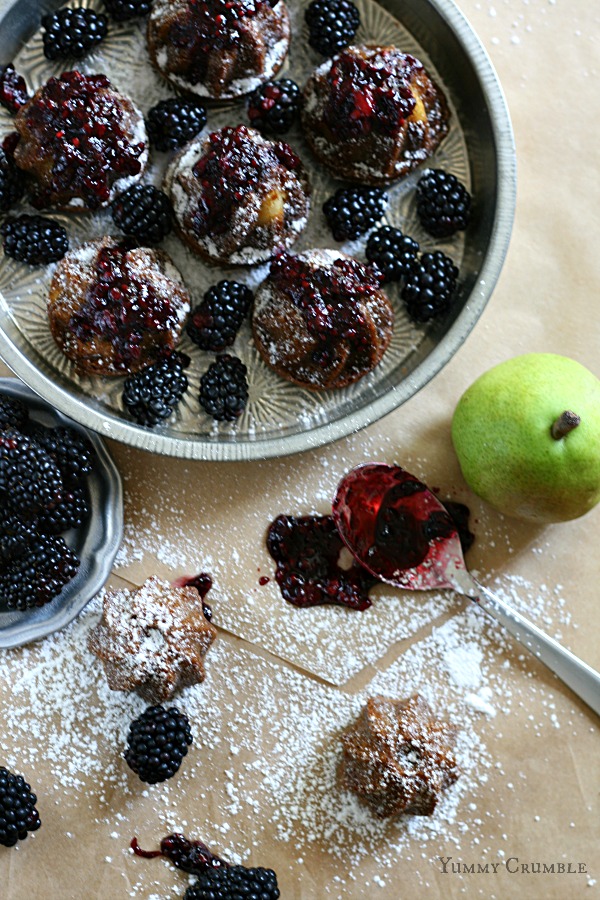 Spiced Pear Tea Cakes with Blackberry Jam
Ingredients
Pear Cakes
½ cup butter, softened
½ cup sugar
½ cup dark brown sugar
2 eggs
1 teaspoon vanilla
1¼ cups all-purpose flour
1 teaspoon baking soda
1 teaspoon ground cinnamon
¼ teaspoon nutmeg
¼ teaspoon salt
1 pear peeled and chopped into ¼ inch cubes
Blackberry Jam
2 cups blackberries
½ cup white sugar
1 tablespoon cornstarch
pinch of ground cinnamon
pinch of ground allspice
¼ teaspoon lemon juice
Instructions
Pear Cakes
Preheat your oven to 350 F and grease a mini bundt cake pan.
With your electric mixer on medium, with the paddle attachment, beat the butter and sugars until light and fluffy.
Beat in vanilla, then the eggs one at a time.
On low, mix in flour, baking soda, cinnamon, nutmeg, and salt.
Fold in pears and and pour into pan.
Bake for 12-15 minutes or until an inserted toothpick comes out clean.
Blackberry Jam
Put blackberries and sugar into a large pot and cook on medium low. Mash them up until super juicy. Simmer for about 5 minutes.
Take about 3 tablespoons of the juice from the berries and put in a small bowl. Mix the juice with the cornstarch and pour back into simmering berries.
Keep simmering and stirring often until jam gets thicker. About 15 minutes.
Stir in cinnamon, allspice, and lemon juice. Transfer to a bowl to cool.
Dust cakes with powdered sugar and top with blackberry jam.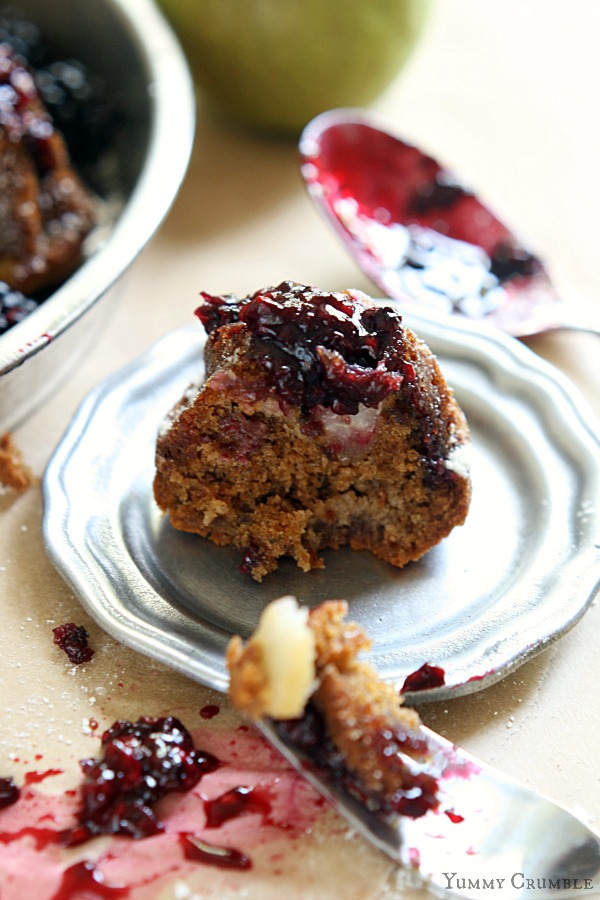 Try these: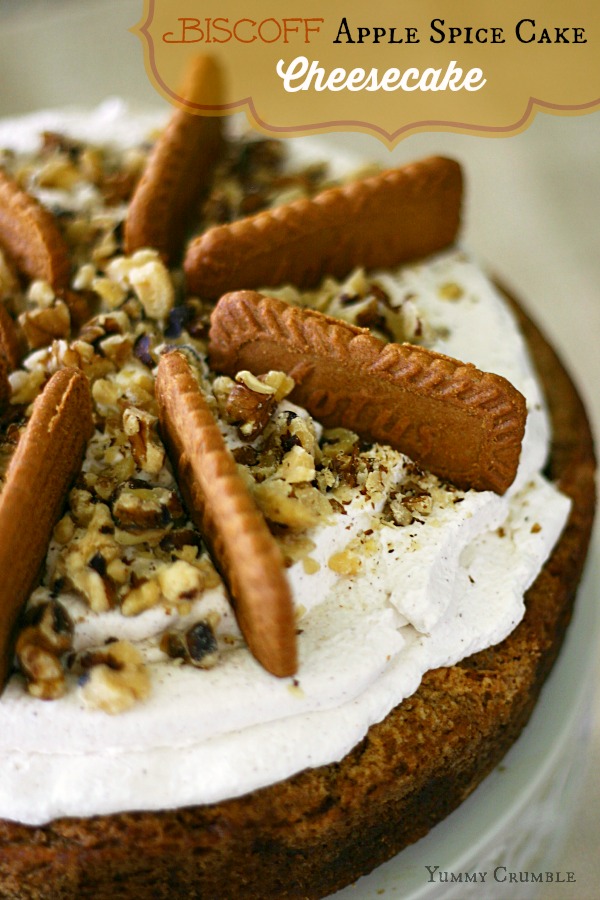 Biscoff Apple Spice Cake Cheesecake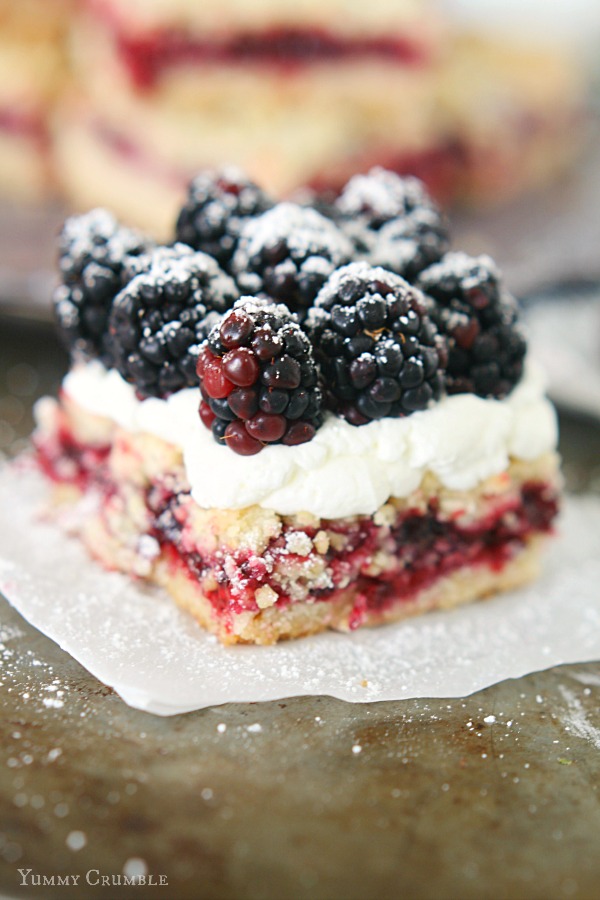 Blackberry Pie Bars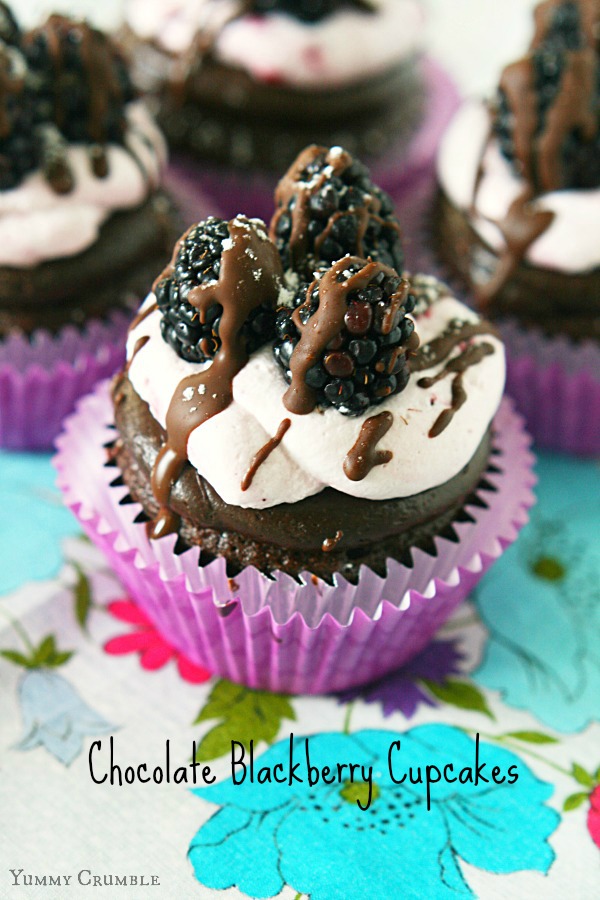 Chocolate Blackberry Cupcakes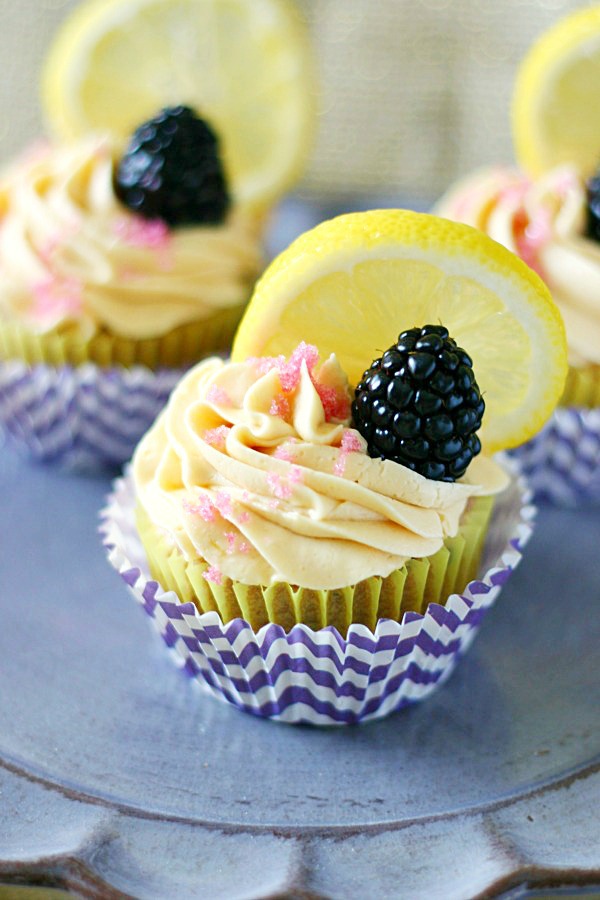 Lemon Blackberry Cupcakes with Sweet Tea Frosting