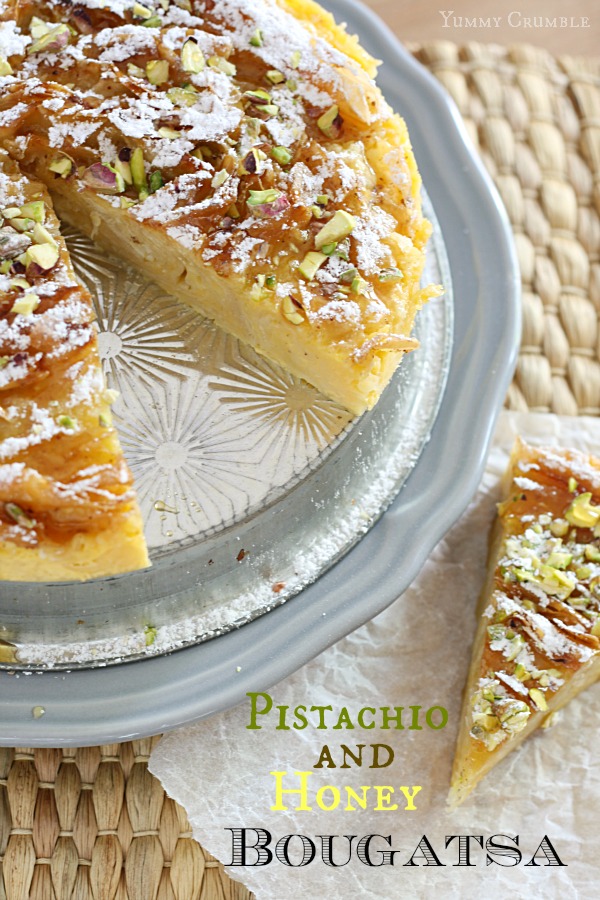 A gorgeous Greek pastry made with layers upon layers of delicate phyllo dough and vanilla bean custard.  Bright green pistachios and amber honey make this one elegant pastry!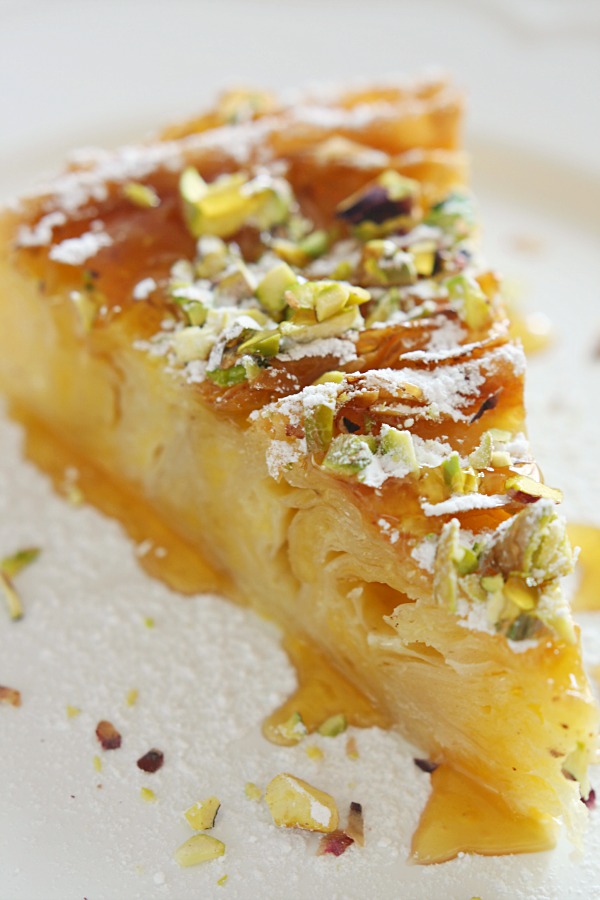 What on Earth is a Bougatsa?  I came across this funny sounding Greek dessert while hunting some inspiration for my next post.  Low and behold was this absolutely gorgeous rustic masterpiece on Phoodie.  At first glance, my thoughts were…"Well, this looks like it's going to take some effort.  Let me think of every excuse imaginable so I don't have to get off Pinterest…"  I checked out the ingredients and method and was shocked to see how simple it was!
 Scroll down for the Pistachio and Honey Bougatsa recipe!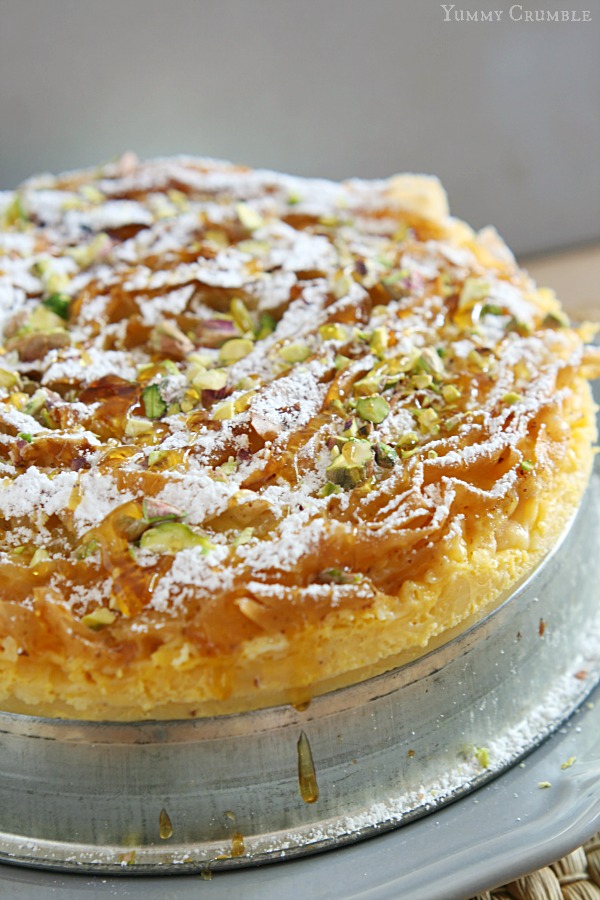 I added honey and pistachios as garnish at the end for a little wink at my favorite Greek dessert ever…Baklava.  I have to say this Pistachio and Honey Bougatsa is coming close to knocking my Pear and Fig Baklava into second place.  It's dreamy with all those layers of phyllo and that vanilla bean custard that's nestled through out its layers is to die for.
Pistachio and Honey Bougatsa
Ingredients
1 packet of phyllo pastry (375 grams)
1 cup unsalted butter
5 eggs
2 and ¾ cups cream
¾ cup sugar
seeds from 2 vanilla beans or ½ tsp vanilla bean paste
1 teaspoon ground cinnamon
honey, powdered sugar and chopped pistachios for garnish
Instructions
Preheat your oven to 350 F and butter a 12-13 inch cake pan.
Melt your butter in the microwave or a saucepan over the stove.
Take your first sheet of dough and roll it into a scroll. First fold it kind of like a fan, and then roll into a scroll. Kind of like a snail shell ----> Use this visual
Place the first little rolled up piece of phyllo dough into the center of the dish.
Continue to fold the rest of the sheets like fans, and wrap them around your first scroll in the dish.
Continue to layer, until the whole pan is full of the phyllo dough...nice and layered.
Brush all the layers of dough with your melted butter, making sure the butter gets into each crevice.
Bake for about 30 minutes until golden brown.
In a large bowl, whisk together the eggs, cream, sugar, vanilla seeds, and cinnamon until nice and smooth.
Once the phyllo is done baking, immediately pour the custard over the entire thing and place back in the oven to bake for 30 more minutes.
Check on the bougatsa about 10 minutes before the end to make sure its not browning to much. If it is, you can place some foil on top while its finishing.
Once its cooled a little, drizzle with your favorite amber honey and sprinkle with chopped pistachios and powdered sugar.
It's best served warm!
 For step by step pictures on folding the phyllo dough, head over to Phoodie.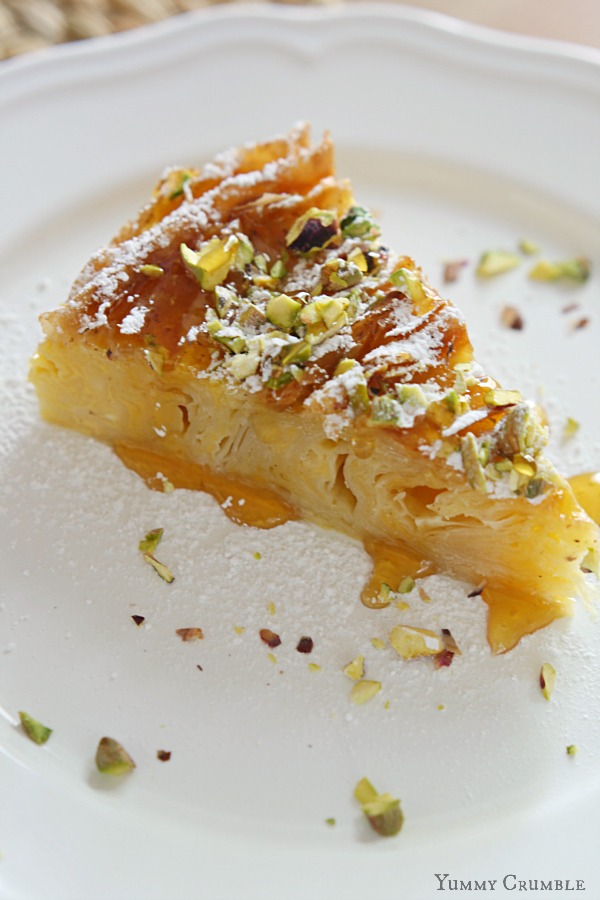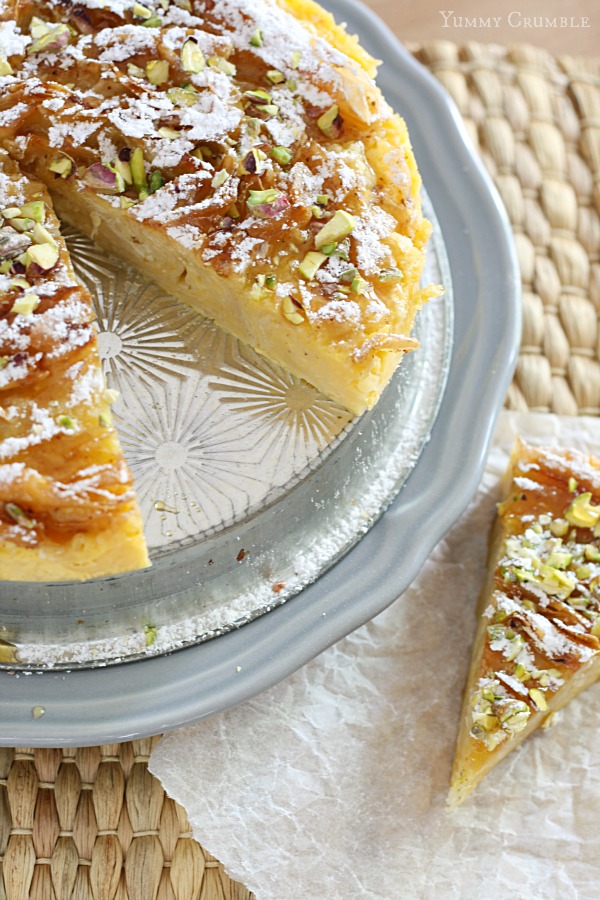 You will love these!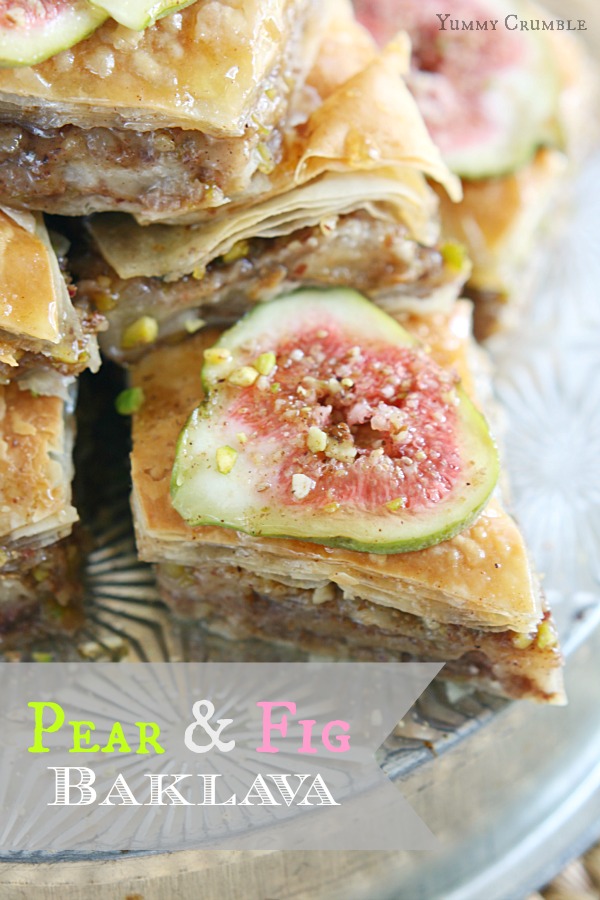 Pear and Fig Baklava
Apple Cinnamon Baklava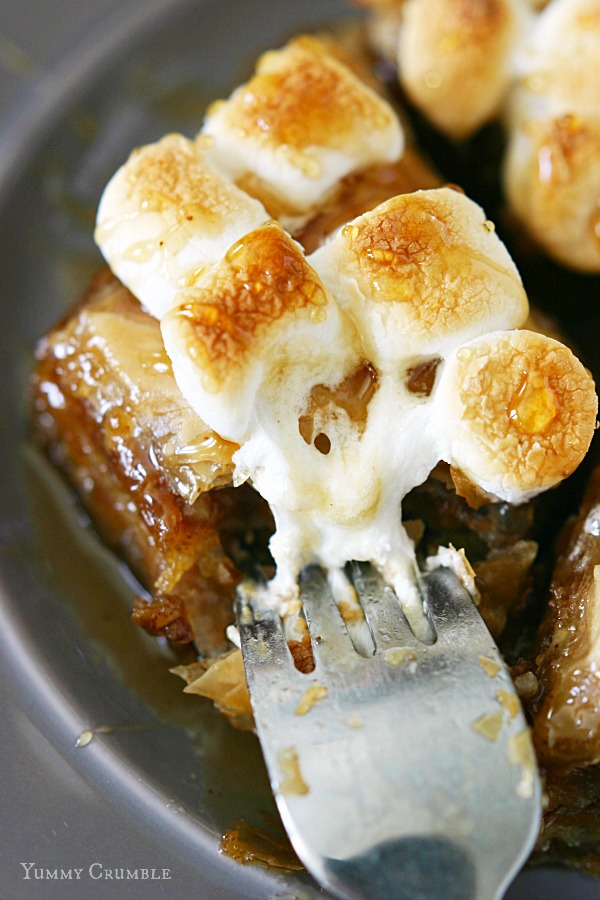 Sweet Potato Pie Baklava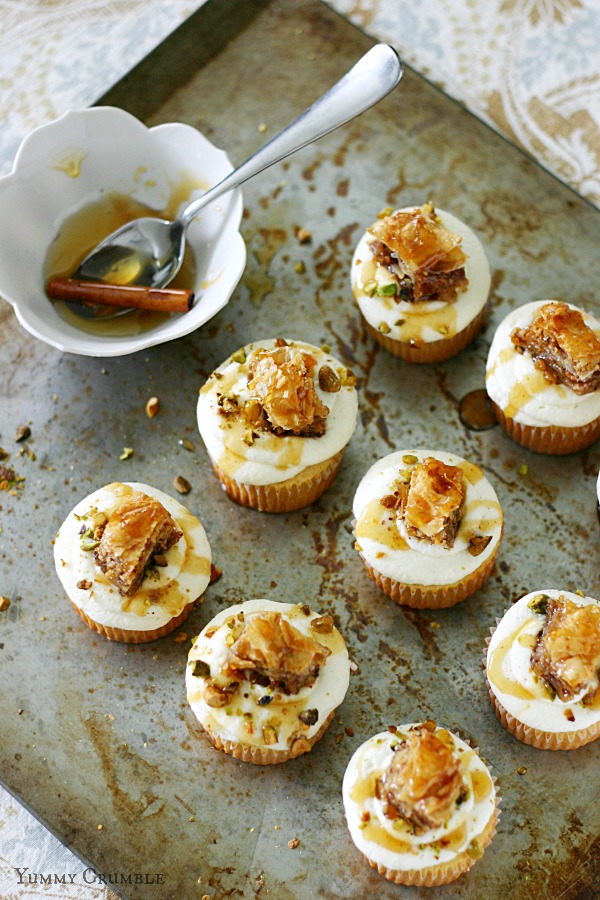 Baklava Cupcakes