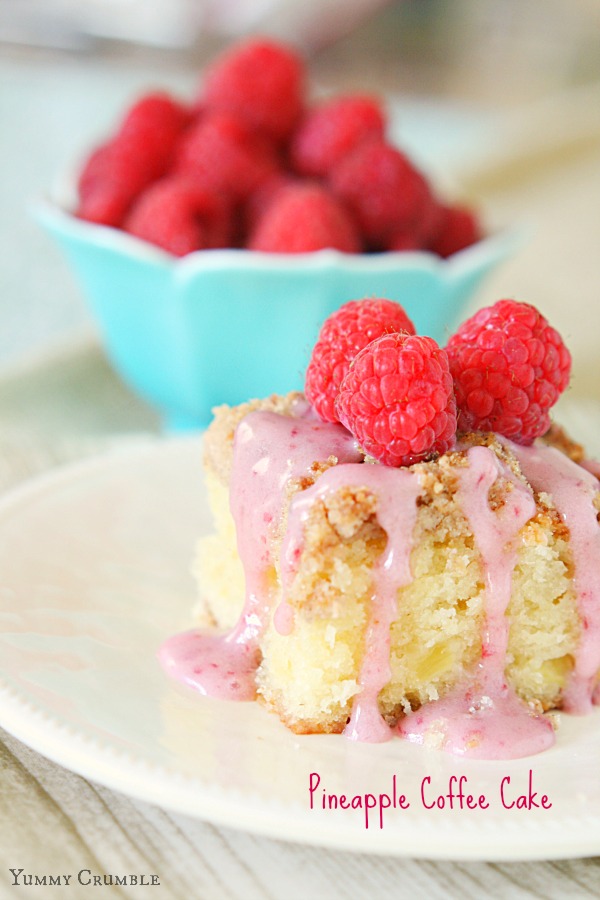 Warm up your winter mornings with this tropical inspired Pineapple Coffee Cake with Raspberry Glaze.  Moist cake full of pineapple, topped with crunchy cinnamon sugar streusal.  A tart fresh raspberry glaze gives it a burst of berry flavor.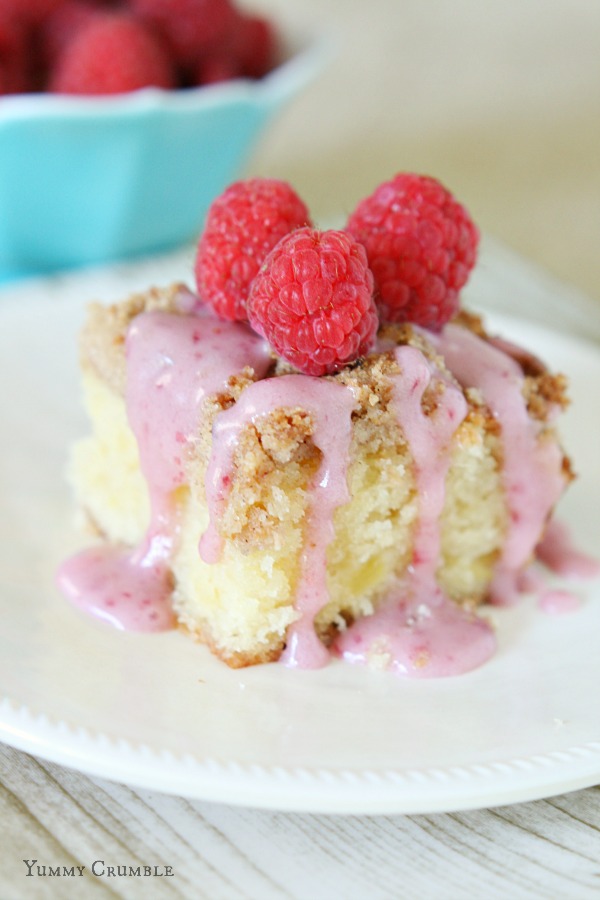 I don't want to jinx things, but Oliver my four year old has been quite well behaved lately.  It's almost suspicious.  I'm guessing it has something to do with the "rainbow" chart at his preschool.  If you make good decisions (not biting or scratching.  What are they, cats?) your name will get moved to the color blue or purple.  You don't want red.  Red is bad.   If you stay in the "good zone", at the end of the week you get a treat.  Kids have it so good don't they?  At what other time in your life do you get rewarded for not biting someone or using potty words.  And they get treats!  Treats people.  For being good little humans.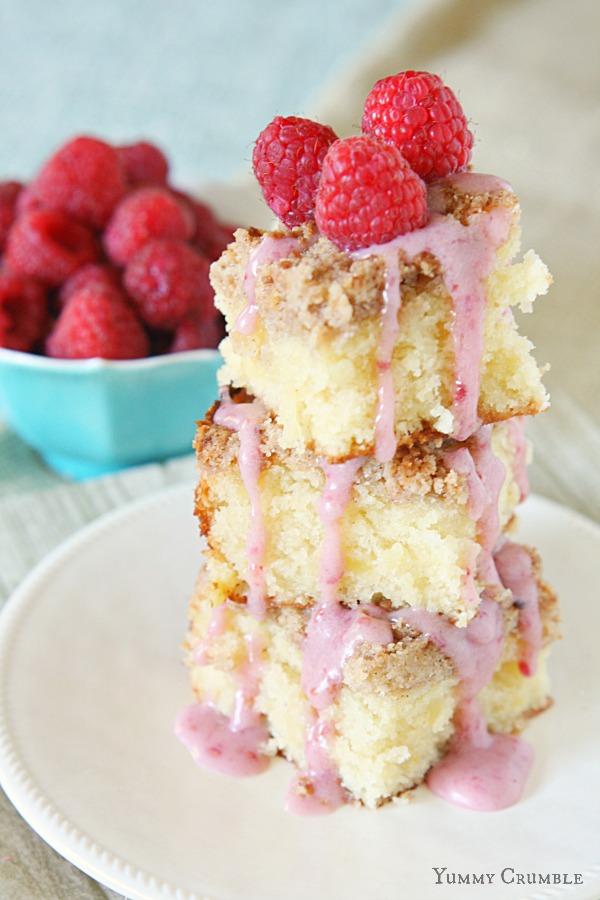 Well I know what treat I would pick at the end of the week.  This Pineapple Coffee Cake!  It's super moist because of the bits of crushed pineapple throughout and has the perfect amount of crumb.  Its the same batter I used in my Pineapple Dole Whip Cupcakes.  The crunchy cinnamon sugar topping is a perfect contrast to the moist cake, and the raspberry glaze gives it the perfect hint of tart berry flavor.  I've come to the conclusion that cinnamon constitutes it as a breakfast food.  So dieters, your'e semi safe.  I don't know about you, but I wish it was morning already!
Pineapple Coffee Cake with Raspberry Glaze
Ingredients
2½ cups flour
1½ teaspoons baking powder
½ teaspoon baking soda
½ teaspoon salt
3 eggs
1¾ cups sugar
1 cup vegetable oil
1 teaspoon vanilla extract
¾ cup vanilla greek yogurt
1½ cups canned crushed pineapple (drained)
Topping
1 cup all-purpose flour
1 cup light brown sugar (packed)
½ cup butter (softened)
1 tsp cinnamon
Raspberry Glaze
½ cup vanilla frosting
1-2 tbs raspberry preserves
1-2 tbs milk
Instructions
Set oven to 350 degrees F. Grease and line a 9x13 baking dish with parchment paper.
In a medium bowl whisk together flour, baking powder, baking soda, and salt. Set aside.
Using an electric mixer with the paddle attachment beat the eggs and sugar on medium speed until light and smooth.
On low, mix in the vanilla and oil.
Next add in yogurt and crushed pineapple until fully incorporated.
Add flour mixture and mix until smooth.
Pour batter into prepared dish.
In a medium bowl mix together the topping ingredients. It should be the consistency of wet sand.
Sprinkle topping over batter.
Bake for 35-45 minutes or until an inserted toothpick comes out clean.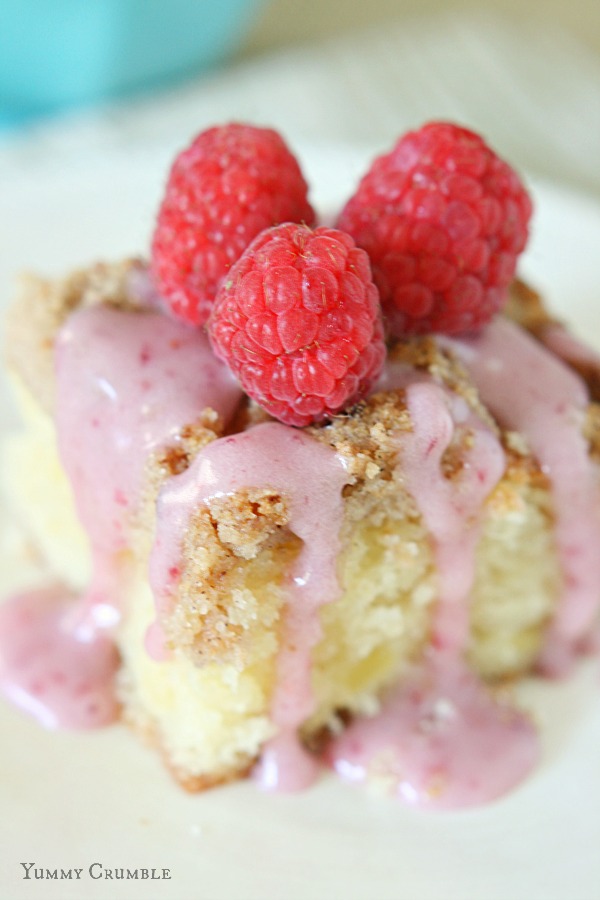 Other treats I would totally eat for breakfast: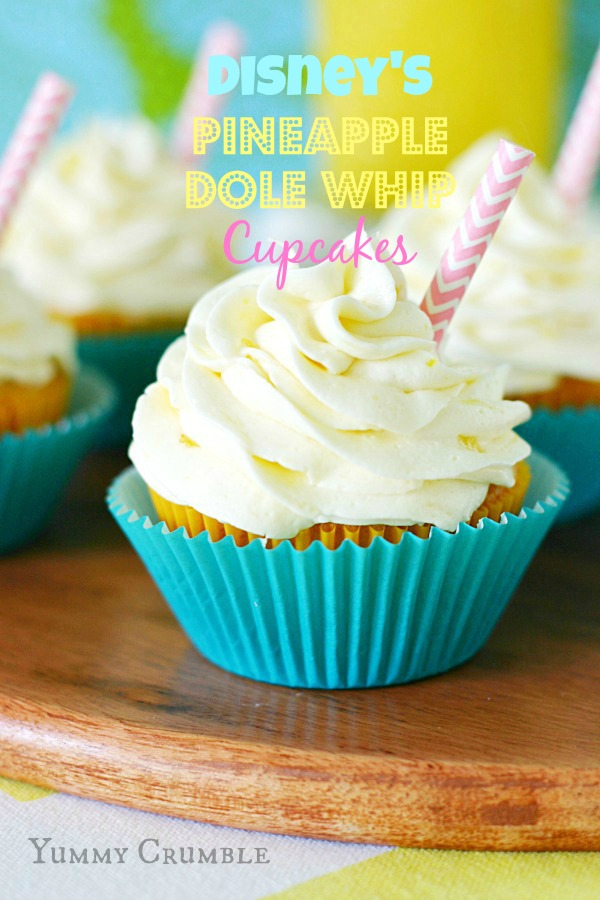 Pineapple Dole Whip Cupcakes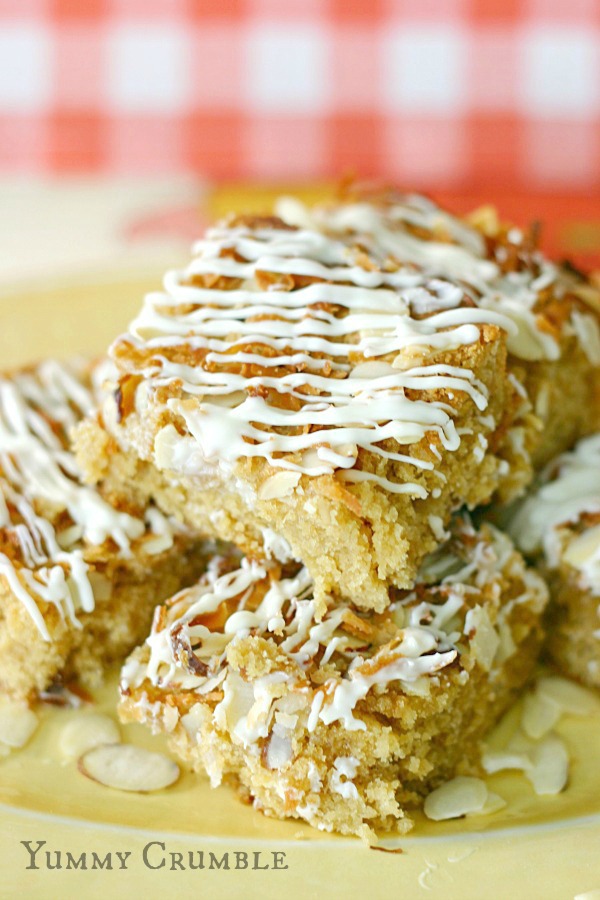 White Chocolate Pineapple Coconut Cookie Bars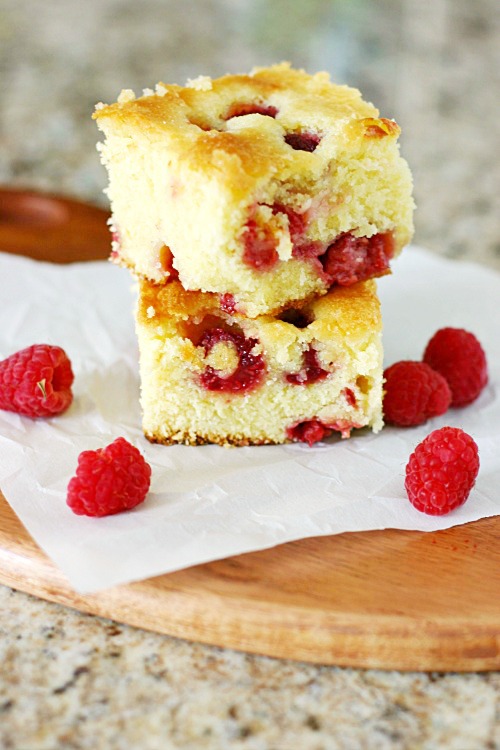 Lemon Raspberry Coffee Cake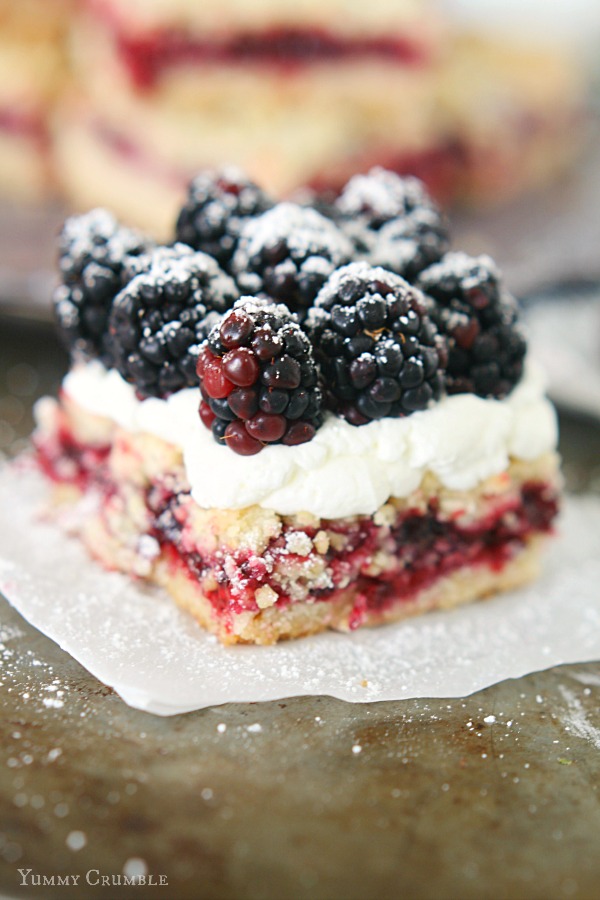 Blackberry Pie Bars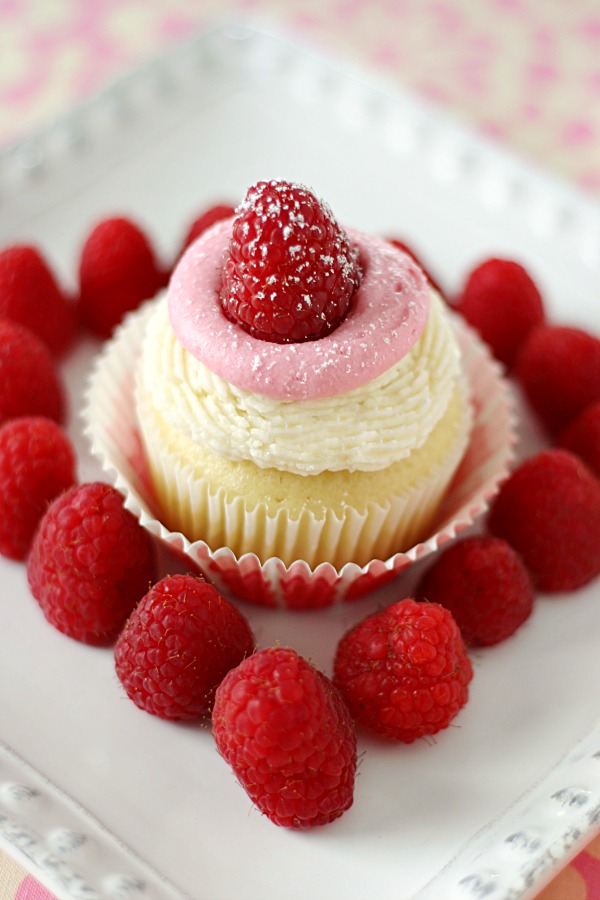 White Chocolate Raspberry Mousse Cupcakes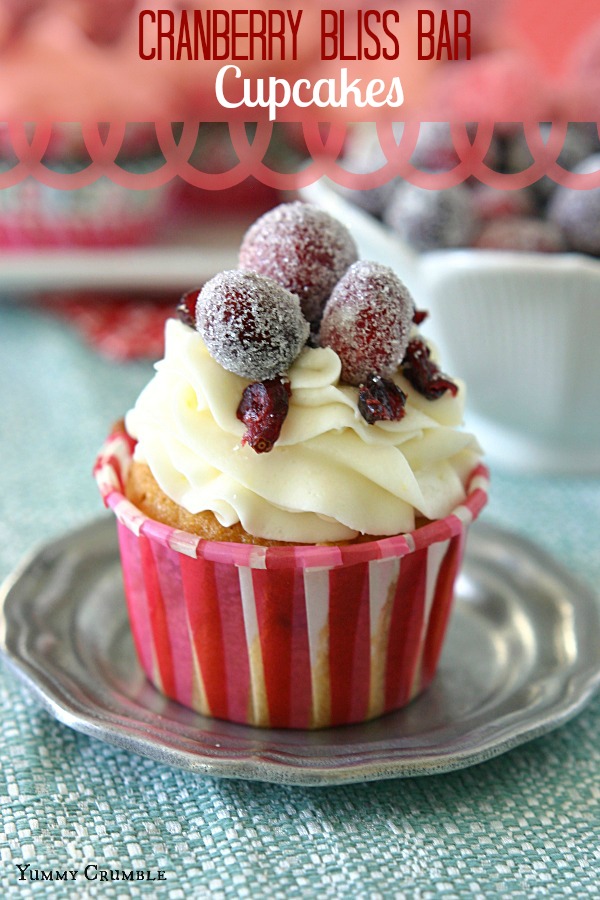 Cranberry Bliss Bar Cupcakes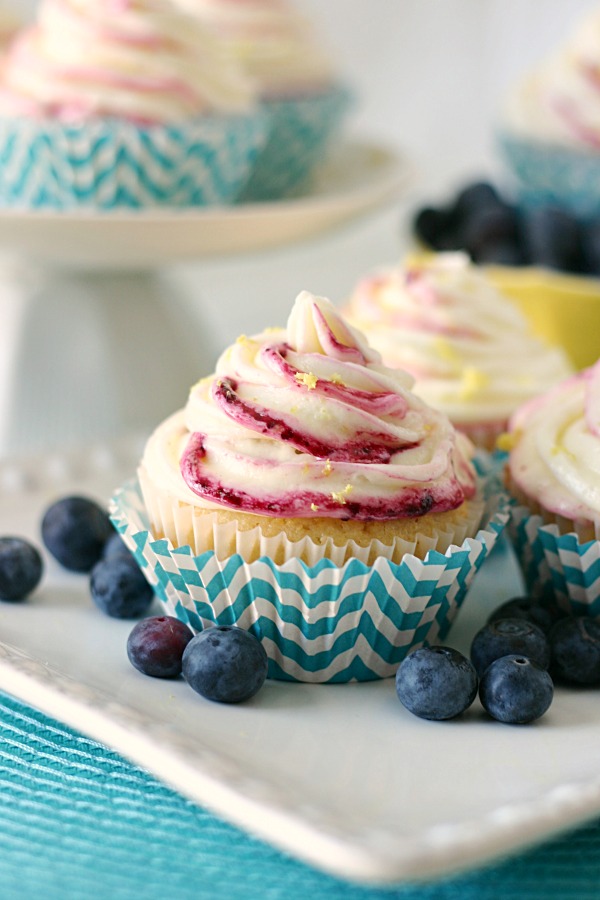 Blueberry Cornbread Cupcakes with Lemon Buttercream Frosting