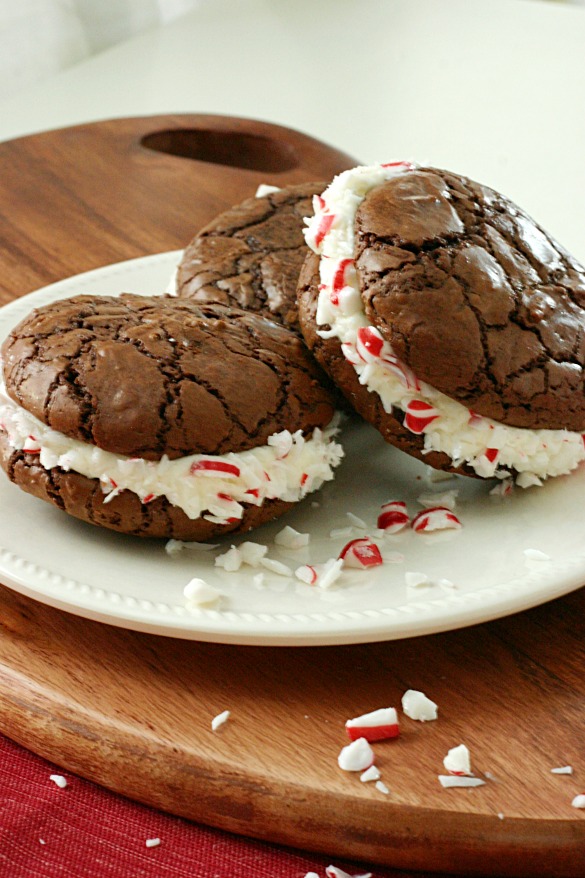 Christmas is almost here!  My family lives in Orlando, Florida and the temperature in December barely dips below 75 degrees.  We hardly get to wear our scarves or bundle up in warm coats. Once in a while Florida will hit a mild cold front and so we indulge in hot cocoa. It's the only way for it to "feel" like Christmas. Since beautifully cold winter weather is a rarity in my case, a hot beverage usually is not very comforting.  Today's forecast was a high of 84!  Really?! Sigh…
So instead of sweating while I insist on drinking my favorite hot cocoa, I made it into a cookie sandwich.  A brownie cookie sandwich to be exact.  These peppermint brownie cookie sandwiches are amazing and if you're planning on indulging in one or a few, a tall glass of milk is a must.  The dark chocolate brownie cookies are perfectly rich and chewy.  Imagine the fudgy part of the brownie with a light crisp layer on top.  They are stuffed with a light marshmallow fluff frosting then rolled in crushed peppermint candies.  Who needs winter?  This recipe makes 12 peppermint brownie cookie sandwiches.
Peppermint Hot Cocoa Brownie Cookie Sandwiches
Ingredients
Brownie Cookies

1 cup chopped dark chocolate
2 tablespoons unsalted butter
2 eggs
2/3 cup light brown sugar
1 teaspoon vanilla extract
1/4 cup all purpose flour
1 tablespoon cocoa powder
1/4 teaspoon baking powder

Marshmallow Frosting

1 7oz jar of marshmallow fluff
2 sticks of softened butter
3/4 cup - 1 cup powdered sugar
1/2 teaspoon vanilla extract
Instructions
Preheat oven to 350.
In a medium saucepan melt the chopped chocolate and unsalted butter over low heat until fully melted and combined.
Whisk the eggs, sugar and vanilla extract in a separate bowl.
Add the melted chocolate, flour, cocoa powder, and baking powder mixing until well blended.
Refrigerate dough for about 20 minutes (so its firm enough to scoop or form into balls).
Spoon the dough onto a lined baking sheet and bake for 8-10 minutes or until the tops start to make that brownie crackle.
While the cookies cool beat together the jar of marshmallow fluff and softened butter until fluffy.
Begin to add the powdered sugar 1/4 cup at a time tasting as you go to see if its sweetened to your liking.
Mix in vanilla at the end.
Assemble sandwiches by piping frosting on the back of one cookie then sandwiching them together.
Lastly roll assembled sandwiches in the crushed peppermint.
http://yummycrumble.com/peppermint-brownie-cookie-sandwiches/
Recipe adapted from Donna Hay
These turned out fantastic!  One of my favorite flavor combinations is dark chocolate and peppermint and if your'e like me these are not gonna last.  They are crazy good!
Some more holiday treats: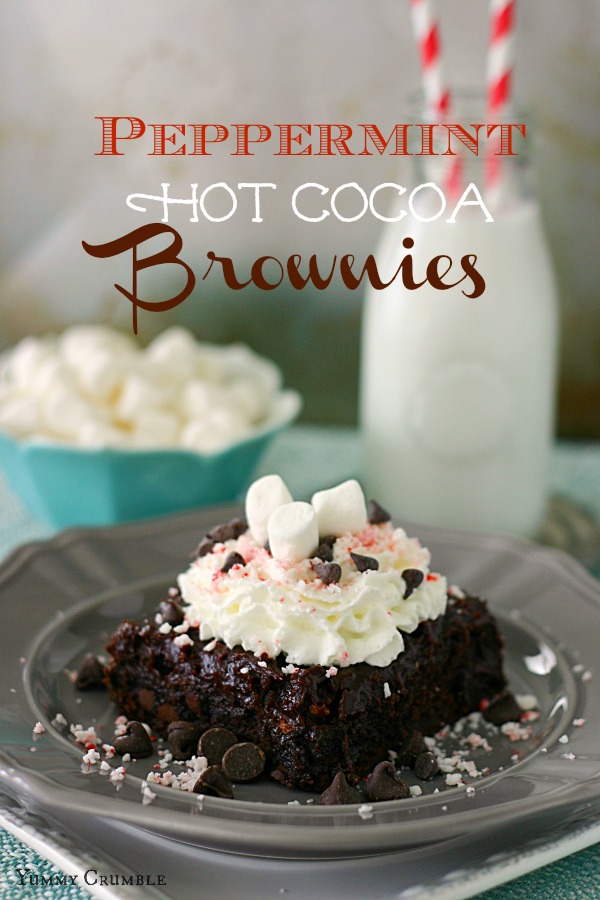 Peppermint Hot Cocoa Brownies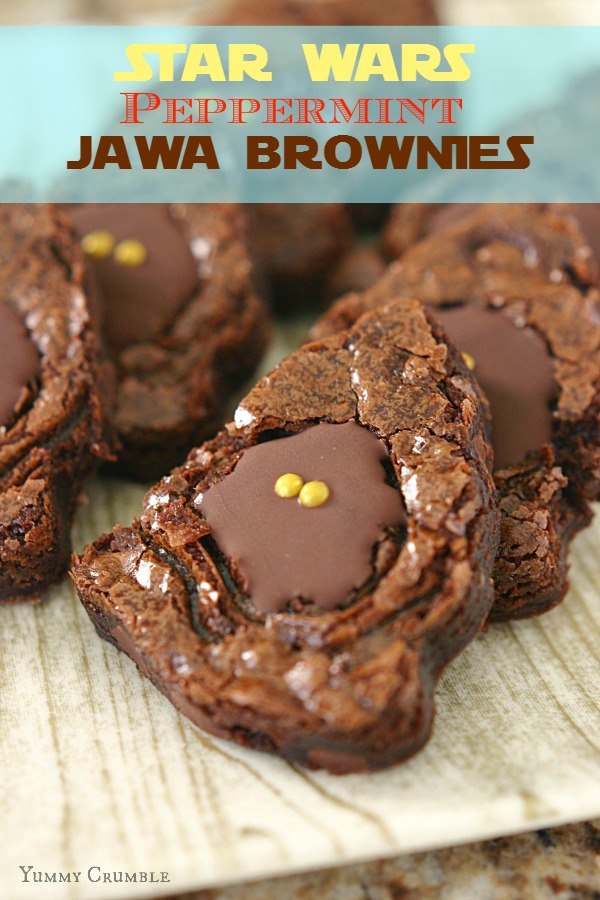 Peppermint Jawa Brownies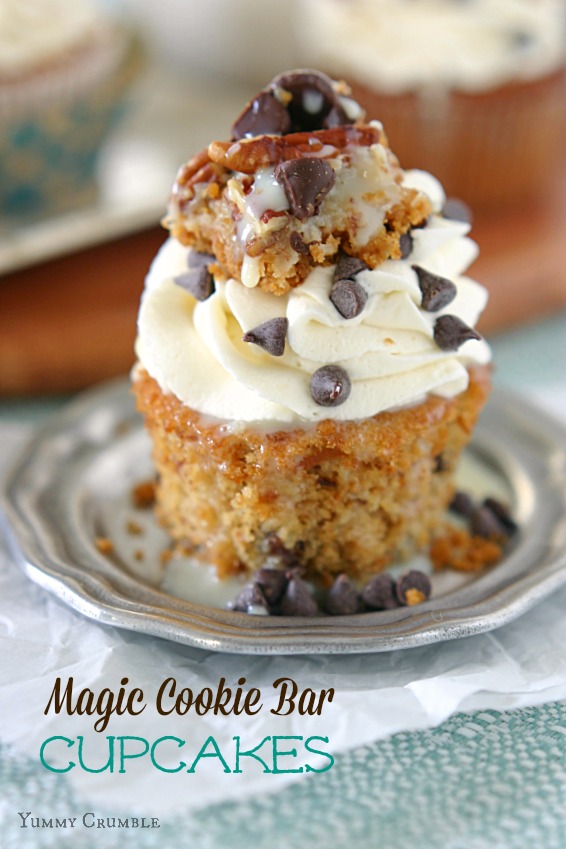 Magic Cookie Bar Cupcakes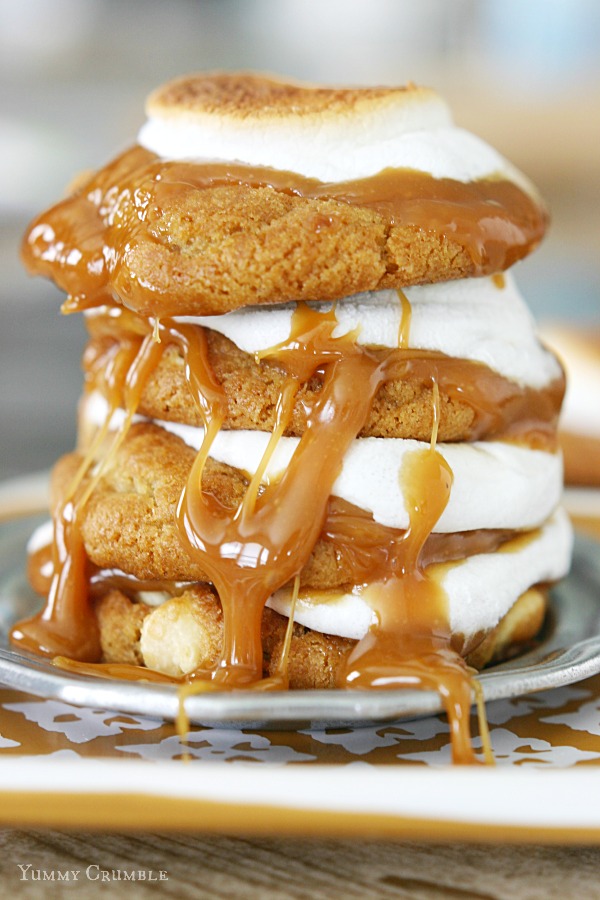 Caramel White Hot Chocolate Cookies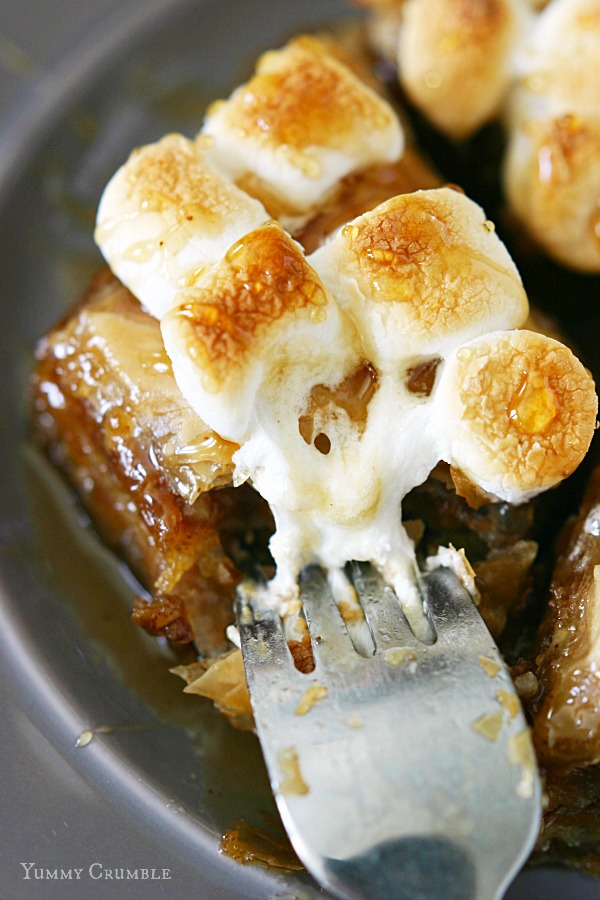 Sweet Potato Pie Baklava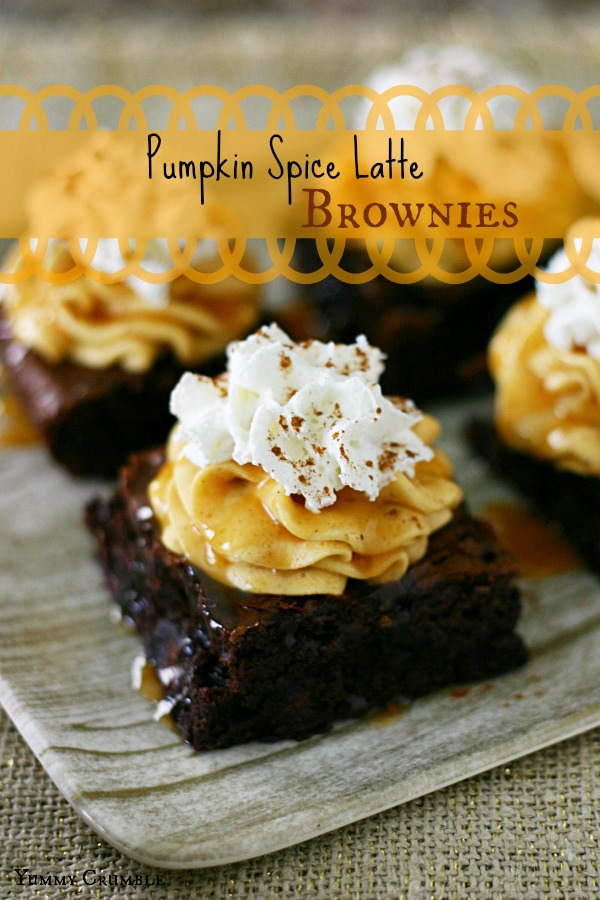 Pumpkin Spice Latte Brownies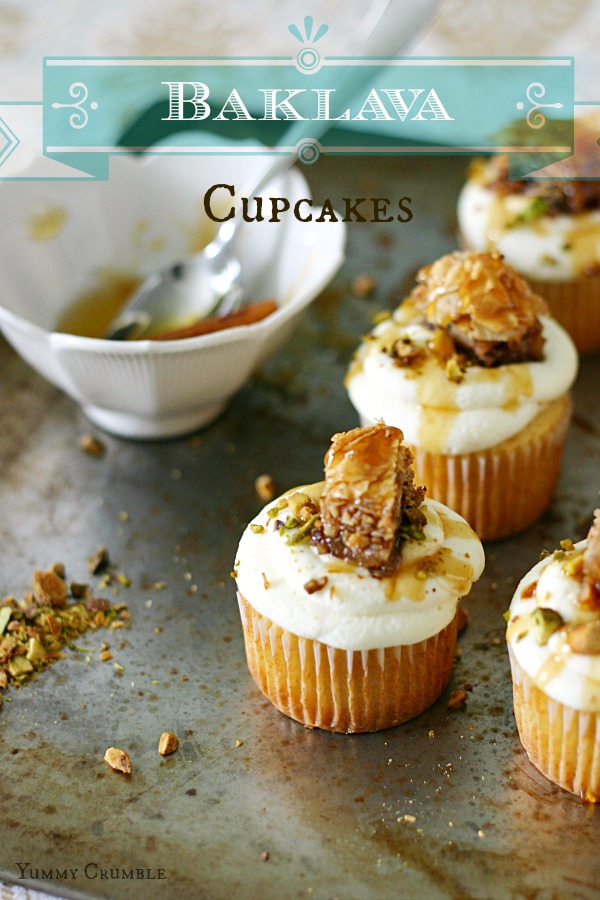 Baklava Cupcakes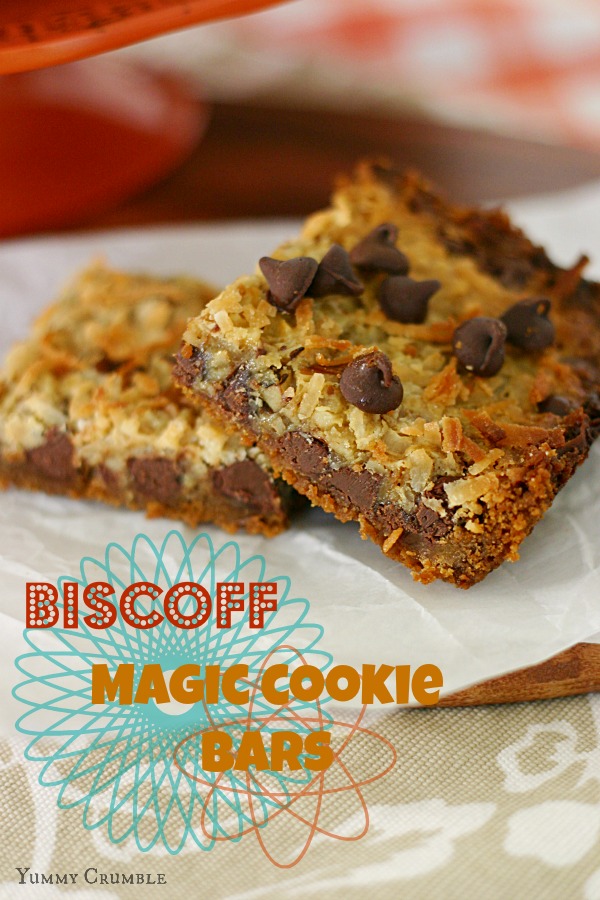 Biscoff Magic Cookie Bars