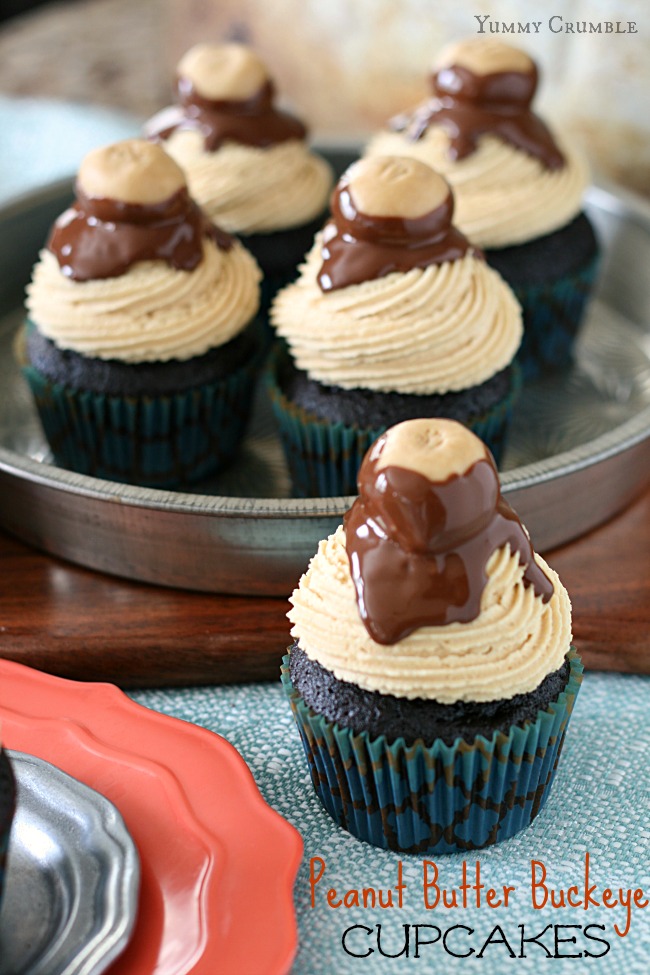 Extra dark chocolate cupcakes frosted with creamy peanut butter frosting and topped with melted dark chocolate.  What else would top these Peanut Butter Buckeye Cupcakes than a miniature peanut butter buckeye!  Peanut butter and chocolate lovers rejoice!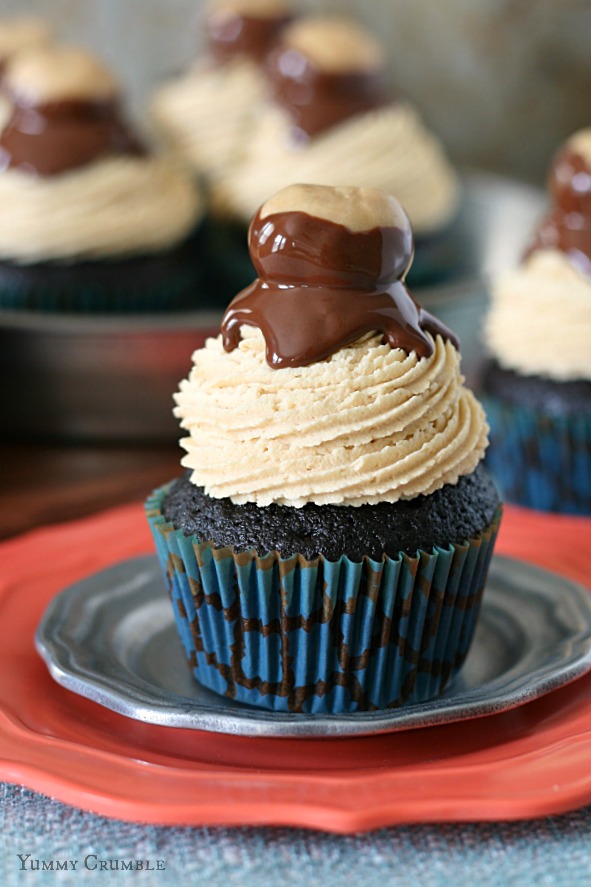 If you can believe it, I've only posted a couple of peanut butter desserts on this blog.  This will make magical number three.  Total blasphemy, right?  How can I call this a dessert blog and only have three peanut butter treats.  Just have patience my friends.  There is more coming…I promise!  With peanut butter on top!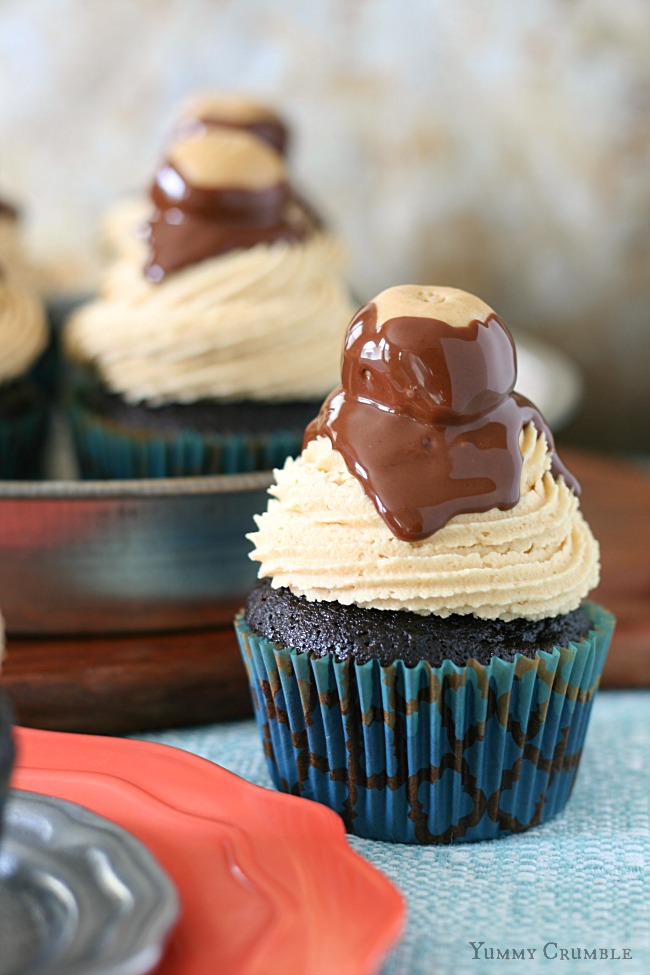 These Peanut Butter Buckeye Cupcakes start with an amazing devil's food cake cupcake that has quickly become my favorite chocolate cupcake base.  Its super dark and rich, and has the perfect amount of coffee to make that chocolate flavor sing.  The peanut butter frosting is to die for.  Thick and creamy and will be sure to make all peanut butter lovers swoon.  These cupcakes taste identical to a peanut butter buckeye, and that's not just because there's an actual peanut butter buckeye on top 🙂
Peanut Butter Buckeye Cupcakes
Ingredients
Chocolate Cupcakes
¾ cup unsweetened Dutch-process cocoa powder
¾ cup hot water
3 cups all-purpose flour
1 teaspoon baking soda
1 teaspoon baking powder
1¼ teaspoons coarse salt
1½ cups (3 sticks) unsalted butter
2¼ cups sugar
4 large eggs, room temperature
1 tablespoon plus 1 teaspoon pure vanilla extract
1 cup sour cream, room temperature
Peanut Butter Frosting
½ cup softened butter
1 cup peanut butter
2 cups powdered sugar
3 tablespoons cream (as needed)
Peanut Butter Buckeyes
1½ cups creamy Peanut Butter
½ cup butter, softened
1 teaspoon vanilla extract
½ teaspoon salt
3 to 4 cups powdered sugar
2 cups semi-sweet chocolate chips
2 tablespoons coconut oil
Instructions
Chocolate Cupcakes
Preheat your oven to 350 F and line your cupcake pan with liners.
In a small bowl, whisk together the cocoa powder and hot water until smooth.
In another bowl, whisk the flour, baking soda, baking powder, and salt. Set aside.
In a microwave safe bowl, melt the butter in 30 second increments.
With an electric mixer with a paddle attachment, blend together the melted butter and sugar until the butter cools to room temperature. About 4 minutes.
Add each egg one at time, mixing well after each one making sure to scrape down the sides of the bowl with a spatula.
Add vanilla and the cocoa mixture and beat until combined.
Add the flour mixture in two separate batches alternating between the sour cream, mixing until just combined.
Fill each cupcake ¾ full and bake for 18-20 minutes or until an inserted toothpick comes out clean.
Transfer to a wire rack to cool.
Peanut Butter Frosting
In a medium bowl with an electric mixer, beat the butter and peanut butter until well combined.
Gradually add the sugar one cup at at time until fully incorporated.
Add the cream 1 tablespoon at a time until desired consistency.
Beat for 3 minutes until light and fluffy.
Once the cupcakes are cooled, frost with peanut butter frosting using your desired frosting tip.
Peanut Butter Buckeyes
In a large bowl with your electric mixer, mix the peanut butter, butter, vanilla and salt until fully combined.
Add two cups of sugar and mix until combined. Add the rest of the sugar until everything is combined and when shaped into a ball, will stick on a toothpick. Shape into 1 inch balls and refrigerate.
In a microwave safe bowl, place the chocolate chips and coconut oil
Microwave in 30 second increments until melted and smooth.
Insert a toothpick in a peanut butter ball and dip ¾ into the chocolate, leaving the top uncovered.
Drizzle a little chocolate on top of each frosted cupcake before topping with a buckeye.
This recipe makes 5 dozen buckeyes so happy eating!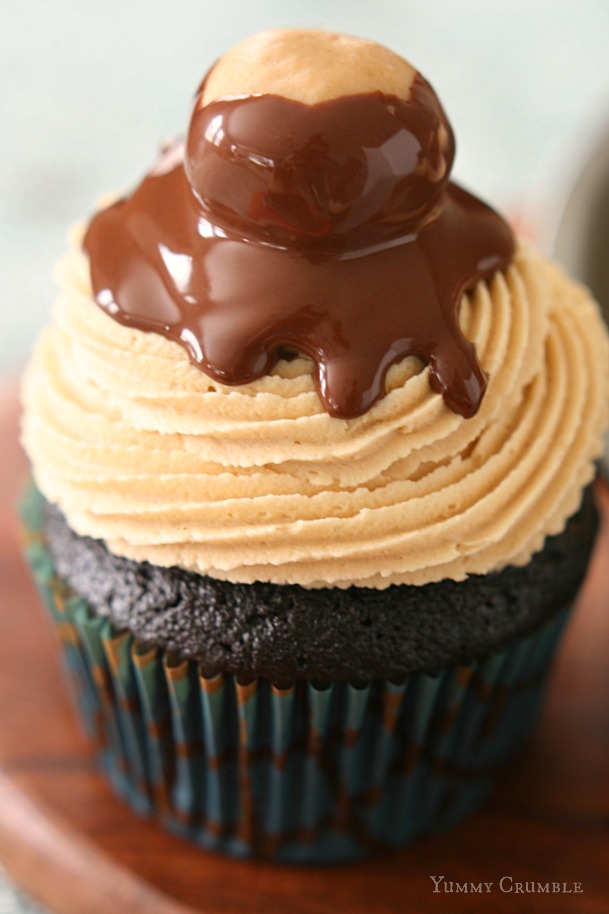 You might like these treats: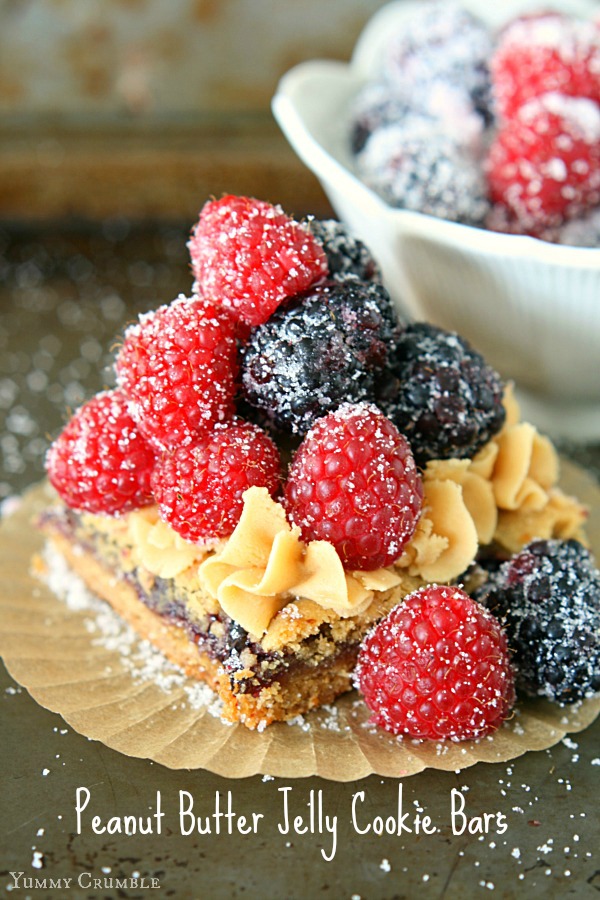 Peanut Butter Jelly Cookie Bars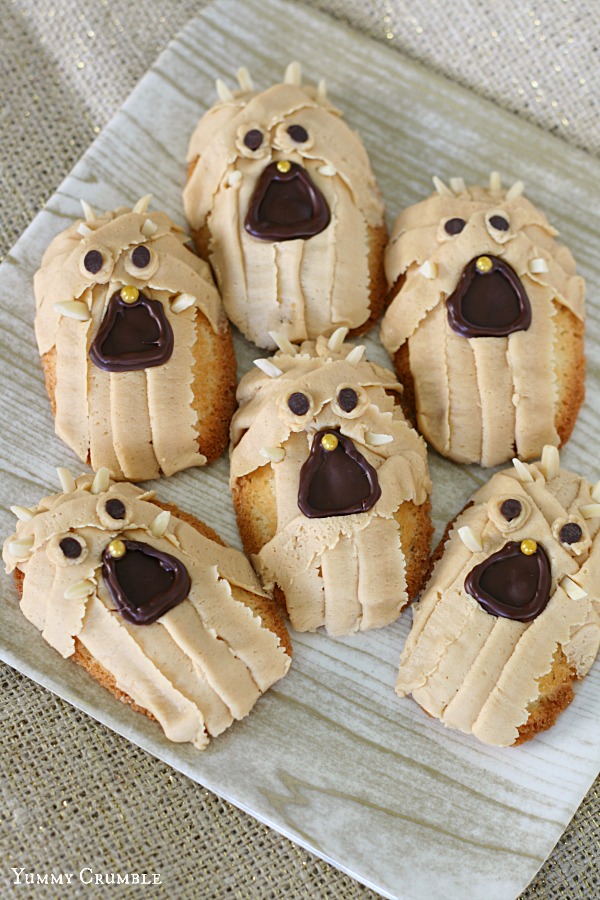 Star Wars Tusken Raider Cookies (Peanut Butter Frosting)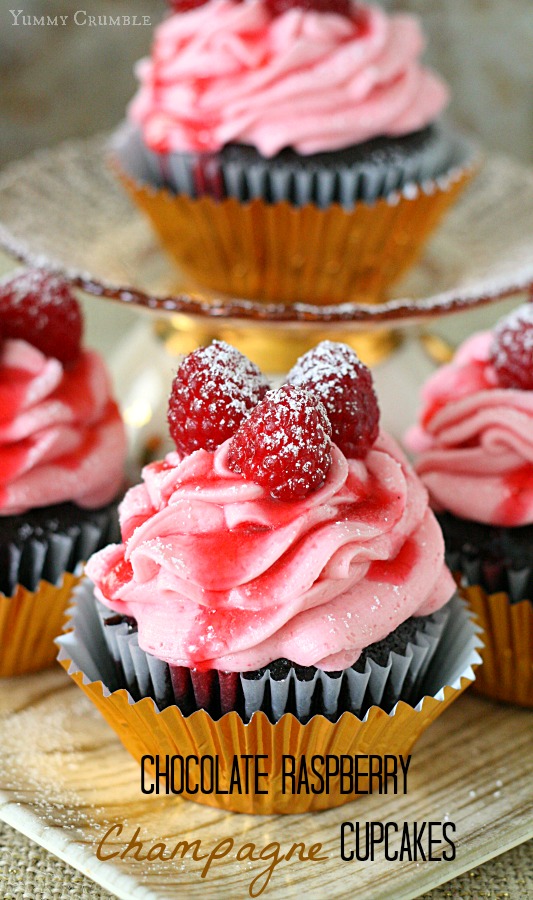 Chocolate Raspberry Champagne Cupcakes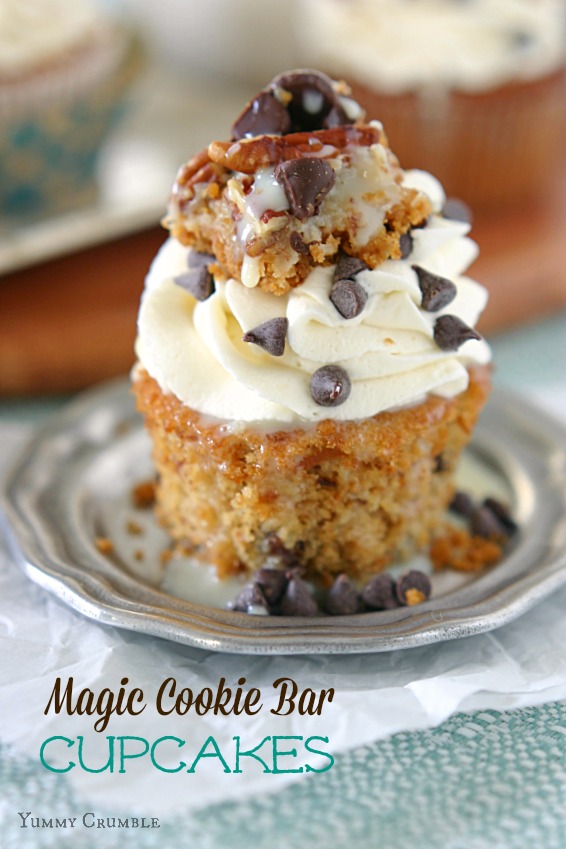 Magic Cookie Bar Cupcakes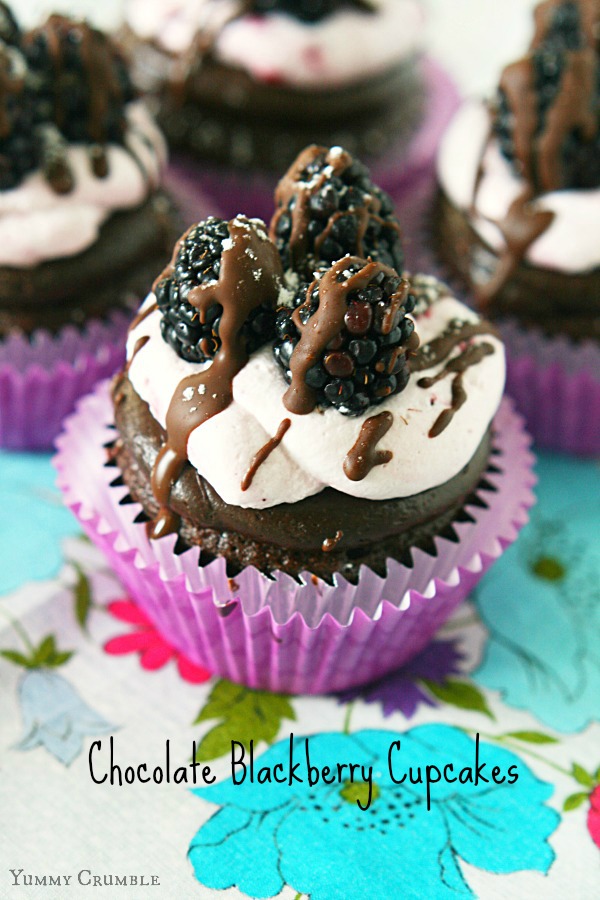 Chocolate Blackberry Cupcakes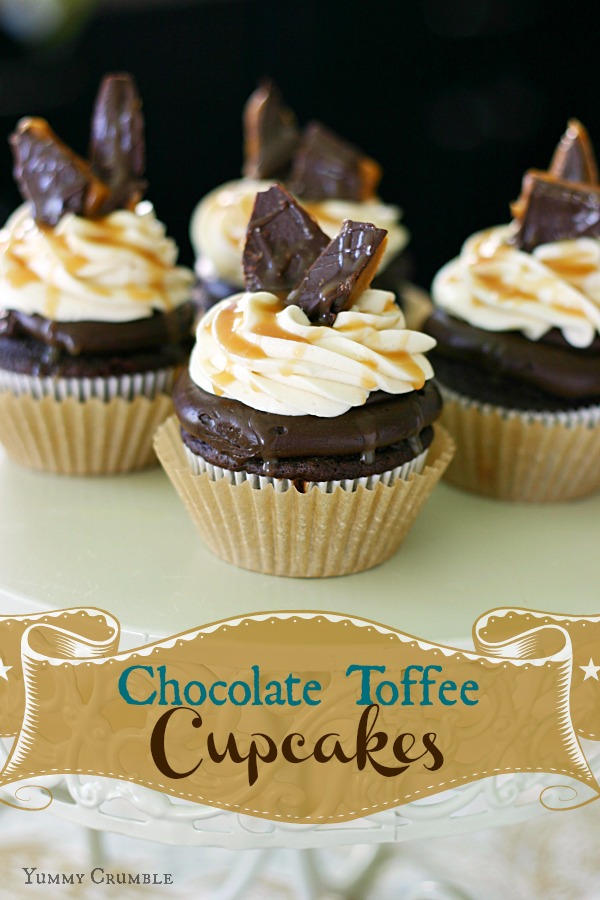 Chocolate Toffee Cupcakes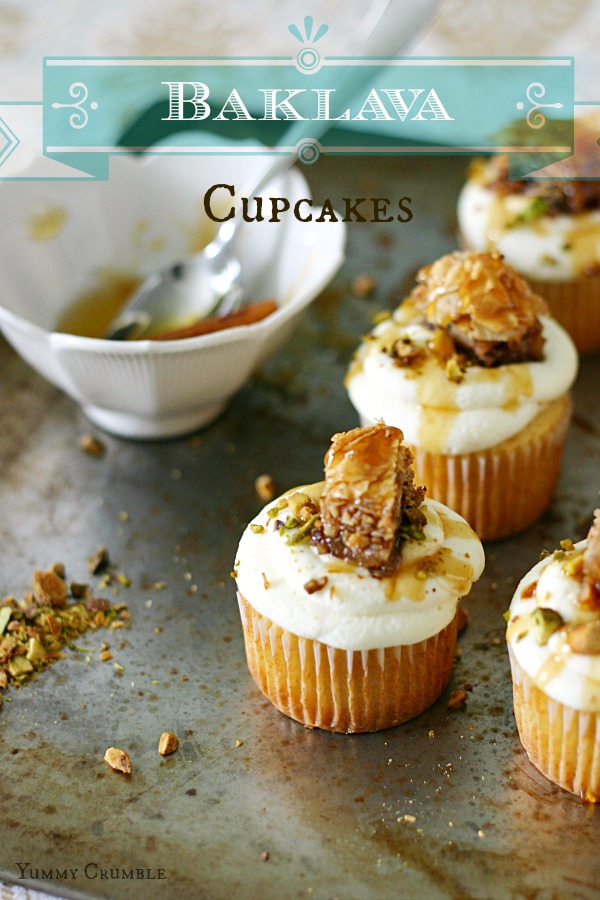 Baklava Cupcakes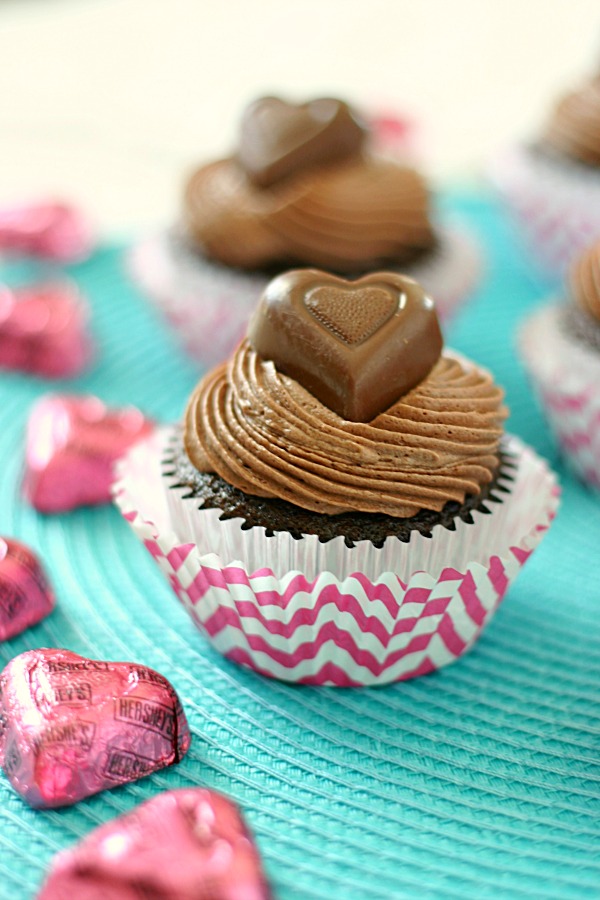 Dark Chocolate Cupcakes with Whipped Chocolate Ganache