Thick dark chocolate brownie batter swirled right into a rich cheesecake with the most perfect Oreo cookie crust.  This Oreo Brownie Swirl Cheesecake is the most intense cheesecake you will ever have!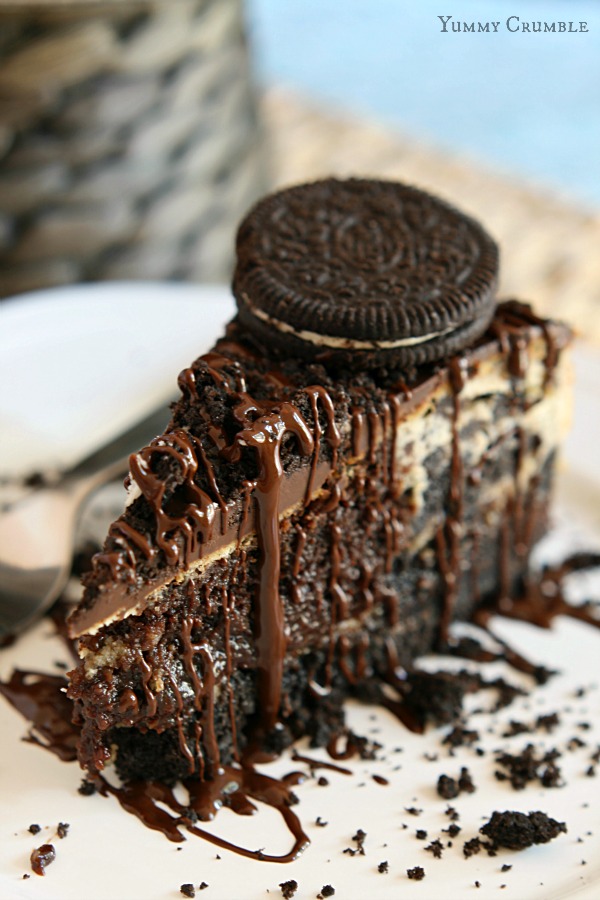 I'm not one of those crazies that claim they aren't a fan of cheesecake.  Who are they kidding?!  Cheesecake is awesome!  I get it…it can be really intense, and rich, and thick, and freaking amazing.  But hey, if you can't handle it go eat a salad.  I will eat the heck out of this Oreo Brownie Swirl Cheesecake.  If you are one of those unfortunate few that can't take the heat that cheesecake has to offer, have no fear.  This big 'ole hunk of deliciousness is more brownie than cheesecake.  It's smack you in the face, grab a glass of milk kind of brownie dessert.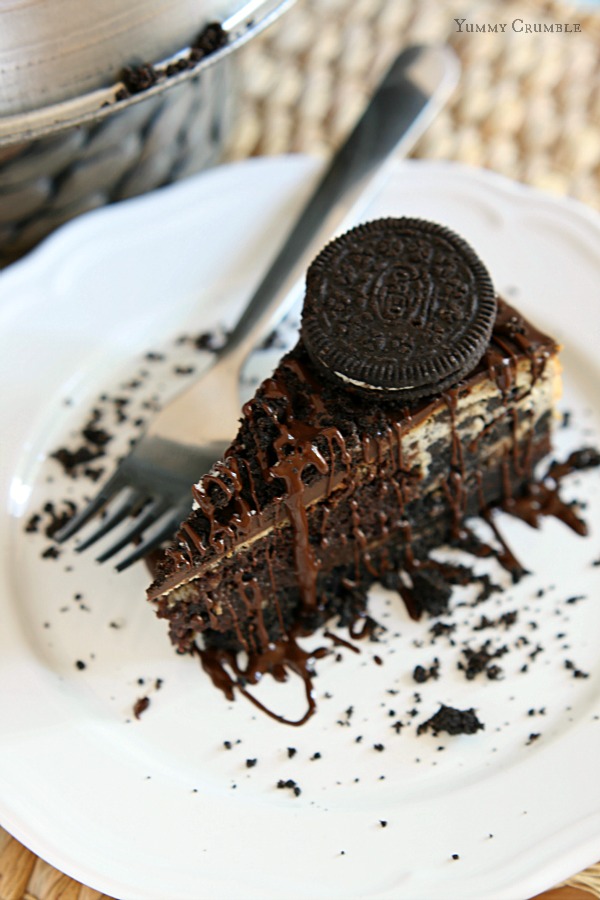 Is that a bad thing?
Let's break this bad boy down.  The first thing is the Oreo Cookie crust.  In my opinion, a must have in any cheesecake recipe (or Biscoff cookies…Oh, sweet Biscoff cookies)  Then it's intense brownie batter swirled all throughout velvety thick cheesecake.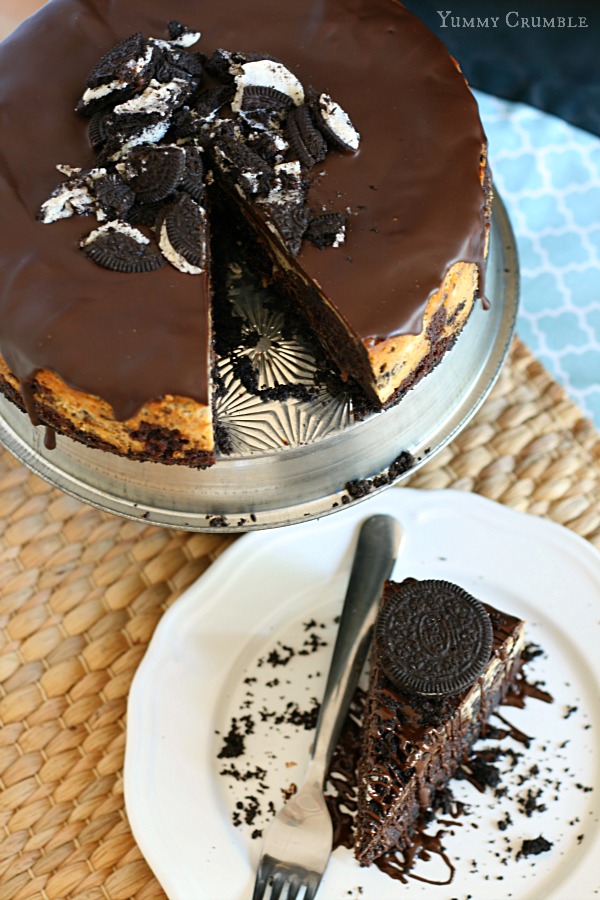 Oreo Brownie Swirl Cheesecake
Ingredients
Oreo Crust
23 Oreo cookies
2 Tbs melted butter
Cheesecake
12 ounces room temperature cream cheese (full fat)
6 tbs sugar
6 tbs room temperature sour cream
½ tsp vanilla extract
¼ tsp salt
1 large egg plus 1 egg yolk
12 chopped oreo cookies
Brownie Layer
1 cup all purpose flour
¾ cup cocoa powder
2 cups sugar
¼ tsp salt
¼ tsp baking powder
3 large room temperature eggs
½ cup melted salted butter
¼ cup vegetable oil
2 tsp vanilla extract
Instructions
Preheat your oven to 350 F and butter a spring form cake pan (9 inch)
In a food processor, blend the Oreos until they are finely ground. Pulse in the butter until they are moistened.
Pour the crushed oreos and butter into the cake pan and firmly press into the bottom and the sides (about ½ inch up the sides)
Bake the crust for about 10 minutes.
In a large bowl, beat the cream cheese on medium high until smooth. Beat in the sugar until fully combined and smooth.
Blend in the sour cream, vanilla, and salt. Next add in the egg and egg yolk until fully incorporated.
Fold in the chopped Oreos and set the cheesecake batter aside.
In a large bowl, blend all the ingredients until the batter is smooth. (Before mixing, place all ingredients in the bowl the order it is written.)
Take ¼ of the brownie batter and spread onto the bottom of the cake pan (on top of the baked Oreo crust)
Using a cookie scoop, alternate scoops of cheesecake batter and brownie batter to create a marble effect.
Cover the top with foil and place in the center of the oven. (you can also fill a roasting pan with boiling water and set on the rack below the cheesecake to prevent the cake from cracking.)
Bake for 1 hour, then check to see if the center has cooked through. Bake an additional 10-15 minutes if not finished.
The brownie batter should still be a tiny bit gooey before taking out. It will finish baking. But you still want the brownie part to be gooey and fudgy.
When the time is up, open the oven door halfway and let the cheesecake sit inside the oven while it cools down.
Let completely cool before slicing. You can put it in the refrigerator to chill.
Drench the cheesecake in melted dark chocolate and top with more crushed Oreos.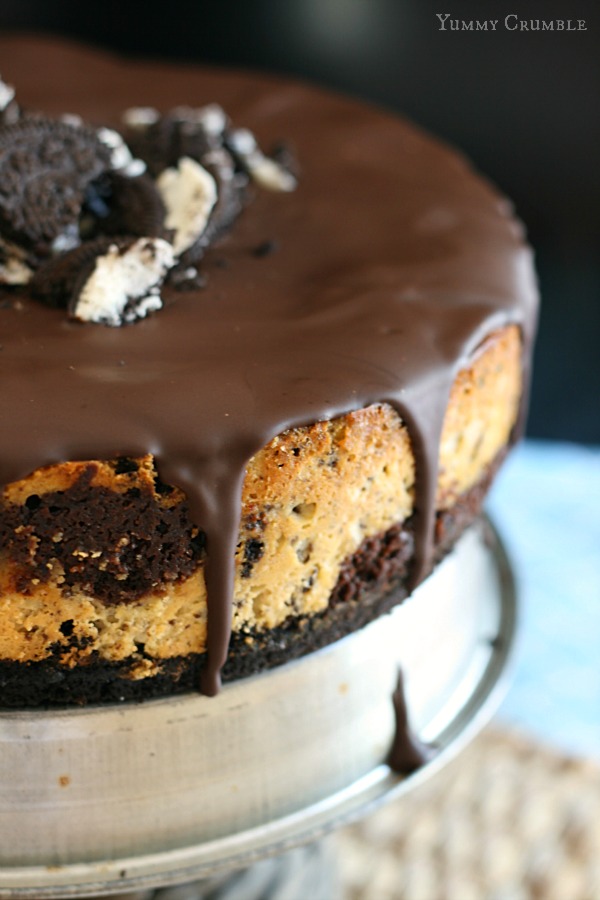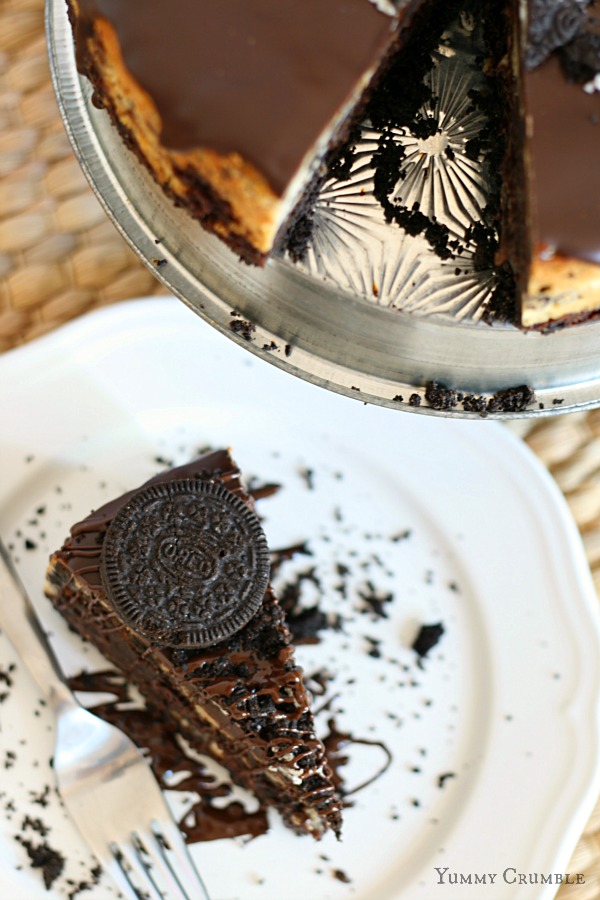 Here are some more knock you in the face desserts: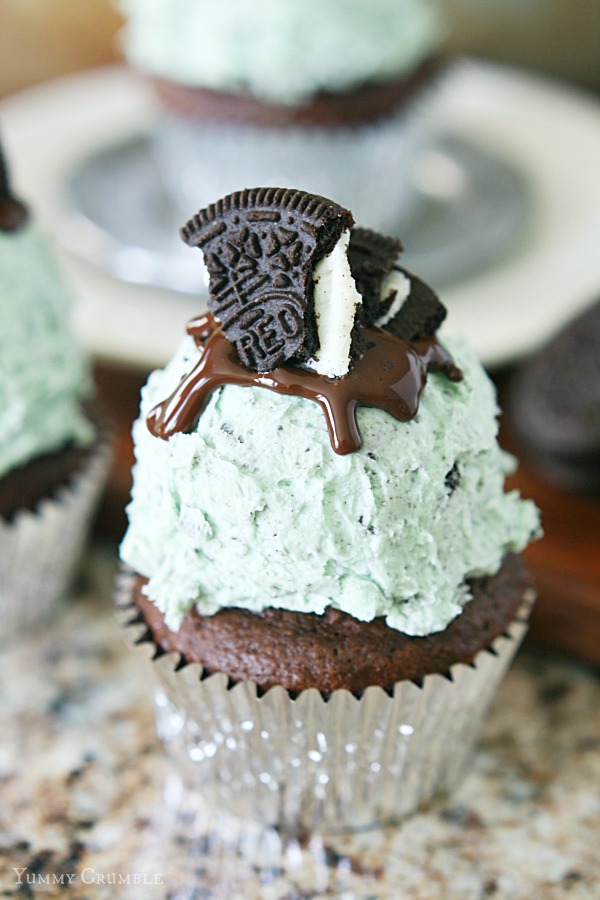 Mint Cookies and Cream Oreo Cupcakes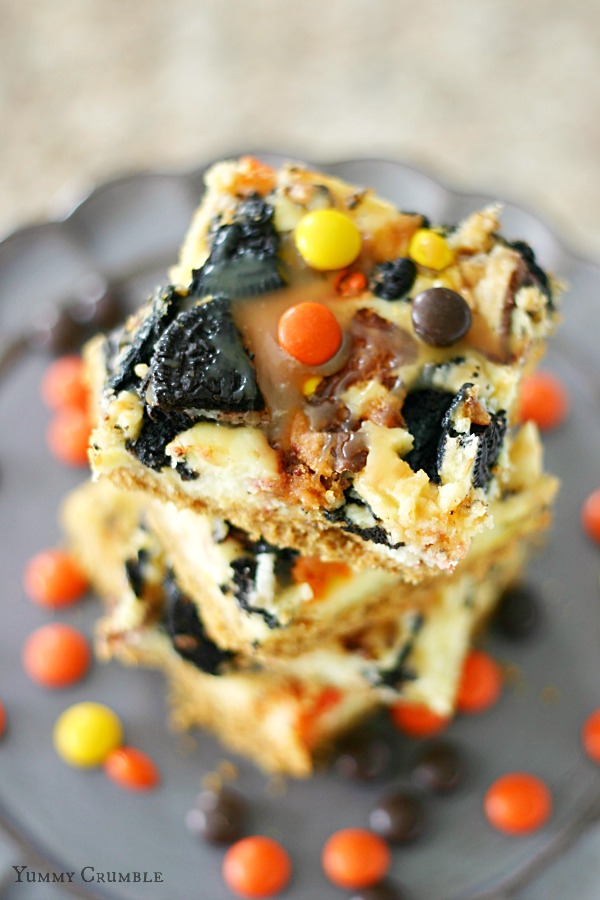 Halloween Candy Cheesecake Bars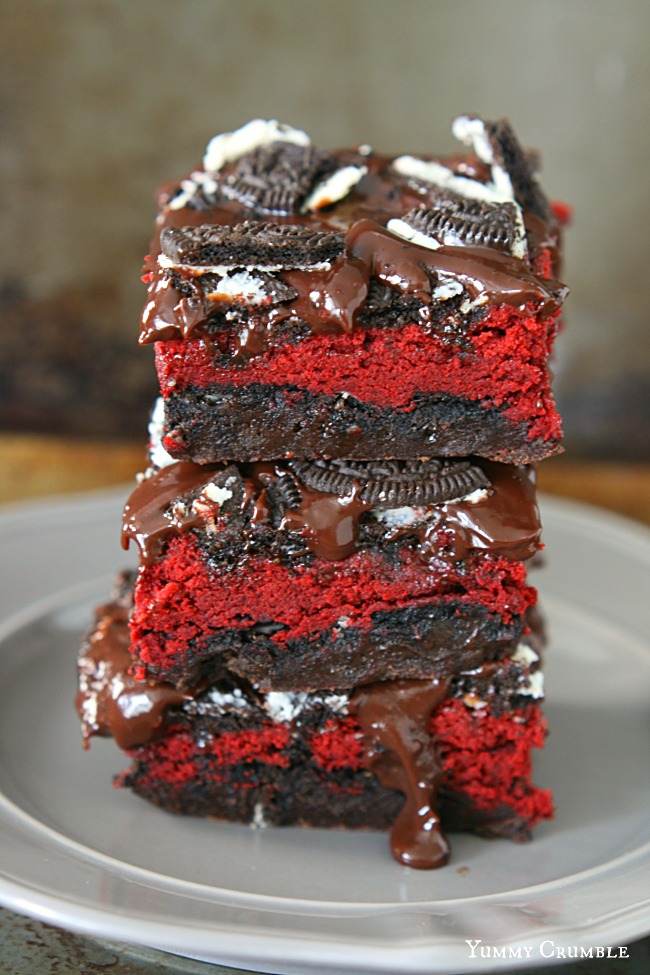 Red Velvet Oreo Brownies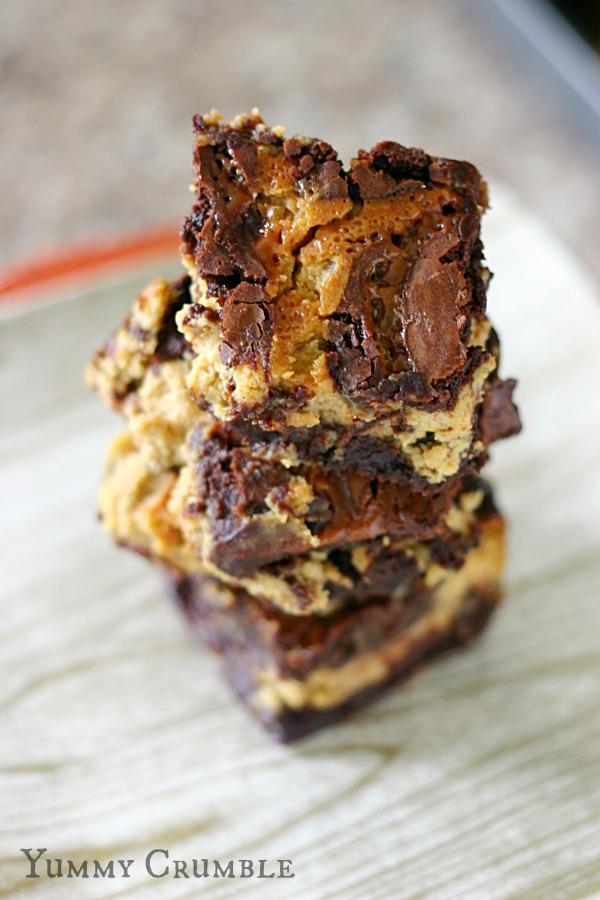 Caramel Pumpkin Cheesecake Brownies