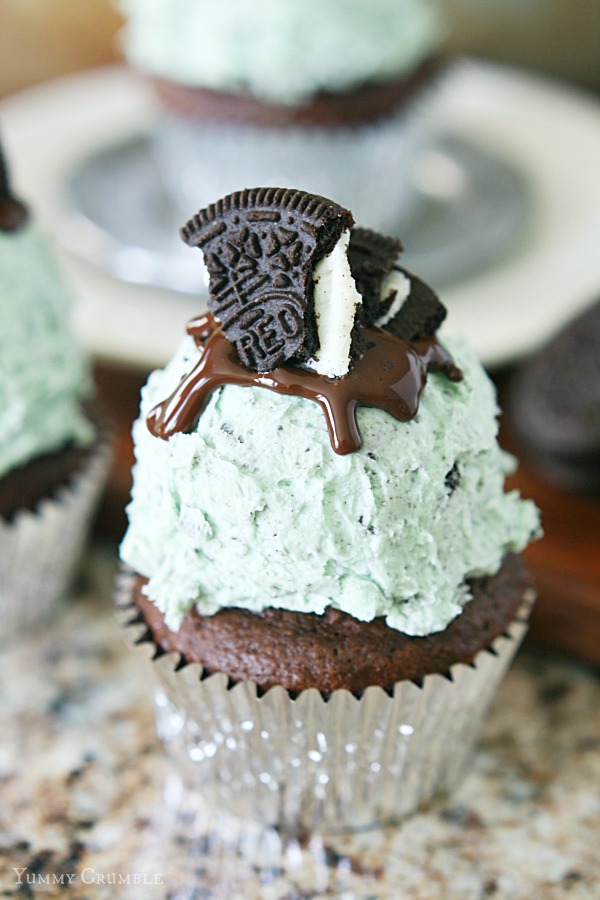 Dark chocolate cupcakes topped with minty green cookies and cream frosting, then drizzled with melted chocolate and crushed oreos.  These Mint Cookies and Cream Oreo Cupcakes are a mouthful, but so worth it!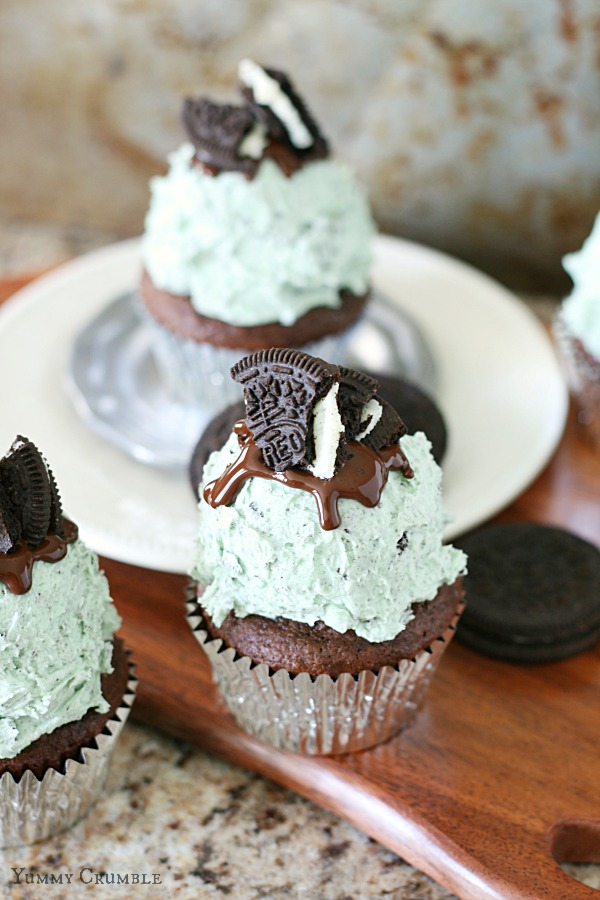 Quick…what's your favorite ice cream?  If you don't say Mint Chocolate Chip, you've lost some points with me.  It's seriously the best ice cream ever.  I mean, you get fresh breath afterwards.  That's pretty awesome.  I've been wanting to make cupcakes with big scoops of "ice cream" looking frosting for a while now, and since March is bringing out all the minty treats, a chocolate mint cupcake was a no brainer!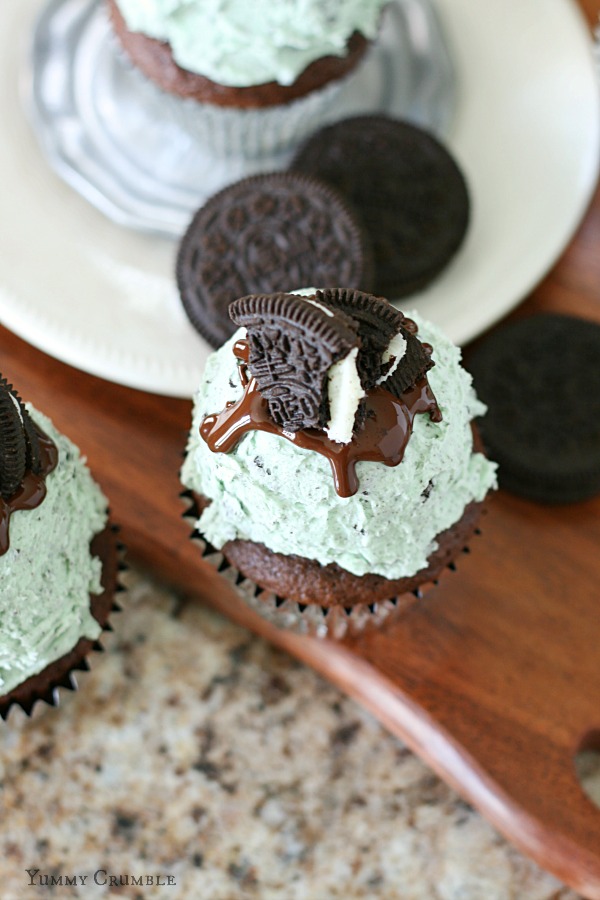 I know I totally missed the mark with not posting these within the first two weeks of March.  But here they are!  In all their minty oreo glory!  Mint Cookies and Cream Oreo Cupcake glory that is 🙂
Mint Cookies and Cream Oreo Cupcakes
Ingredients
Chocolate Cupcakes
1 cup all-purpose flour
½ cup packed light-brown sugar
⅓ cup granulated sugar
⅓ cup cocoa powder
1 tsp baking powder
½ tsp baking soda
½ tsp salt
⅓ cup vegetable oil
⅓ cup cream
1 large egg
1 tsp vanilla extract
⅓ cup brewed coffee
¼ cup buttermilk
Mint Oreo Frosting
1 cup softened butter
4-6 cups powdered sugar
1-2 drops peppermint extract
1-2 tbs milk
1-2 drops green food dye
crushed oreos
Instructions
Chocolate Cupcakes
Preheat oven to 350 F and line your cupcake pan.
In a large bowl whisk together the flour, brown sugar, granulated sugar, cocoa powder, baking powder, baking soda and salt.
With an electric mixer on low, add in vegetable oil, cream, egg and vanilla extract and mix until fully incorporated.
Pour in coffee and beat some more.
Add in buttermilk and mix until just combined.
Fill your cupcake liners ⅔ full and bake for 16-18 minutes or until an inserted toothpick comes out clean.
Set aside to cool.
Mint Oreo Frosting
Beat softened butter with an electric mixer until light and fluffy.
Add sugar one cup at a time until blended.
Add the milk, peppermint extract, and food dye and mix on high until light and fluffy.
Add a little more sugar if you would like it stiffer.
Add the crushed oreos and mix until everything is mixed.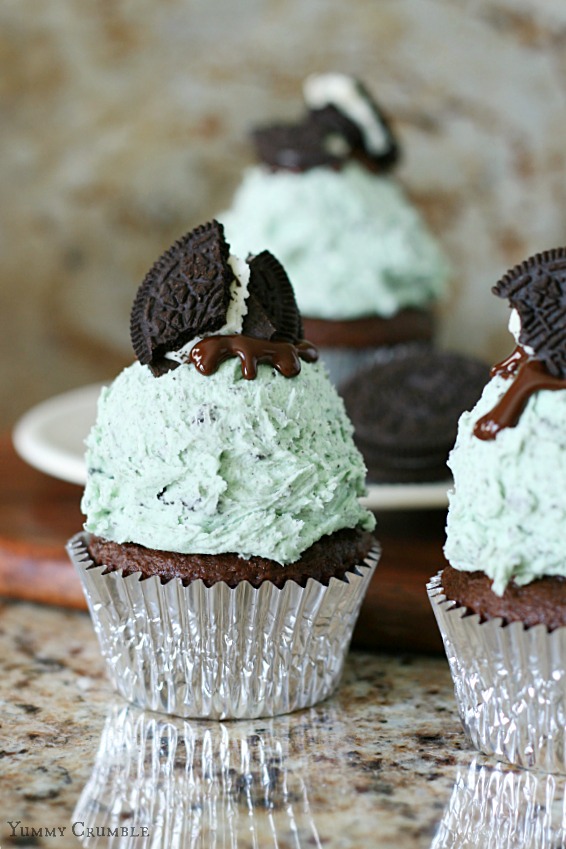 Some more goodies: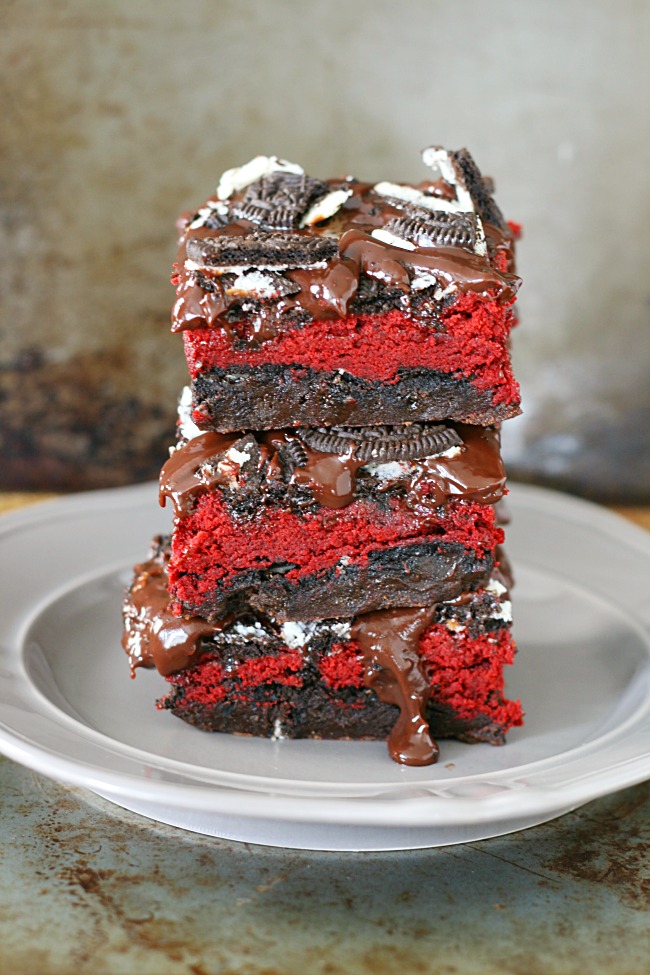 Red Velvet Oreo Brownies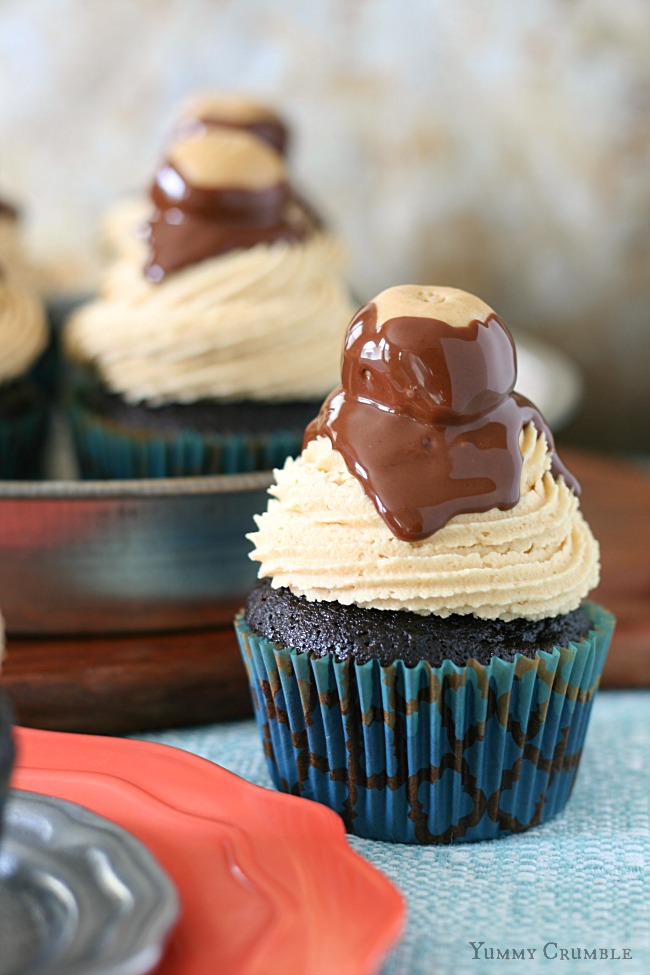 Peanut Butter Buckeye Cupcakes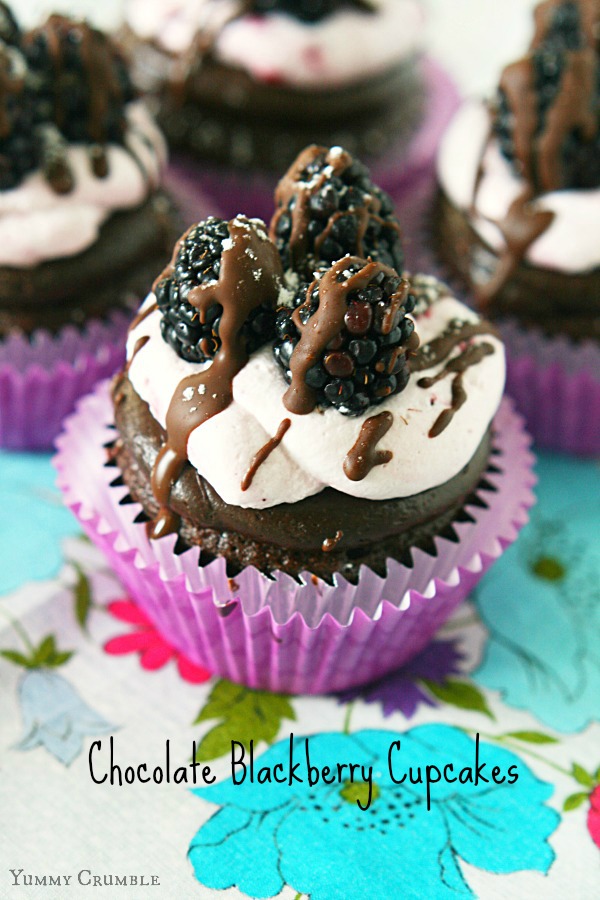 Chocolate Blackberry Cupcakes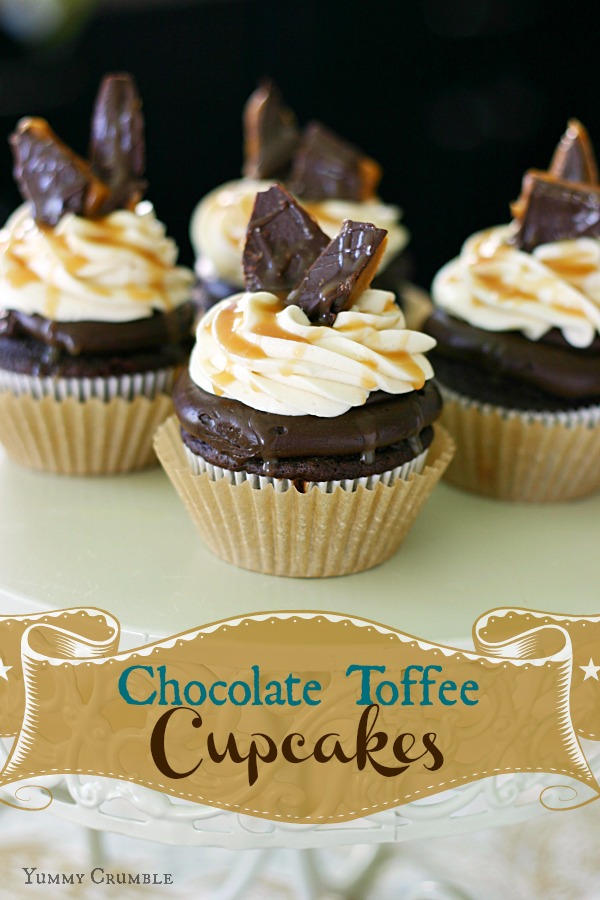 Chocolate Toffee Cupcakes