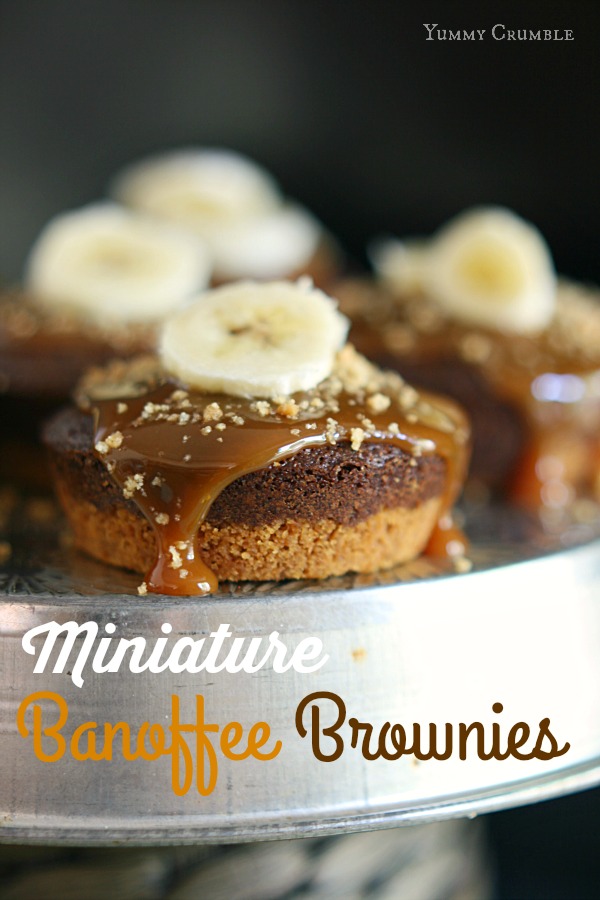 Single serving dark chocolate fudgy brownies baked into a buttery graham cracker crust and then drenched in salted caramel.  The sweet banana slices on top finish these Miniature Banoffee Brownies.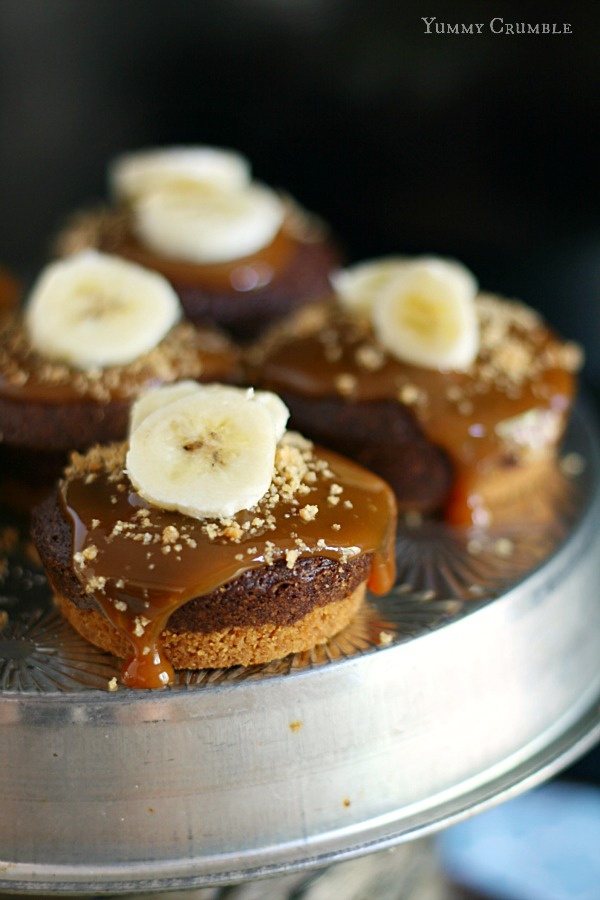 Raise your hand if your'e a lazy baker.  Anyone? I can't be the only one, right?  It sounds silly but sometimes I feel mixing brownie batter can be a little too labor intensive.  Even the one bowl kind without melting chocolate.  After reading that back to myself, I just realized I'm a lame-o.  It's time to amp things up with these Miniature Banoffee Brownies.  But not too much amping people.  I'm lazy remember?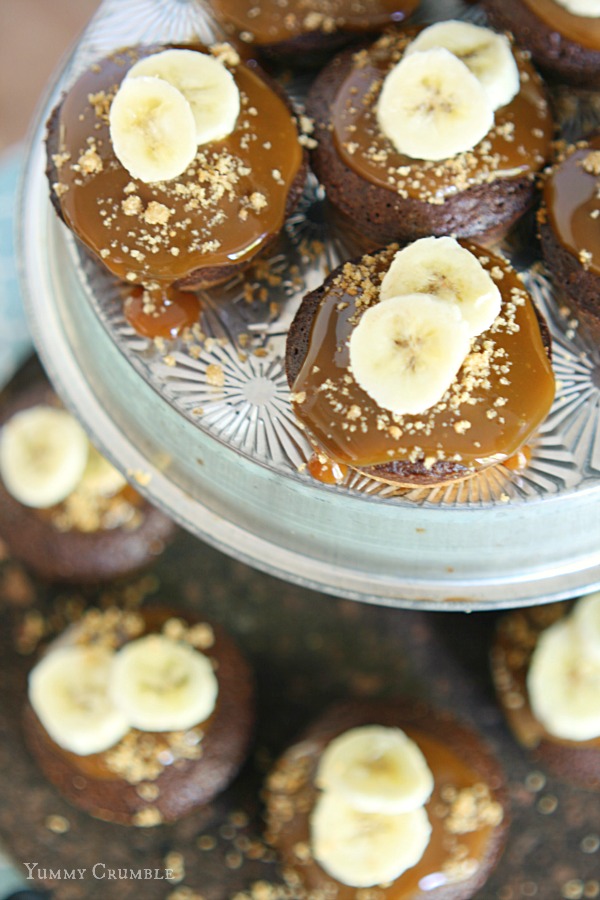 These start with a nice buttery crust made from either graham cracker crumbs, or my favorite, McVitie's Digestive cookies.  Iv'e found it quite difficult to find Honey Maid graham crackers here in Dubai, but McVitie's I find are even better.  I used butter and a little honey in the crust for a nice honey flavor.  The best thing about these Miniature Banoffee Brownies?  You make them in a muffin tin for nice individual sized servings.  Plus, they scream adorable.  I used a simple fudgy brownie recipe...minus melting chocolate.  Me = Lazy.  Then topped them with a nice salted caramel and banana slices.  Done!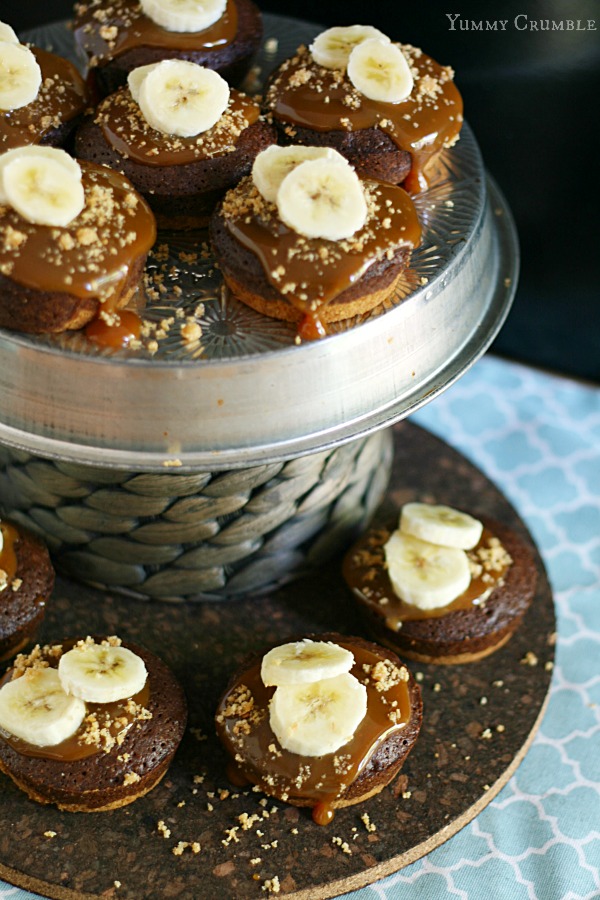 Miniature Banoffee Brownies
Ingredients
Honey Crust
1½ cups graham cracker crumbs
1 tbsp. honey
3 tbsp. unsalted butter melted
Brownies
1 cup sugar
½ cup melted butter
2 room temp eggs
½ cup flour
⅓ cup cocoa powder
large pinch of salt
Instructions
Honey Crust
Start by preheating your oven to 350 C and spraying a standard size cupcake tin with cooking spray. You could also line then with cupcake liners.
In a medium bowl, mix together the graham cracker crumbs, butter, and honey until moist. It should resemble wet sand. If you feel it's not wet enough, add a little more butter.
Distribute the crumbs evenly into each cupcake pressing firmly to the bottom.
Bake 8-10 minutes and then let cool.
Brownies
In a large bowl, whisk together the sugar, butter, and eggs until combined.
Stir in the flour, cocoa powder, and salt until just combined.
Using a cookie scoop, distribute the dough evenly among the cupcakes.
Bake for 20 minutes or until an inserted toothpick comes out clean. Try not to over bake these. You want them to stay chewy!
Once they have cooled, pop them out of the tin and generously pour your favorite caramel on top and garnish with graham cracker crumbs, sea salt, and banana slices.
 The recipe for the crust came from Sprinkle Bakes, and the brownie recipe was adapted from Baker Betty.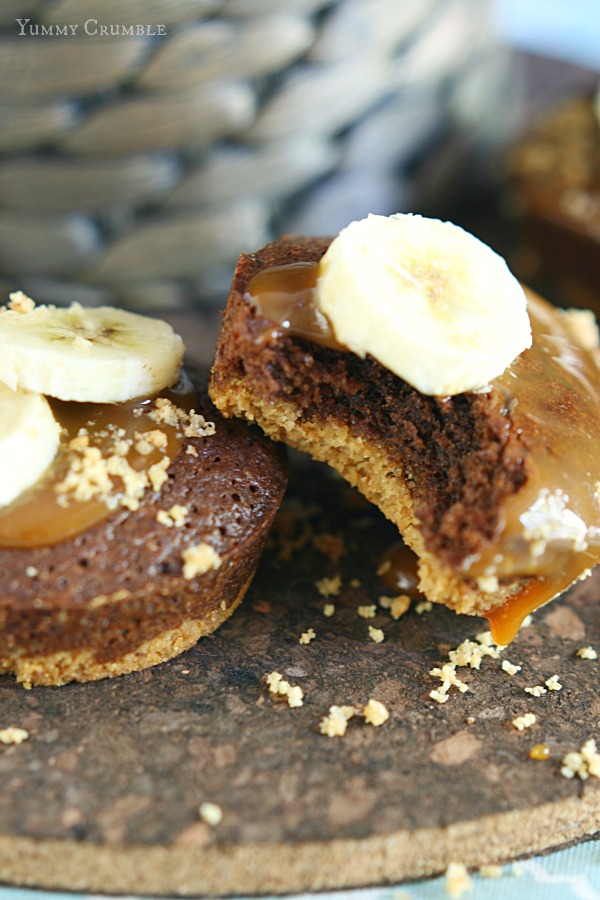 Try these too!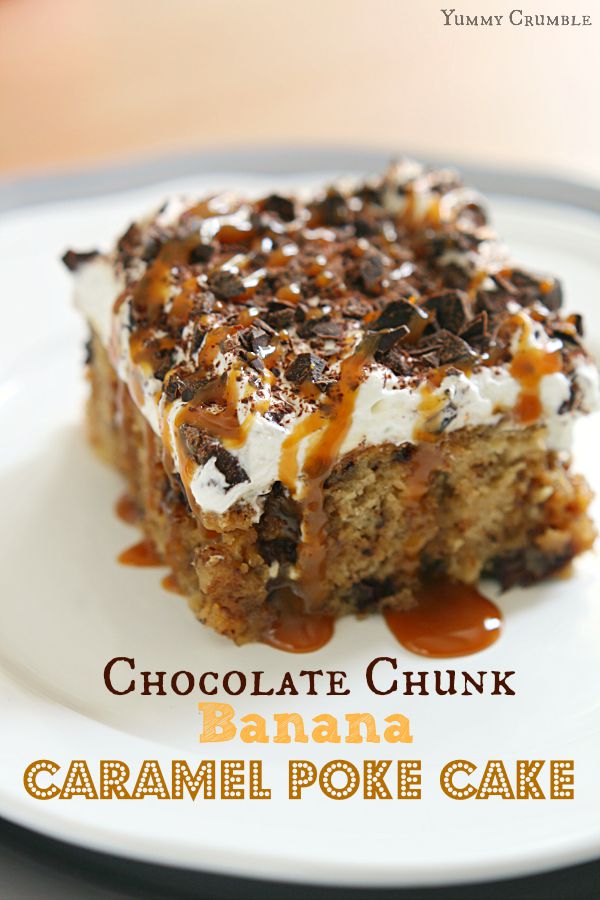 Chocolate Chunk Banana Caramel Poke Cake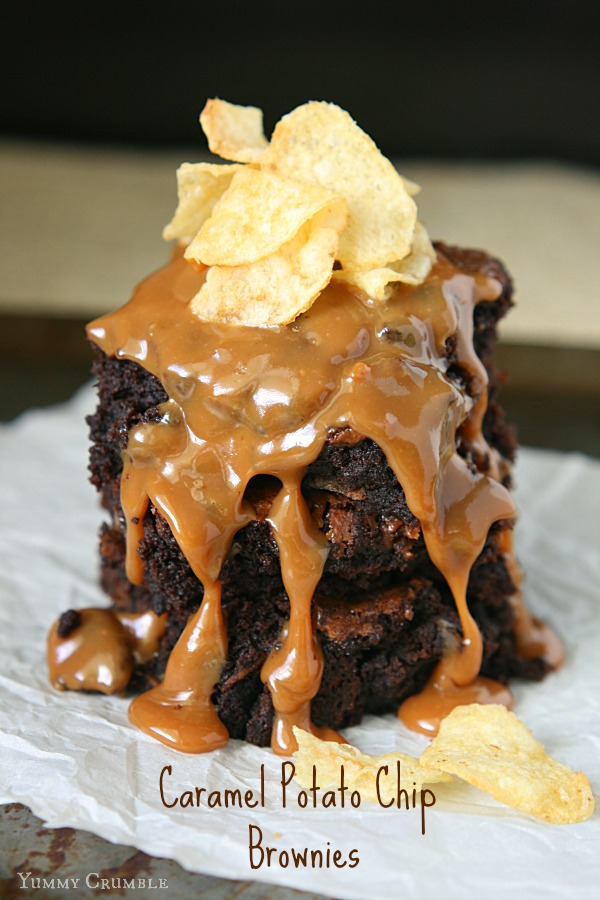 Caramel Potato Chip Brownies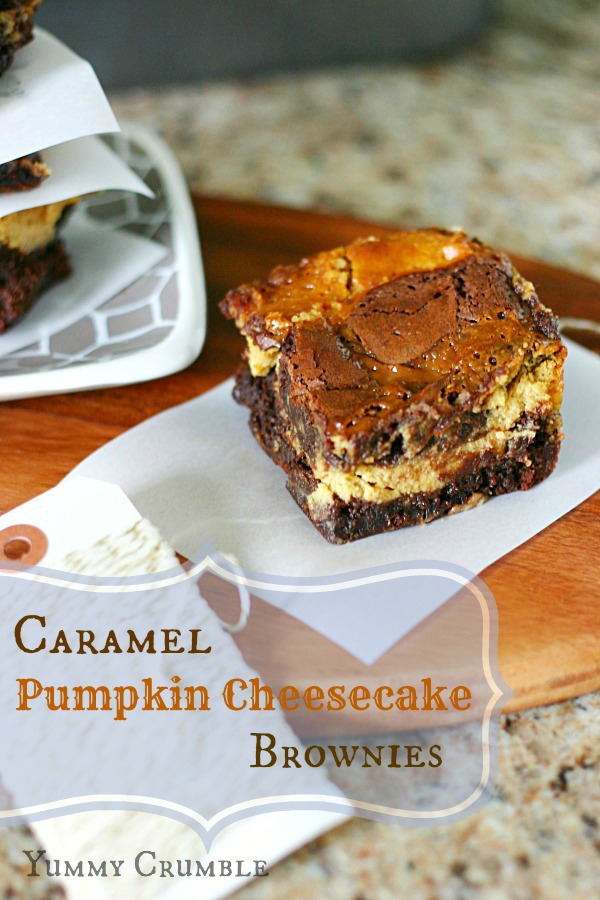 Caramel Pumpkin Cheesecake Brownies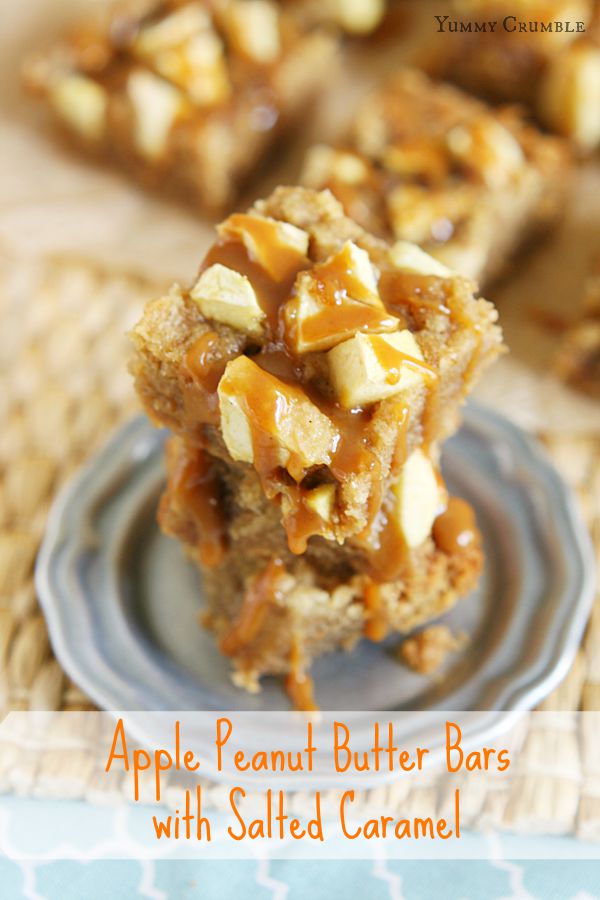 Apple Peanut Butter Bars with Salted Caramel