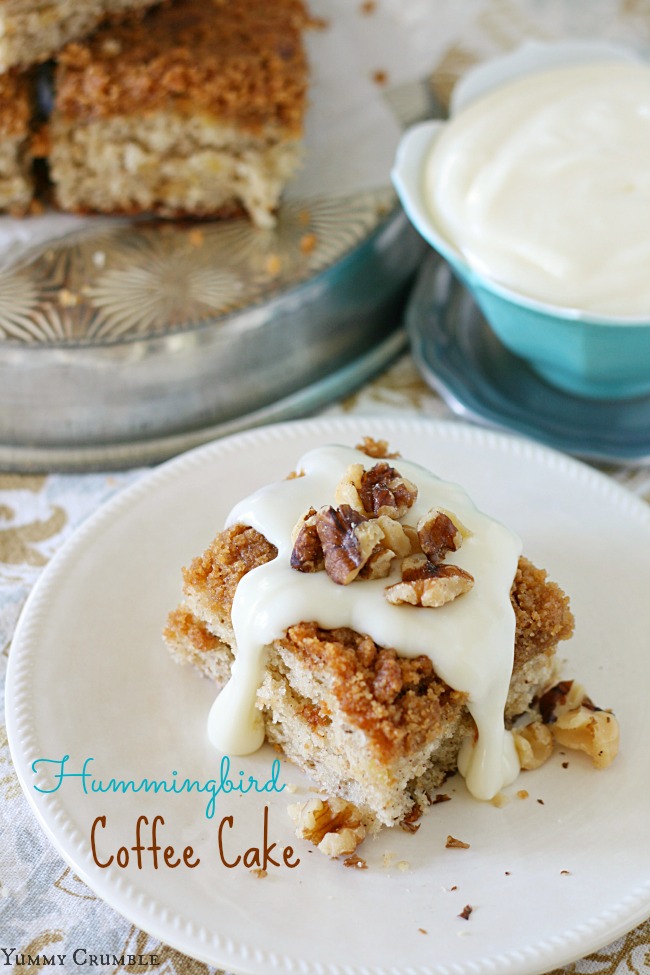 A gorgeous retro cake made of banana, pineapple, walnuts, a crunchy cinnamon sugar streusal, and topped with a cream cheese glaze.  Make this Hummingbird Coffee Cake the perfect excuse to have cake for breakfast!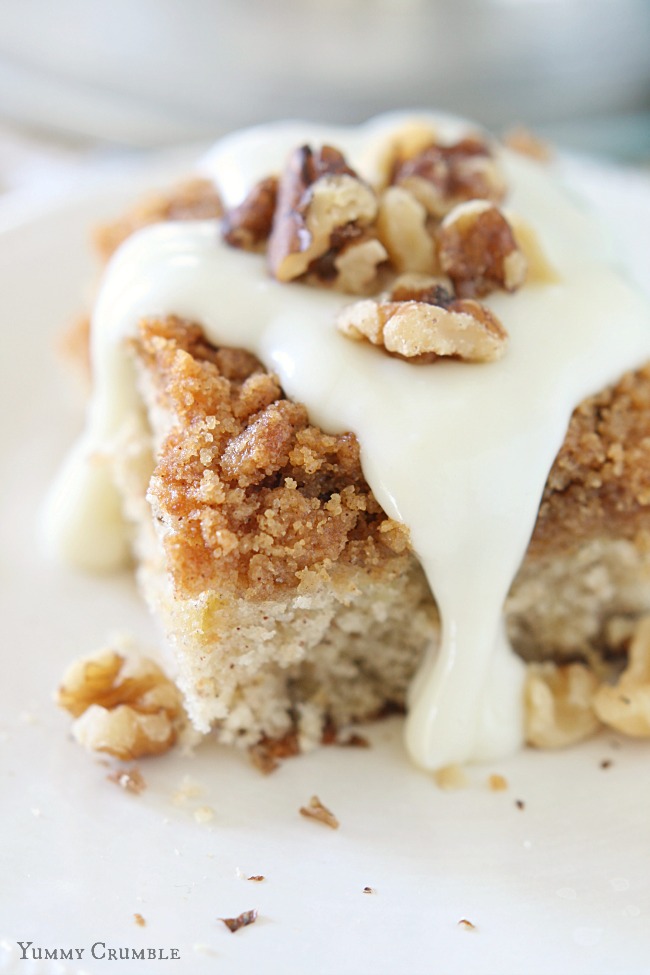 You know how I know it's time to bake with bananas?  By the colony of fruit flies that have migrated to my kitchen.  They hit the mecca every week.  I think they've finally made it into the iron age, because I swear they're wielding swords now.  I want to tell them they don't need to fight!  The bananas are coming every Thursday so they can party until I get to them.  I know….Ew.  Guys, I swear this Hummingbird Coffee Cake is fruit fly free.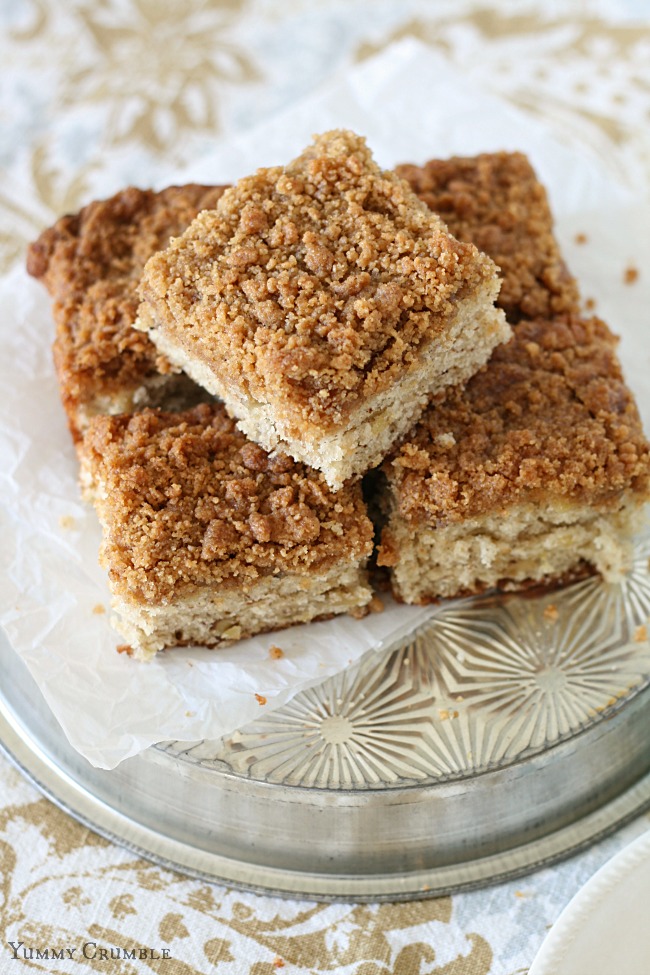 Until I started blogging, I have never heard of this wondrous cake called Hummingbird Cake.  It was in a 1978 Southern Living issue so I was already sold on it's vintage charm.  I'm a retro / vintage addict.  I did a little research and discovered it was the most requested cake in Southern Living history.  Double sold.  I knew I had to make this.  I also wanted an excuse to eat a cake smothered in cream cheese glaze for breakfast.  Enter: Hummingbird Coffee Cake.  Ta Da!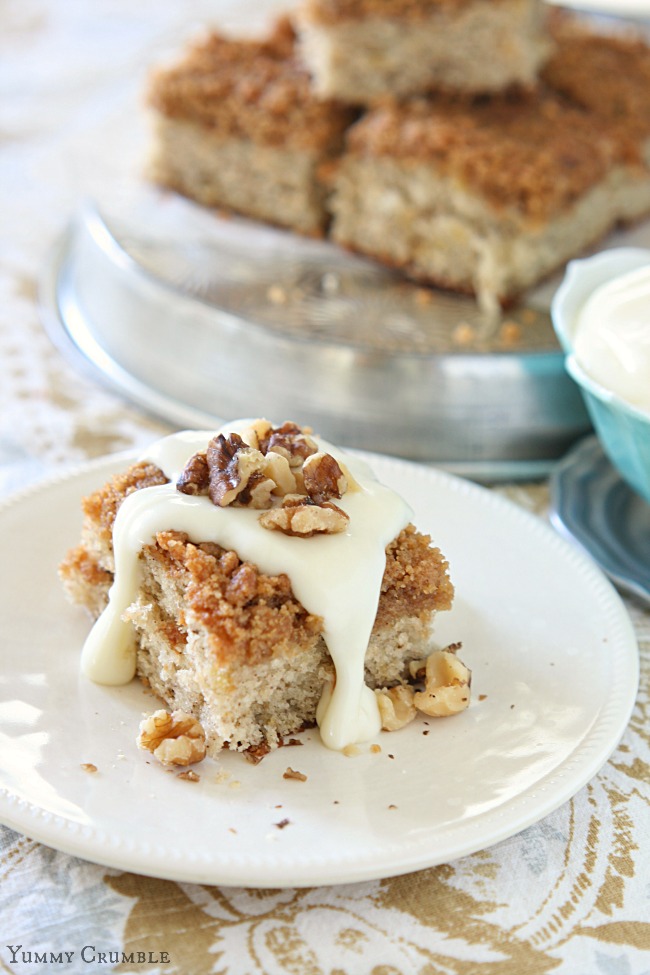 Hummingbird Coffee Cake
Ingredients
Hummingbird Cake
1½ cups all-purpose flour
½ teaspoon baking soda
½ teaspoon salt
1 cup sugar
½ teaspoon ground cinnamon
2 large eggs, beaten
½ cup vegetable oil
1 teaspoon vanilla extract
1 (8-ounce) can crushed pineapple, undrained
½ cup chopped pecans
1 mashed banana
Cinnamon Streusal Topping
1 cup all purpose flour
1 cup light brown sugar
½ cup softened butter
1 teaspoon cinnamon
Cream Cheese Glaze
4 oz room temperature cream cheese
1 cup powdered sugar
¼ cup room temperature butter
½ tsp vanilla extract
½ cup whole milk or cream
Instructions
Hummingbird Cake
Preheat oven to 350 F. Prepare a 9 x 13 baking dish with foil and cooking spray.
In a large bowl whisk together the flour, baking soda, salt, sugar, and cinnamon.
In another bowl, whisk the eggs until beaten. Mix in the oil, vanilla, pineapple, banana, and pecans. Don't beat, just mix until combined.
Then gently fold the wet ingredients into the dry ingredients, being careful to not over mix.
Pour the batter in the pan.
In a medium bowl mix together the streusal ingredients until it resembles wet sand.
Sprinkle over the batter and bake for 40-50 minutes, or until an inserted toothpick comes out clean.
Cream Cheese Glaze
With an electric mixer, beat together the cream cheese, butter, sugar, and vanilla.
Slowly mix in the milk until smooth and creamy.
Pour on top of coffee cake servings.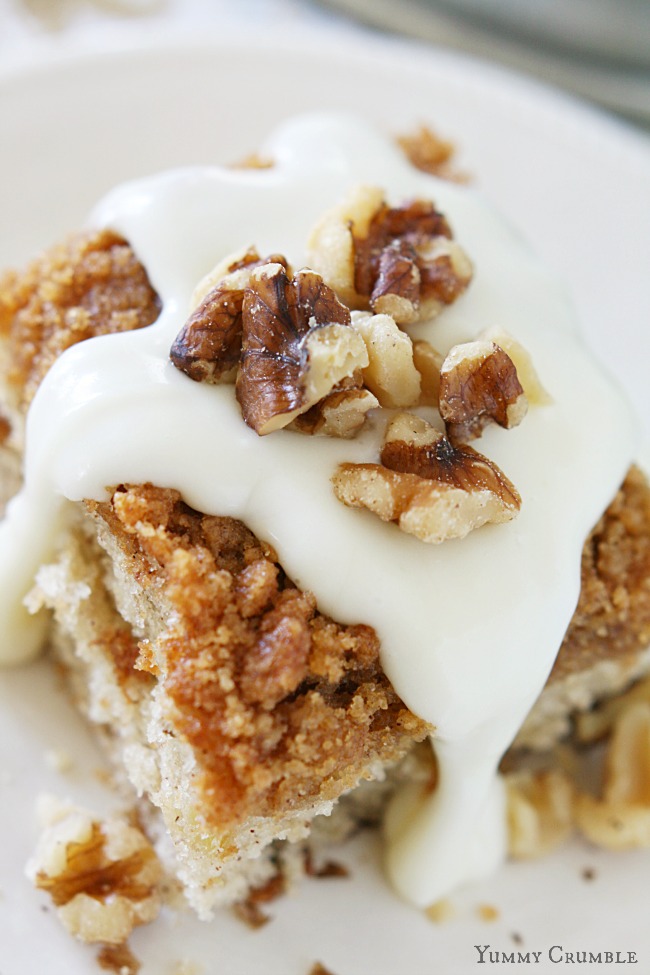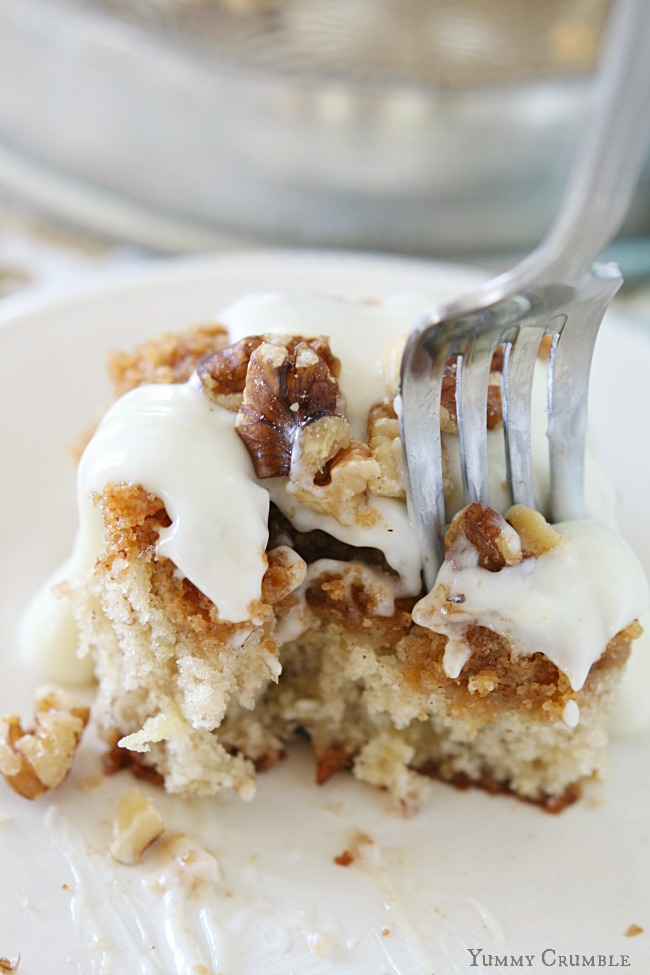 Some more of my favorites: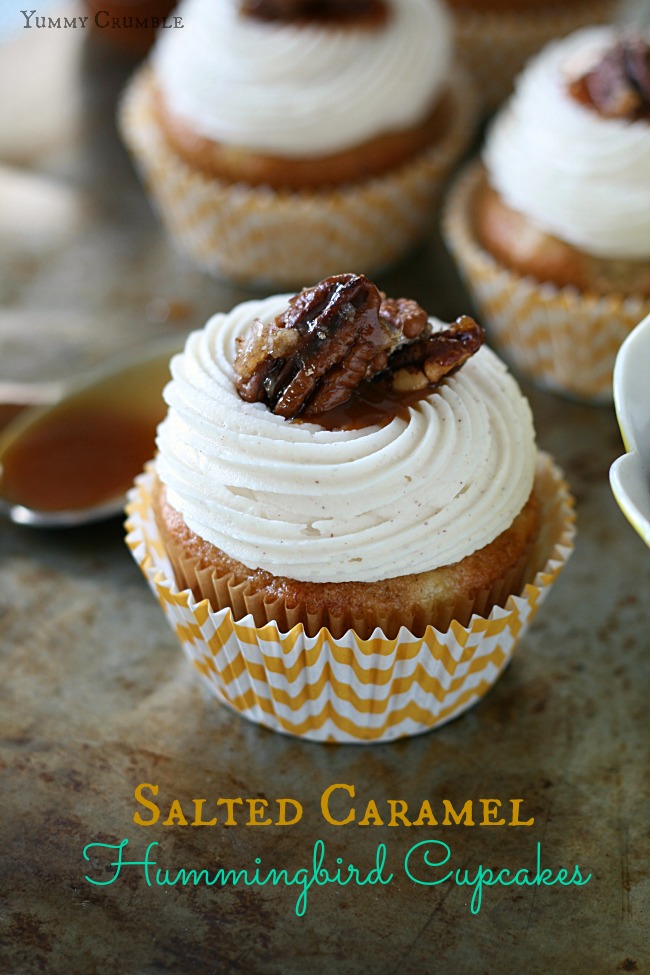 Salted Caramel Hummingbird Cupcakes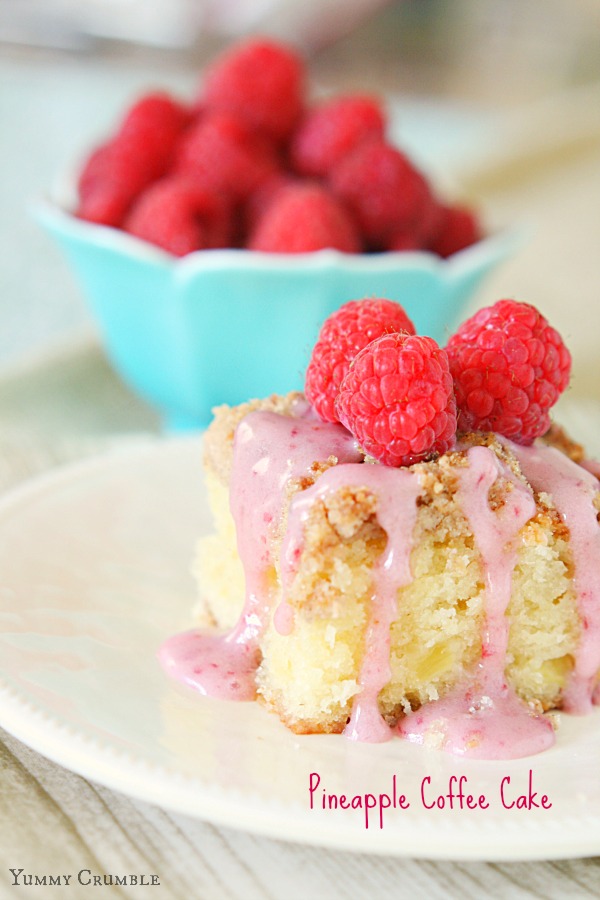 Pineapple Coffee Cake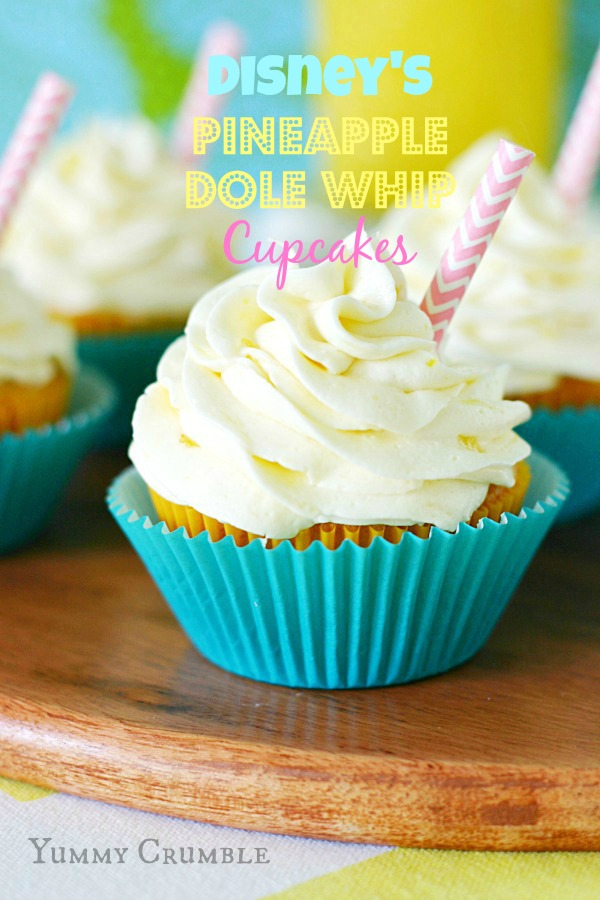 Pineapple Dole Whip Cupcakes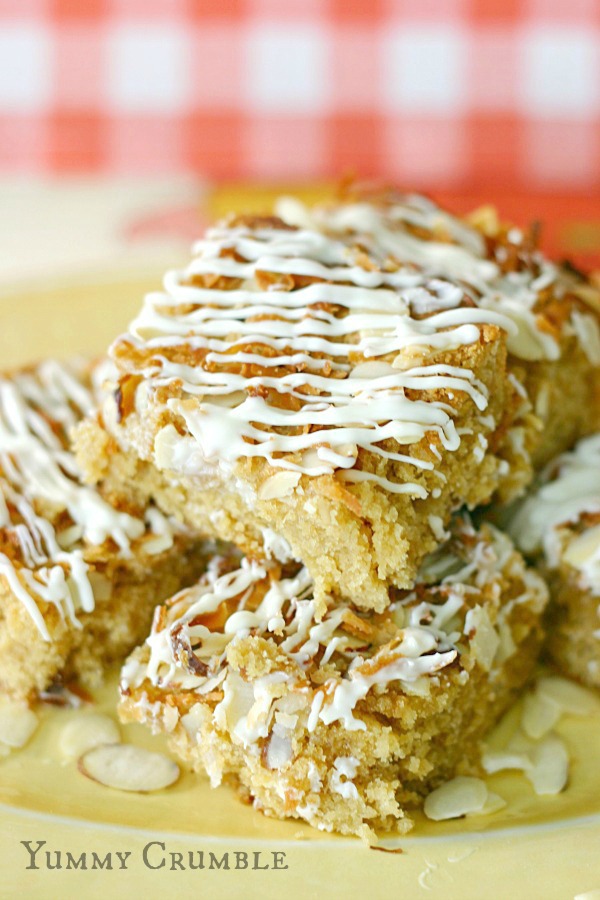 White Chocolate Pineapple Coconut Cookie Bars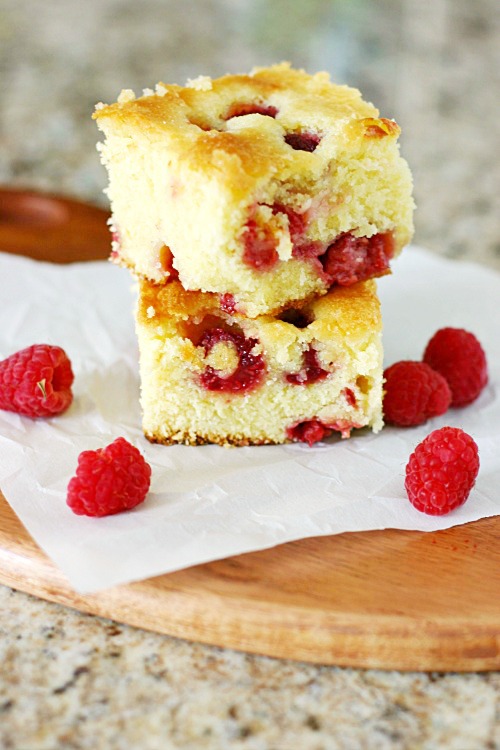 Lemon Raspberry Coffee Cake
Apple Cinnamon Baklava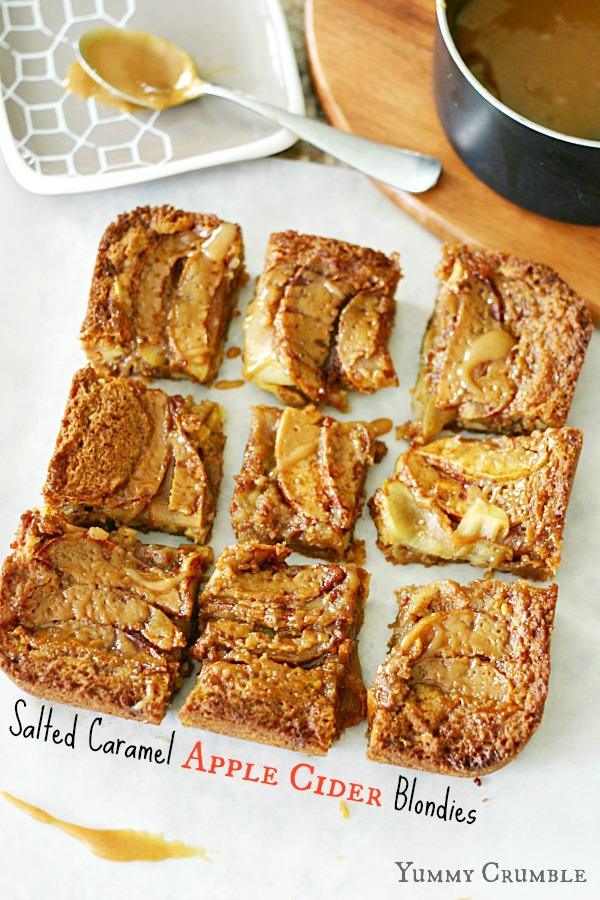 Salted Caramel Apple Cider Blondies