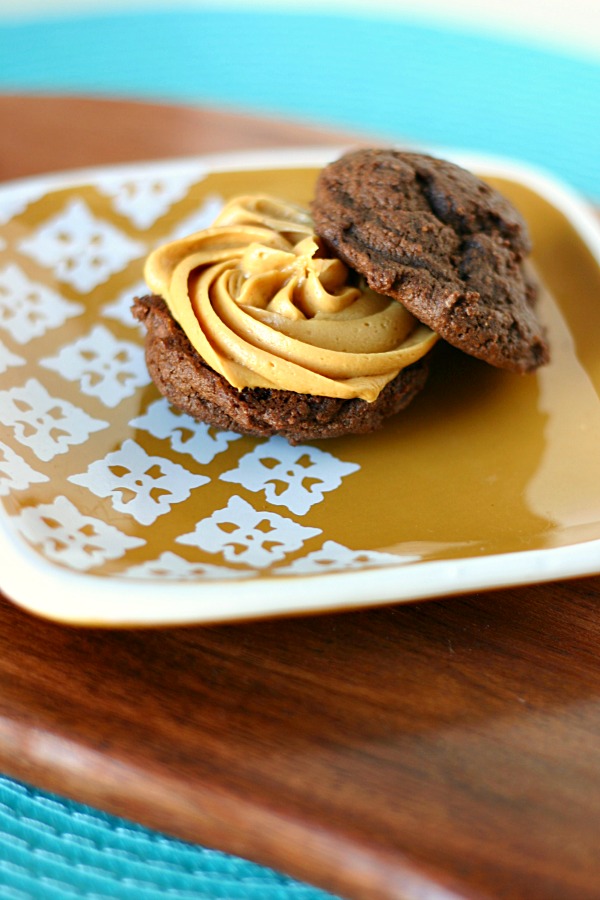 Double Chocolate Chip Cookies with dulce de leche frosting.  Warm caramel flavor mingles with dense dark chocolate in these delectable cookie sandwiches.
So I couldn't stay away from my love for too long.  I dabbled in some white chocolate (aka naked chocolate) recipes, hit up on some strawberry and raspberry desserts, and dove into lemon paradise, but it's so nice to come back to my one and only.  All my co-workers know my undying love for chocolate.  Every single day I pack a little zip lock bag full of dark or semi sweet chocolate chips.  You know, in case of an emergency.  I eat some at every meal.  Not lying.
Breakfast, lunch, and dinner baby.
Oh, and second breakfast.  Don't forget second breakfast.  And Elevenses.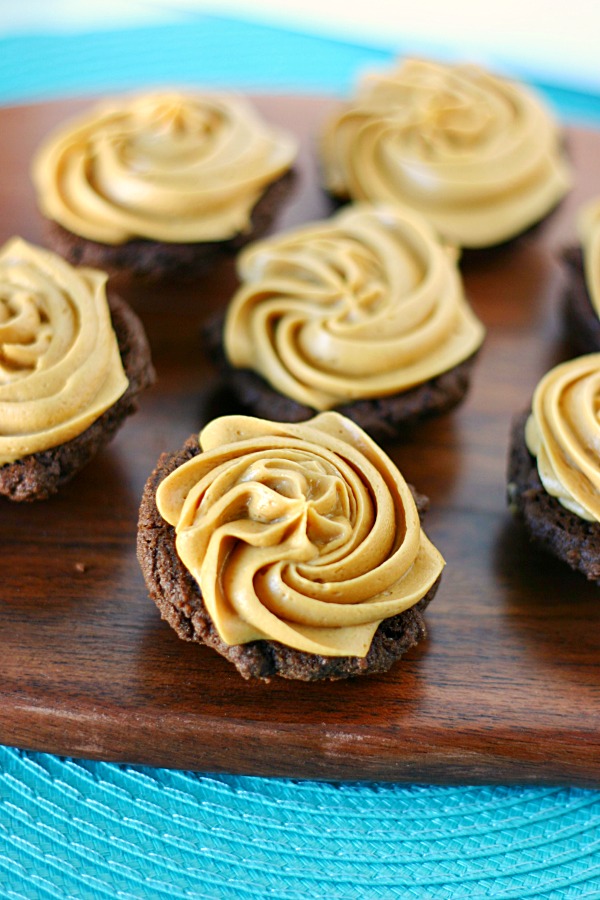 To satisfy my current craving for dark chocolate I was on the hunt.  On the hunt for something rich, chewy, fudgy, dense, dark, and chewy.  I said chewy already, right?  I've never made double chocolate chip cookies before, so like anything I've never made, I crossed my little fingers hoping I picked the right recipe from online.
Oh, and I did.  These Double Chocolate Chip Cookies with Dulce De leche Frosting turned out amazing!  They were indeed chewy, and everything I mentioned before that.  I sandwiched them with my favorite dulce de leche frosting and I was on my way to a chocolate coma.
But it's okay.  We all know the best kind of coma is a chocolate coma.
Double Chocolate Chip Cookies with Dulce de Leche Frosting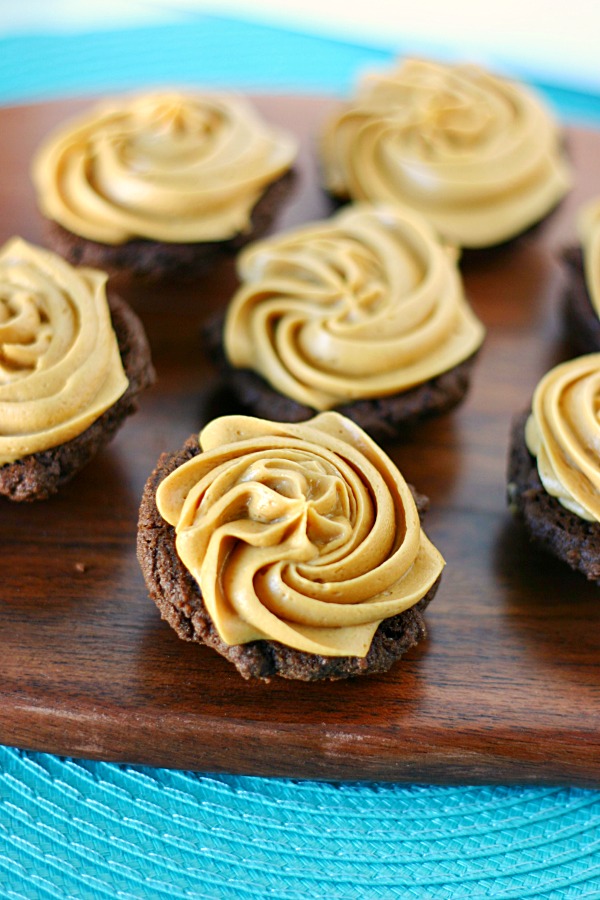 Ingredients
Double Chocolate Chip Cookies

1 cup plus 2 tablespoons unsalted butter at room temperature (2 1/4 sticks)
1 cup granulated sugar
1 cup dark brown sugar
2 eggs
2 teaspoons vanilla extract
2 1/2 cups all-purpose flour
3/4 cups unsweetened cocoa powder
1 teaspoon baking soda
1/2 teaspoon salt
1 cup dark chocolate chips
1 cup milk chocolate chips

Dulce De Leche Frosting

10 tbs dulce de leche
4 tbs softened butter
2- 2 1/2 cups confectioner's sugar
1 tsp vanilla extract
1-2 tbs milk
Instructions
Preheat oven to 350 F and prepare your cookie sheets with parchment paper.
In a large bowl, cream butter and sugars until light and fluffy.
Add each egg one and a time mixing after each one to make sure incorporated. Then add vanilla and mix.
In a separate bowl whisk together the flour through to the salt.
On low, mix the dry ingredients to the wet in additions until fully mixed. Dough will be super thick.
Fold in chocolate chips.
Using a small cookie scoop, place balls of dough on cookie sheets and bake for about 9-12 minutes being careful to not overbake.
For the frosting, In a large bowl beat butter, dulce de leche, vanilla and sugar until fluffy.
Add milk to thin out frosting if needed.
Once cooled, pipe the dulce de leche frosting and top with another cookie.
Eat like the cookie monster. Try it. It's totally fun.
http://yummycrumble.com/double-chocolate-chip-cookies-dulce-de-leche-frosting/
The double chocolate chip cookies were slightly adapted from Inspired Taste.  The dulce de leche frosting is from my White Chocolate Alfajor Cupcakes.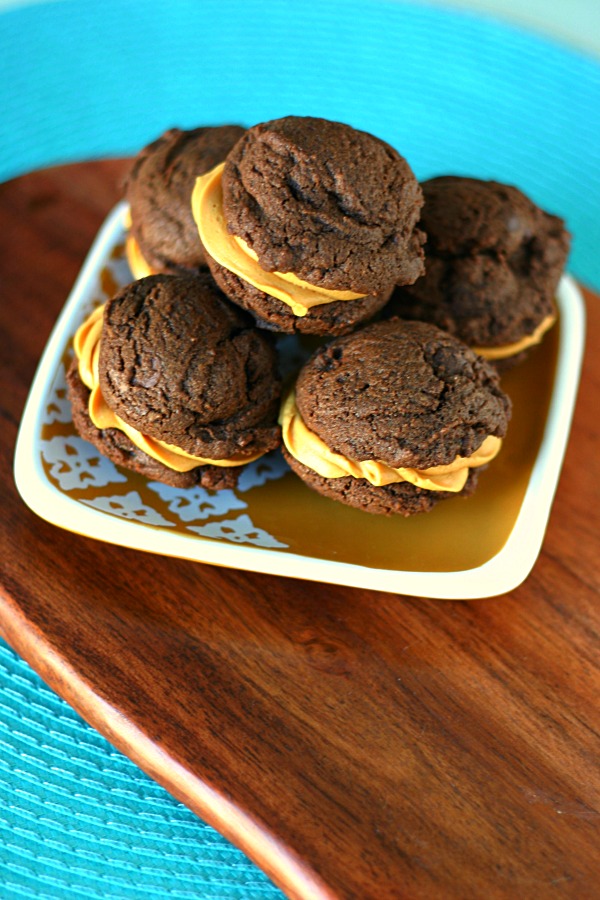 These are totally killer.
Chocolate will definitely be the cause of my death one day.
If you like dulce de leche, try these: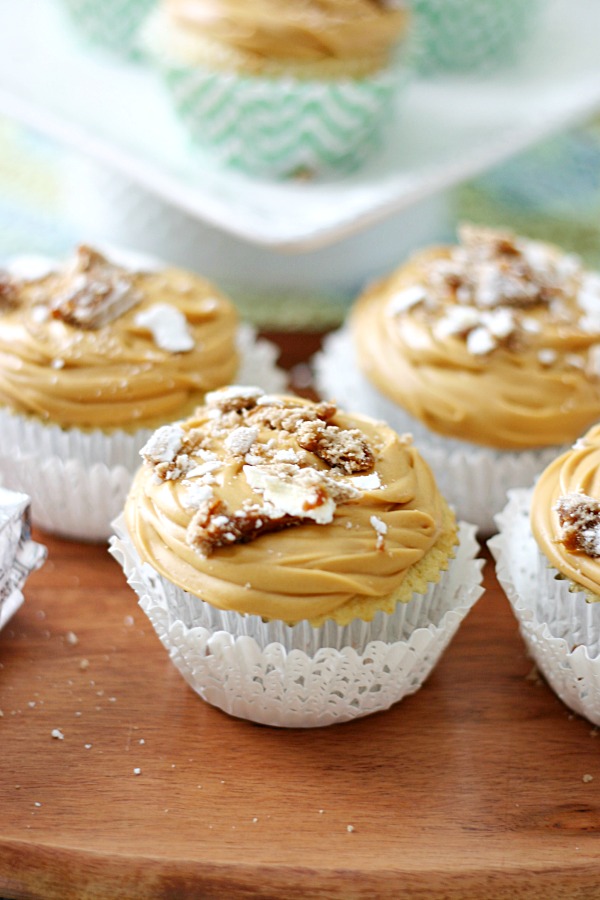 White Chocolate Alfajor Cupcakes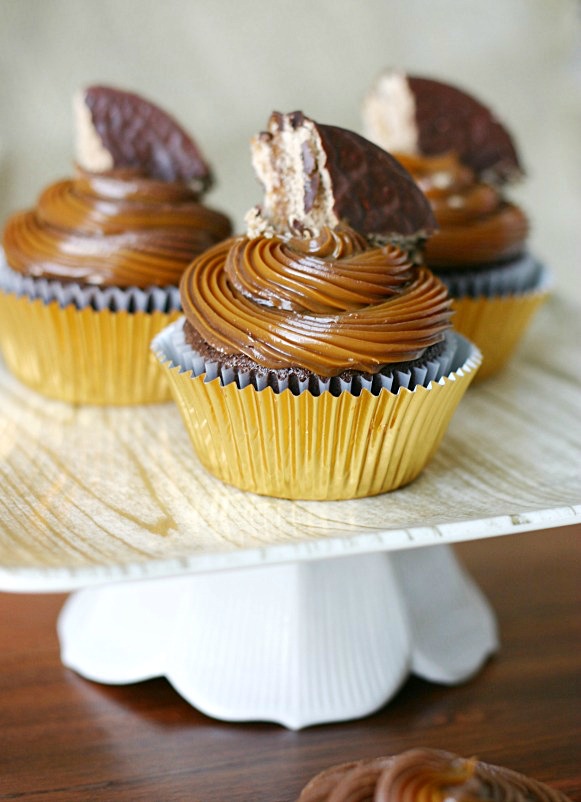 Chocolate Alfajor Cupcakes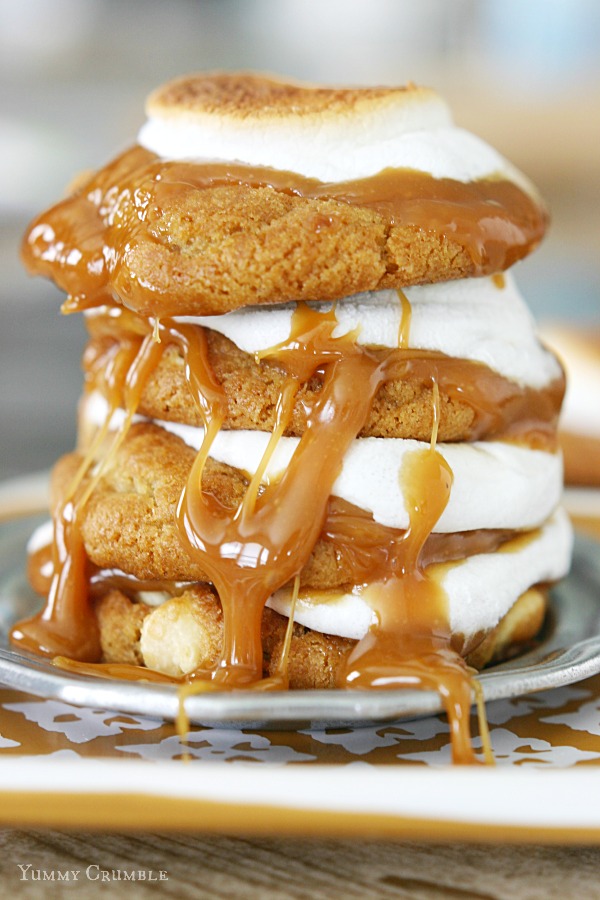 Caramel White Hot Chocolate Cookies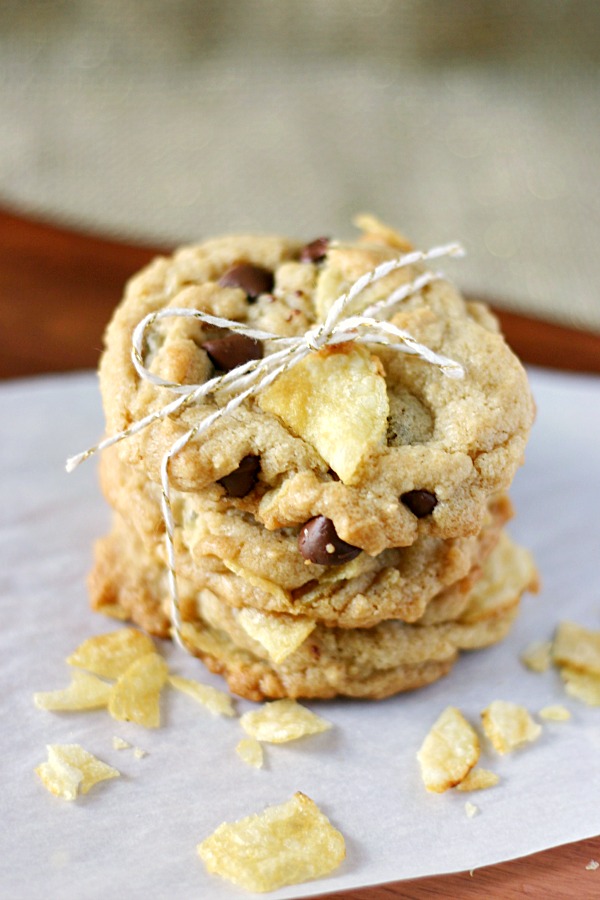 Vegan Chocolate Chip Potato Chip Cookies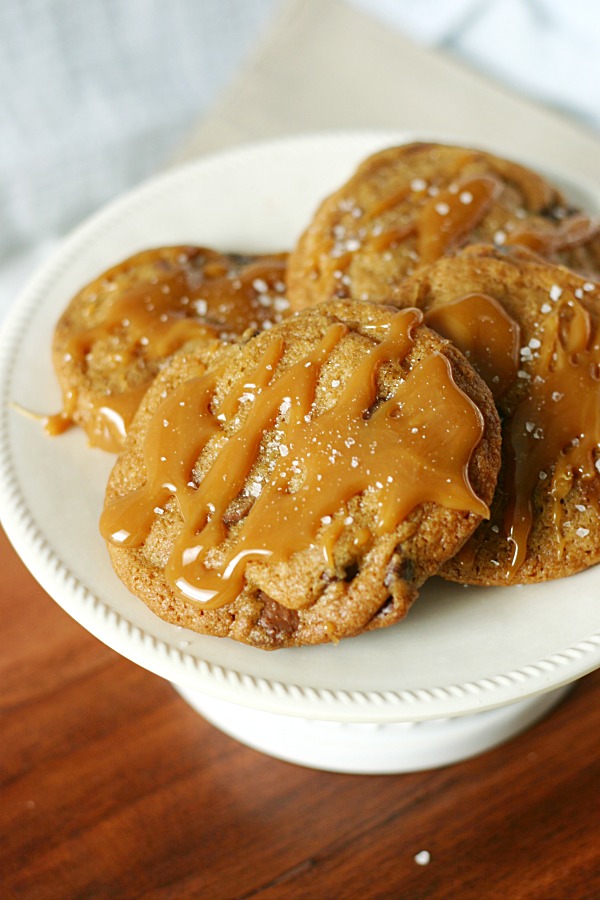 Caramel Triple Chocolate Chip Cookies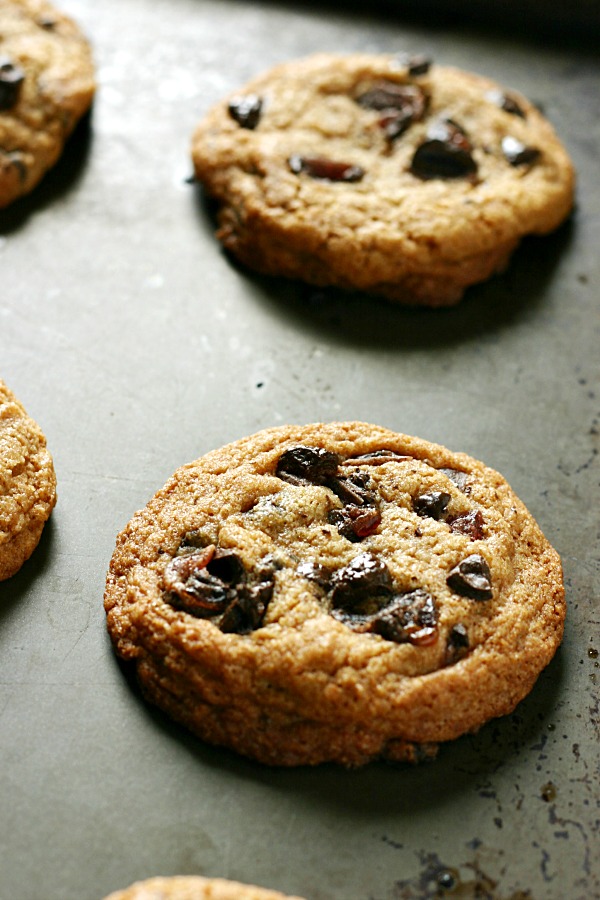 Chocolate Chip Pomegranate Cookies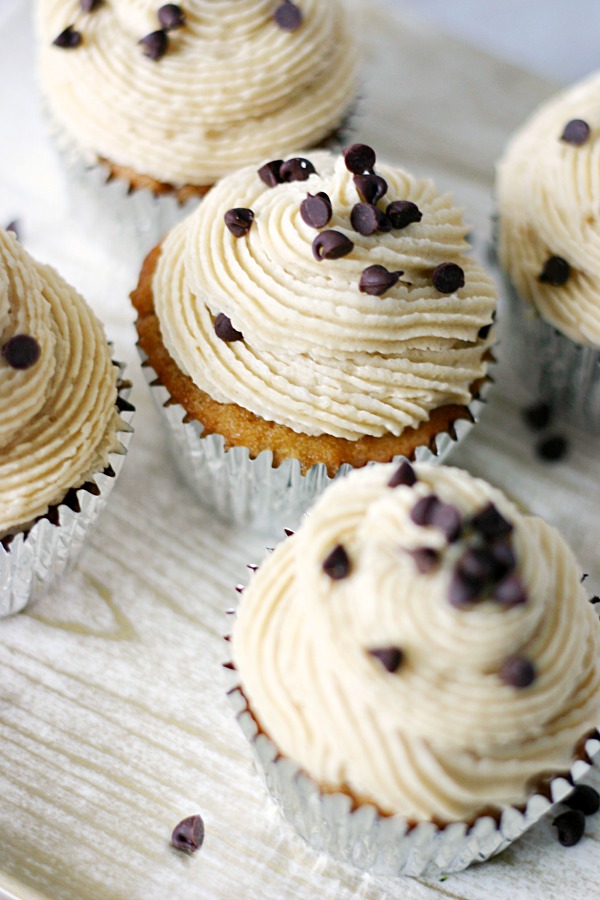 Chocolate Chip Cookie Dough Cupcakes