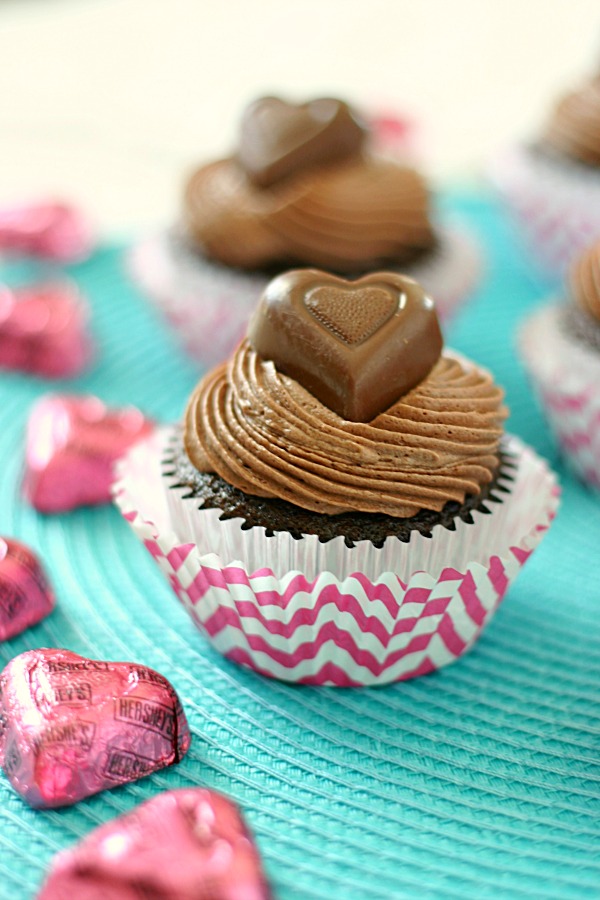 Perfectly sinful deep dark chocolate cupcakes with whipped chocolate ganache.  Grab a cup of milk because these are super rich and super chocolaty! 
 So let's get back to what matters in this world.  Chocolate.  Yes, I know…You're thinking this is just another recipe for boring chocolate cupcakes.  Let me just say, this is chocolate people!  Chocolate is awesome!
Sorry, this is a sensitive subject for me.  I get a little passionate sometimes.
These are definitely not boring.  They taste like the moist center of a dark chocolate brownie, but ingeniously packed into a little cupcake.  That, ladies and gentlemen is enough to get me giddy and ready to bake!   Chocolate ganache is  whipped into a lovely light frosting to give the perfect amount of sweet and fluffy texture in each bite.  Even though I'm raving about how rich these are, they won't suffocate your face with chocolate flavor.  You can have one without milk and still breathe.  Although, suffocation by chocolate sounds awesome.  But that's me.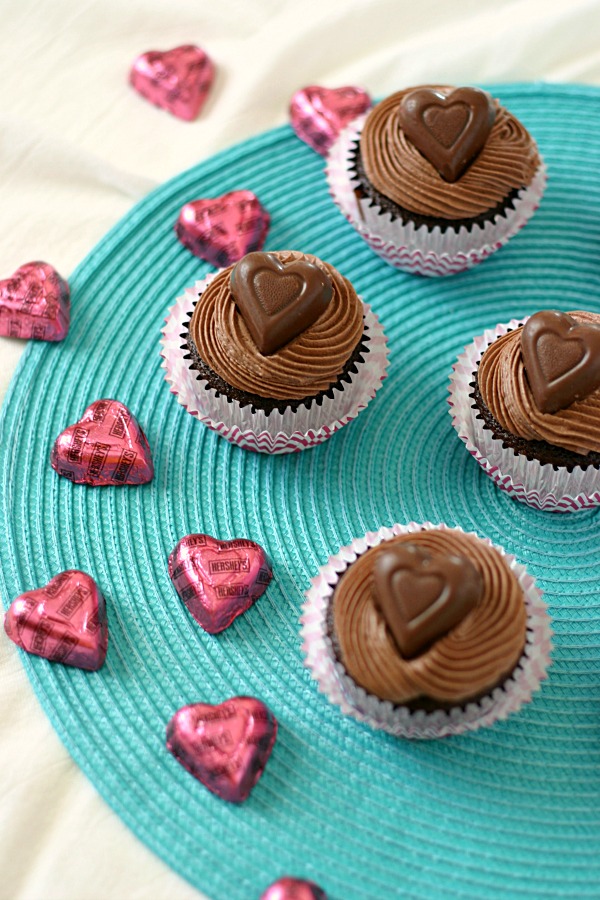 The recipe is super easy and if you're a chocolate addict like me, you are definitely going to have all ingredients in your pantry.  I found a recipe for small batch german chocolate cupcakes on Yes to Yum.   I subbed the oil out for butter and also added 1/4 cup of melted dark chocolate for extra richness.  It came together perfectly.
Dark Chocolate Cupcakes With Whipped Chocolate Ganache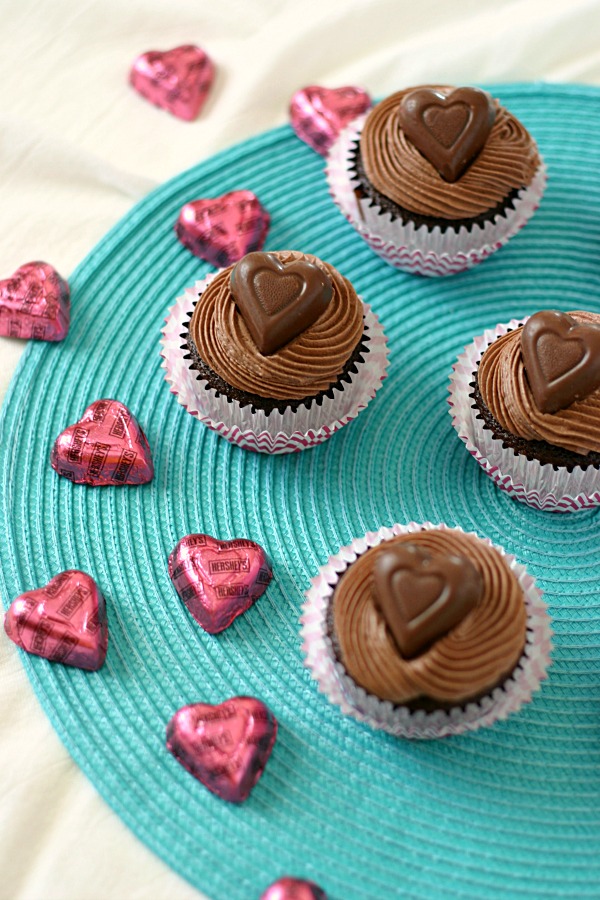 Ingredients
Chocolate Cupcakes

1 cup all purpose flour
1/2 cup cocoa powder
1 teaspoon baking soda
1 cup sugar
1/2 cup melted and cooled butter
1/4 cup melted semi sweet or dark chocolate chips
2 egg
5 tablespoons cold coffee
3 tablespoons milk
3 teaspoon vanilla

Whipped Chocolate Ganache

• 2 cups dark chocolate chips
• 1 cup heavy whipping cream
• 2 tablespoons vanilla extract
Instructions
For the cupcakes

Preheat your oven to 350F.
Combine dry ingredients up to sugar in a medium sized bowl. In another bowl, whisk together the butter, melted chocolate, egg, coffee, milk, and vanilla.
Now combine the wet with the dry by folding until just combined. Try to not over mix.
Fill your cupcake pan with liners (about 12) and bake for 12-15 minutes.

For the whipped ganache

In the microwave or using a double boiler, melt the chocolate chips with 1 cup heavy cream and vanilla.
Once combined and deliciously smooth, put in the fridge to firm up.
After about an hour or two, remove firmed chocolate ganache and spoon into your mixing bowl with a paddle attachment.
Whip until peaks form. About 5 minutes.
Fill piping bag with whichever tip you desire and go to town!
http://yummycrumble.com/dark-chocolate-cupcakes-whipped-chocolate-ganache/
So seriously.  These are so amazing.  This is coming from someone that eats chocolate chips at every meal, so don't take my word for it.  Go and bake some!
Some more sweet goodies: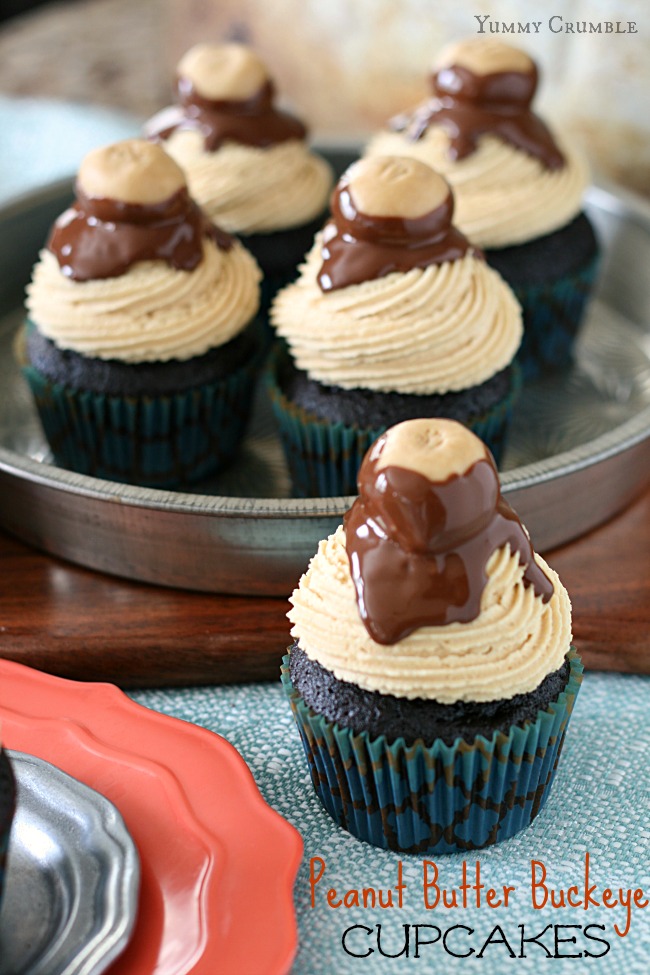 Peanut Butter Buckeye Cupcakes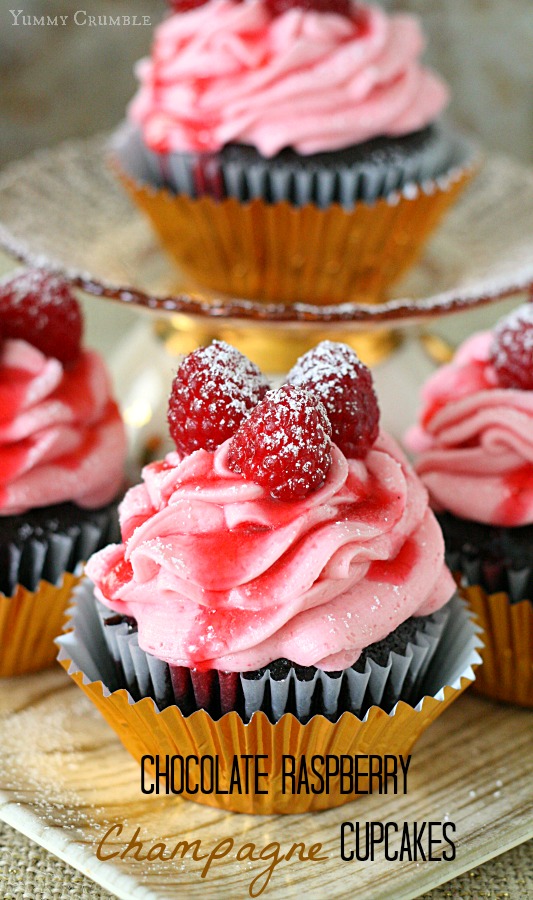 Chocolate Raspberry Champagne Cupcakes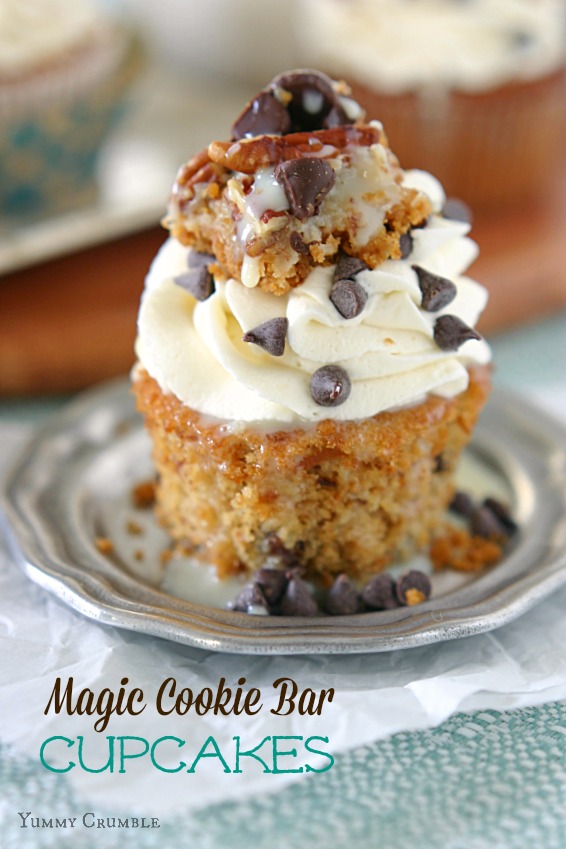 Magic Cookie Bar Cupcakes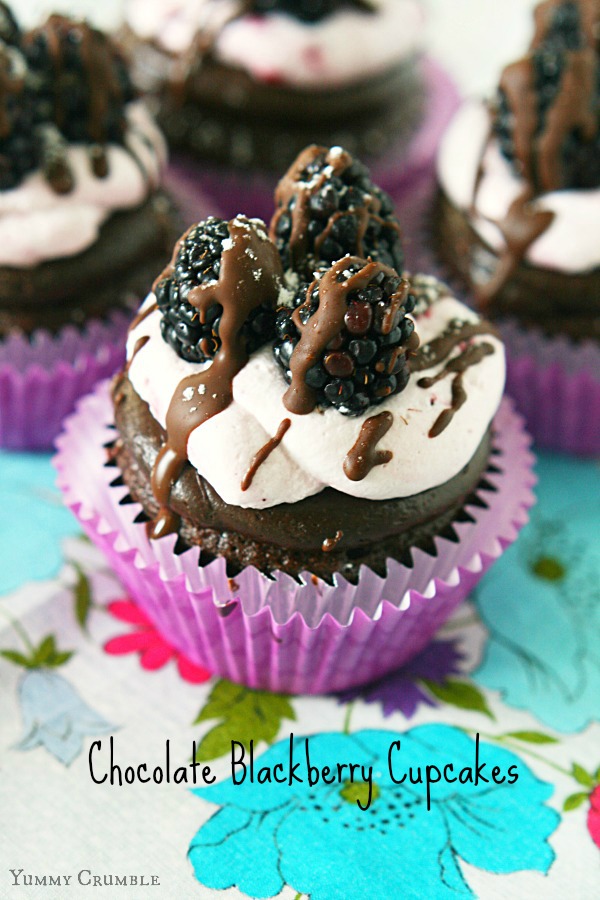 Chocolate Blackberry Cupcakes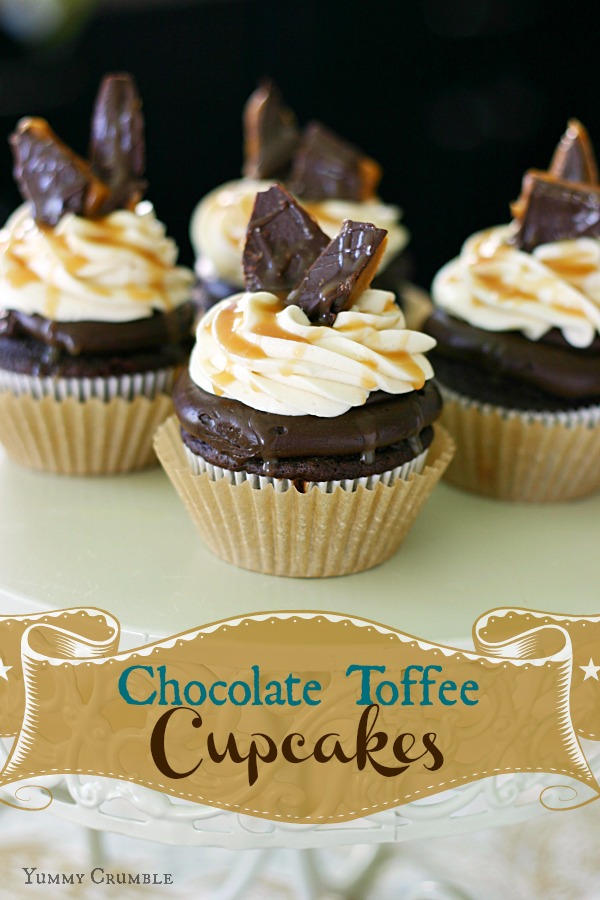 Chocolate Toffee Cupcakes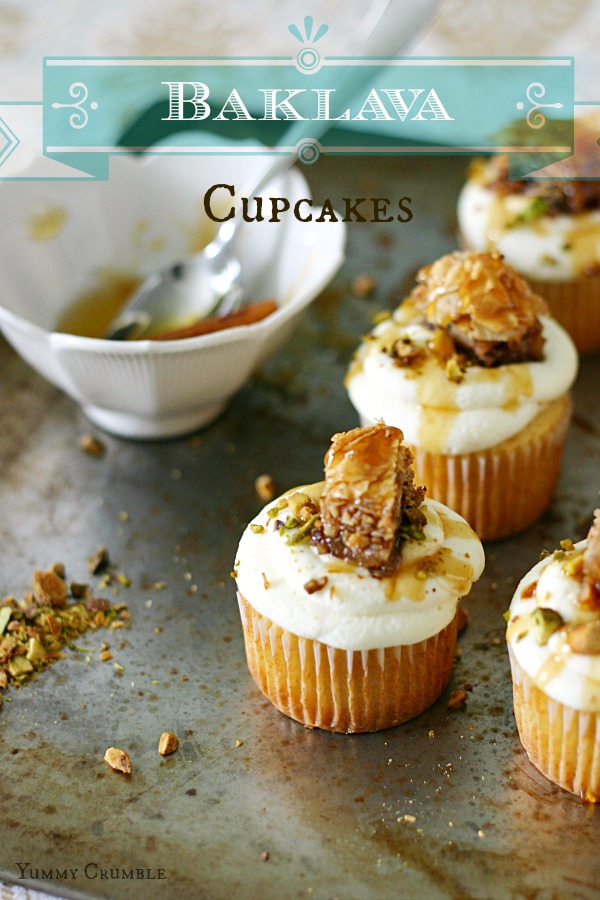 Baklava Cupcakes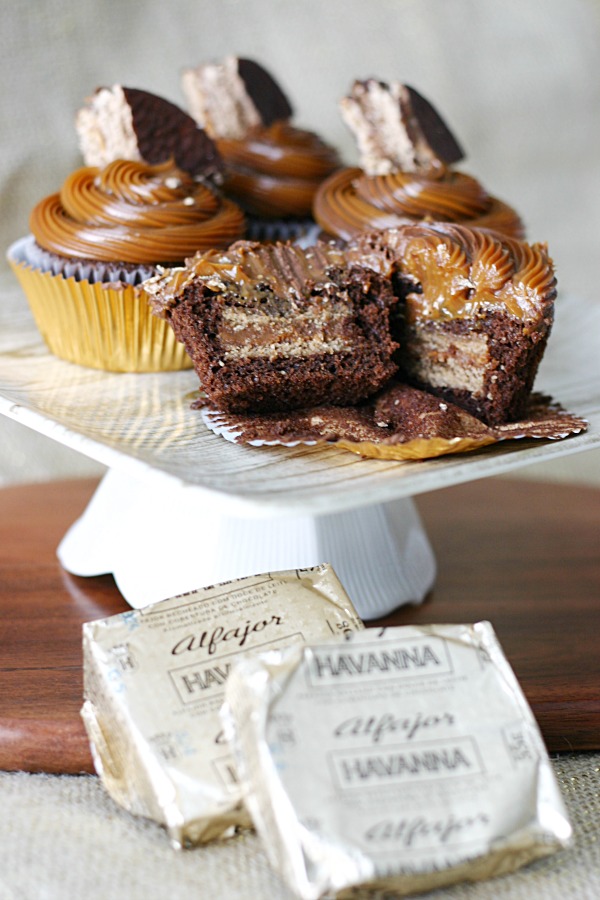 Chocolate Alfajor Cupcakes