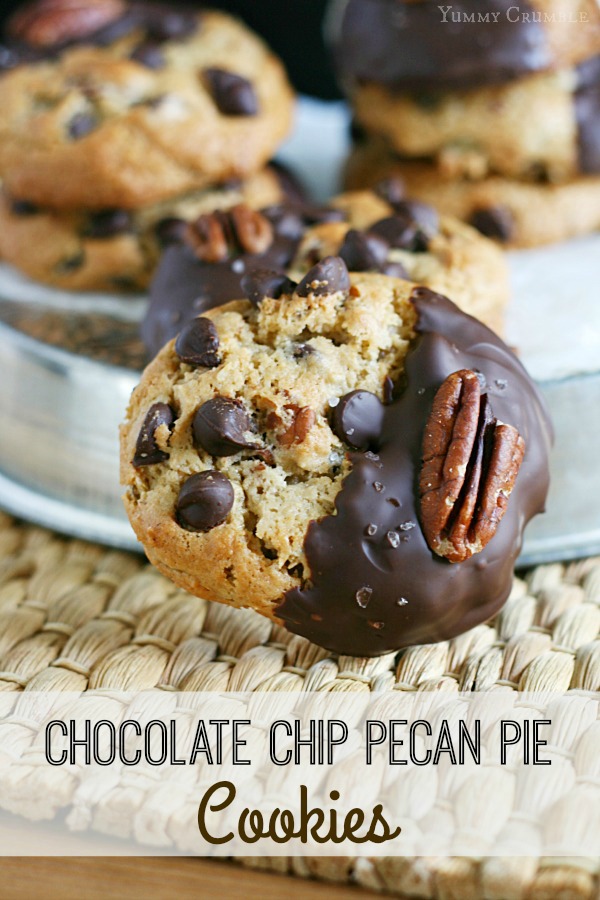 Chewy chocolate chip pecan cookies that taste just like buttery pecan pie!  These Chocolate Chip Pecan Pie Cookies will be the hit at your next cookie swap party!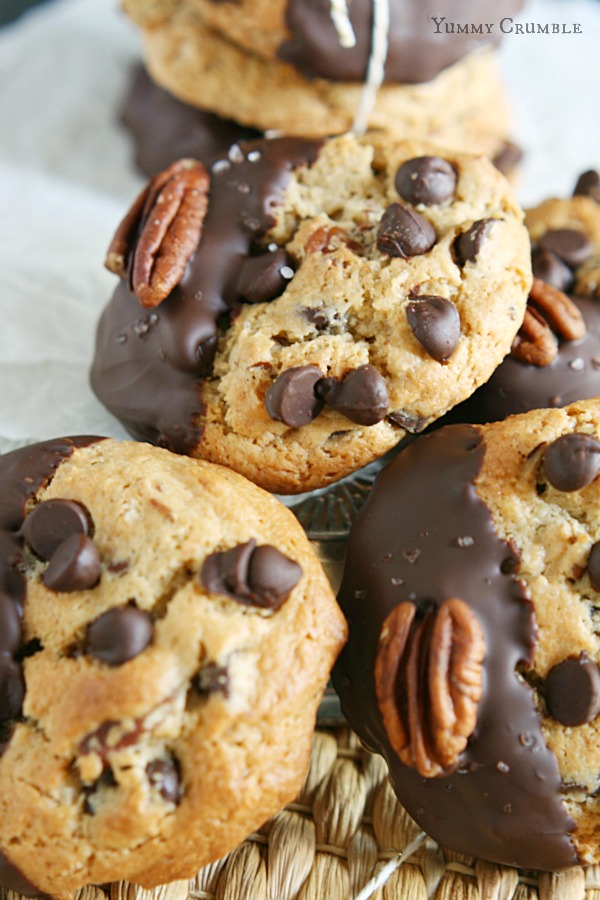 Can you guys get over how close Christmas Day is?  It's only 5 more sleeps until the big day!  Dubai finally dipped into the 70's so it's feeling more like December.  Dubai won't ever have a white Christmas but I will take what I can get.  The weather has actually been feeling really nice here.  We even had a beautiful day at the beach recently.  In December!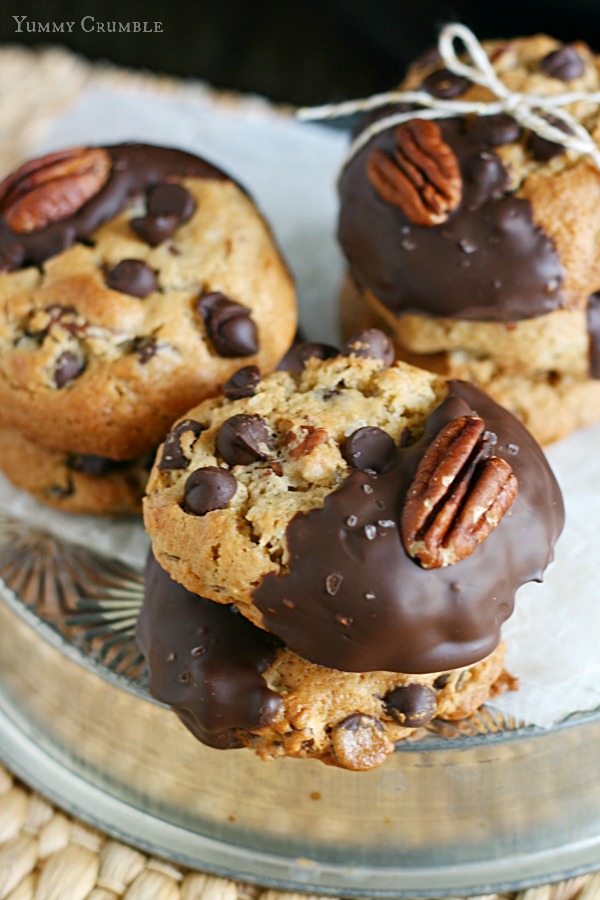 For those of you who are also experiencing a very warm Christmas this year, here is a super yummy cookie to get you in the mood.  These Chocolate Chip Pecan Pie cookies are absolutely perfect for a cookie swap or holiday party.  They're rich, chewy, and full of that buttery maple flavor that comes with pecan pie.  I used a butter pecan cake mix for the cookies which gave it that special hint of maple.  The best part is that thick coating of dark chocolate and sprinkle of sea salt.  Never forget the sea salt.
Chocolate Chip Pecan Pie Cookies
Ingredients
1 box Butter Pecan Cake mix
½ cup softened butter
1 egg
1 tsp vanilla extract
½ cup chopped pecans
1 cup semi sweet chocolate chips
Instructions
Preheat your oven to 350 F and line your cookie pans with parchment.
In a large bowl with a mixer, blend the cake mix, butter, egg, and vanilla together until a dough forms.
Fold in pecans and chocolate chips.
Drop spoonfuls of dough at least 2 inches apart on the cookie sheets.
Bake for 10-12 minutes.
While the cookies cool, in a microwave melt some dark chocolate until smooth.
Dip the cool cookies in the chocolate until half is coated. Sprinkle with sea salt and decorate with a while pecan.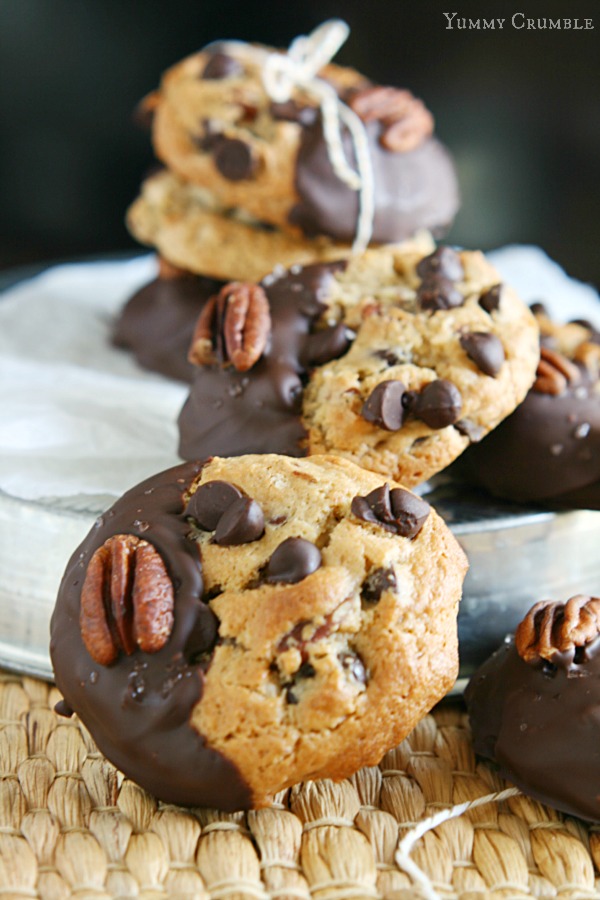 Some more cookie swap ideas: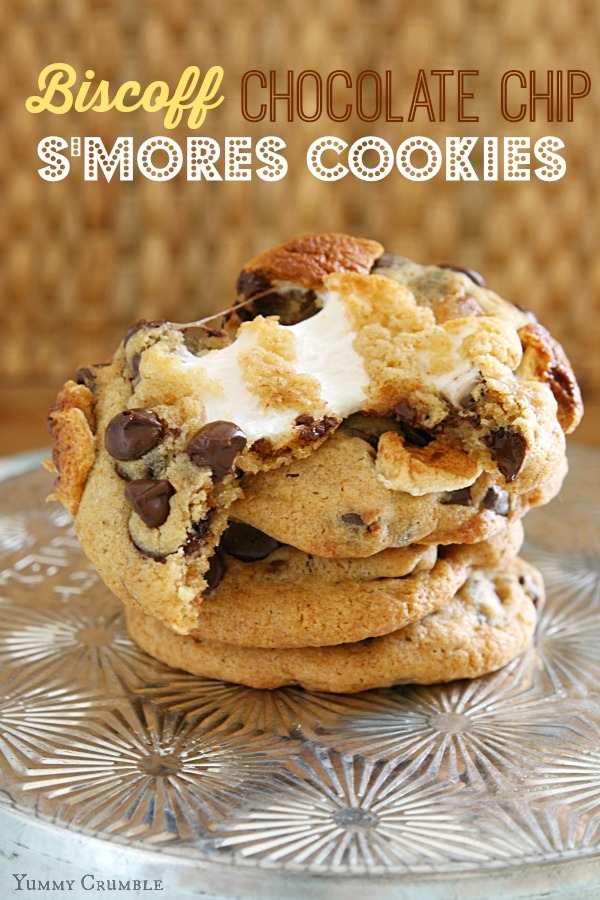 Biscoff Chocolate Chip S'mores Cookies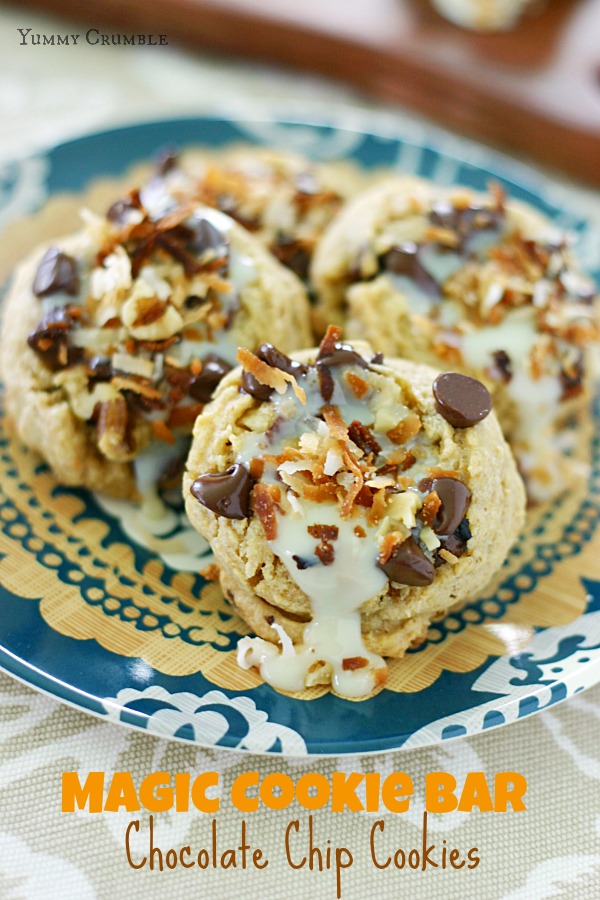 Magic Cookie Bar Chocolate Chip Cookies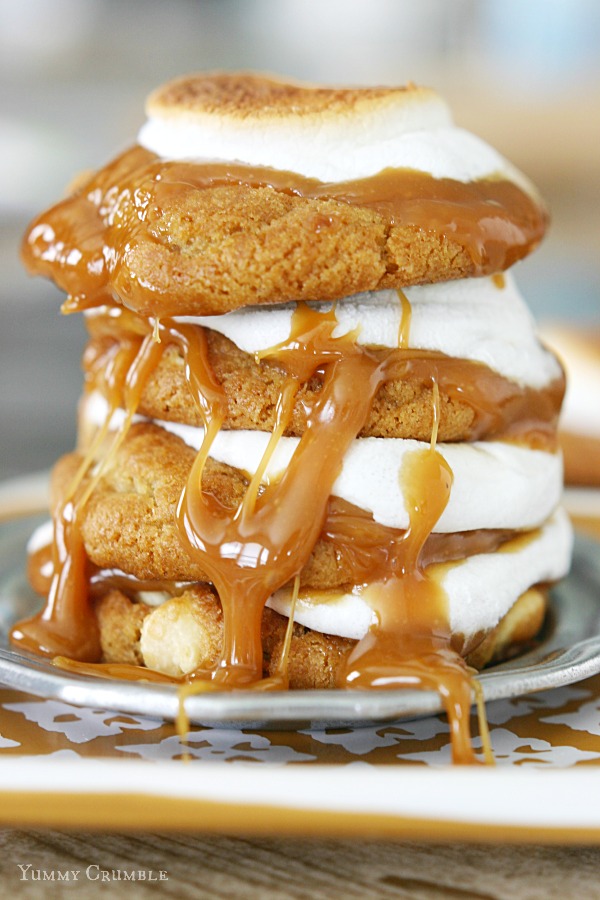 Caramel White Hot Chocolate Cookies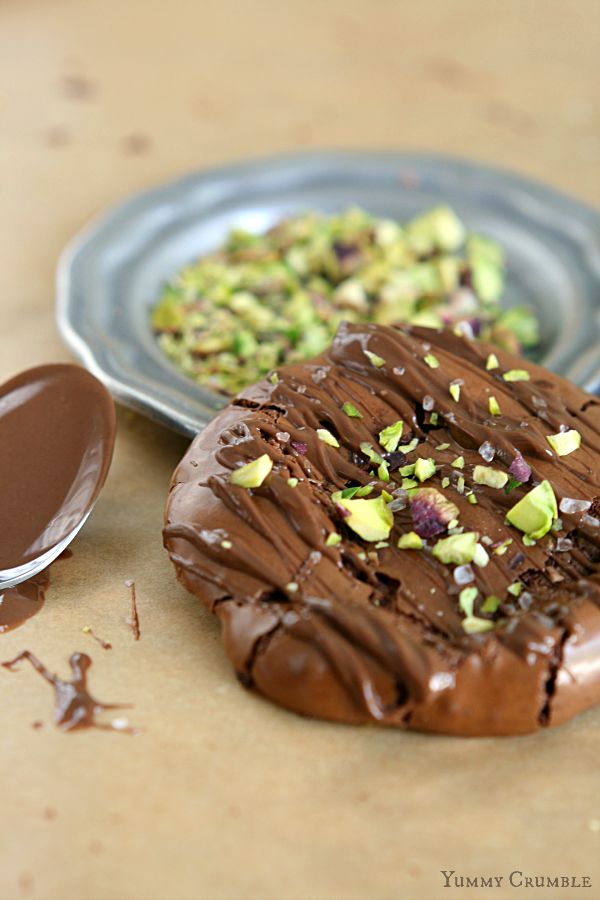 Gluten Free Chocolate Pistachio Cookies