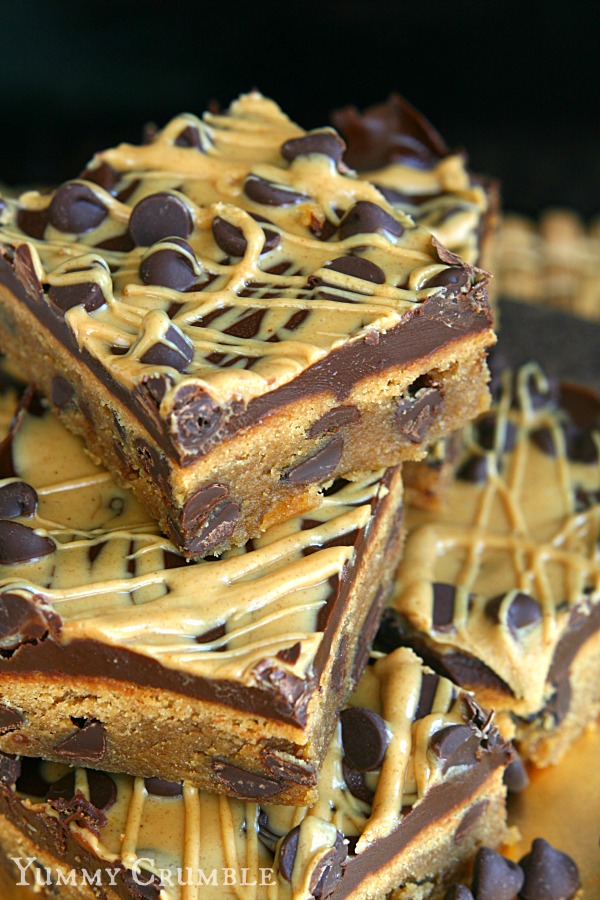 Thick and chewy blondies full of peanut butter and chocolate chips topped with decadent chocolate ganache and creamy peanut butter drizzle.  These Chocolate Peanut Butter Blondies are the ultimate peanut butter lovers treat.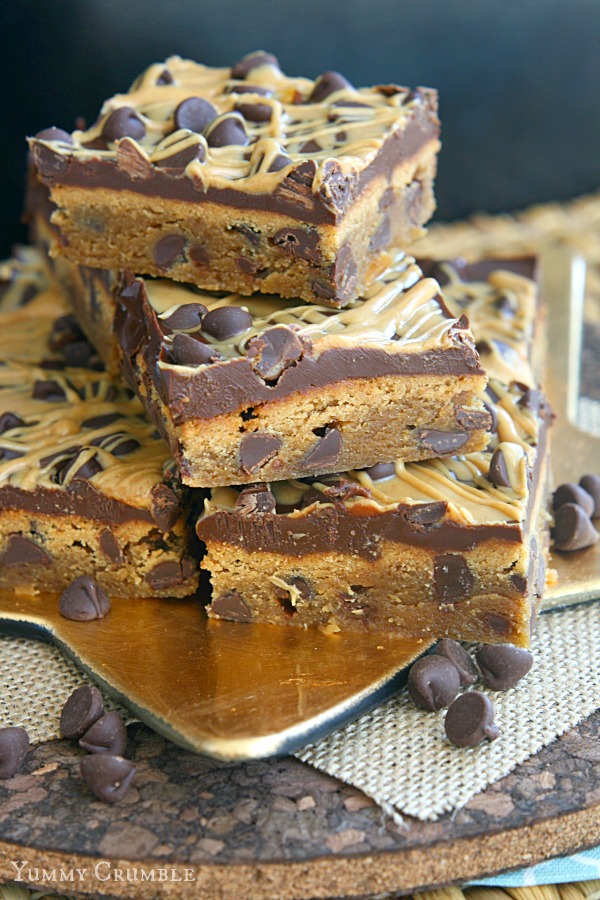 Summer has definitely hit full force here in the Middle East.  It's only June and Dubai has already seen temperatures of 110 F.  It really hasn't felt too bad, but that's because I'm hunkering down indoors like someone experiencing a blizzard out in Wyoming.  I'm just on the other side of the spectrum.  It's not depressing like a cold winter in the north which is nice.  That's because the dang sun will not go away.  Not a single wisp of cloud in the sky for the entire summer.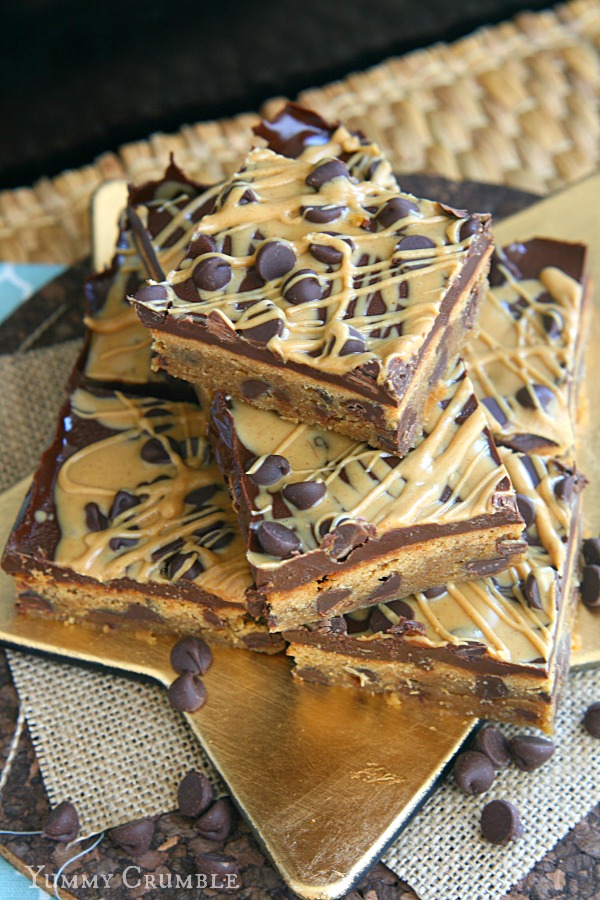 So what does one do when its a bazillion degrees outside and you don't want cabin fever?  You go to the mall!  You might be thinking…"Eh…who cares about a mall."  But this is Dubai, my friend.  The home of the world's largest mall.  Oh, and right next door is the world's tallest skyscraper, the Burj Khalifa.  In 2019, Saudi Arabia will complete the Jeddah Tower that will beat the Burj by 179 meters.  So, no lie, Dubai is starting construction on a tower to bypass that record.
Just like winter, it's very easy here to gain a little weight from all the indoor confinement.  So, I probably shouldn't be making these outrageous Chocolate Chip Peanut Butter Blondies, right?
Chocolate Chip Peanut Butter Blondies
Ingredients
Chocolate Chip Peanut Butter Blondies
1½ cups packed brown sugar
½ cup room temperature butter
1 cup creamy peanut butter
2 teaspoons vanilla
2 room temperature eggs
1½ cups all purpose unbleached flour
1 teaspoon baking powder
1 bag 12 ounces semisweet chocolate chunks (2 cups)
Chocolate Ganache topping
8 ounches chocolate chips
1 cup heavy cream
¼ cup peanut butter
Instructions
Chocolate Peanut Butter Blondies
Preheat your oven to 350 F and prepare a 13 x 9 inch baking dish with foil or parchment paper.
In a large bowl with an electric mixer, beat the brown sugar and butter on medium until light and fluffy.
Beat in the peanut butter, then the vanilla and eggs until smooth.
Stir in the flour and baking powder.
Fold in the chocolate chips and spread into the baking dish evenly.
Bake for 30-35 minutes until golden brown.
Set aside to cool.
Chocolate ganache topping
In a large heatproof bowl, pour in the chocolate chips.
In a medium saucepan, heat the cream on medium until it simmers.
Pour over chocolate and let sit for about 5 minutes to soften the chocolate.
Whisk until glossy and smooth.
Pour over the blondies and place in fridge to set.
Drizzle with warm peanut butter and sprinkle with chocolate chips.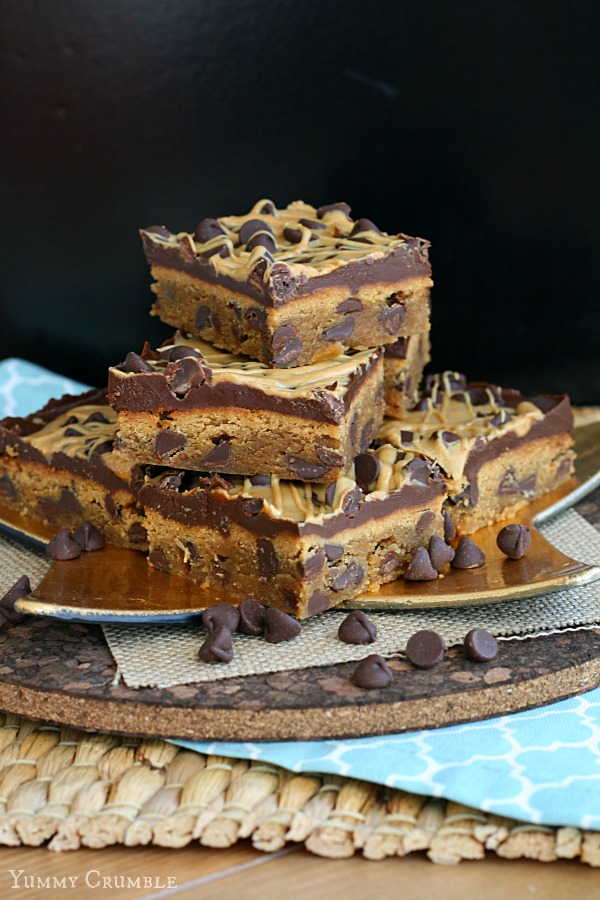 Some more peanut butter goodies: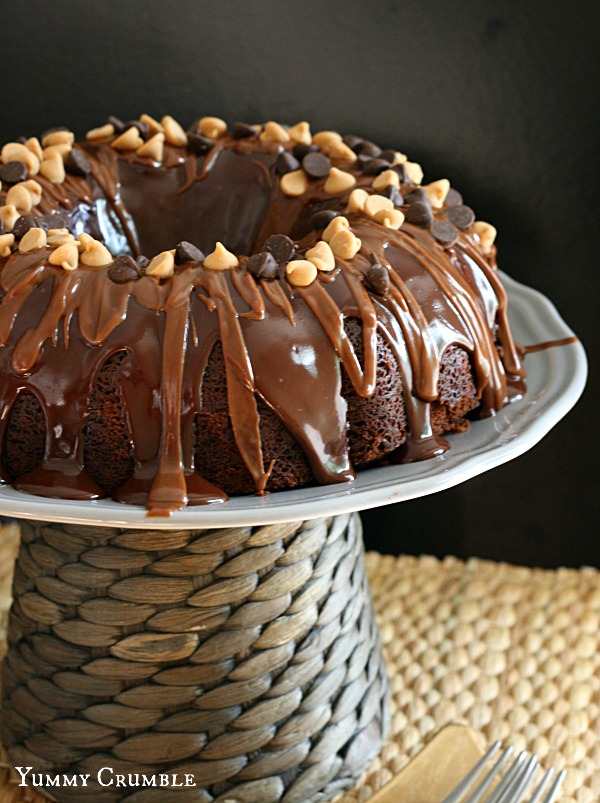 Chocolate Peanut Butter Bundt Cake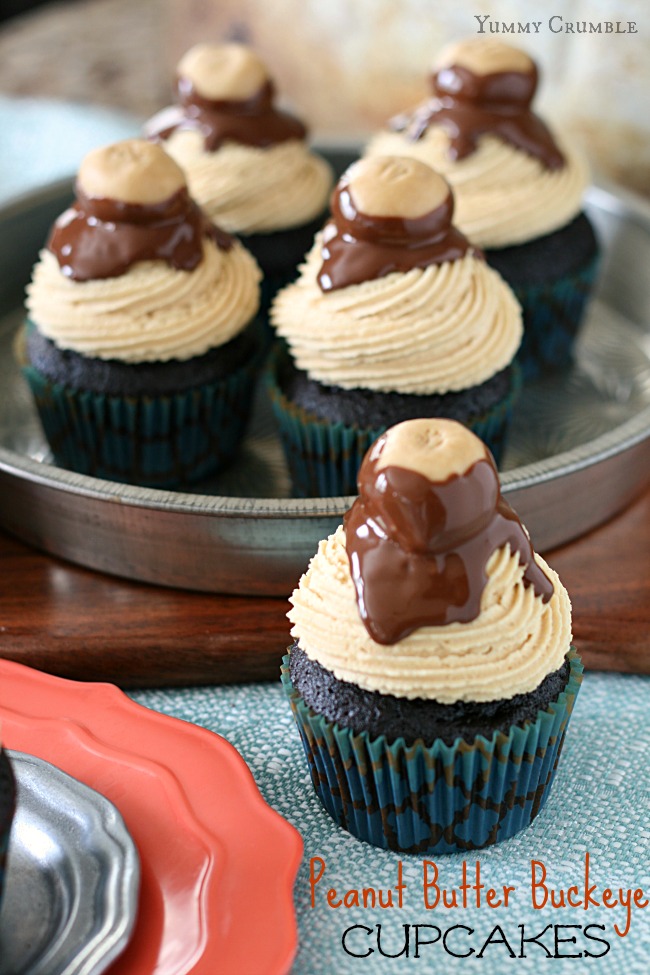 Peanut Butter Buckeye Cupcakes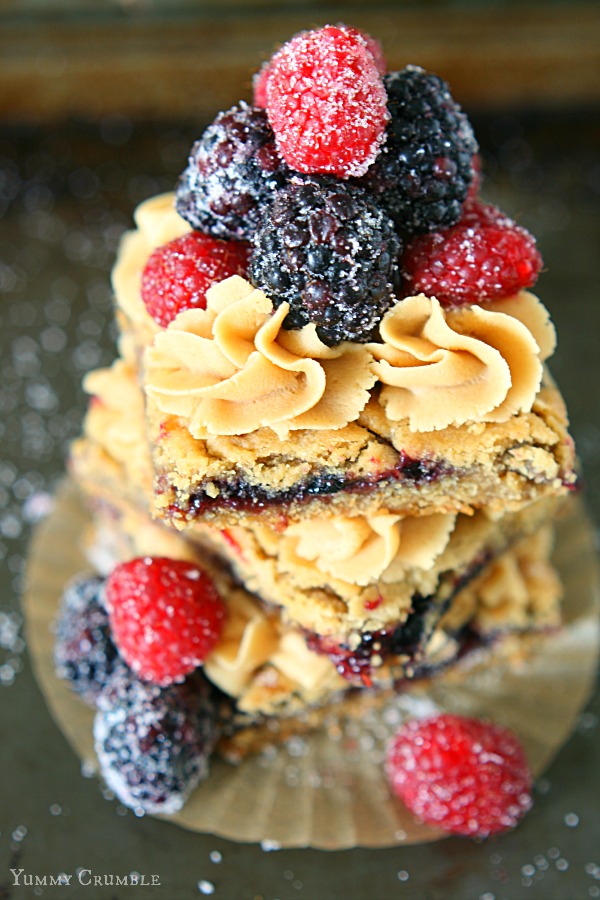 Peanut Butter Jelly Cookie Bars