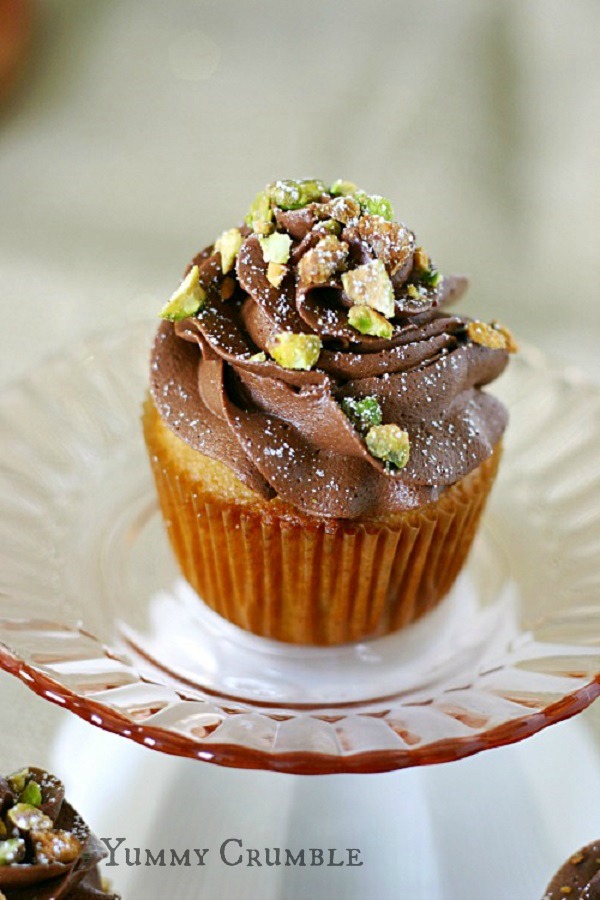 The Godfather would be quite pleased with these Cannoli Cupcakes.  Buttery brown sugar cupcakes filled with smooth and creamy chocolate chip ricotta cannoli filling and topped with decadent chocolate mascarpone frosting.
I've been on a Dean Martin and Rosemary Clooney binge lately.  I'm quite sure it has been my source of inspiration for these beauties.  Oh, and the cannoli.  Authentic cannolis are amazing.  The crunchy buttery shell with the contrast of the sweet, smooth ricotta.  You can't go wrong.  If you haven't had a cannoli guys, you're missing out.  If i'ts a good one, it will change your world.  I only say that because sweets are my life.
And life is good.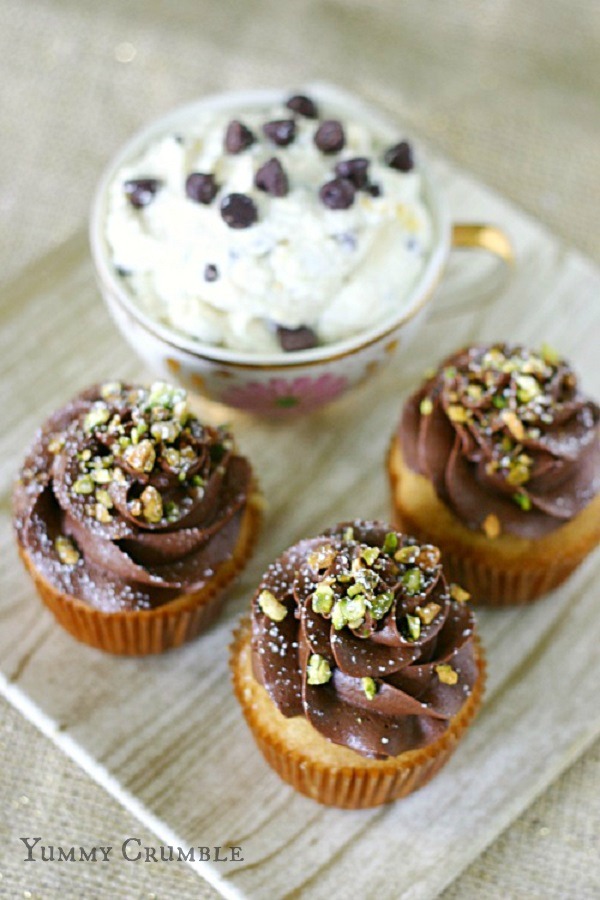 Last month, I dedicated a post to the oh so wonderful French madeleine cookie.  So I'm exploring a little of Italy today and combining my favorite dessert with the cannoli.  The base of the cupcake is a rich fluffy cupcake with lots of brown sugar to give it a caramelized cookie flavor.  They come out super moist and fluffy.  Did I already mention fluffy?  The filling is what I'm most excited about.  I used ricotta, heavy whipped cream, mini chocolate chips and a little orange zest.  The orange zest makes it beautiful.  The frosting was incredibly simple, made with butter, mascarpone cheese, vanilla, cocoa powder, and powdered sugar.  That's it!  For something so easy and simple, it really is rich and decadent.  I topped them with crunchy, salty pistachios and dusted them with powdered sugar.
 I promise these cannoli cupcakes will have you saying "Mama Mia!"
Cannoli Cupcakes With Chocolate Mascarpone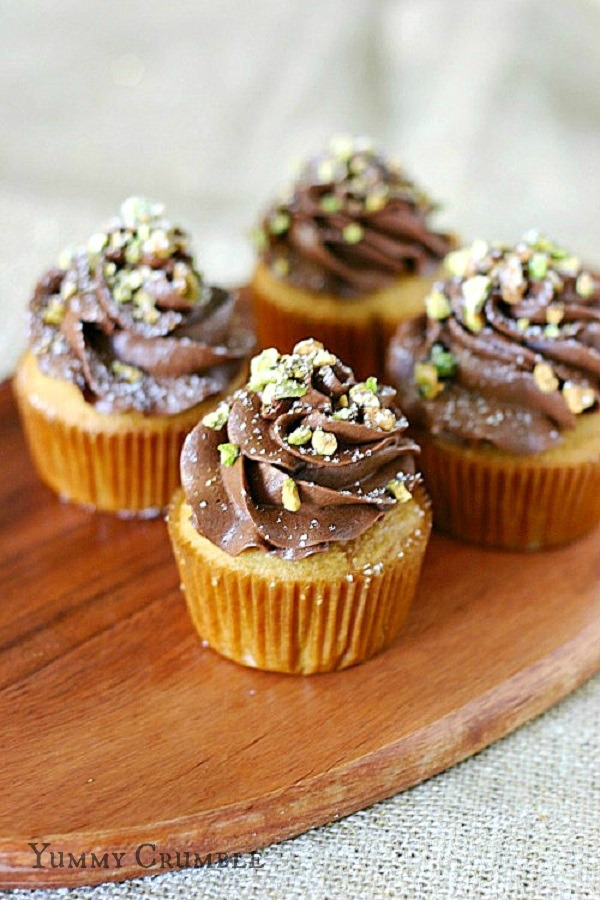 Ingredients
For the cupcakes:

3 sticks softened butter
1 1/2 cups light brown sugar, packed
4 large eggs
2 2/3 cups all purpose flour
1 tsp. baking powder
1 tsp. baking soda
1/4 tsp. salt
1 cup milk
2 tsp. vanilla extract

For the cannoli filling:

2 cups of whole milk Ricotta drained
3/4 cups powdered sugar
1/2 tsp vanilla
1/2 cup mini semi sweet chocolate chips
1/2 cup heavy cream
1 tbs orange zest

For the frosting:

8 oz mascarpone, room temperature
1/2 c unsalted butter, room temperature
1/2 c cocoa
1 1/4 c confectioner's sugar
1 t vanilla extract
1/4 t salt
2 T cream or milk, to adjust consistency
3/4 tsp cinnamon
Instructions
For the cupcakes:

Preheat oven to 350.
With your mixer using a paddle attachment, mix butter and sugar until light and fluffy on medium high. Beat in each egg one at a time until fully blended. Mix in vanilla.
In a medium bowl, combine flour, baking powder, baking soda, and salt.
On low speed and starting with the dry ingredients, blend in batches switching between dry and milk. End with mixing in the dry ingredients.
Fill cupcake liners 2/3 full and bake for 16-18 minutes.

For the cannoli filling:

Drain your ricotta and place in a large bowl. Using a whisk, mix until smooth and all the clumps are gone.
Sift in the powdered sugar and continue to mix well.
With your mixer, whisk the cream until it thickens up and forms peaks.
Gently fold the whipped cream into the ricotta using a spatula.
Fold in vanilla, orange zest, and chocolate chips.

For the frosting:

In your mixer, beat softened butter and mascarpone for about a minute.
Add cocoa powder, cinnamon, and confectioners sugar until well combined.
Add vanilla and milk and play with the consistency until its thickened to your liking.
http://yummycrumble.com/cannoli-cupcakes-chocolate-mascarpone/
Cupcake recipe from Kevin and Amanda.
Homemade cannoli filling from Craftaholics Anonymous.
Frosting from Lee la bean bakes.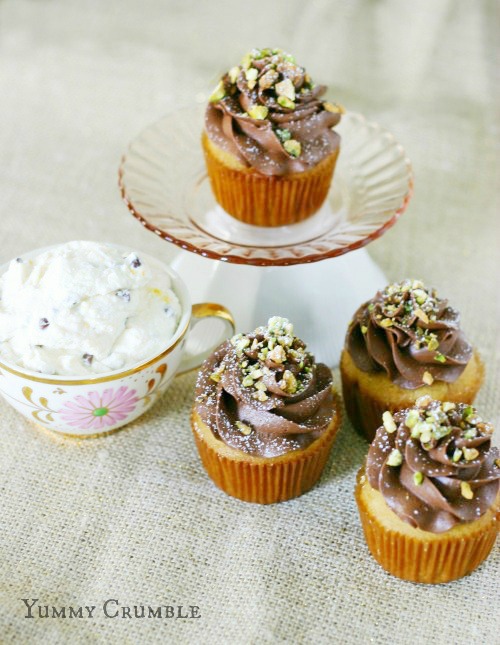 Check out these lovely cupcakes: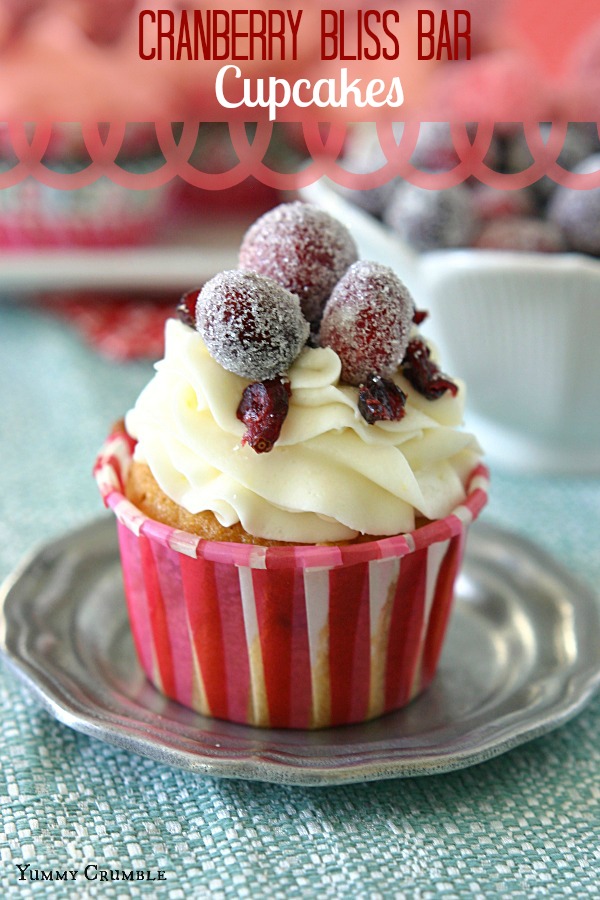 Cranberry Bliss Cupcakes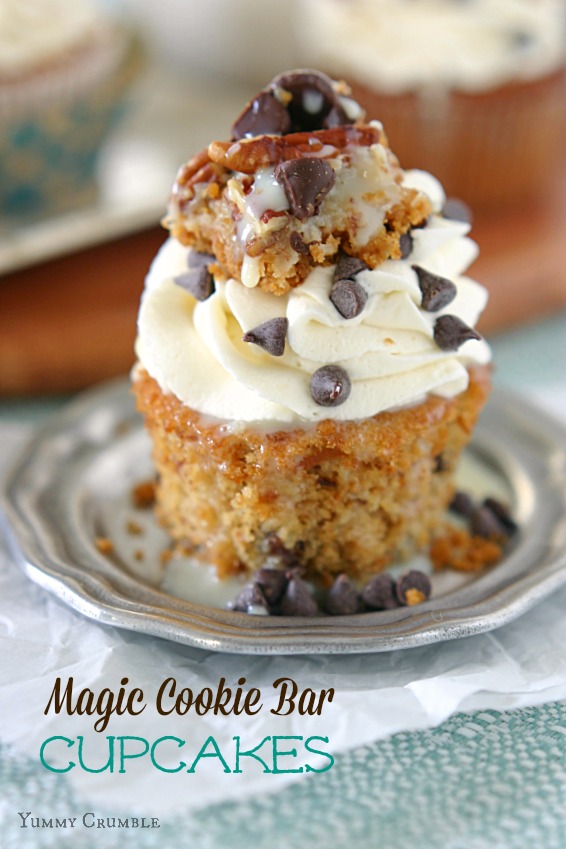 Magic Cookie Bar Cupcakes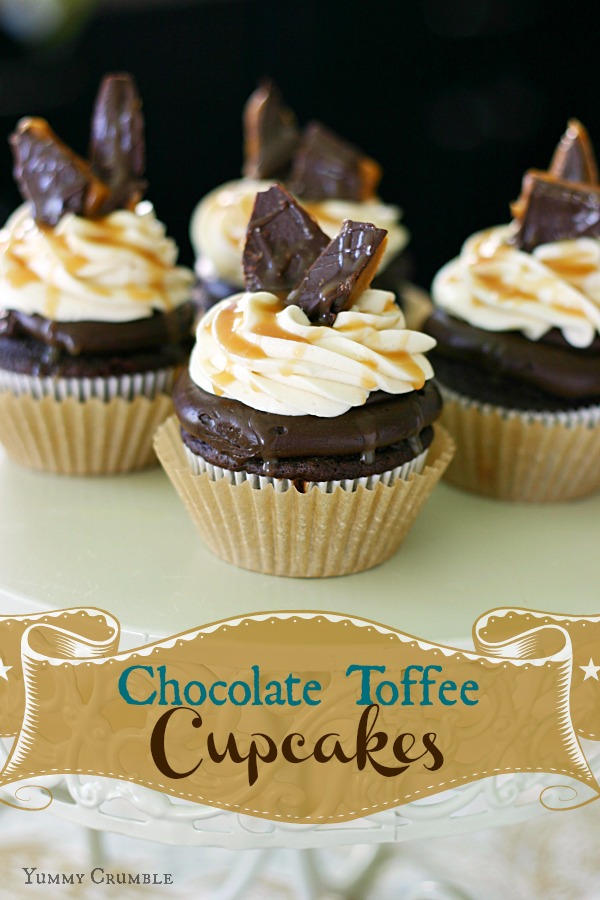 Chocolate Toffee Cupcakes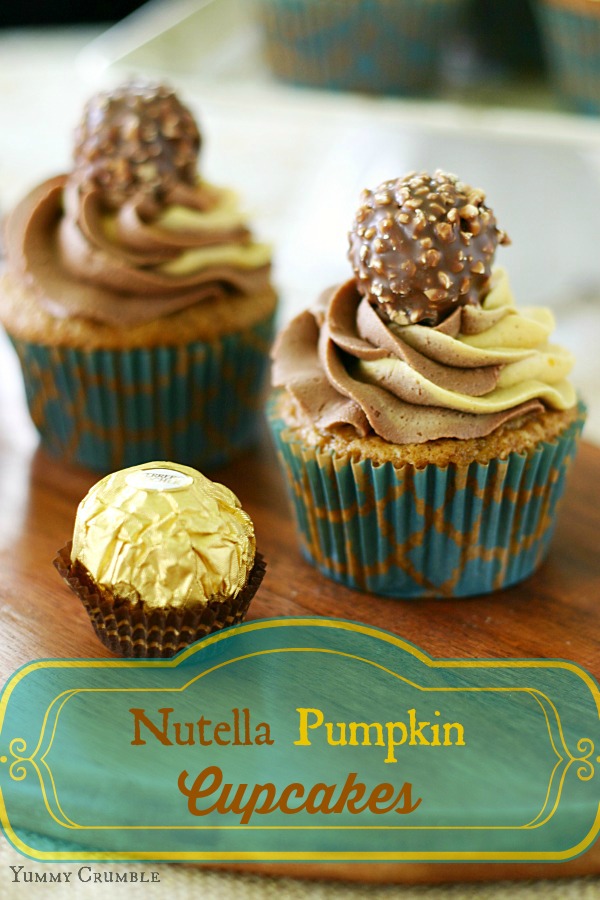 Nutella Pumpkin Cupcakes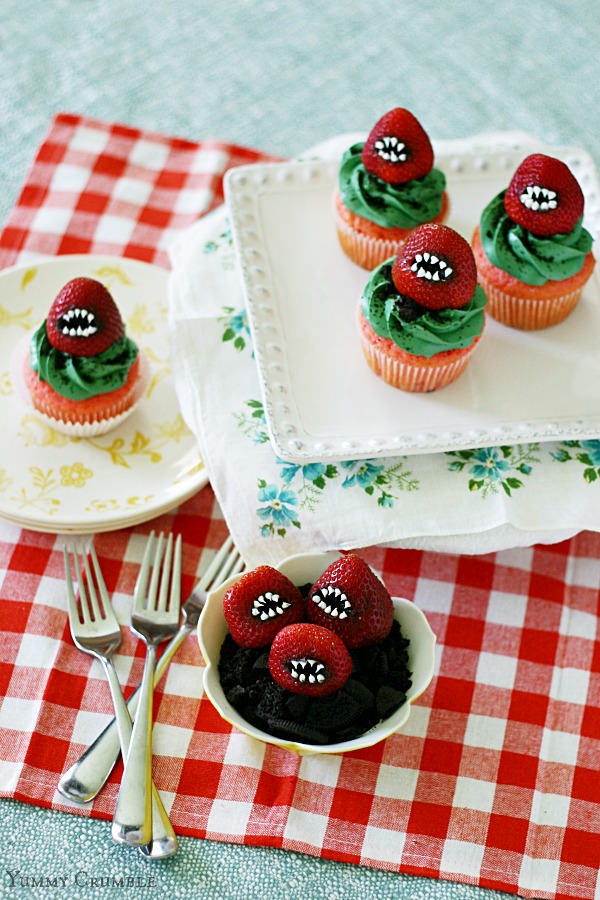 Monster Strawberry Cupcakes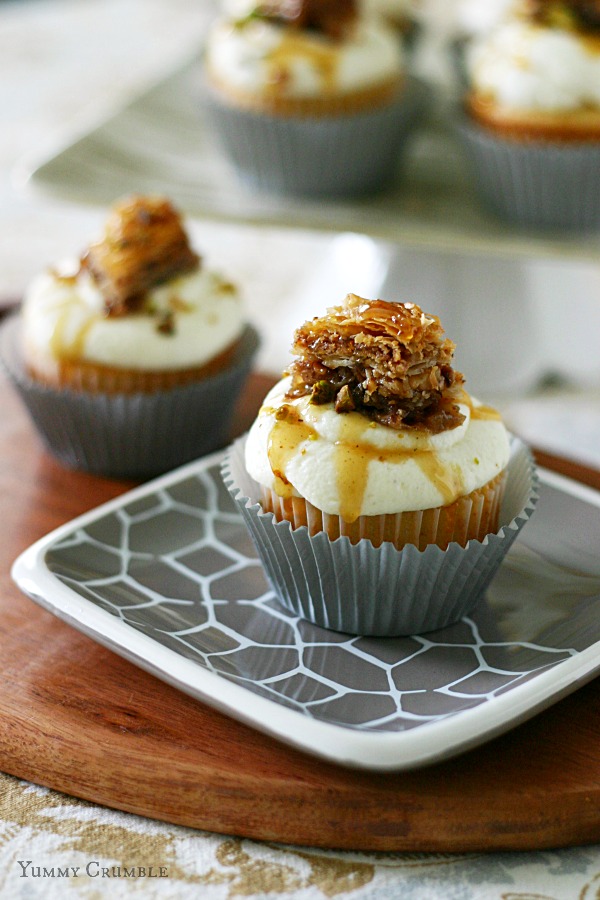 Baklava Cupcakes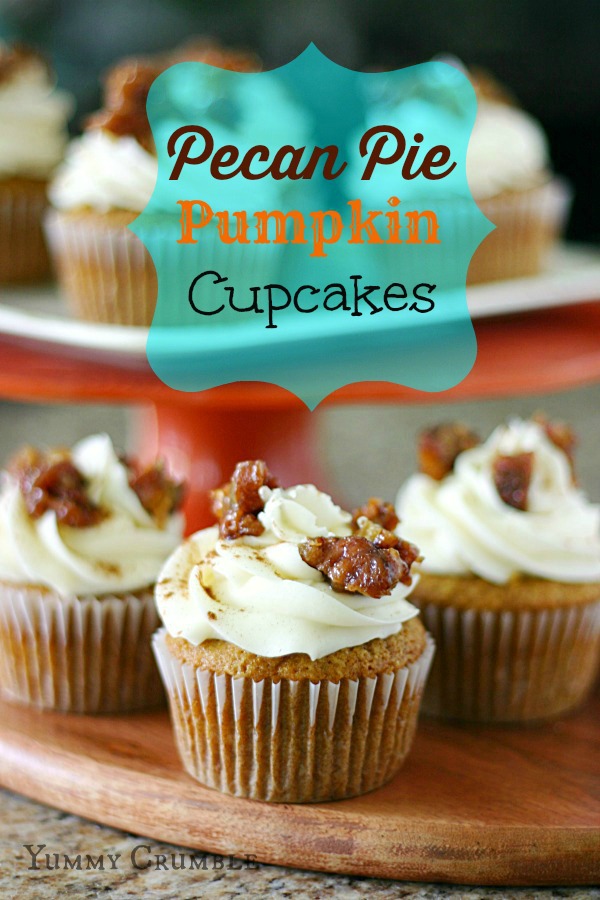 Pecan Pie Pumpkin Cupcakes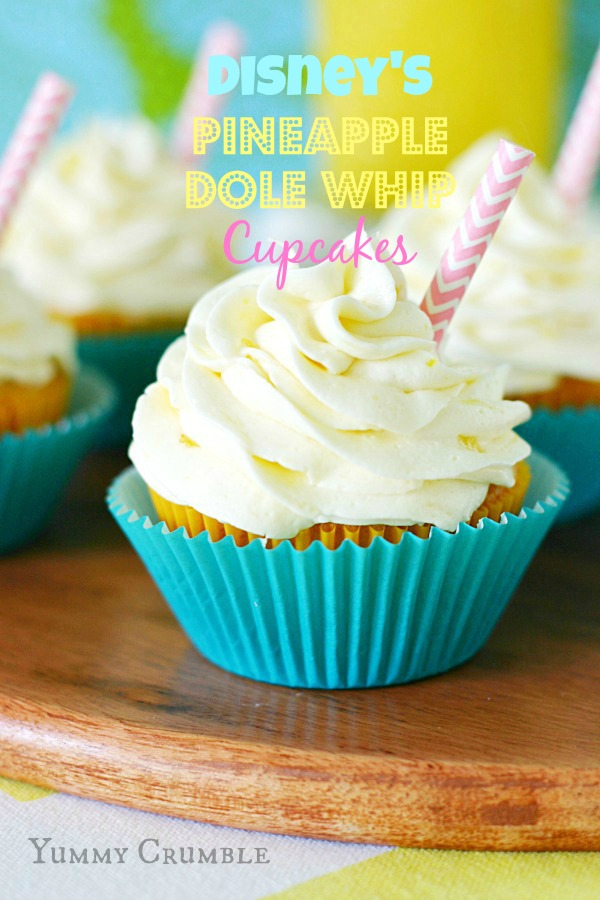 Pineapple Dole Whip Cupcakes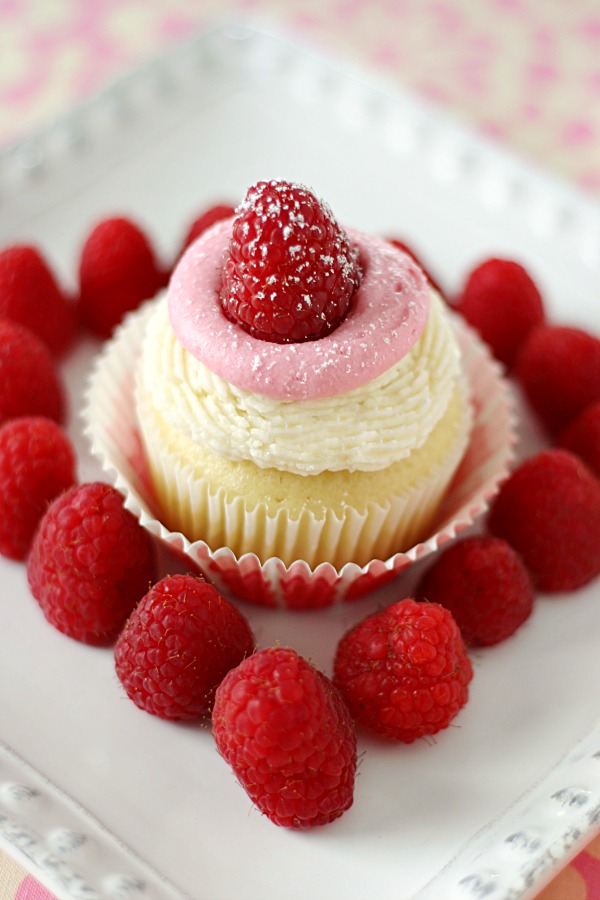 White Chocolate Raspberry Mousse Cupcakes
Lemon Blackberry Cupcakes with Sweet Tea Frosting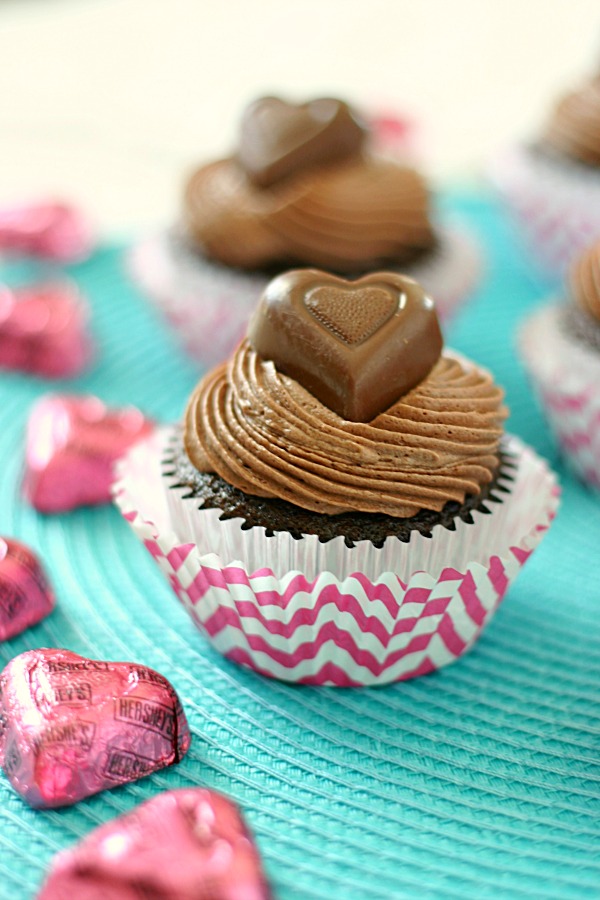 Chocolate Cupcakes with Whipped Chocolate Ganache