Blackberry Pie Bars layered with buttery shortbread and delicious homemade blackberry jam.  Fresh whipped cream and juicy blackberries dress up these lovely little bars.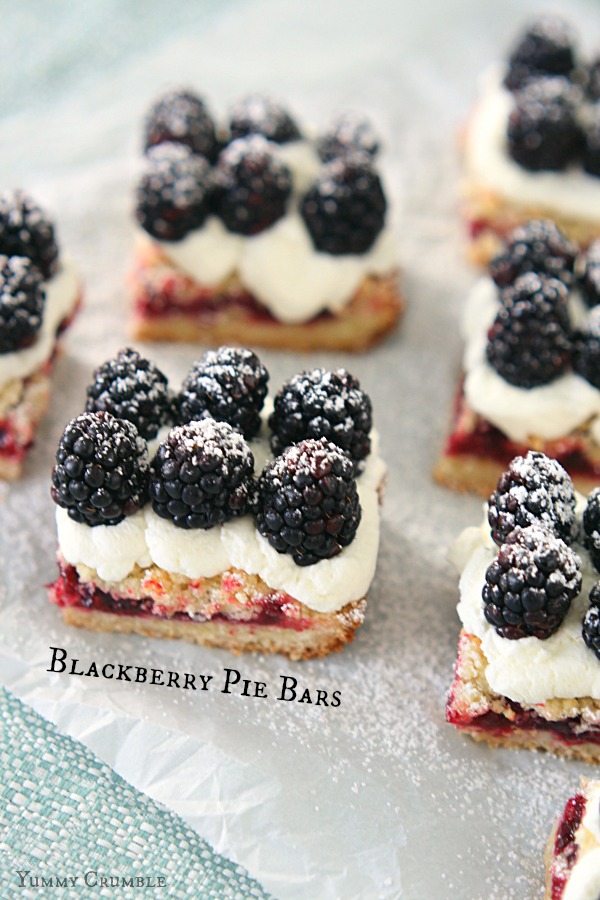 My mind says, "Hey there fatty.  January is not even over and you're already gorging on something with the word pie in it.", while my mouth is saying…well it's saying nothing.  It's stuffed with these Blackberry Pie Bars!
 I have a serious love hate relationship with blackberries.  The seeds.  Oh God, the seeds.  But the juicy bursts of tart juice in every little berry.  That's why I always come back for more.  It's like summer comes back just for that moment.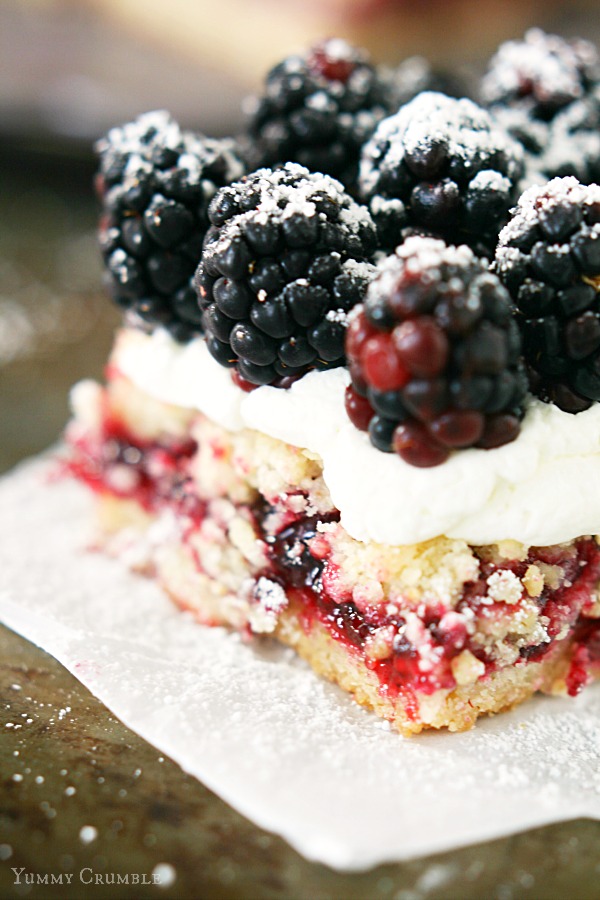 These Blackberry Pie Bars scream summer!  It's perfect for those mornings of drudging through knee deep snow to get to your car, only to realize you forgot that dang ice scraper.  So you drudge back to the house but slip on ice, which causes all the icicles off your entire roof to rain down like little frozen daggers.  And then you break a nail.  Is that a winter morning for everyone who lives north of Georgia?  I imagine it is.  But what do I know, I live in Florida where it's hot as B A double hockey sticks S, nine months out of the year.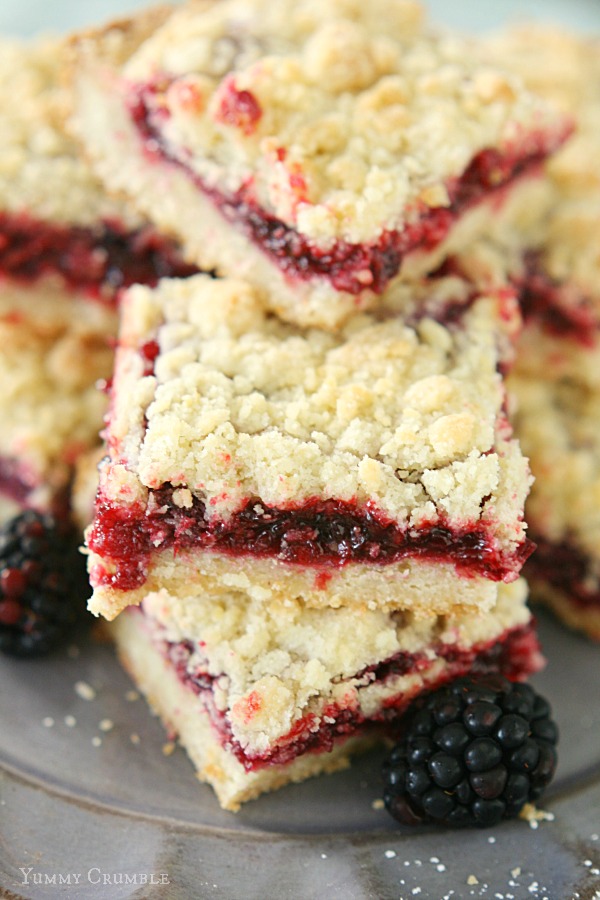 Blackberry Pie Bars
Ingredients
Shortbread Dough
1 cup white sugar
1 Tablespoon of fresh lemon zest
1 teaspoon baking Powder
3 cups all-purpose flour
1 cup (2 sticks) of cold butter cut into cubes
1 egg
½ teaspoon salt
Blackberry Jam
4 cups blackberries
1 cup white sugar
2 tablespoons cornstarch
¼ teaspoon ground cinnamon
¼ teaspoon ground allspice
½ teaspoon lemon juice
Instructions
Blackberry Jam
Put blackberries and sugar into a large pot and cook on medium low. Mash them up until super juicy. Simmer for about 5 minutes.
Take about 3 tablespoons of the juice from the berries and put in a small bowl. Mix the juice with the cornstarch and pour back into simmering berries.
Keep simmering and stirring often until jam gets thicker. About 15 minutes.
Stir in cinnamon, allspice, and lemon juice. Transfer to a bowl to cool.
Shortbread Dough
Preheat oven to 375 F. Prepare a 9 x 13 baking dish with foil and spray with cooking spray.
Using a large food processor, blend together the sugar and lemon zest.
Add the flour, baking powder, and salt and pulse again until combined.
Add the cubed, cold butter and pulse again.
Stir in beaten egg. The mixture should resemble wet sand. If its still a little too dry, add a couple teaspoons of chilled water.
Take half of the dough and press in into the bottom of the baking dish.
Spread the blackberry jam over the dough then sprinkle the remaining dough on top.
Bake for 30-45 minutes or until the top is golden.
Once cooled, garnish with fresh whipped cream and blackberries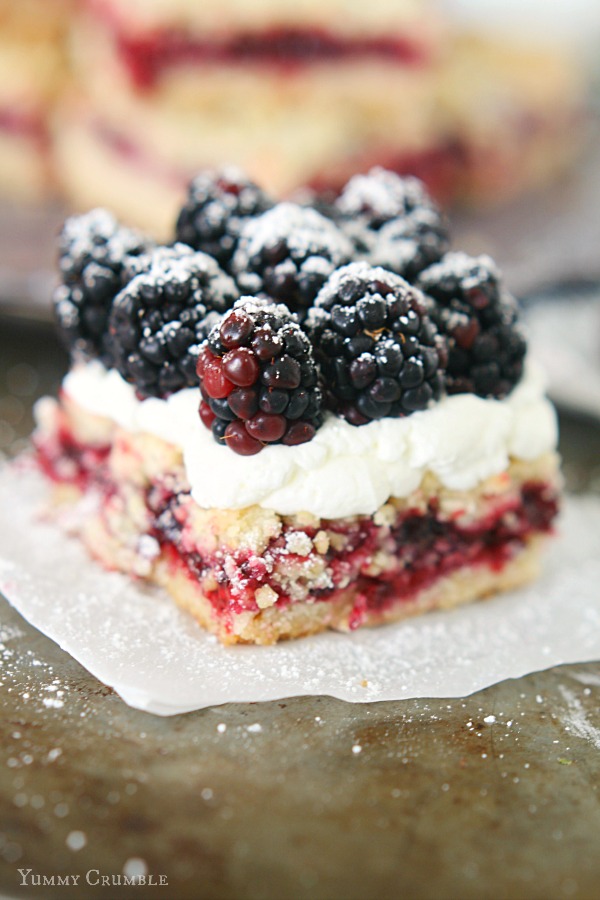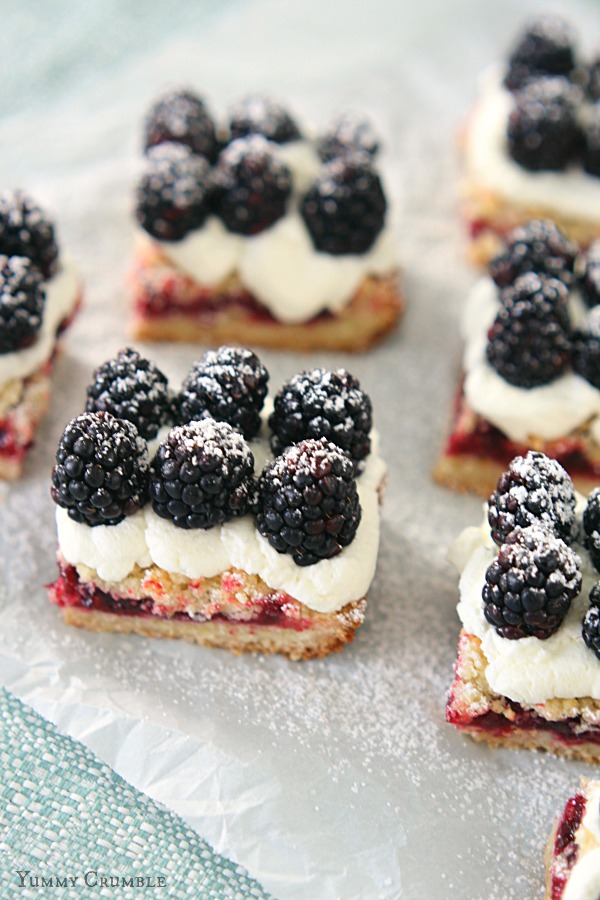 Some more lovely treats: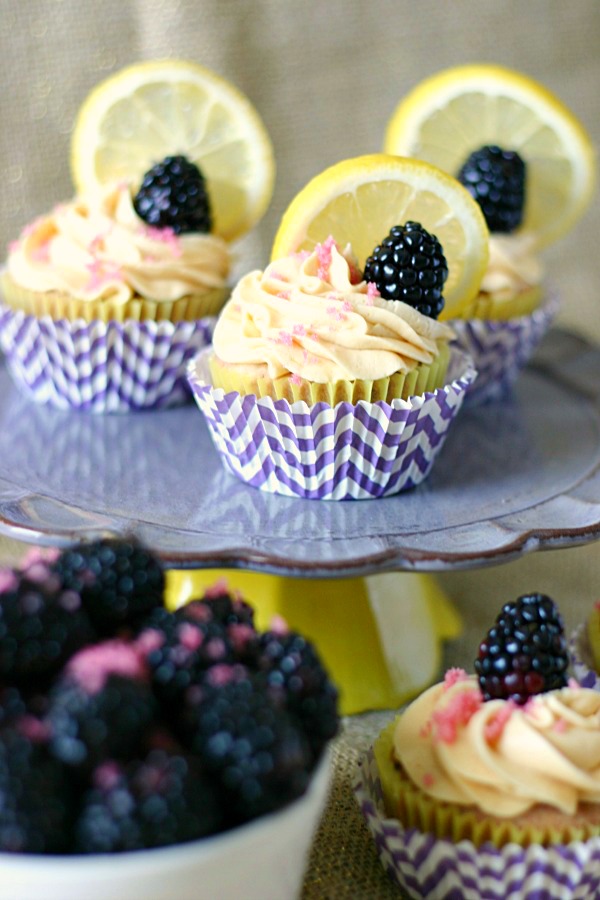 Lemon Blackberry Cupcakes with Sweet Tea Frosting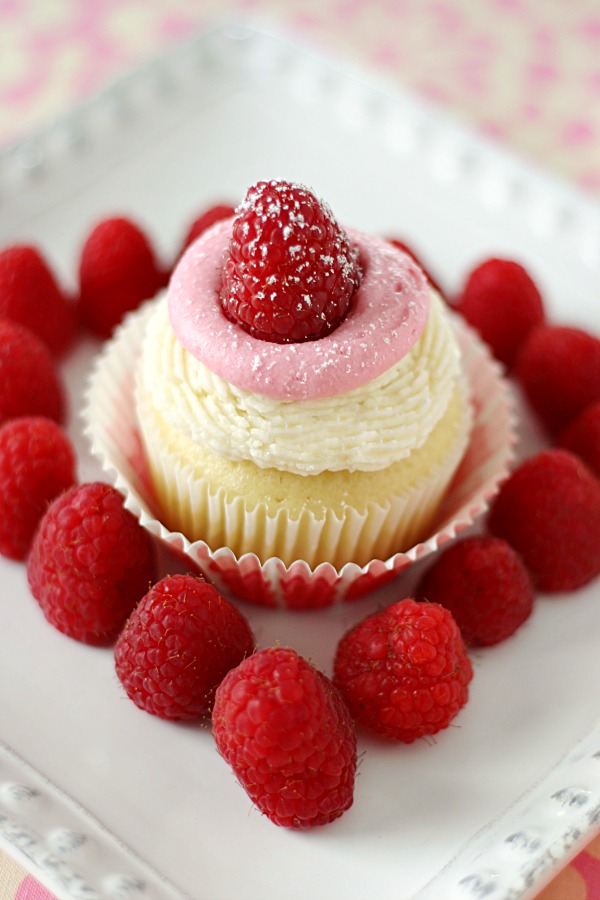 White Chocolate Raspberry Cupcakes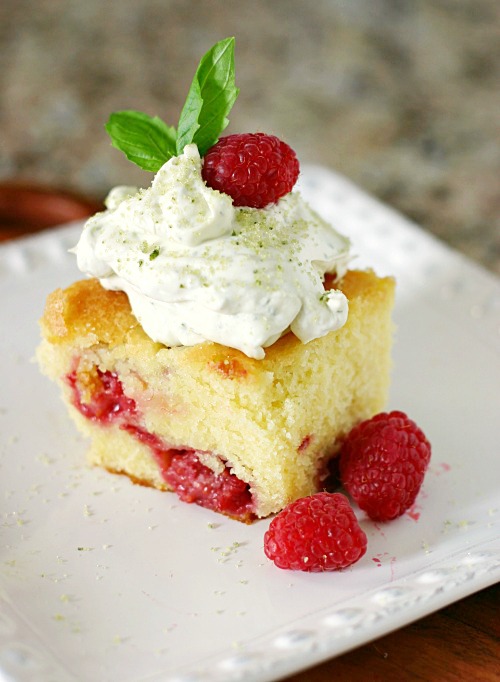 Lemon Raspberry Coffee Cake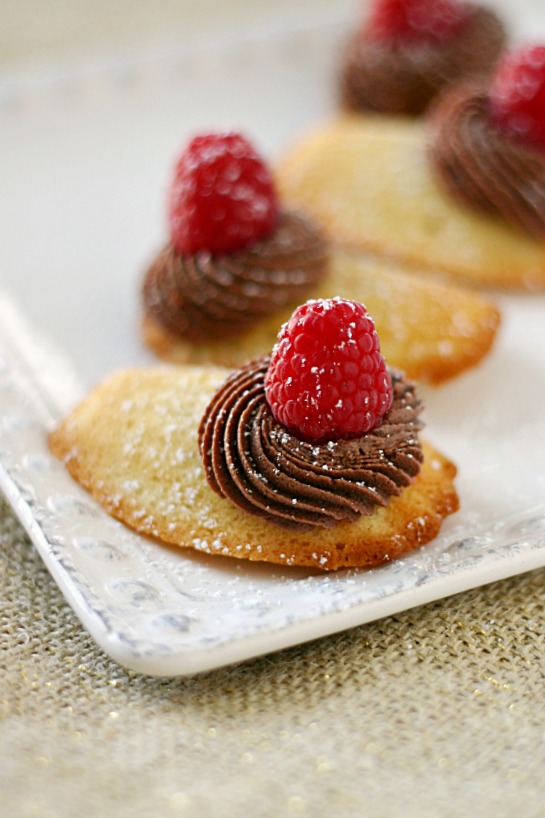 Chocolate Raspberry Madeleines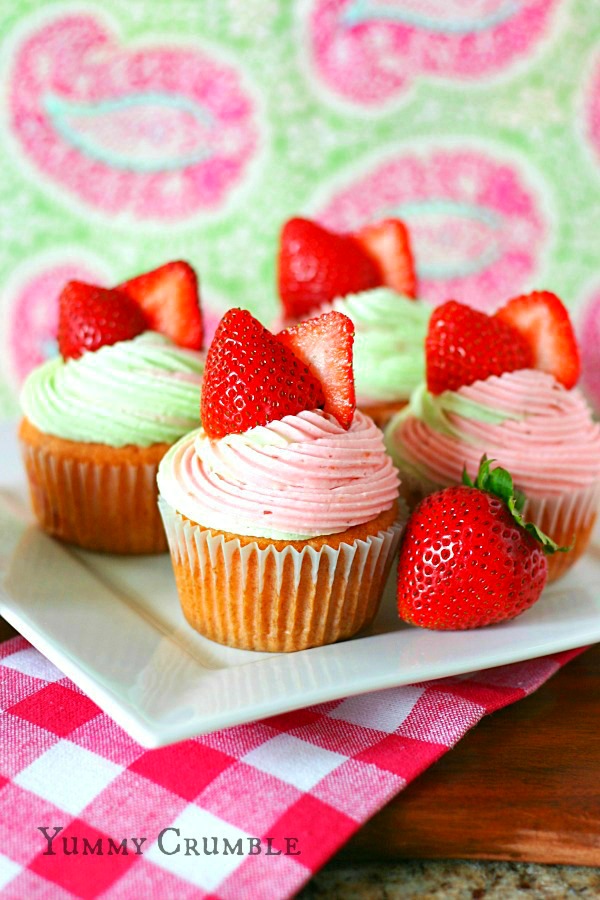 Strawberry Key Lime Cupcakes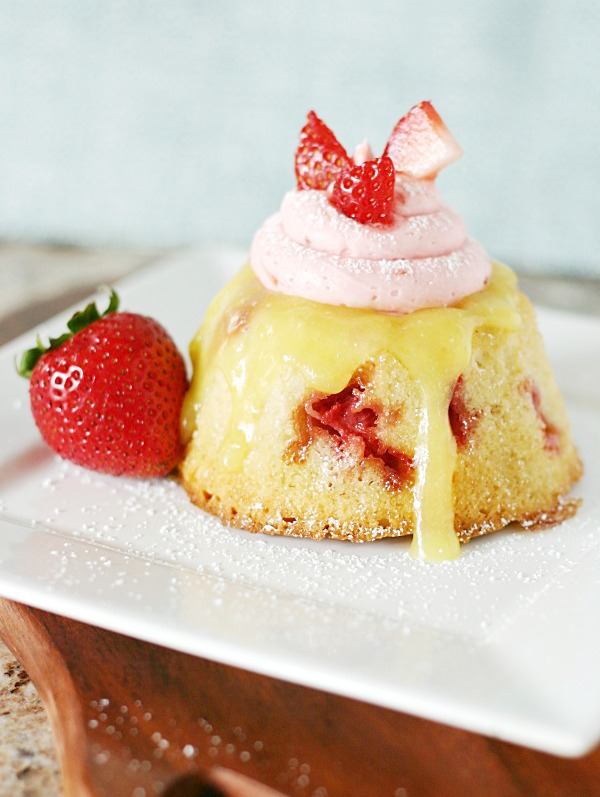 Strawberry Shortcake Bundt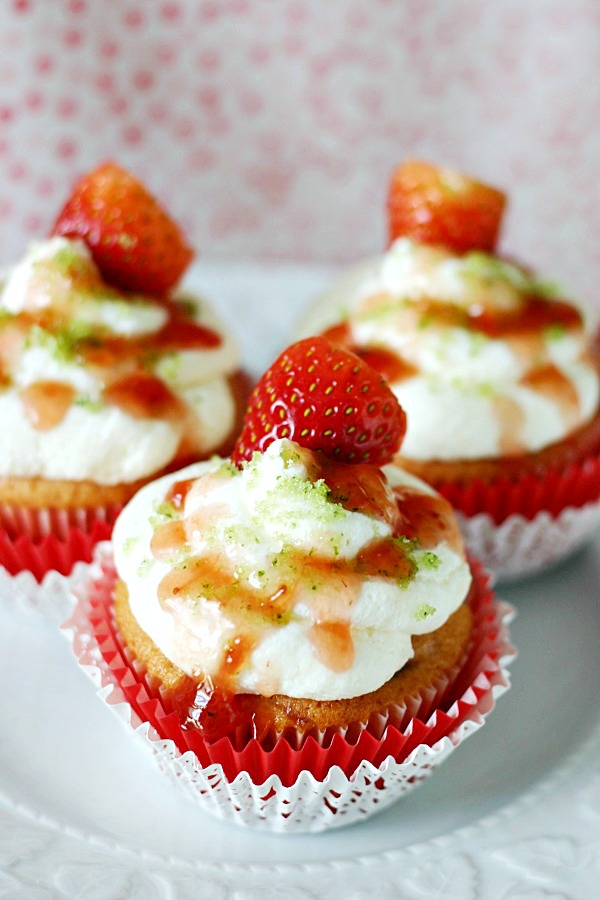 Strawberry Cupcakes