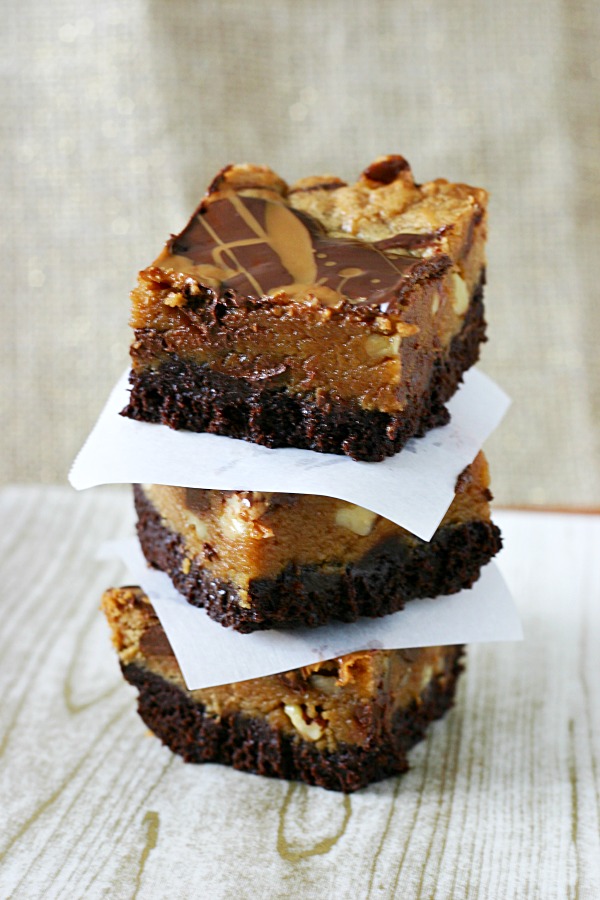 Oh Biscoff Cookie Butter.  What have you done to me?  I'ts only mid January and you've caused me to sway from my weight loss resolution.  Sigh…  You're like eating Christmas.
 If you haven't tasted this stuff, it rocks.   The moment I tasted it for the first time, I knew it was the beginning of a long friendship.  These Biscoff Blondie Brownies are my first experiment recipe with Biscoff butter.  The first layer is a really dark chocolate brownie, and the second layer is a chewy chocolate chip and walnut blondie (with Biscoff mixed right into the batter of course) and the top is drizzled with melted dark chocolate and Biscoff.  Pretty sinful, huh?   This recipe can be tweaked a little for the health conscious, but let's be honest.  You committed to the dark side when you decided to make these evil little goodies.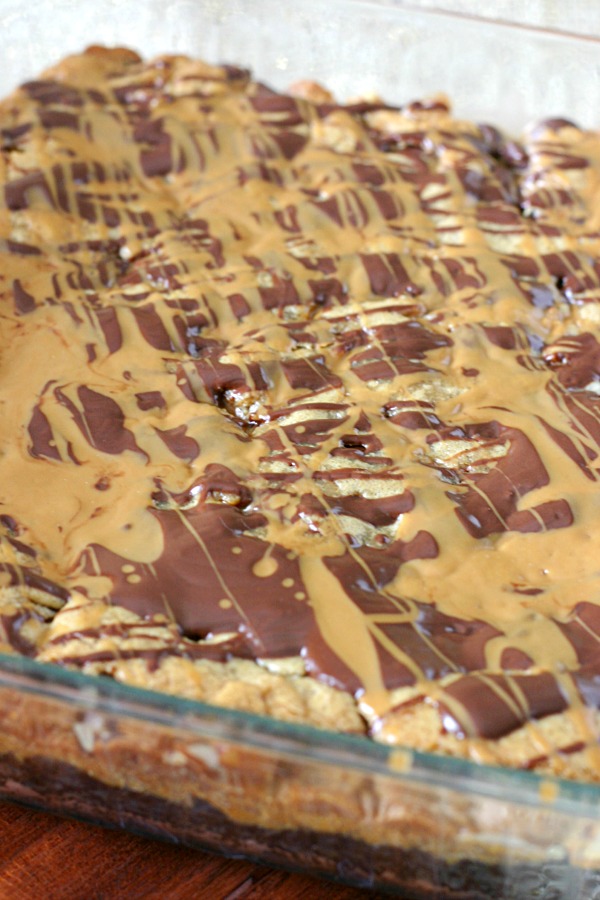 Ingredients
Brownie Layer

½ cup butter, melted
1 cup sugar
1 cup unsweetened cocoa powder
¼ teaspoon salt
½ teaspoon vanilla
2 eggs
½ cup flour

Blondie Layer

3 Tablespoons coconut oil
3/4 cup brown sugar
1/4 cup Biscoff Spread
1 large egg
1/2 teaspoon vanilla extract
1 cup all-purpose flour
1/2 teaspoon baking powder
1/4 teaspoon salt
1/4 - 1/2 cup semi-sweet chocolate chips
1/4 cup chopped walnuts
Instructions
Preheat oven to 350 F and grease an 8x8 baking pan with cooking spray or butter.
For the brownie batter cream the butter and sugar in a large mixing bowl. Mix in cocoa powder and salt. Mix in eggs and vanilla until incorporated. Mix in flour until fully incorporated. The batter will be very thick. Spread on bottom of pan.
For the blondie batter in a small saucepan over medium-high heat melt the coconut butter, biscoff and brown sugar until smooth. Remove from heat and set aside to cool. In a small mixing bowl combine flour, baking powder, and salt. Pour biscoff mixture in another bowl and mix in egg and vanilla extract until just blended. Add dry ingredients. Fold in chocolate chips and walnuts. Batter will be very thick. Spread on top of brownie batter.
Bake for 25-30 minutes.
Once baked and cooled drizzle melted chocolate then melted biscoff on top.
http://yummycrumble.com/biscoff-blondie-brownies/
Brownie layer from Creme de la Crumb and Blondies adapted from The Traveling Spoon.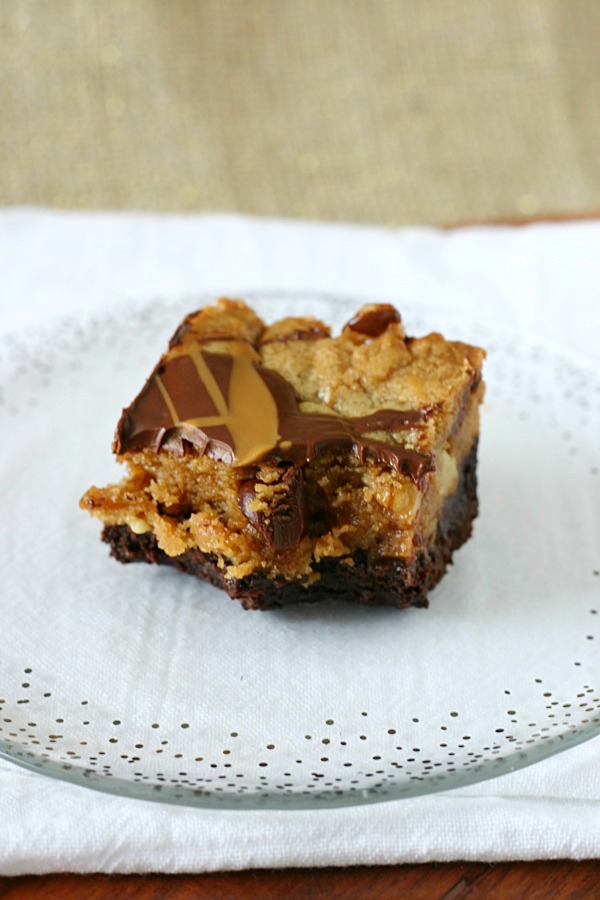 Straight out of the oven these are out of this world.  They are so dense and rich you better grab some milk.  They last quite a while since they're so intense, unless you decide to share.  Then they will most likely disappear.
So do yourself a favor and make these now.
 I promise they will knock your socks off and all your co-workers socks off.  And your dog's socks.
More Biscoffy goodness: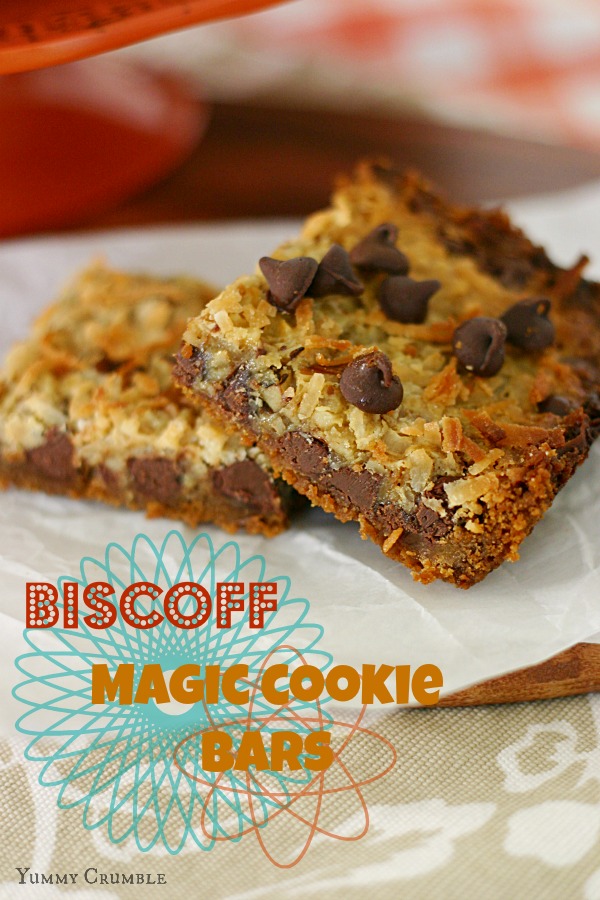 Biscoff Magic Cookie Bars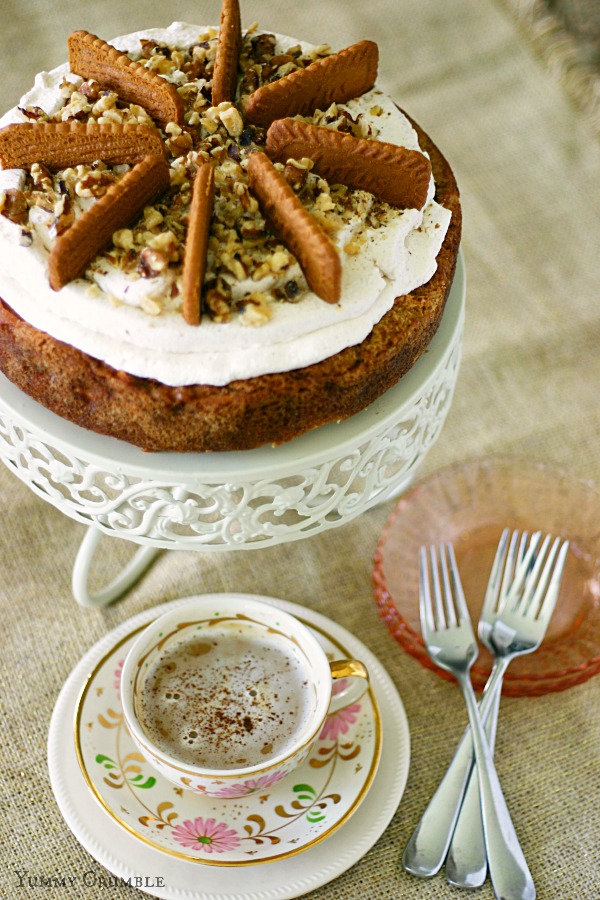 Biscoff Apple Spice Cake Cheesecake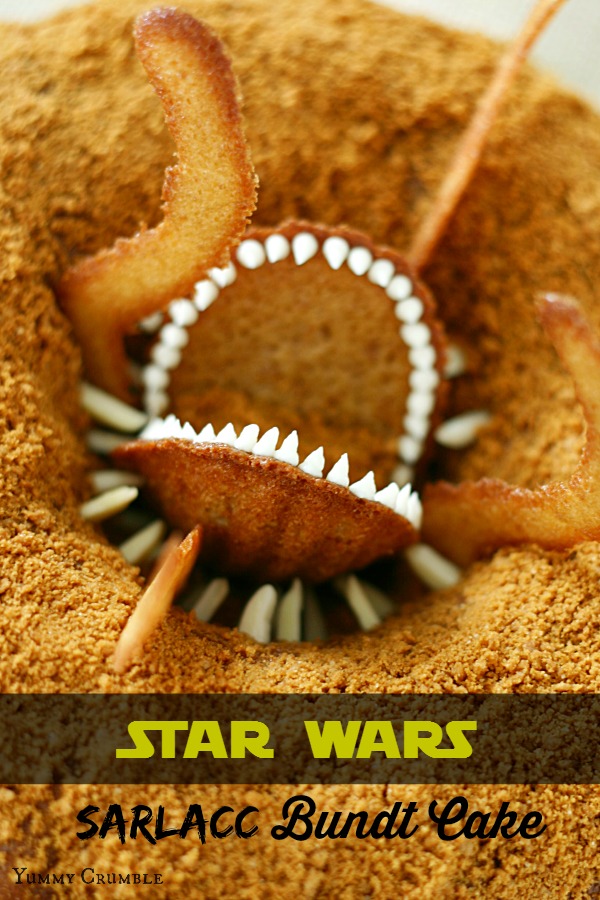 Star Wars Sarlacc Bundt Cake