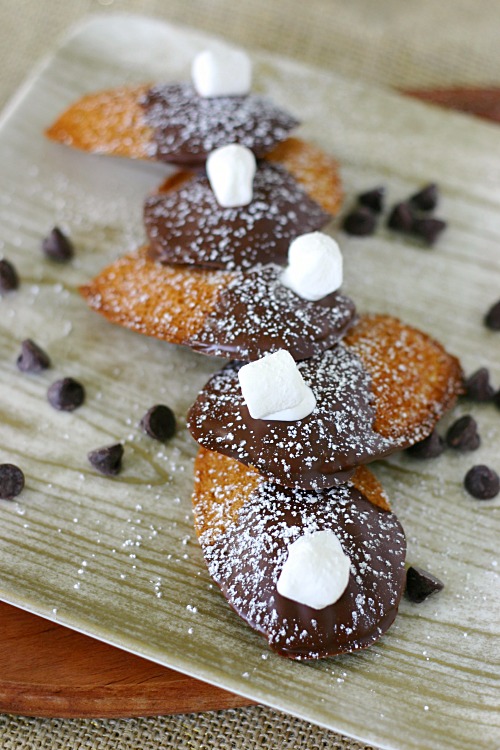 Golden S'mores madeleines baked with graham cracker cookie crumbs right in the batter then dipped in dark chocolate.  Don't forget the mini marshmallow.  The ultimate camp fire treat, it's my summer makeover for the classic French cookie.
Look away pastry connoisseurs.  It's about to get ridiculous.  And yummy.
I know I shouldn't mess with the madeleine.  I mean, it's pretty perfect in it's classic form.  Lightly sweet, spongy, and particularly comforting when it's still warm from the oven.  I've made a few changes before, like these madeleines.  And most recently, these lovelies.  I still stayed true to the genoise batter(folding sifted flour into your egg and sugar mixture, followed by cooled melted butter.  Totally backwards!), because it's what makes a true madeleine, right?  So don't fret Frenchies!  I'ts still your lovely little cookie!   Just extra delicious.