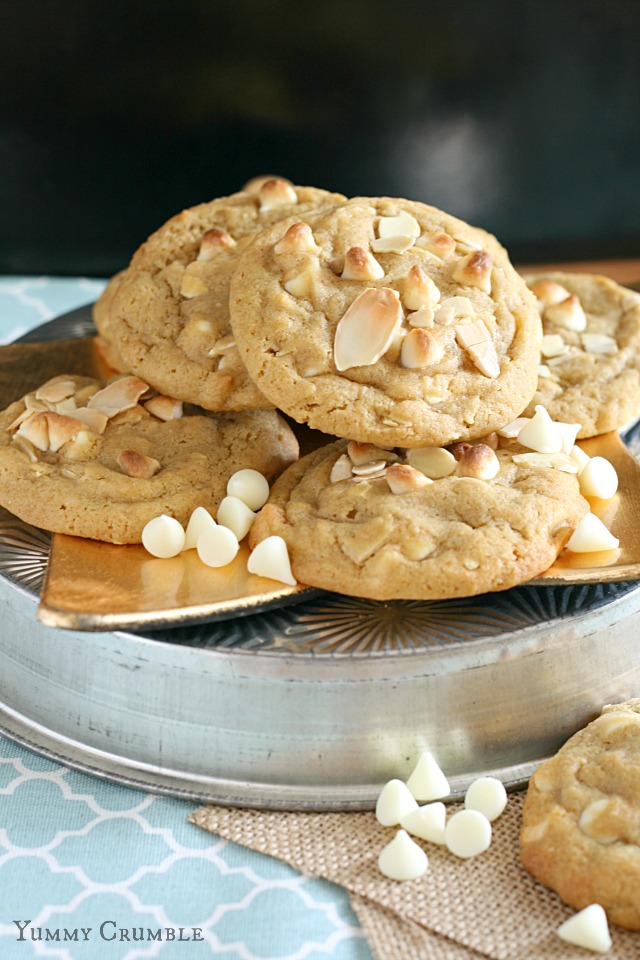 The chewiest, most indulgent white chocolate chip cookies you will ever have!  These White Chocolate Chip Almond Cookies will be gone in no time!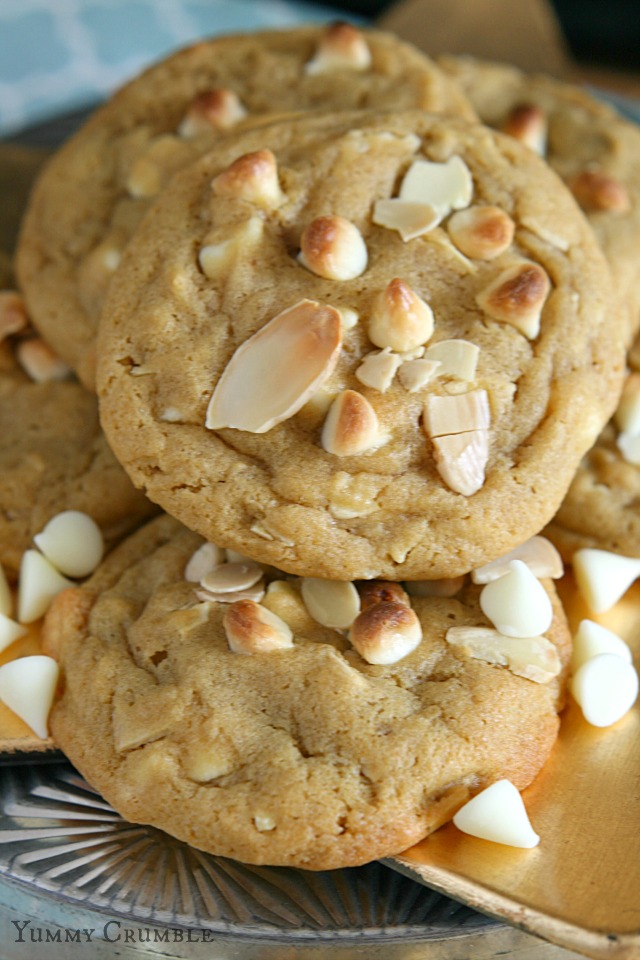 Winter is winding down now and hints of spring are popping up everywhere.  I'm a lucky gal…my winter was basically spring.  When you live in the Middle East, winter can top out at 88F.  But I'm not complaining.  The weather has been amazing.  It's the summer I have to worry about.  Around these parts, you hear the phrase "Summer is coming" (For all you Game of Thrones fans, you will know exactly what I mean)  120F is no joke!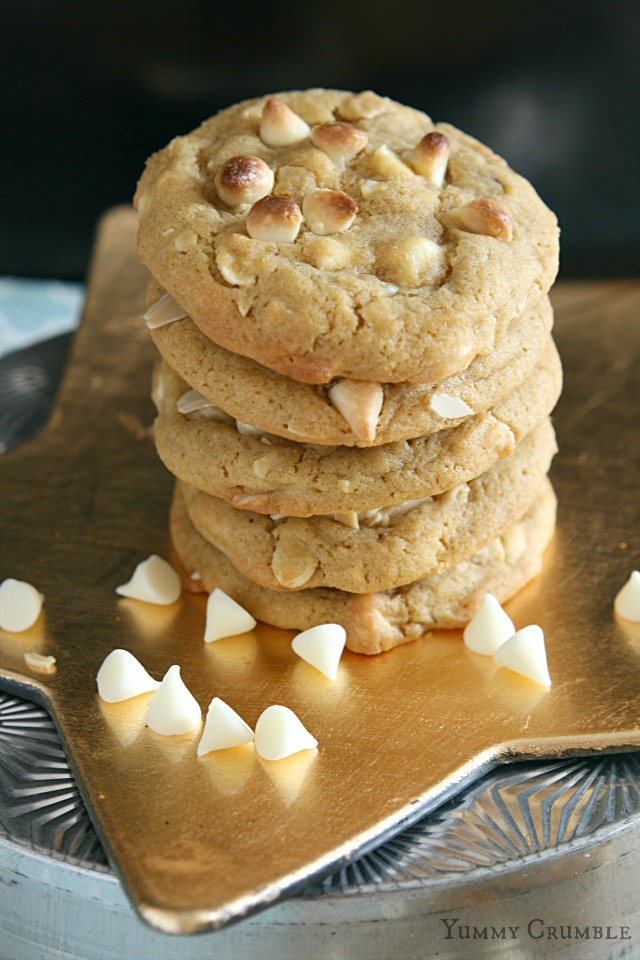 Here in the summer baking is a little uncomfortable to say the least.  But there's no way I'm passing up baking a bunch of these White Chocolate Chip Almond Cookies.  They are possibly one of my favorite cookie recipes, and everyone knows I'm a devout loyal to the classic chocolate chip cookie.  These are super chewy and dense…the only way to have a cookie, and full of sliced almonds that give a incredibly wonderful crunch in every bite.  I went a little overboard with the white chocolate chips, but have you ever heard anyone say "too much chocolate."?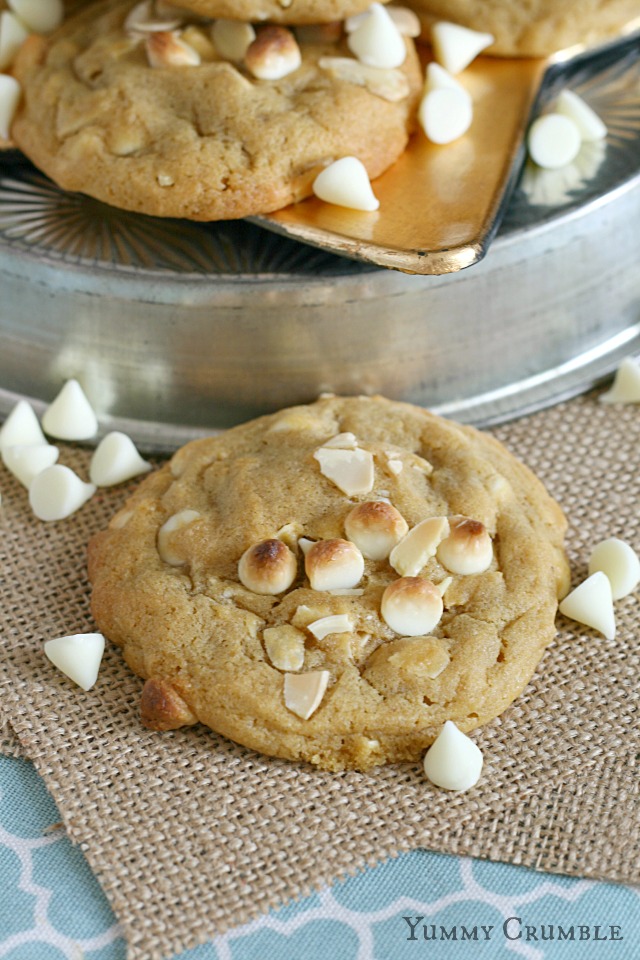 I hope you enjoy!  Good luck on the bikini bodies!  Remember, summer is coming…
White Chocolate Chip Almond Cookies
Ingredients
1 cup room temperature salted butter
1 cup light brown sugar
½ cup granulated white sugar
2 eggs
1½ Tablespoons vanilla extract
1 teaspoon almond extract
1 tsp baking soda
½ tsp baking powder
2½ cups all purpose flour
2½ cups white chocolate chips
1 cup sliced toasted almonds
Instructions
Preheat your oven to 350 F and line a cookies sheet with parchment paper.
In a large bowl with a paddle attachment, beat the butter until creamy.
Add the sugars and beat on high until fluffy.
Add each egg one at a time until fully combined. Next add vanilla and almond extract.
Blend on medium until nice and smooth...about 30 seconds.
Turn mixer on low and add flour, baking soda and baking powder.
Mix until just combined.
Turn off mixer and fold in chocolate chips and almonds.
Using a cookie scoop, place mounds of dough about 2 inches apart on cookie sheet.
Bake for 9-11 minutes until golden brown.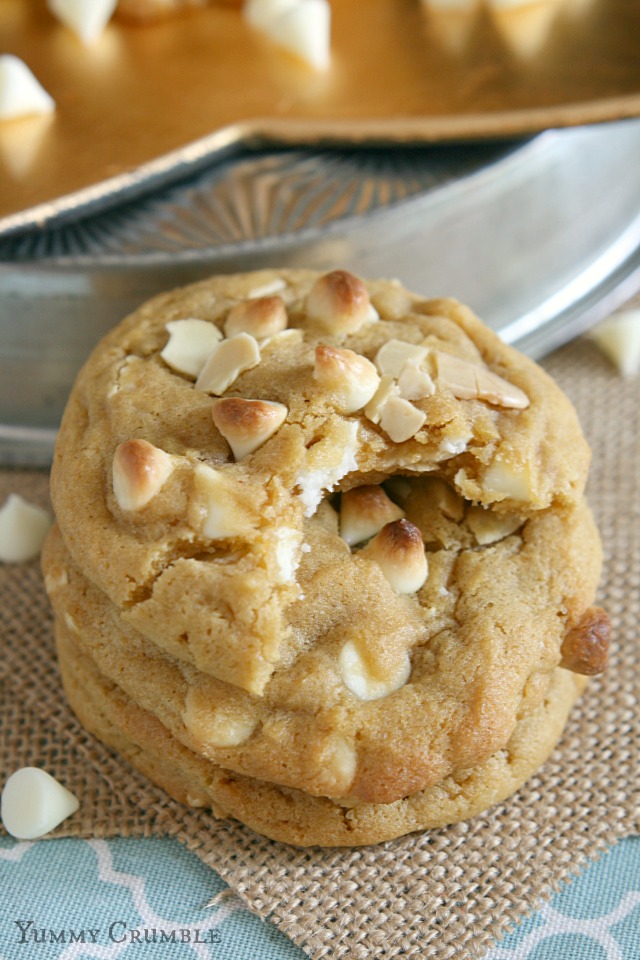 Try these too!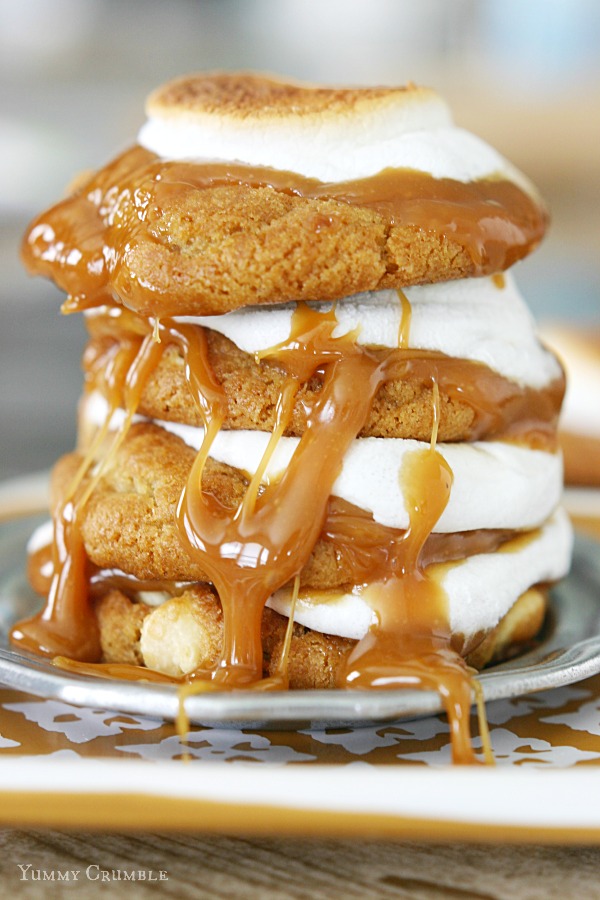 Caramel White Hot Chocolate Cookies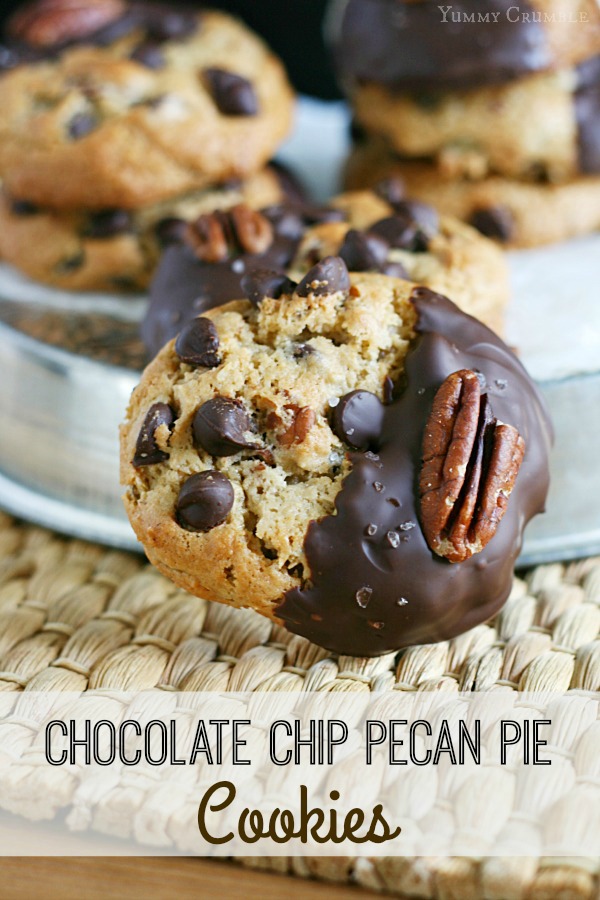 Chocolate Chip Pecan Cookies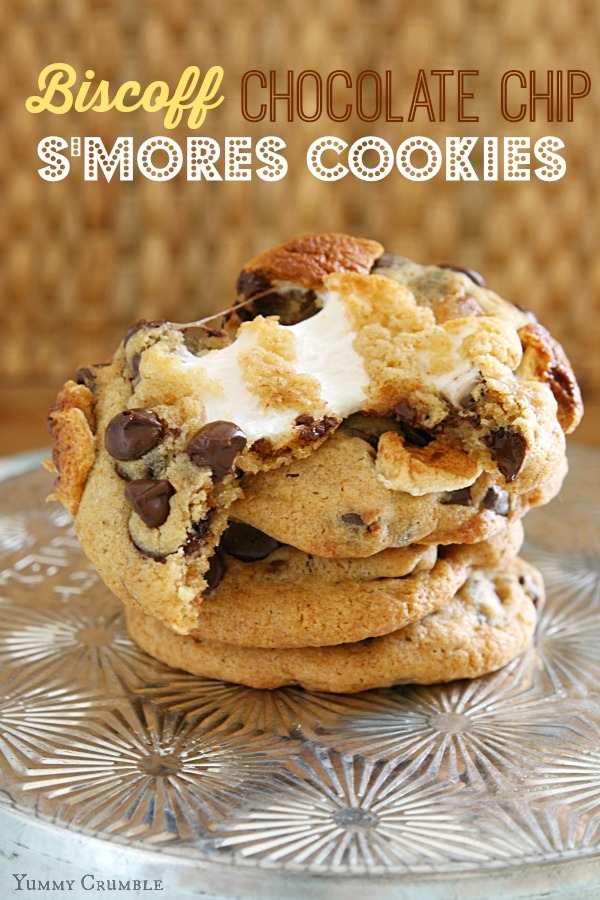 Biscoff Chocolate Chip Smores Cookies