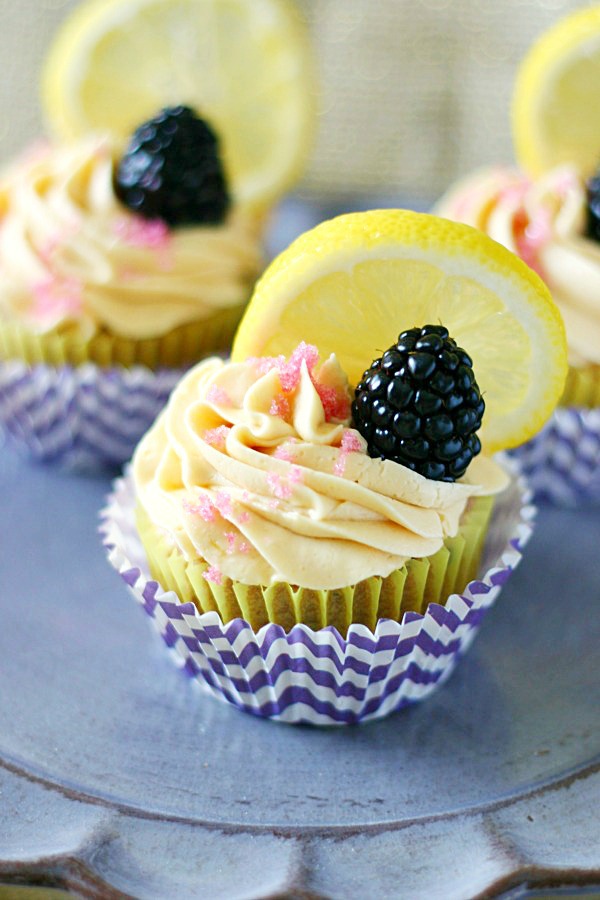 Lemon Blackberry Cupcakes with Sweet Tea Frosting and garnished with blackberry sugar.  My delicious twist on an Arnold Palmer in cupcake form.
Arnold Palmer you wonderful man you.  You created my favorite beverage of all time and I thank you.  So, cheers to you…here is my version of your sweet drink in a little yummy cupcake.  Don't be fooled though.  This little cupcake has so much tart citrus flavor its like a lemon punched you in the mouth.  And then a sweet little blackberry gave you a kiss to make it feel better.
All silliness aside, this really is a delicious cupcake.