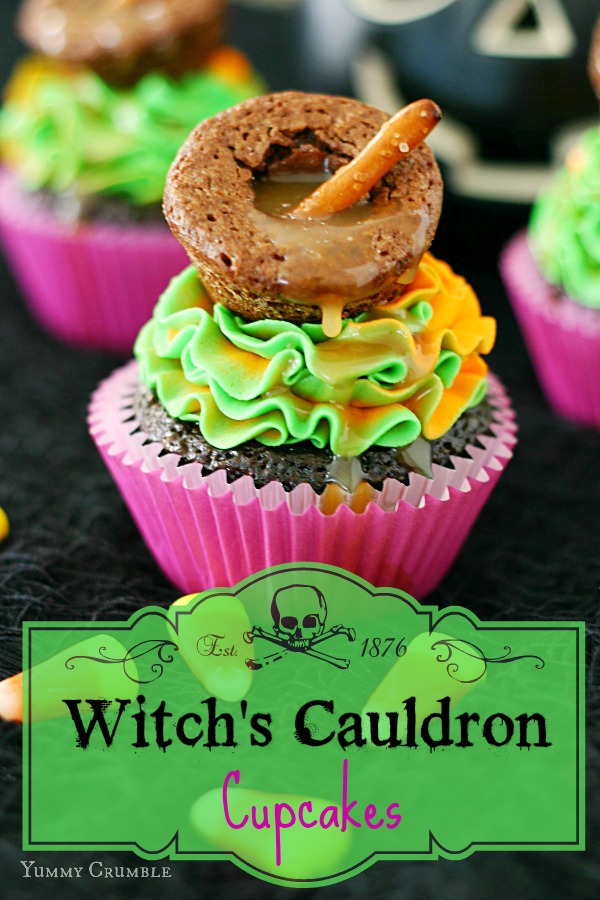 Wickedly delicious chocolate cupcakes frosted with vibrant green and orange vanilla buttercream frosting and topped with a miniature brownie cauldron bubbling over with salted buttery caramel.  These Chocolate Witch's Cauldron Cupcakes are the perfect ghoulish treat for little goblins and witches this Halloween!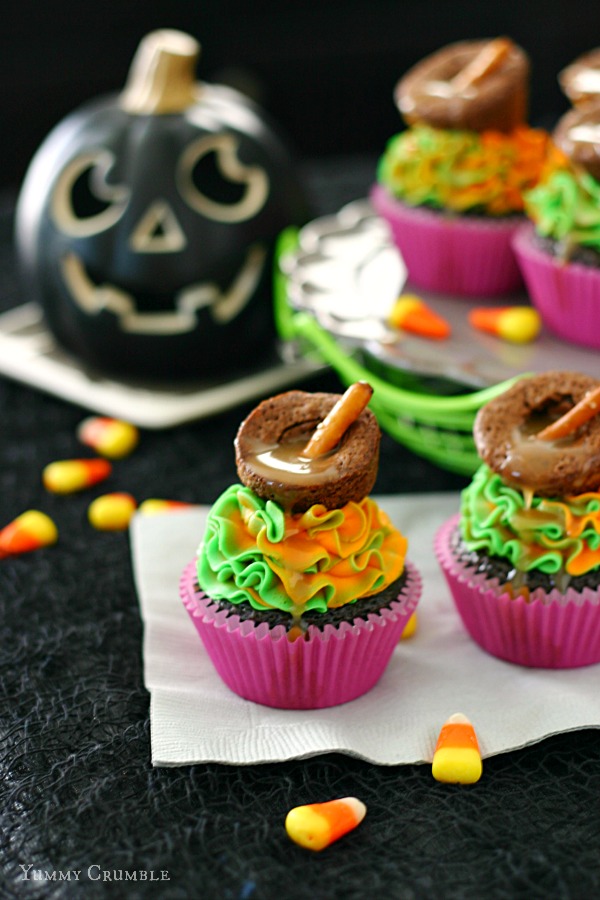 I'm gonna go ahead and say it.  Everybody says it.  You hear it said by everyone everywhere.
"Christmas decorations in the stores already?!"
The only thing is…I'm totally okay with it and super excited about it.  Hey, I start listening to Christmas tunes when August comes around.  I'm the last person you should be complaining to about the commercialization of Christmas.  Sorry Linus from Charlie Brown, but I'm the gal with my Christmas tree up and decorated before you can finish saying Happy Thanksgiving!  That being said, this is my last spooky cupcake post!  Bring on the cinnamon, cloves, apples, and all things jolly!