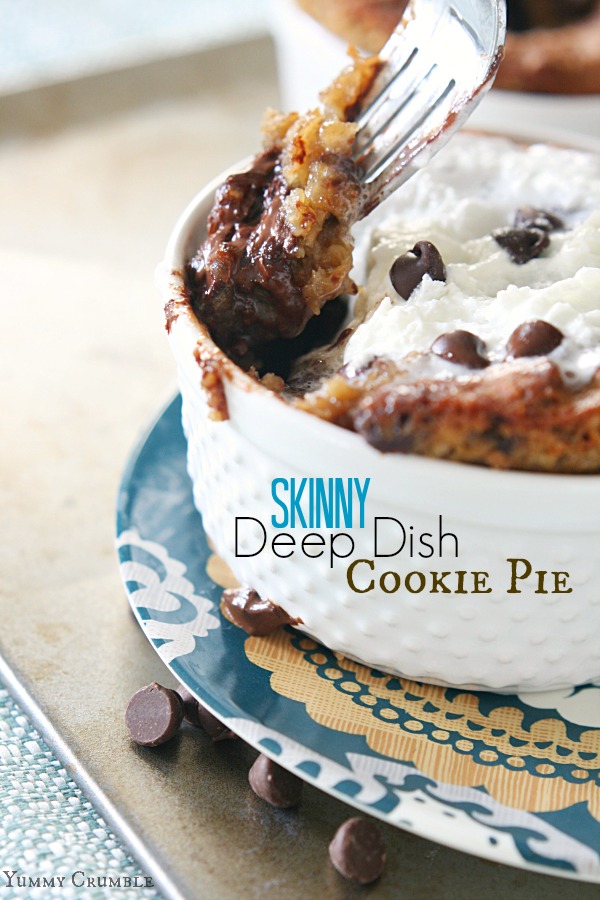 This Skinny Deep Dish Cookie Pie packs tons of flavor, so don't let the name fool you!  With no flour, no eggs, and no butter you can indulge without all the guilt.  Grab a glass of milk, because it's super rich!
Deep dish cookie pie is like the mother of all desserts.  Crispy edges, gooey center, and did I mention all the ooey gooey chocolate.  Add ice cream and I'm fully committed to divorce my diet.  Papers signed.  But let's be real.  Deep dish cookie pies are not going to get me that Victoria's Secret super model body I'm feverishly working for.  It's at the top of the list of my New Years resolutions.  Right before tackling our atrociously messy butler's pantry.  I affectionately call it our "junk" pantry. Not.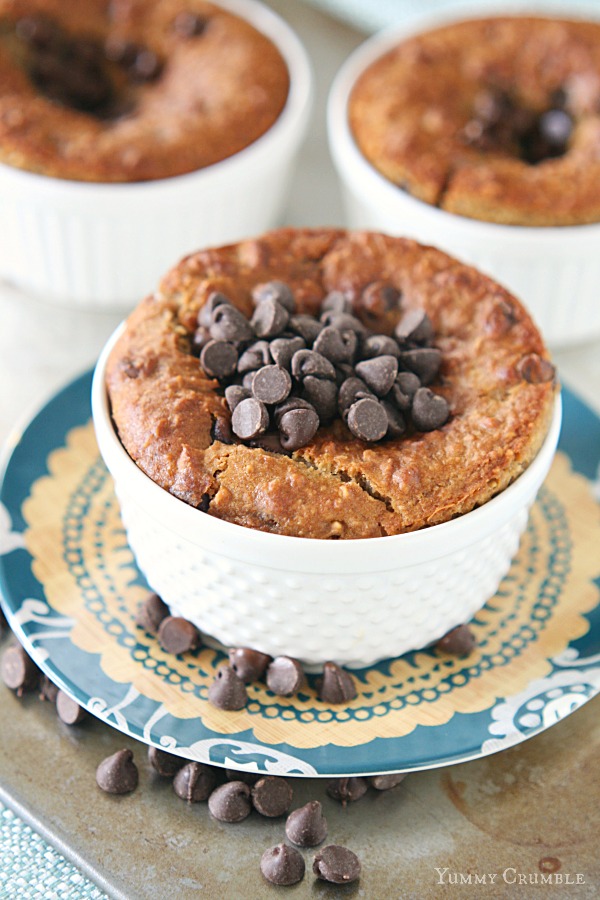 So in order to achieve that Gisele body this year, and not be saddened every time  I see my favorite sweets, I set out on the search for a Skinny Deep Dish Cookie Pie.  One of my favorite bloggers, Katie from Chocolate Covered Katie, completely masters the art of skinny desserts.  She has some outrageously sinful recipes, but they're all healthy!  It's insane what she's come up with.  This is one of my favorite desserts she's made.  Don't be alarmed by the ingredients.  Chick peas? In a cookie?  Yes…Trust me.  I trusted her, and I'm so happy I did!