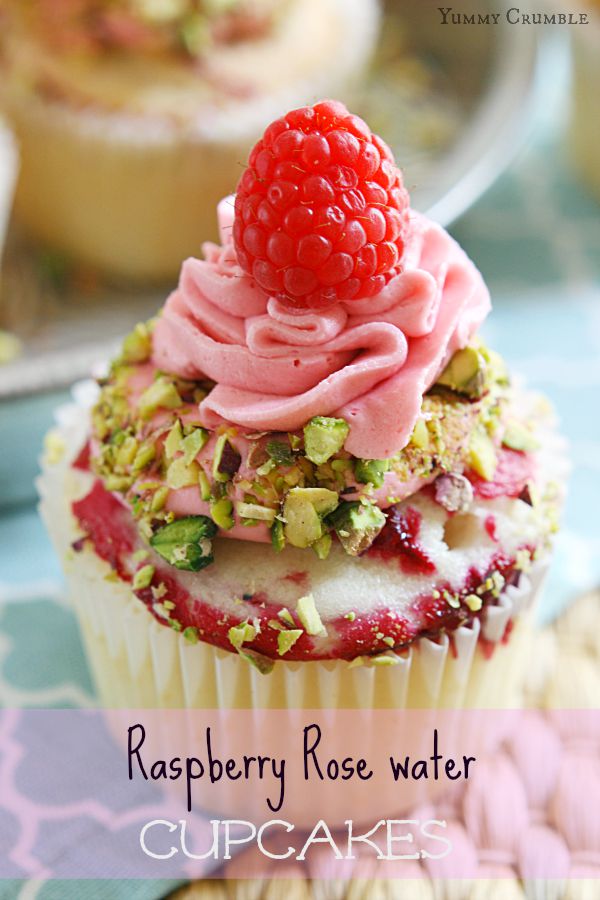 Vanilla bean cupcakes swirled with tart raspberry puree then topped with a luscious rose water infused raspberry frosting, and sprinkled with chopped pistachios.  Take your taste buds on an exotic vacation with these Raspberry Rose Water Cupcakes!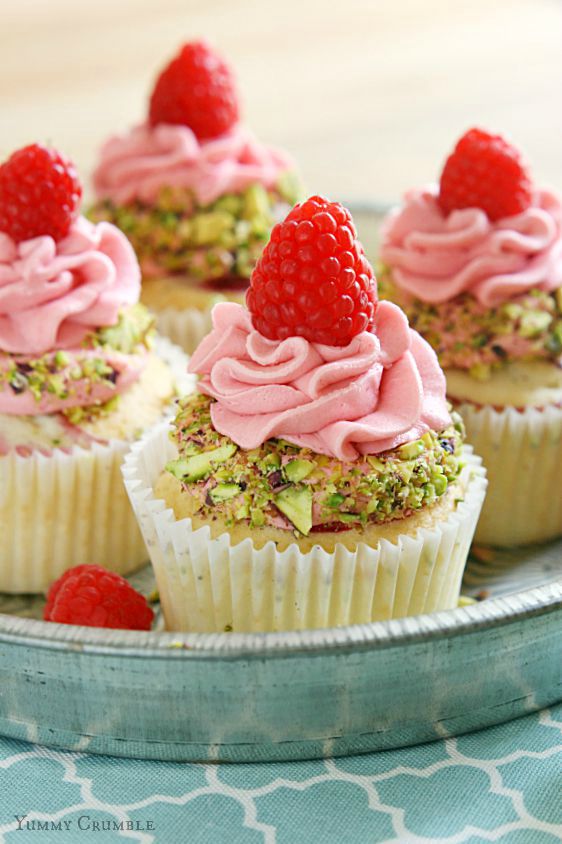 Living in Dubai has some perks.  For one, I can have anything I want delivered to my house for free or for only 5 dirhams (1.35 USD!).  I usually grocery shop online, because they deliver my groceries to my doorstep for free.  It's magical.  Oh, and did I mention that the Ikea here will deliver and assemble your furniture too.  For free.  America needs to take some notes.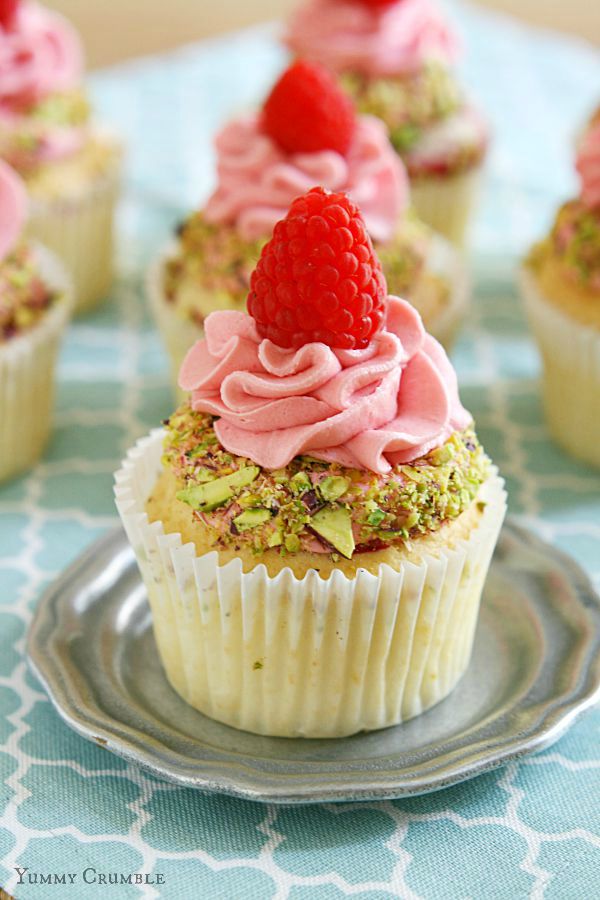 One of the things I love about living in Dubai is all the variety of exotic foods and ingredients I have access to.  I have found everything from rose and cardamon flavored camel milk to crazy looking Southeast Asian fruits like the Rambutan.   Every grocery store also has a nice supply of beautiful orange blossom and rose waters, something I always found a little difficult to get back home.  I totally took advantage of the rose water for these Raspberry Rose Water Cupcakes.