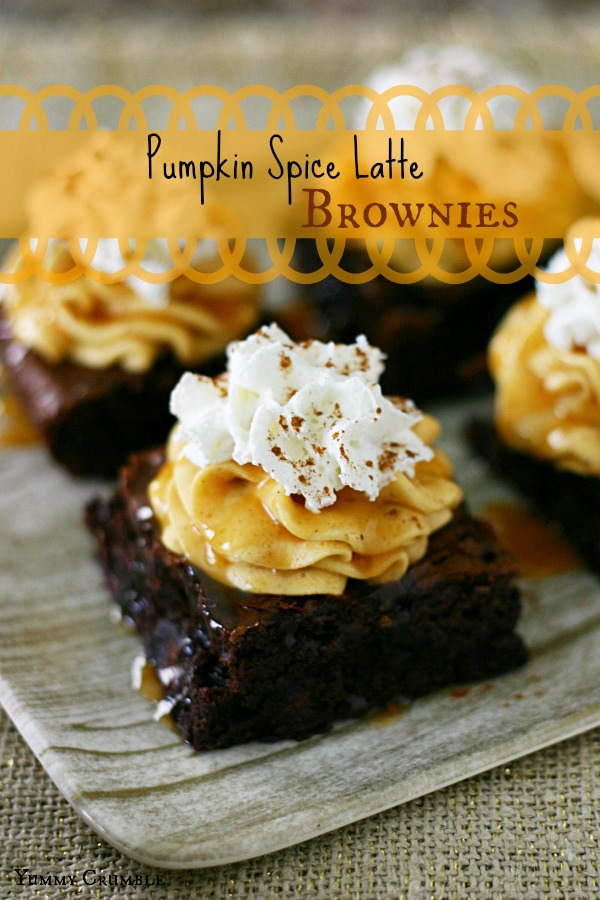 Dark chocolate mocha brownies topped with creamy pumpkin buttercream frosting and sweet whipped cream.  The Pumpkin Spiced Latte just met it's match…Pumpkin Spice Latte Brownies!  
Say what you want about Starbucks and their "stale" coffee.  Yes, I'm talking to coffee snobs everywhere!  You have to admit they know the way to every white girl's heart during Fall.  I'm more of a classic Mocha girl myself, but I love the first sight of their magical chalkboard sign exclaiming, "The Pumpkin Spice Latte is here!"  It lets me know that Fall has officially arrived.  I've taken one of my favorite Starbucks drinks and made them into brownies!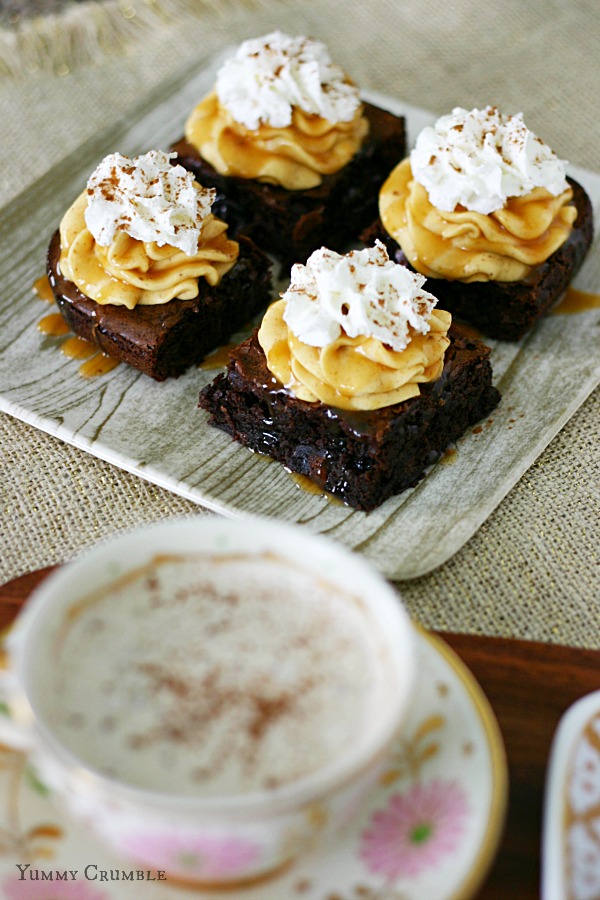 I've only made a few pumpkin desserts so far but I've got so many more planned for this season.  It's safe to say, I'm in love with pumpkin.  First came my Pecan Pie Pumpkin Cupcakes and then these crazy delicious guys.  These Pumpkin Spice Latte Brownies were incredibly easy.  How?  I used my favorite boxed brownie mix.
Eeeek! Yes, you can make brownie mix taste like it's from scratch.  I promise.