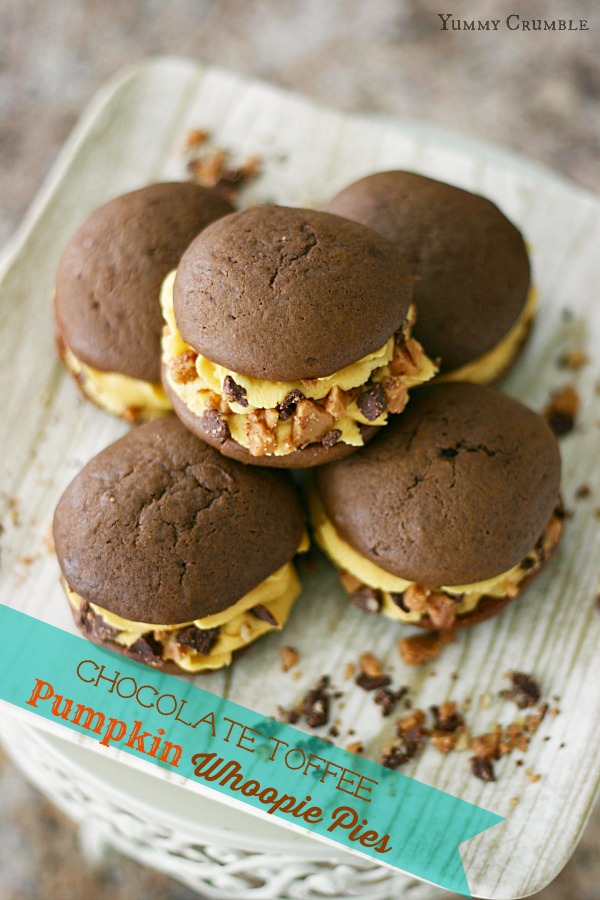 Miniature whoopie pies stuffed with fluffy pumpkin butter cream frosting and dipped in buttery chocolate walnut English Toffee.  These Chocolate Toffee Pumpkin Whoopie Pies are perfect this Thanksgiving!
If you've had a Whoopie Pie then you know two things.  They're super yummy and they're usually super huge.  Huge and yummy together are a recipe for something perfect, but Thanksgiving is coming and I need to leave room for Sweet Potato Casserole.  Like this and this.  Seriously, just forget the turkey.  Hand me a massive bowl and a wooden spoon and I'm a happy little pilgrim.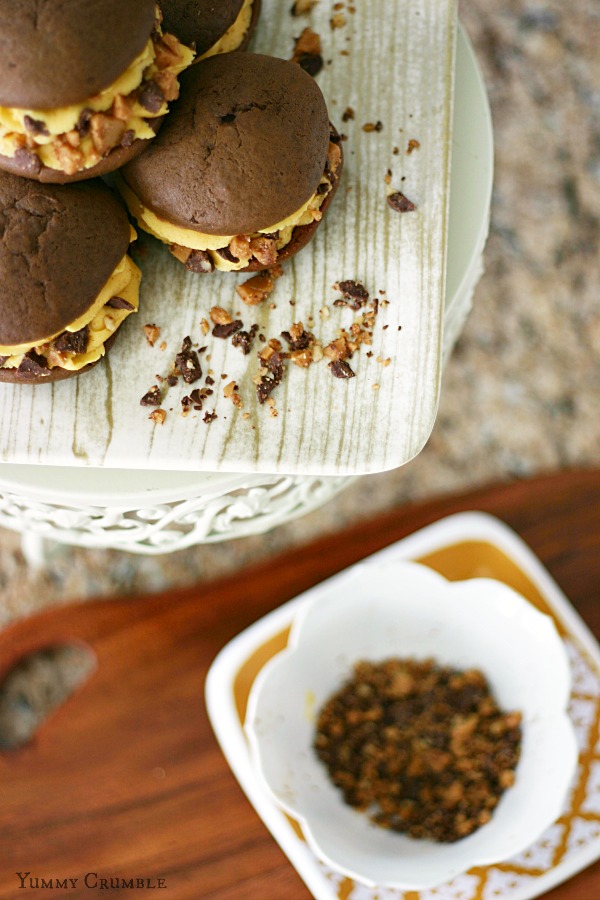 I wanted to make some Whoopie Pies that wouldn't be overkill but  still a perfect little treat after the big feast.  I used a tiny cookie scoop for these to keep them "miniature" and they were the perfect size.  Keeping with the Thanksgiving theme and all that is pumpkin, I used my favorite pumpkin butter cream frosting.  The chopped buttery English toffee adds a little hint of indulgence.