Thick dark chocolate brownie batter swirled right into a rich cheesecake with the most perfect Oreo cookie crust.  This Oreo Brownie Swirl Cheesecake is the most intense cheesecake you will ever have!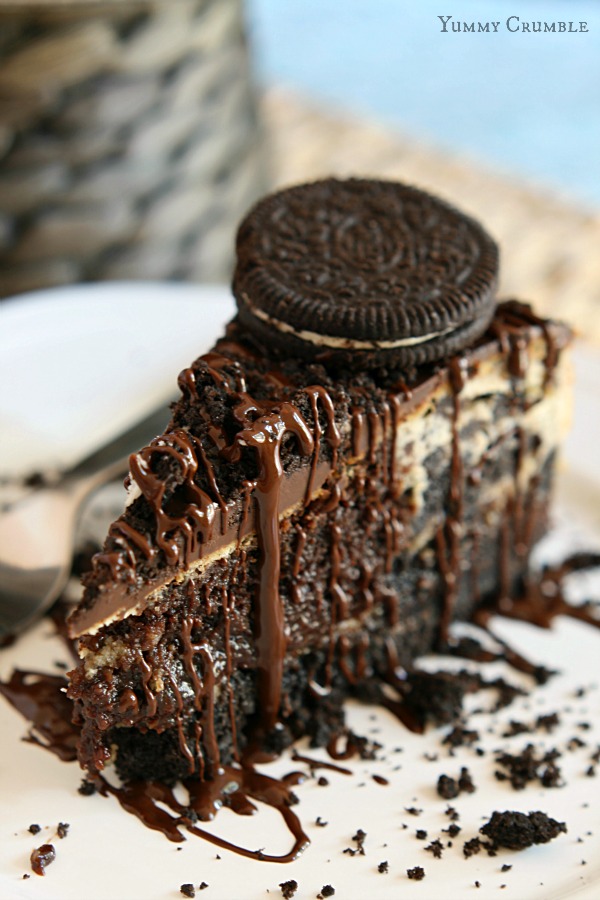 I'm not one of those crazies that claim they aren't a fan of cheesecake.  Who are they kidding?!  Cheesecake is awesome!  I get it…it can be really intense, and rich, and thick, and freaking amazing.  But hey, if you can't handle it go eat a salad.  I will eat the heck out of this Oreo Brownie Swirl Cheesecake.  If you are one of those unfortunate few that can't take the heat that cheesecake has to offer, have no fear.  This big 'ole hunk of deliciousness is more brownie than cheesecake.  It's smack you in the face, grab a glass of milk kind of brownie dessert.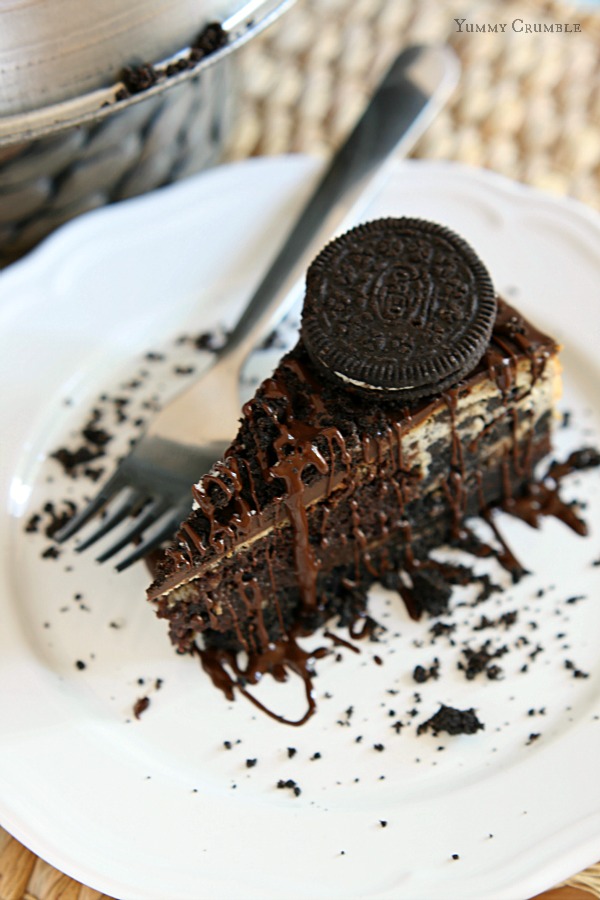 Is that a bad thing?