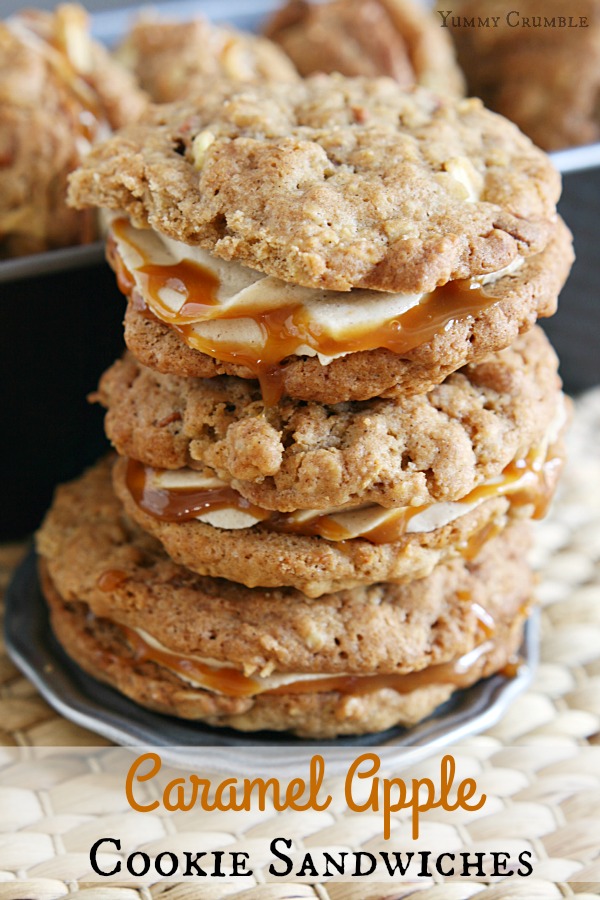 Soft and chewy apple spice oatmeal cookies sandwiched with brown sugar and cinnamon buttercream frosting and drizzled with salted caramel.  Think of the perfect caramel apple pie you can eat with your hands!
It's cookie swap time people!  I've only been to one cookie swap party which was back home in the states.  I really wish I had participated in more because now that I'm living overseas in Dubai I haven't heard of anybody doing that sort of thing.  I think they're too beautiful and fit to be swapping dangerous and decadent cookies between one another.  I've done a cookie swap through the mail before, so I thought that would work until I remembered it costs about 75.00 to ship a box to the U.A.E.  Whoever gets stuck with me would probably sneeze all over my cookies.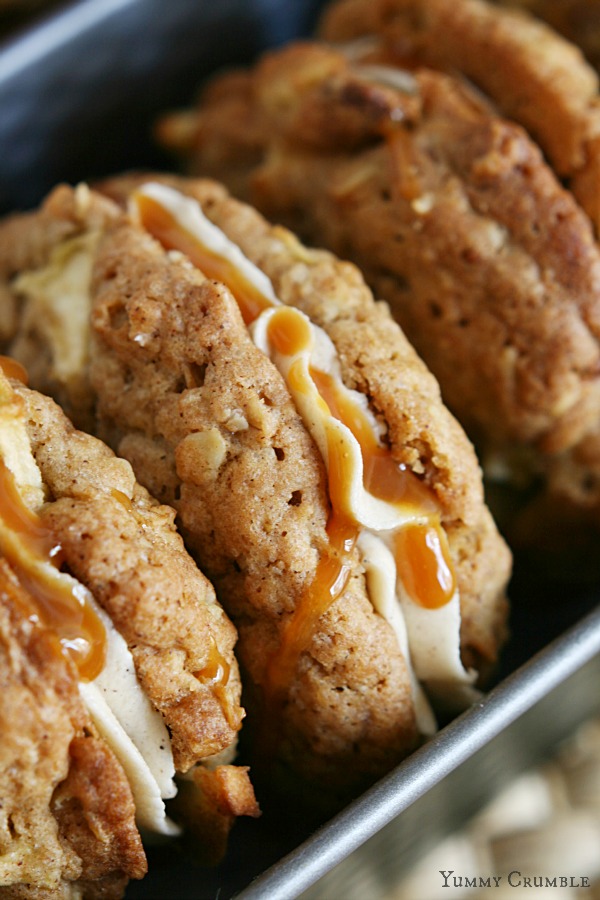 I haven't hit the peppermint craziness yet.  I've still got apples and pumpkins on the brain. That's why these Caramel Apple Cookie Sandwiches are perfect for a cookie swap party.  There's always someone in the group that's a little too stubborn to let go of Fall.  So while the tables are full of chocolate peppermint meringue cookies and red and green sugar cookies, these cookie sandwiches will be sure to stick out.  Plus, salted caramel.  I would be grabbing anything with salted caramel drizzle.  I used my Apple Pie Cupcakes as inspiration for these cookie sandwiches.