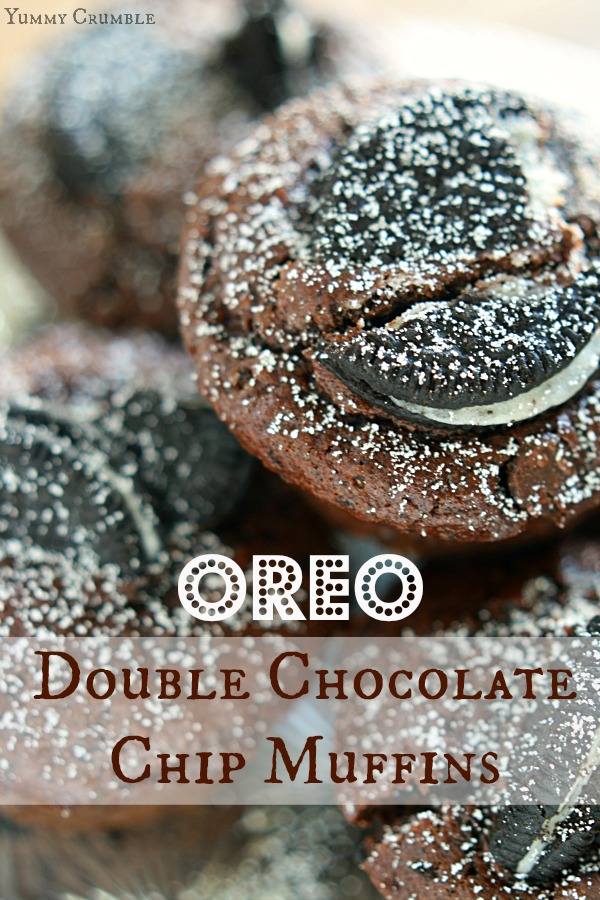 Rich dark chocolate and Oreo cookies married with a soft and fluffy muffin.  Make your mornings sweet with these Oreo Double Chocolate Chip Muffins.
You know what I love about muffins?  Muffins are extra large cupcakes that can be eaten for breakfast.  AND they come with no judgement.  If its eaten between the hours of 6 and 11 in the morning, extra large, and void of frosting…no one cares.  No one gives dirty looks.  It's breakfast.  Chocolate chips and all.  I once saw a red velvet smore's muffin at a local coffee shop.  That my friends is my kind of breakfast.  #breakfastgoals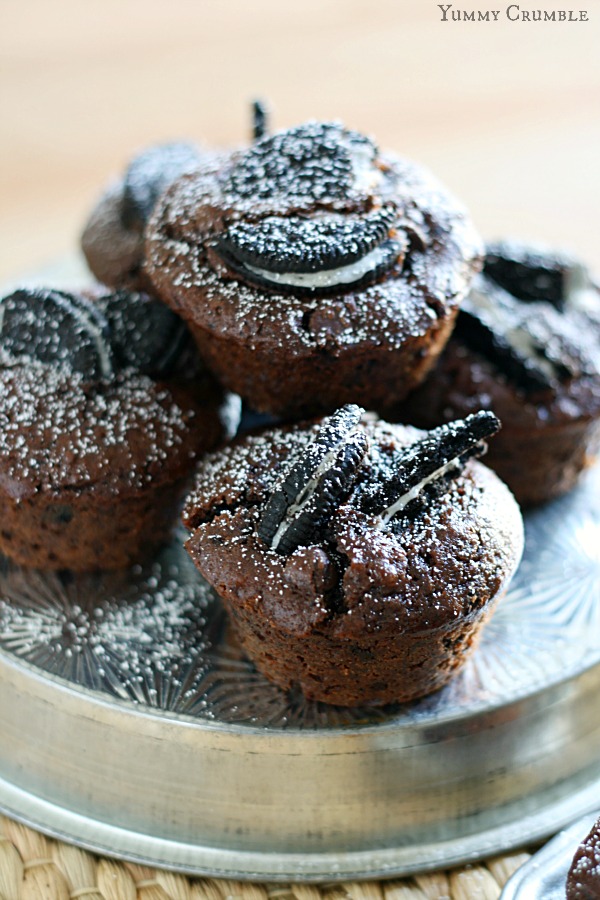 These muffins bake up super fluffy and soft with just the right amount of crunch from the Oreos.  Not to mention, they are insanely easy and quick to make, so don't you worry.  You'll be stuffing your face in no time.  It's okay though.  It's breakfast remember?  First meal of the day, so make it count!