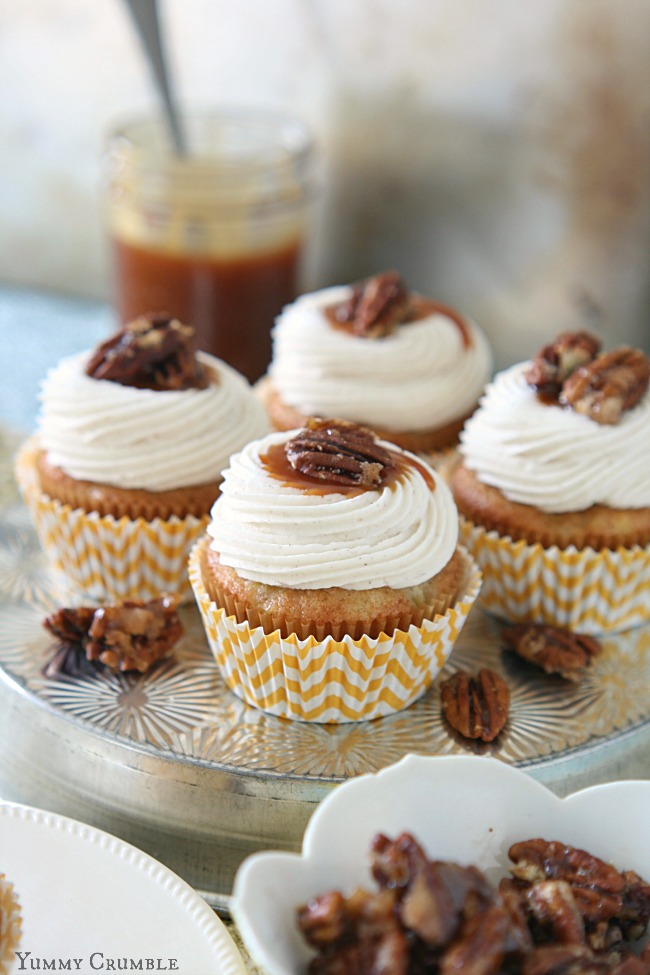 Vintage southern charm in a cupcake Ya'll!  Salted Caramel Hummingbird Cupcakes with cinnamon cream cheese frosting, buttery salted caramel drizzled on top, and candied pecans.
I know just six days ago I posted a recipe for Hummingbird Coffee Cake, and I was totally going to wait to post these cupcakes.  You know, to let you guys breathe a little.  Well, get ready. I'm going to smother you some more with my latest Hummingbird cake obsession.  You can thank Southern Living circa 1978.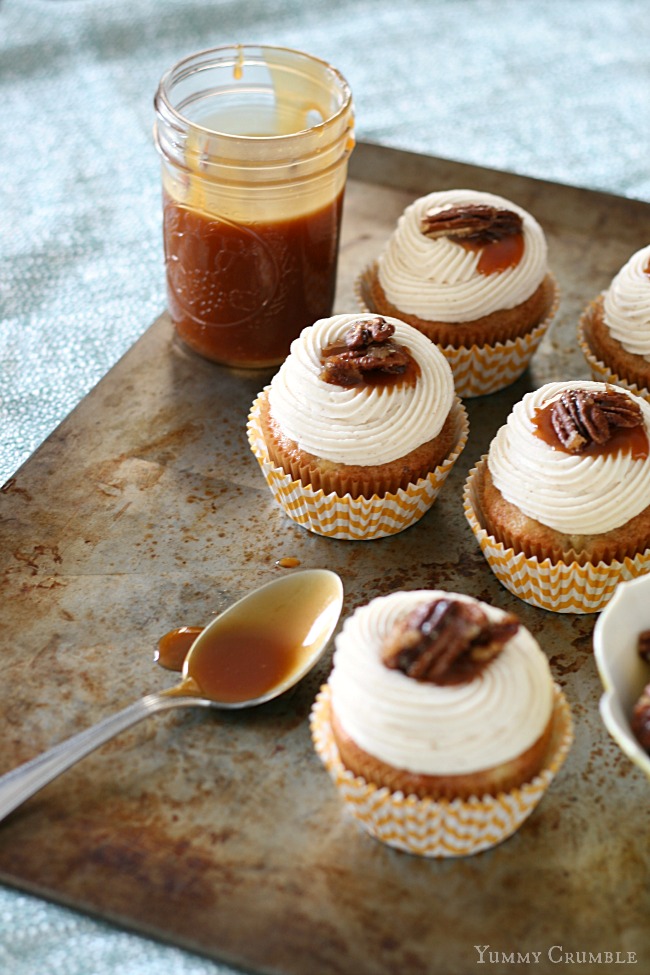 This post is taking much longer to write than expected.  I probably should have been done an hour ago, but I'm watching a guilty pleasure on Bravo.  My usual go to trash tv program is Real Housewives of Beverly Hills.  I'm caught up on that, so I'm on to Vanderpump Rules right now.  It's a train wreck! I. Can't. Stop. Watching.