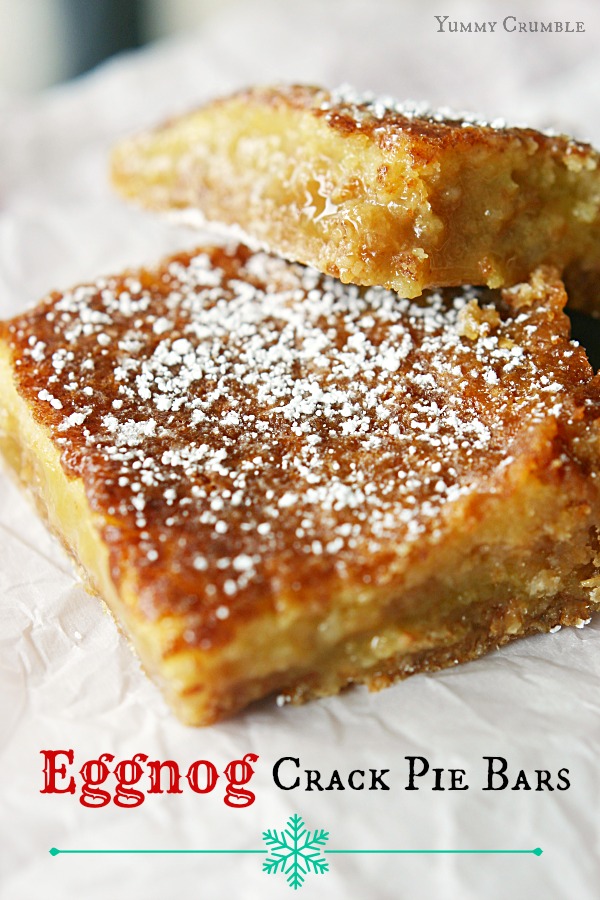 Everyone's favorite New York "Crack Pie" baked  with Eggnog to give it a special Holiday twist.  Chewy oatmeal cookie pie crust with a lusciously sweet and chewy filling will put these Eggnog Crack Pie Bars at the top of your wish list!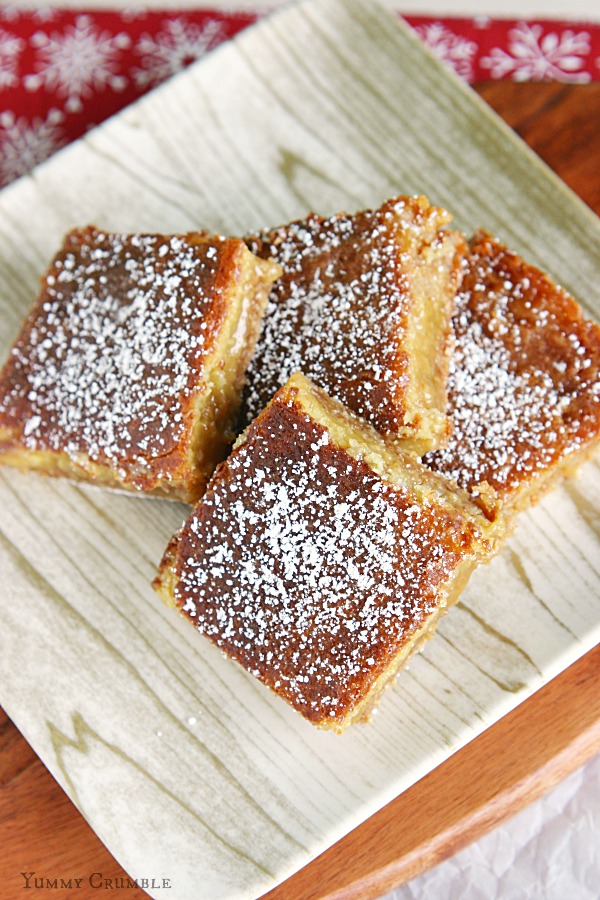 So I've never heard of this crazy thing called "Crack Pie" until I started diving deep into the food blogging world.  Momofuku…what?  Well, I don't care where it came from or how much it is ($44.00 a pie!) because once I read the ingredients, I was already  in a deeply committed relationship with this pie.  Without tasting it, I knew this would be a heart breaker.  But like in a strikingly handsome Marlon Brando kind of way.  Let's rewind.  I meant to say young Marlon Brando…YOUNG Marlon Brando.  Have you seen him in the Godfather?  Yikes.
Well, since I wouldn't be going to New York or Toronto anytime soon, I snagged the recipe off of Brown Eyed Baker and made a few changes.  I added eggnog to the filling instead of boring old cream.  It makes it extra naughty.  And instead of baking it as a traditional pie, I just made them into bars for easier cutting and just to shake things up a bit.  Like Marlon. He's unpredictable you know?