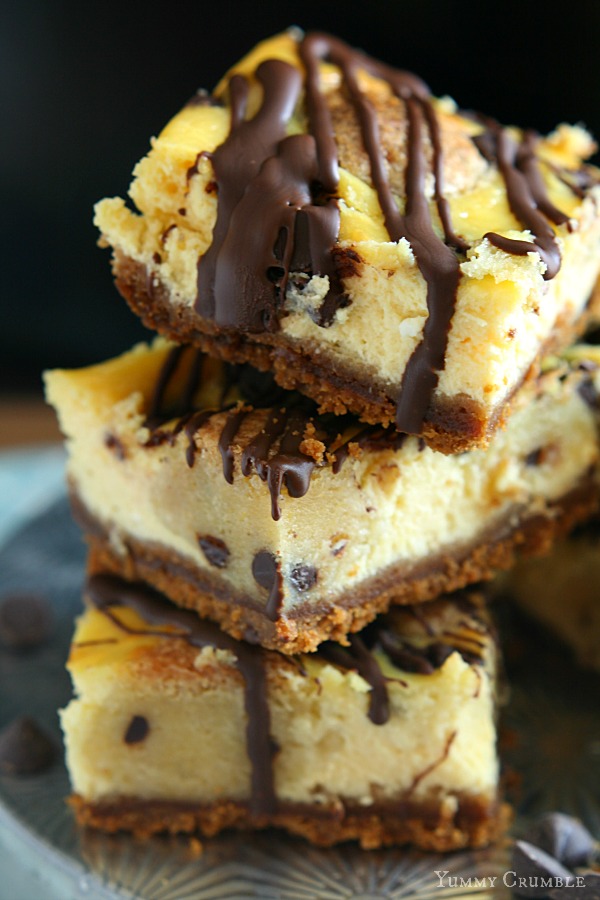 Incredibly thick and creamy cheesecake with mounds of chewy chocolate chip cookie dough baked right in!  These Chocolate Chip Cookie Cheesecake Bars are calling your name!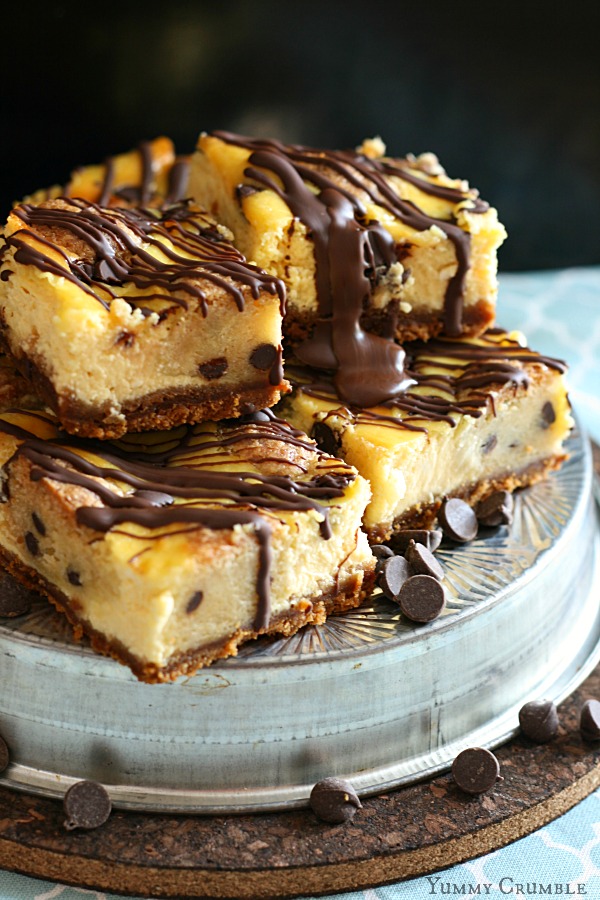 I want to start of this post with a formal apology.  Not because I haven't been posting as much as I want to (heck, I've got a life.  Well, not really.  I have kids…so no life.)  I'm apologizing because I'm positive that once you bake these Chocolate Chip Cookie Cheesecake bars you most likely will become a recluse.  You won't want to share these with anyone which is not very nice, and no one's going to want to hang out with a meanie.  So what's your option?  You will probably lock yourself in your home and eat these for the rest of your life.  So even though these are one of the most delicious things your will ever eat, I'm super sorry for turning you into a modern day Gollum.
Moving on…apologies aside, these are so worth it!