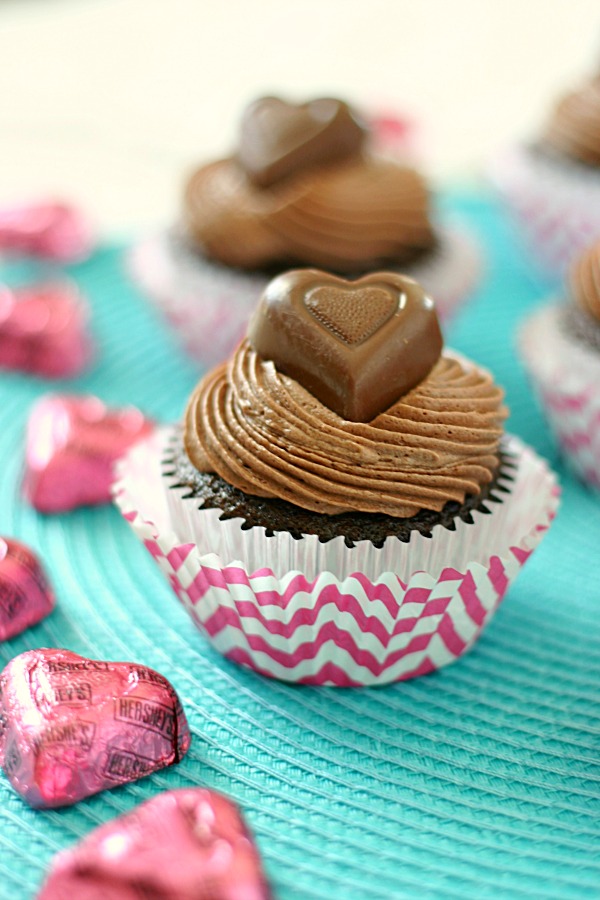 Perfectly sinful deep dark chocolate cupcakes with whipped chocolate ganache.  Grab a cup of milk because these are super rich and super chocolaty! 
 So let's get back to what matters in this world.  Chocolate.  Yes, I know…You're thinking this is just another recipe for boring chocolate cupcakes.  Let me just say, this is chocolate people!  Chocolate is awesome!
Sorry, this is a sensitive subject for me.  I get a little passionate sometimes.
These are definitely not boring.  They taste like the moist center of a dark chocolate brownie, but ingeniously packed into a little cupcake.  That, ladies and gentlemen is enough to get me giddy and ready to bake!   Chocolate ganache is  whipped into a lovely light frosting to give the perfect amount of sweet and fluffy texture in each bite.  Even though I'm raving about how rich these are, they won't suffocate your face with chocolate flavor.  You can have one without milk and still breathe.  Although, suffocation by chocolate sounds awesome.  But that's me.