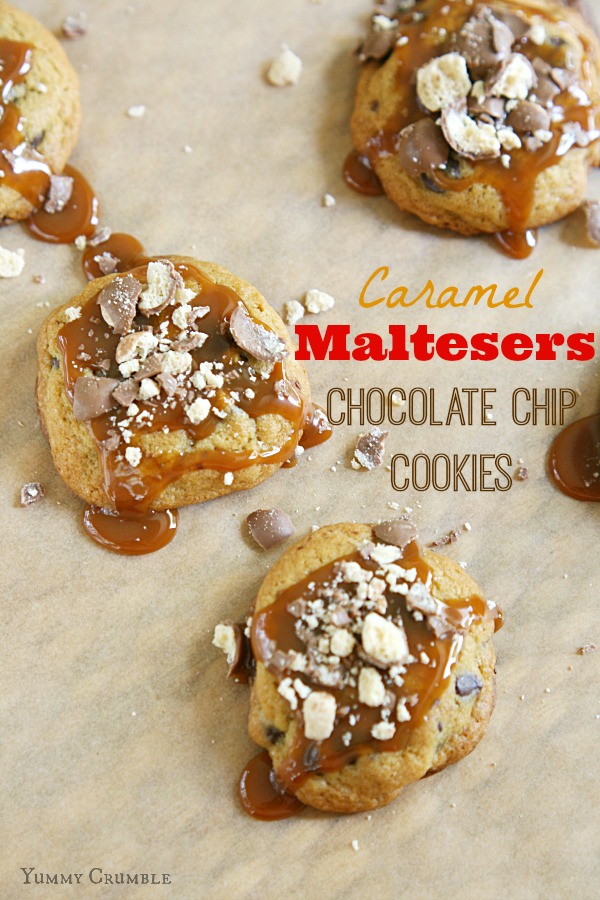 My favorite chocolate chip cookie kicked up a notch with a messy drizzle of gooey caramel and a generous helping of crushed Maltesers Candies.  You're welcome.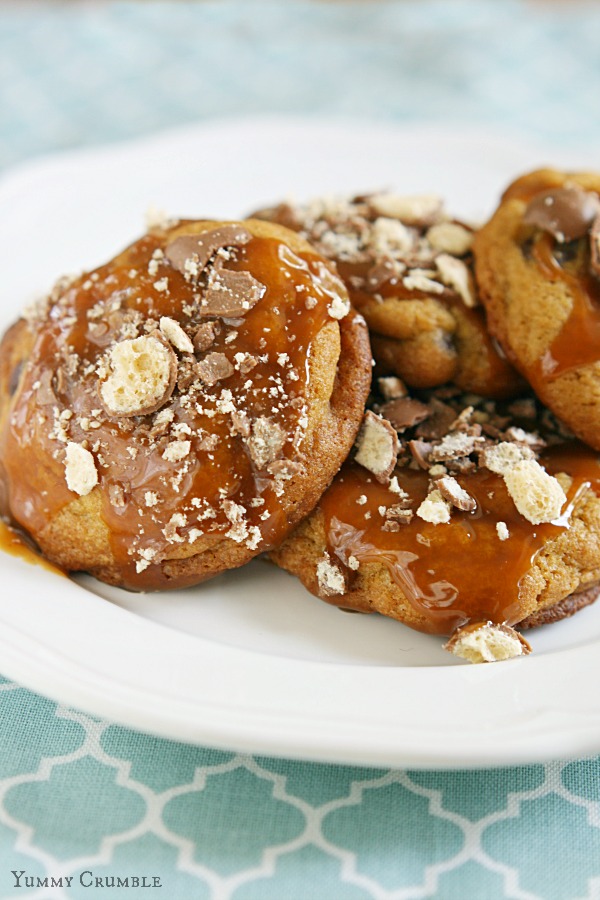 You know what's super terrifying in Dubai?  Not the camels that have been known to bite fingers off, or spread MERS among happy and oblivious tourists.  It's not even the 12 types of venomous snakes found here.  It's the insanely dangerous drivers.
Here's a scary fact:  Everyday an average of 2 people are killed on the roads here.  Everyday!
 When I first started driving here I literally had to pack extra pants from all the "Omigod, he's coming into my lane and I have no where to swerve!" moments.  Don't get me started on their roundabouts.  Please for the love of God, send some Dutch people over here to teach everyone how a roundabout works!