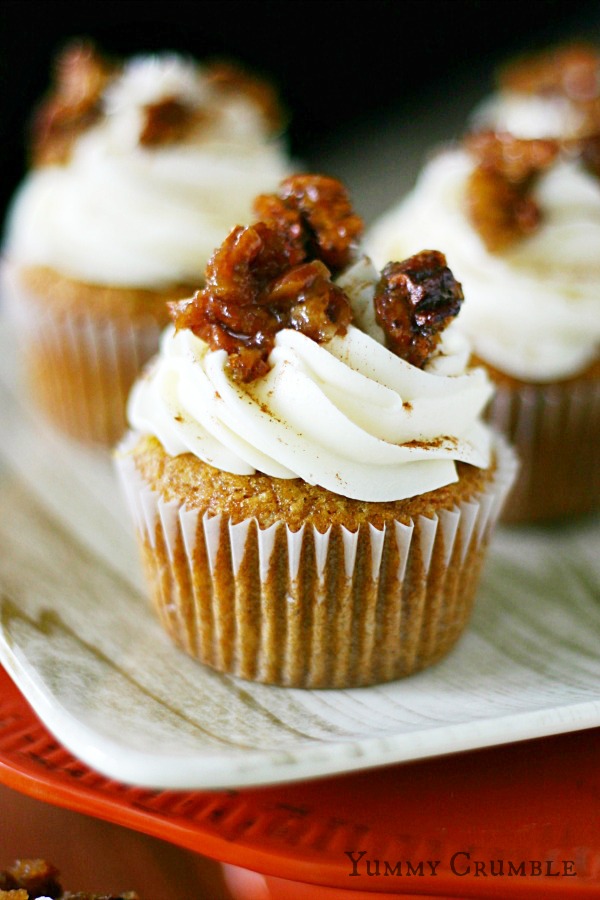 Luscious moist pumpkin cupcakes stuffed with pecan pie filling and topped with cream cheese frosting.  It's the ultimate triple threat.  Let these Pecan Pie Pumpkin Cupcakes kick off the holiday season!
The holidays have officially started at our house.  Halloween decorations are up already (Oliver calls it his spooky house), I'm baking with nothing but Fall flavors and listening to Ella Fitzgerald's Swinging Christmas.  Yes, I start Christmas music before Halloween.  Call me crazy, but I don't think I will ever tire of it!  The rain has been coming in more lately, and thank God,  it's also bringing cooler weather with it. Cooler weather = dipping a few degrees down in temperature.  Hey, I'll take whatever I can get!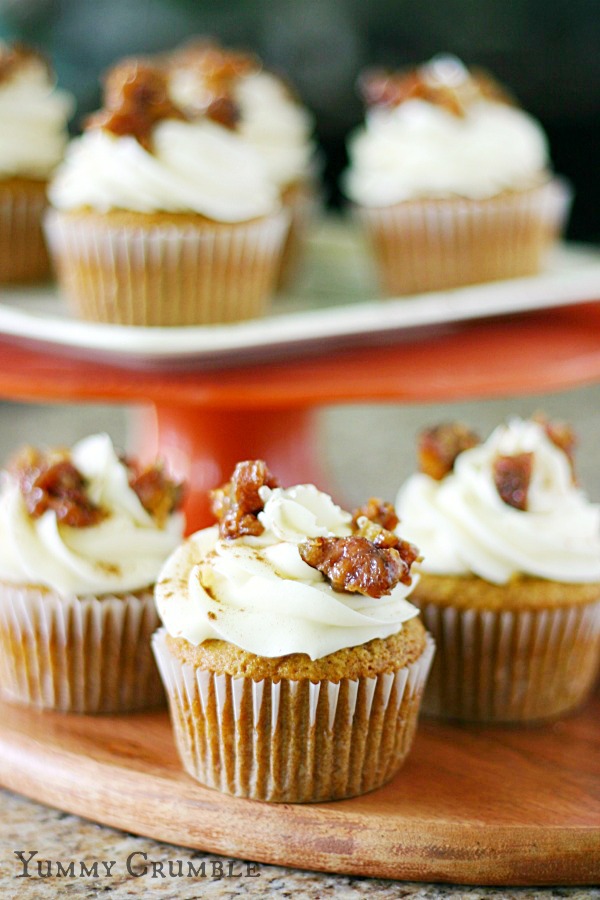 One of my all time favorite desserts during this time of year is definitely crunchy, gooey, nutty pecan pie.  Specifically chocolate chip pecan pie.  It's my downfall when I'm watching my muffin top.  The muffin top usually ends up turning into a bundt top, but let's not get into that.  Enough about me.  Let's get to these Pecan Pie Pumpkin Cupcakes!  I took my favorite pumpkin cupcake recipe and after baking, filled them with an easy pecan pie filling.  I just baked the pie without the crust.  After all, we just need the good stuff.